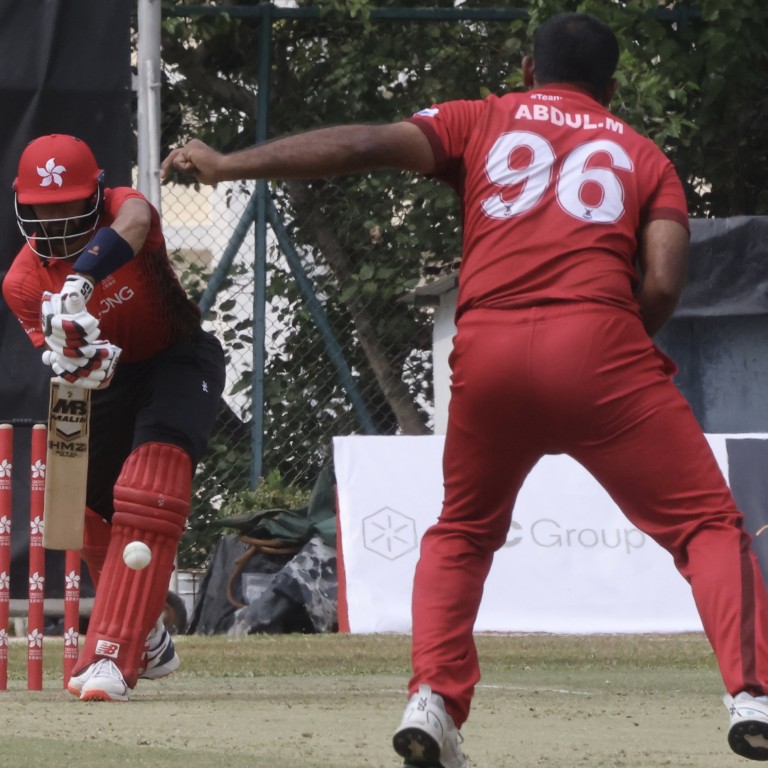 APC Group T20I series: Hong Kong beat Bahrain to answer new cricket coach's call
First outing under Simon Willis in home quadrangular tournament reveals some of the 'effort, commitment and character' the coach had requested
His team respond to a testing start to the Bahrain innings, after Malaysia also start with a victory by defeating Kuwait
Hong Kong's players showed their
new men's cricket coach Simon Willis
the qualities he had asked for as they made a winning start to the APC Group T20I series in Mong Kok on Wednesday.
Reeling from an aggressive start by Bahrain in reply to their 153 for four at Tin Kwong Road Recreation Ground, the hosts rallied to bowl their opponents out for 138.
Aizaz Khan, the player of the match, had a hand in energising Hong Kong and deflating Bahrain, striking five fours and a six in his 42 from 26 deliveries then taking two for 30 to help regain the initiative.
"It's not necessarily about the win; it's about what I've learned from it," Willis said. "To have a game as tight as it was, and times when we were on the back foot and playing a little nervously, I think the players learned a lot about themselves.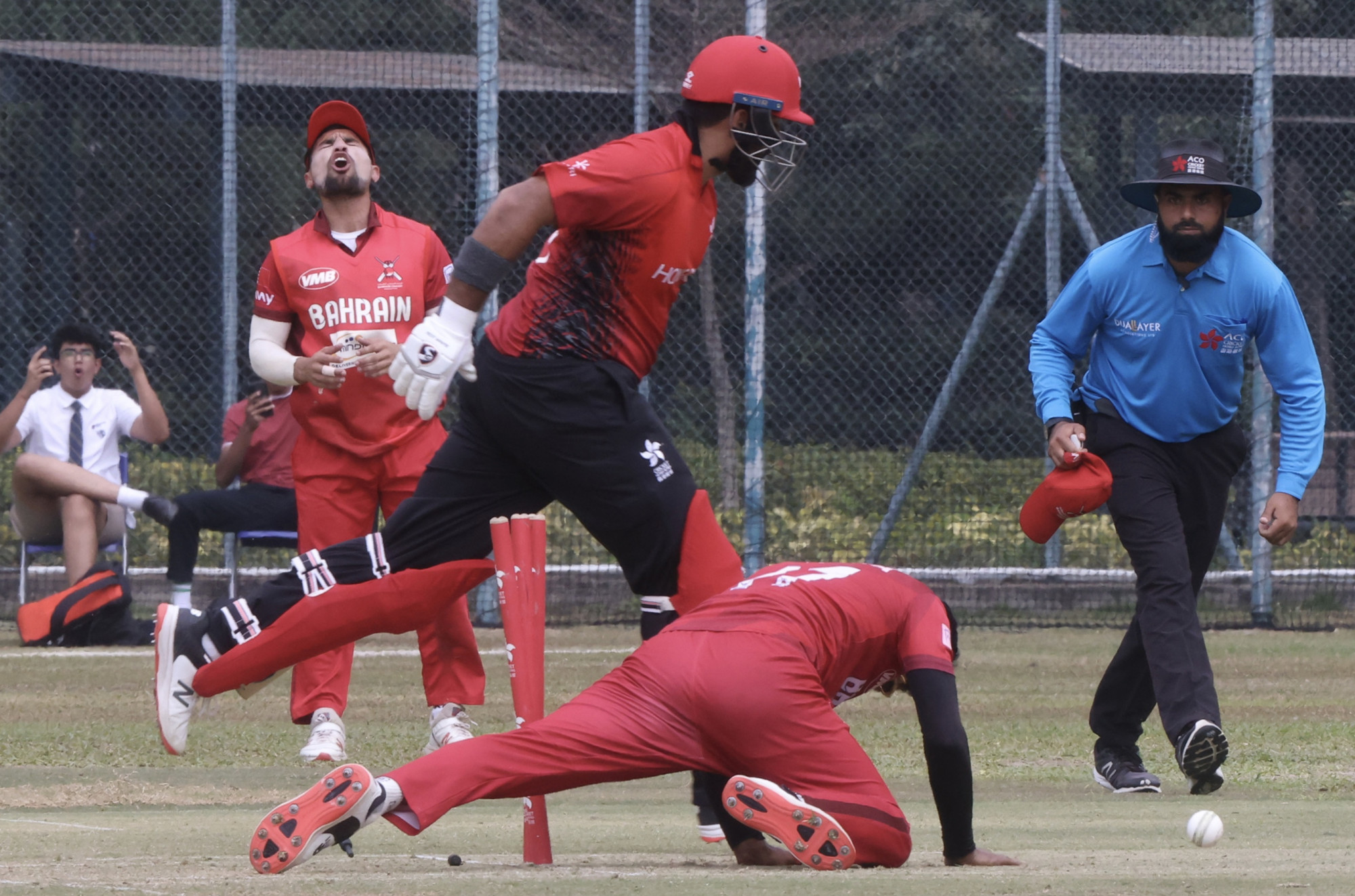 "Hopefully the lads can play with a little more freedom and confidence on the back of this.
"I asked for effort, commitment and character. What they've shown to me is that they want to be here and they won't give up."
Put in, Hong Kong's opening pair of Nizakat Khan and Anshuman Rath made steady progress without cutting loose, Bahrain allowing only one four and a solitary six as they passed 50.
It was while attempting to force matters that Anshuman fell, caught at deep extra cover for 21 off Sarfraz Ali. Babar Hayat followed soon after, leg-before to Imran Anwar.
With the bowlers keeping things tight, Kinchit Shah and Nizakat largely eked out ones and twos. Nizakat had already been dropped when slogging to long on before Kinchit lost patience and did likewise, receiving no such reprieve.
Next to go, for 37, was Nizakat, dancing down the pitch to flick left-arm spinner Abdul Abbasi back over his head but down the throat of Sathaiya Veerapathiran. Aizaz picked up the tempo, though, in tandem with Yasim Murtaza, who chipped in 29.
Bahrain's innings began ominously for Willis' men when a first over extended by two no-balls went for 17. Sarfraz belted Haroon Arshad out of the ground, four leg byes followed and so did an overthrow.
Momentum was checked by the gentle pace of Ehsan Khan from the other end: his first two overs brought wickets. But the pace men were being punished, not least Nasrulla Rana, whose third over cost 20. He went for two huge pulled sixes by Imran, who hooked Aizaz for another in the fifth.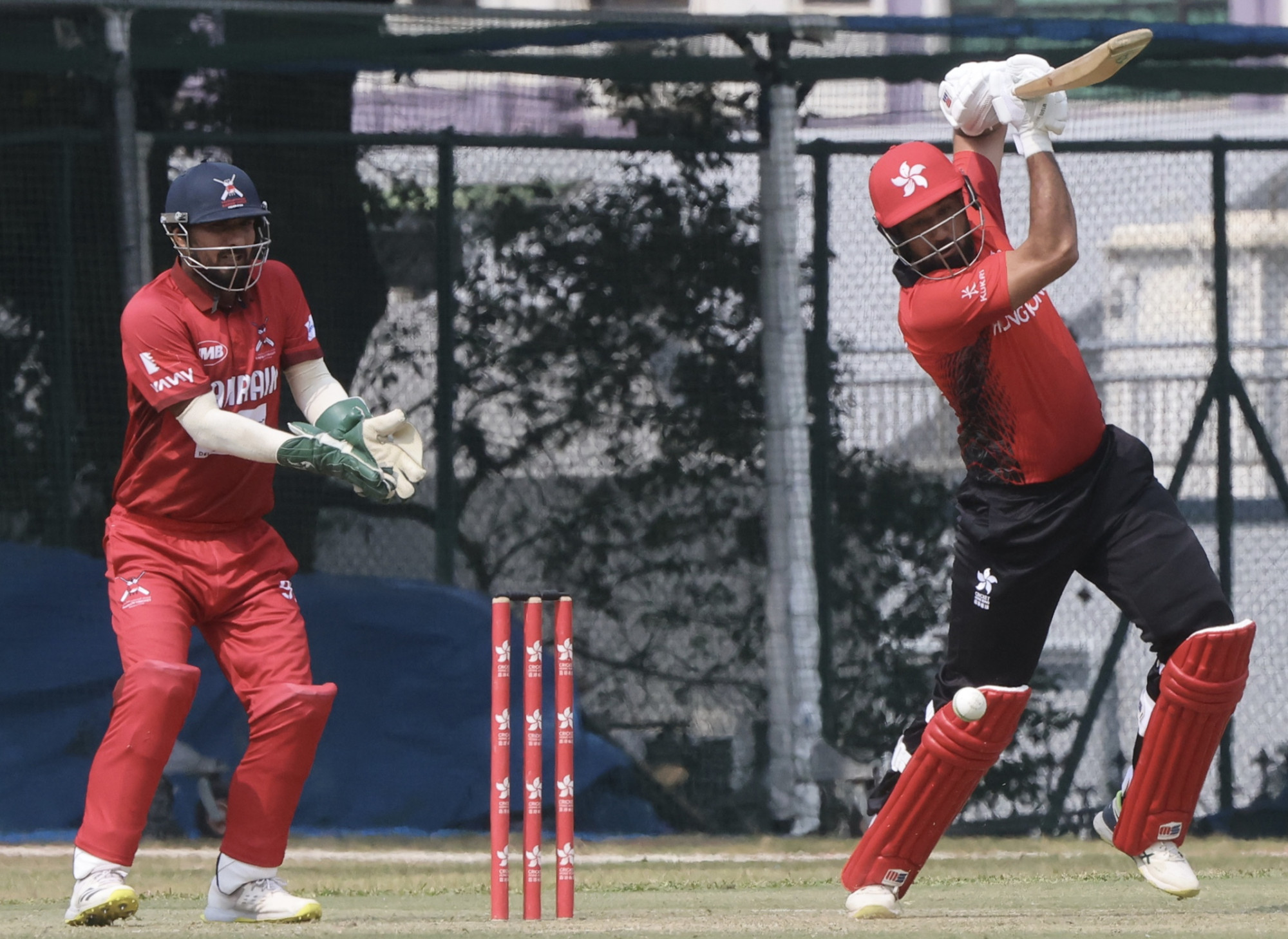 Small wonder that Imran looked inconsolable when, looking to gorge further, he gave Aizaz a smartly taken return catch.
Having laboured into the 90s, the wheels came off for Bahrain when they lost wickets in three successive overs, two of them to catches on the run by Haroon, at long on and deep midwicket.
Bahrain entered the final over needing 16, but from its first delivery Ehsan did well to parry and collect a caught-and-bowled chance from Rizwan Butt.
In the earlier match, Malaysia surpassed Kuwait's 158 for nine to win by three wickets with six balls to spare.