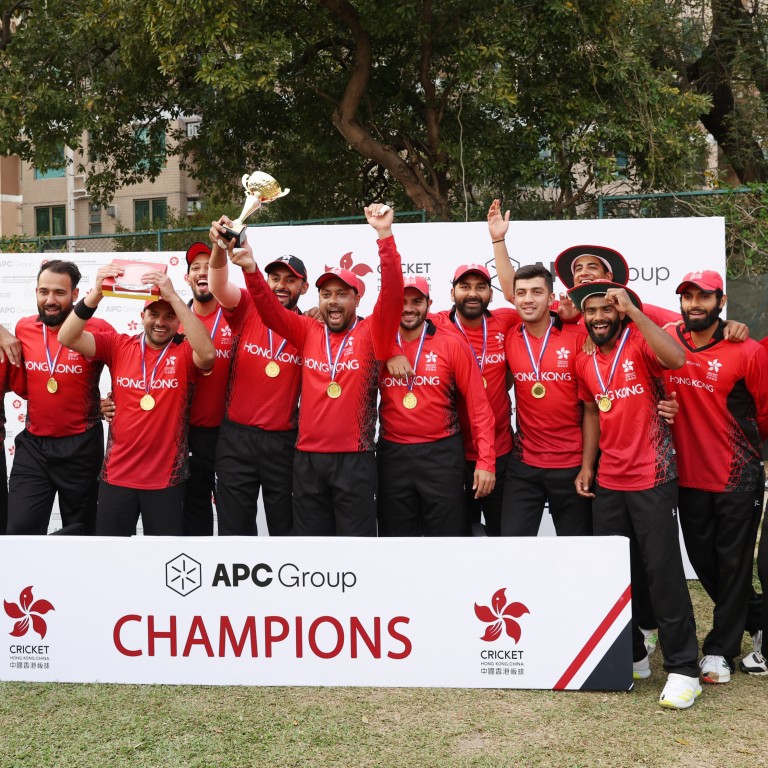 T20 cricket: Yasim Murtaza blitz helps deliver trophy for Hong Kong – after controversial catch
Late flurry of sixes pushes home side to their highest total of the APC Group T20I series and they go on to beat Malaysia in the final
But Malaysia are left furious over a catch taken after the Hong Kong fielder had stepped over the boundary rope
A blistering innings by Yasim Murtaza propelled Hong Kong to a home victory in the final of the APC Group T20I series on Sunday – but their triumph was not without controversy.
His 45 off 17 balls carried his side to a 182 total, their highest of the competition, before Aizaz Khan's four wickets helped skittle Malaysia out for 143 at Tin Kwong Road Recreation Ground in Mong Kok.
Malaysia's run chase contained a flashpoint, however. They began with a flurry of boundaries, reaching 32 for no loss after two overs. Then, looking to continue the assault, Virandeep Singh miscued a lofted drive down the ground towards Babar Hayat at long-on.
Hayat held the catch but could not halt his momentum, stepping beyond the boundary rope before throwing the ball back into the field of play for a second grab that he claimed as a clean catch.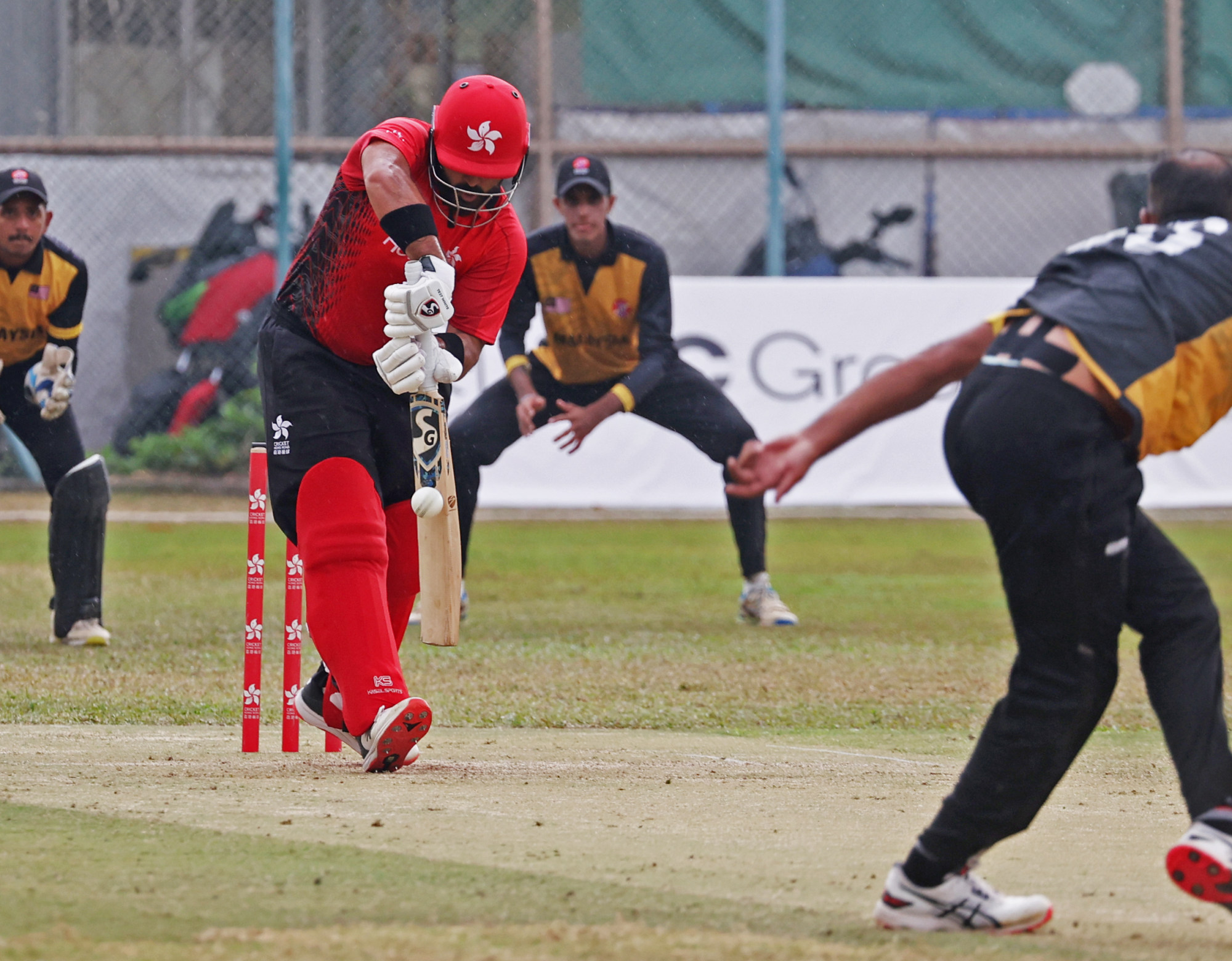 Unsighted and without the luxury of a television replay, umpires Tabarak Dar and John Prakash had no option but to follow the established protocol, trust Hayat's belief that he made a fair catch and send Virandeep back to the pavilion.
While it was difficult to tell whether Hayat could have been aware of his foot crossing the rope with the ball still in his palm, the controversial dismissal unsettled a furious Malaysian dugout.
It also turned out to be the precursor to a dramatic collapse that saw them lose another five wickets for the addition of a mere 39 runs.
They entered the final five overs with 67 required for victory but a well set Sharvin Muniandy at the crease. When Aizaz Khan had him caught by Kinchit Shah in the off side, the chase ran out of steam and they fell 39 runs short.
Ehsan Khan took the winning wicket, bowling Fitri Sham from around the stumps as Hong Kong's supporters stormed the outfield to celebrate.
Earlier, Hong Kong were put into bat and got off to a circumspect start. Back into the team after missing Saturday's dress rehearsal, opener Anshuman Rath closed out the fourth over with a pair of boundaries off left-arm spinner Fitri Sham.
Nizakat Khan got in on the act by pumping Sham down to long-on for his first boundary as Hong Kong reached 47 at the end of six overs.
A breakthrough came in the 10th over when Vijay Unni trapped Nizakat in front for 27. Sharvin Muniandy went on to take three quick wickets including the crucial scalp of Aizaz Khan, leaving Hong Kong at 100 for four.
Murtaza wasted no time, hitting a brace of sixes, and would go on to to slog another two, one of which sailed into a residential complex.
Despite losing him and Haroon Arshad off consecutive deliveries in the last over, Hong Kong posted a daunting 182 for 8.
"The key factor was the middle overs," Hong Kong coach Simon Willis said. "We played it beautifully. That set things up nicely, where we could just go hard from about seven overs out.
"I know Yasim was player of the match, but if you look at the scorecard, it was a real team effort, and that is what you need in big games."
Hong Kong's next assignment is a 50-over triangular series involving Kuwait and Malaysia, which starts on Wednesday. The top two teams will play each other in the final next Sunday.