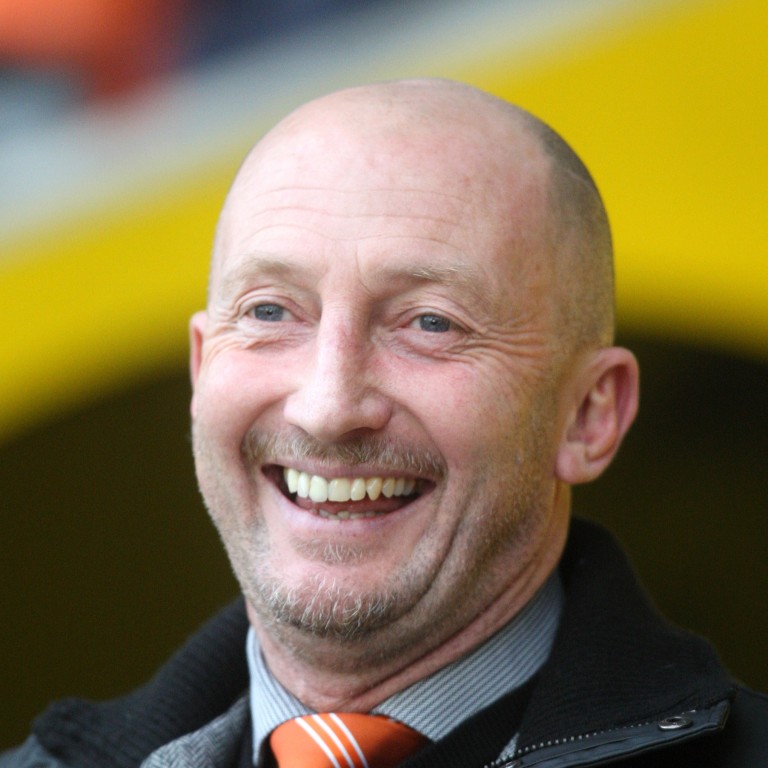 Ian Holloway to Hong Kong: quotes that show manager's true side ahead of link with vacant spot
Former Blackpool manager known as one of football's funny men and even has a book of his quotes published
Former Blackpool and Queens Park Rangers manager Ian Holloway linked himself to the vacant Hong Kong manager role in an interview on Sky Sports on Sunday.
Speaking to presenters Ben Shepard and Chris Kamara on Sky Sports' Goals on Sunday, Holloway revealed that he had been approached about the position and expressed an interest after a period out of the game.
But who is the charismatic manager and what can the
Hong Kong Football Association
expect if they decide that he is indeed the man picked to replace Gary White?
Holloway has a reputation for speaking his mind and is regarded as one of football's funny men. The 55-year-old has also managed Plymouth Argyle, Leicester City, Bristol Rovers, Crystal Palace and Millwall in a 22-year coaching career.
He has not worked in full-time management since leaving QPR for the second time last year and has never worked in international management.
So what can fans expect of a man who described himself as "like a bad rash – and not easily curable" when manager of Blackpool in 2010.
Back in 2004, Holloway's quotes were put into a book, The Tao of Ian Holloway, by Alex Murphy.
The title came from one of the manager's quotes on a scruffy win for his QPR side's win over Chesterfield in 2003:
"Our performance today would have been not the best looking bird but at least we got her in the taxi. She wasn't the best looking lady we ended up taking home but she was very pleasant and very nice, so thanks very much, let's have a coffee"
There has been more to follow, including calling then Tottenham Hotspur manager Avram Grant "Toad of Toad Hall".
He was as emphatic about Arsenal's inability in front of goal too.
"I watched Arsenal in the Champions League the other week playing some of the best football I've ever seen and yet they couldn't have scored in a brothel with two grand in their pockets!"
Holloway, a known animal-lover, has a love for animal analogies as when he spoke of his Blackpool team drawing with Crystal Palace in the 2009-10 English Premier League season.
"In the first half we were like the Dog and Duck, in the second half we were like Real Madrid. We can't go on like that. At full-time I was at them like an irritated Jack Russell."
He called the Bosman Rule "a pile of donkey dung" while at Plymouth Argyle in 2007 and was equally forthright about Cristiano Ronaldo in his role as a BBC columnist in 2008:
"He's six-foot something, fit as a flea, good-looking - he's got to have something wrong with him. Hopefully he's hung like a hamster! That would make us all feel better!"
Holloway was emphatic after his QPR team beat Cardiff City in 2004.
"I couldn't be more chuffed if I were a badger at the start of the mating season," he said.
He even argued for video technology by likening referees to chimpanzees.
"A chimpanzee could do it - with not much training," was his view on the use of replays for officials, before adding "We might as well go back to being cavemen".
He has had his own caveman moments, such as when he offered to fight his own team's fans.
"Most of our fans get behind us and are fantastic, but those who don't should shut the hell up or they can come round my house and I will fight them."
The charismatic boss might suit Hong Kong, if his description of his time in Blackpool is re-used.
"I love Blackpool. We're very similar. We both look better in the dark."
Then again, who knows? Maybe not Holloway.
"I am a football manager. I can't see into the future. Last year I thought I was going to Cornwall on my holidays but I ended up going to Lyme Regis."
Holloway, the father of three deaf children, has been an outspoken supporter of rights for the hearing impaired and as a patron for anti-racism group, Show Racism The Red Card.
Let's leave him to have the final, animal themed, word, from when he took QPR back to the Championship in 2004.
"They say every dog has his day, and today is 'Woof Day'. Today, I just want to bark!"