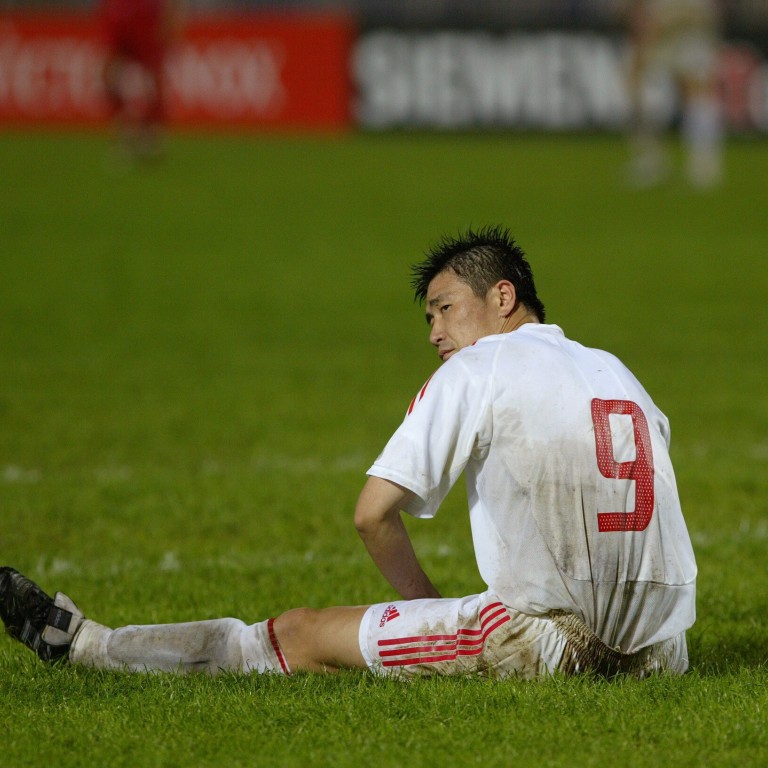 Hao Haidong more famous than ever after being airbrushed from history
China's record scorer has disappeared from the Chinese internet after controversial comments on June 4
Someone claiming to be 'China's Michael Jordan' has amassed more than 40,000 Twitter followers
Considering that there is no international football being played right now, it is quite a feat that Yang Xu has become China's record scorer.
Flat-track bully Yang has 28 international goals, most of which have come against the minnows of the global game.
He counts four against Guam (199th in the world) last year and has seven more in two games against Bhutan (189th in the world) among his record tally.
Yang has jumped to the top of the rankings because China's true top scorer Hao Haidong has been deleted from the Chinese internet.
Hao took part in a live-stream on Thursday – the 31st anniversary of the 1989 Tiananmen crackdown – calling for the Communist Party to be overthrown and issuing a
"manifesto for the establishment of a Chinese federation"
. He has allied himself with the dissident billionaire Guo Wengui.
Many may have wondered if Hao had been at the baijiu that he promotes but the football superstar has been ever more outspoken in recent months.
He expressed his displeasure with China's policy of naturalisation that has seen Brazilian striker Elkeson given Chinese nationality as they look to qualify for a second World Cup.
He also came out in support of Wuhan diarist Fang Fang last month, something that brought him the full "wumao" troll treatment on Weibo.
Hao had also been critical of China's nationalist youth on there, something else which turned his comments section into a battleground.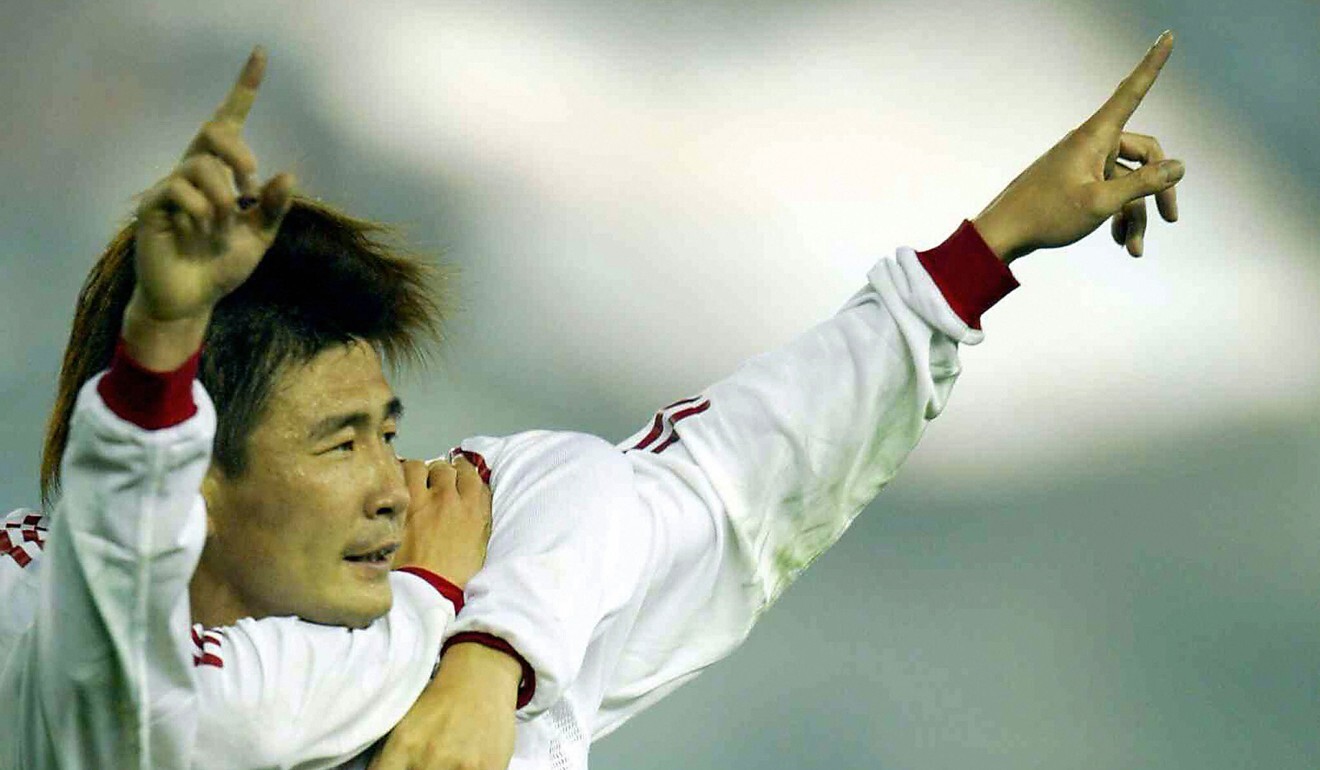 He also reflected on the Battle of Sarhu, between the Jin and Ming dynasties, saying "the dynasty does not represent the state". Safe to say he is not your ordinary former footballer.
When he was not calling them out, he was speaking up for footballers.
Hao called on Guangzhou Evergrande owner Xu Jiayin to stop treating his players as "tools" after sacking Yu Hanchao for
doctoring his car licence plate
to avoid traffic restrictions.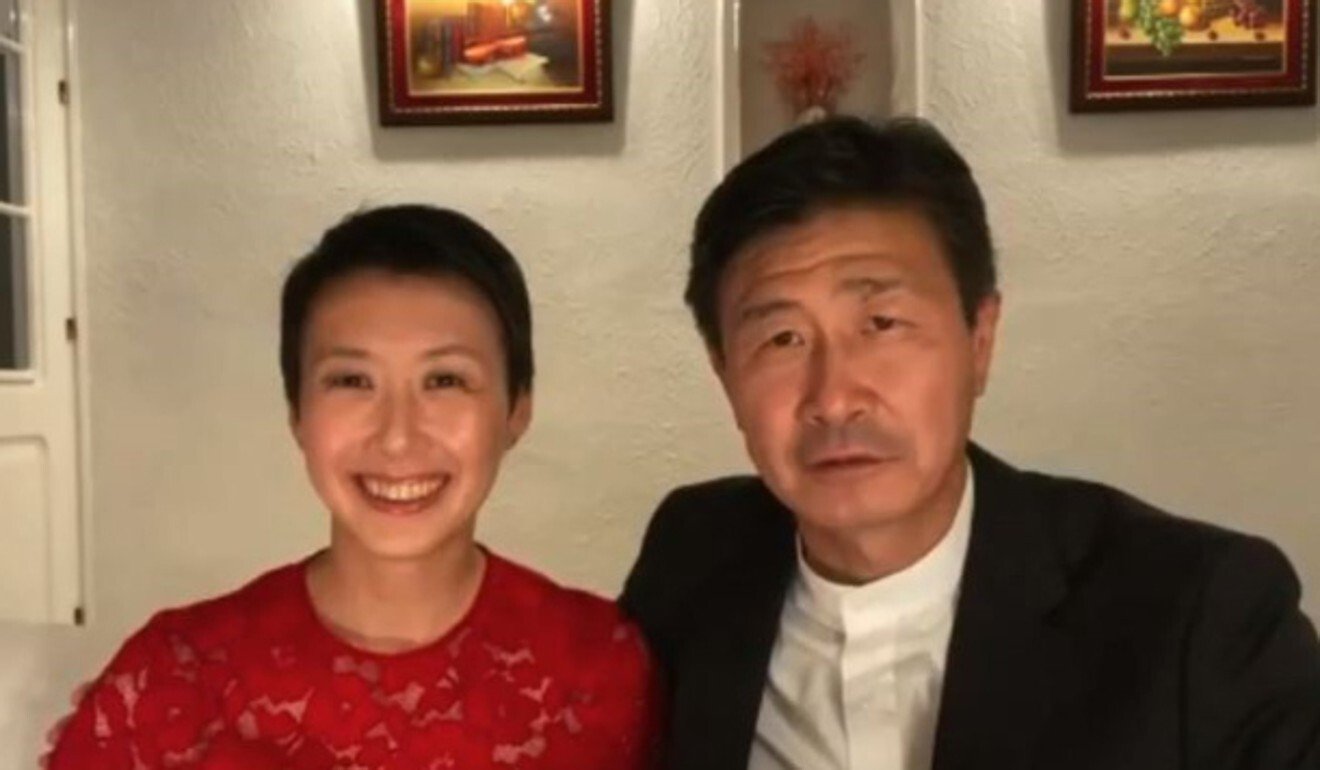 Hao was the striker when China,
who Fifa credit with inventing football
, reached their only World Cup finals in the 2002 tournament in Japan and South Korea. He was the star of that team and it is hard to overstate how much of a celebrity he was.
This was a footballer who, at a time when the internet was not widespread in China and access to content overseas was largely non-existent outside pirated VCDs and CDs sold in the tourist markets, was a superstar.
If it was any other footballer it would be less of an issue. Hao rose through the ranks, quite literally, by playing for the Bayi team. Bayi, which means August 1 (the founding date of the PLA), is the army team and all of the players have to be serving members of the military.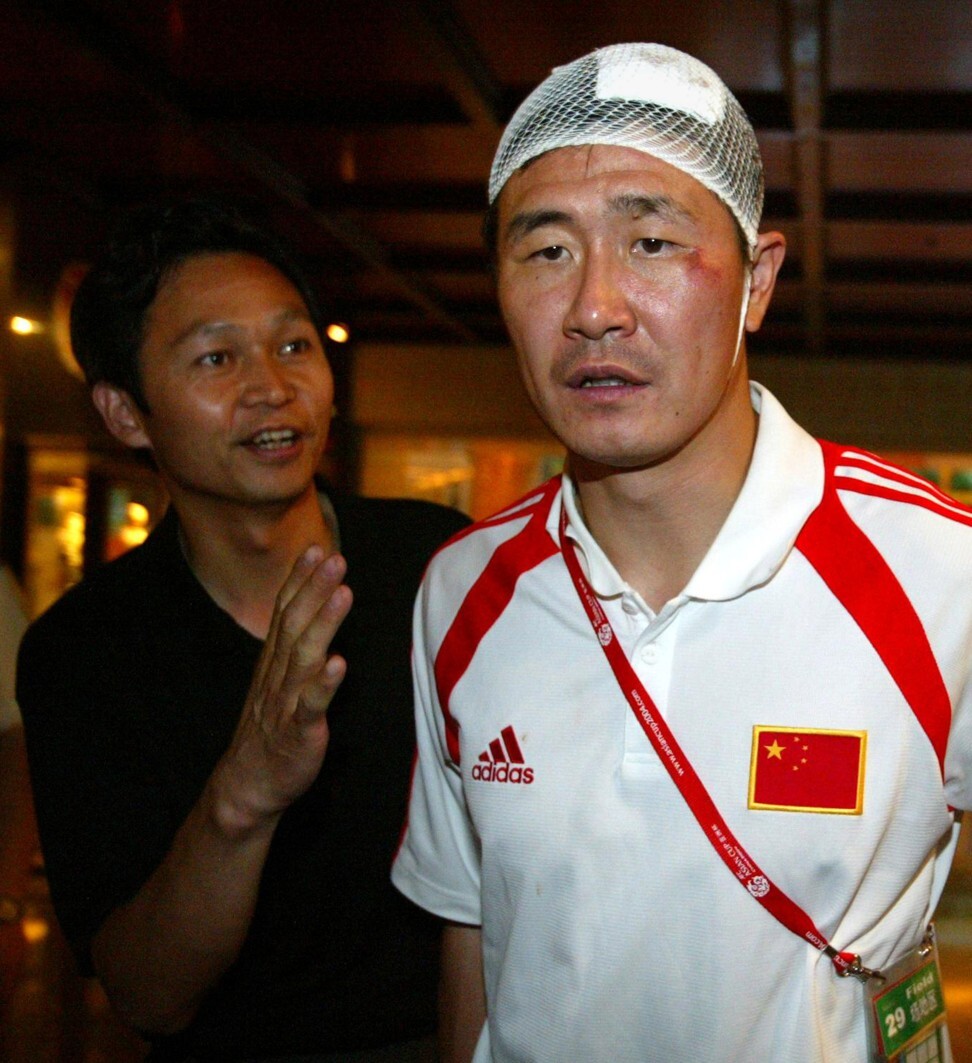 He moved from there to Dalian Shide, the all-conquering Chinese champions of the 1990s. The Liaoning side showed their mettle on the continental stage in the AFC Champions League, with Hao finishing top scorer in the first AFC Champions League tournament in 2002-03.
There have been many comparisons made for the "Chinese Alan Shearer", ranging from Landon Donovan to David Beckham but perhaps it is a non-football one that carries the most weight.
Michael Jordan was the biggest star in the world in Hao's playing days and the comparison is fair. In a country of one billion, he was their Jordan, which is what makes this even harder for many to process. That's if they even get the chance, as in true China fashion he has been deleted from the internet behind The Great Firewall.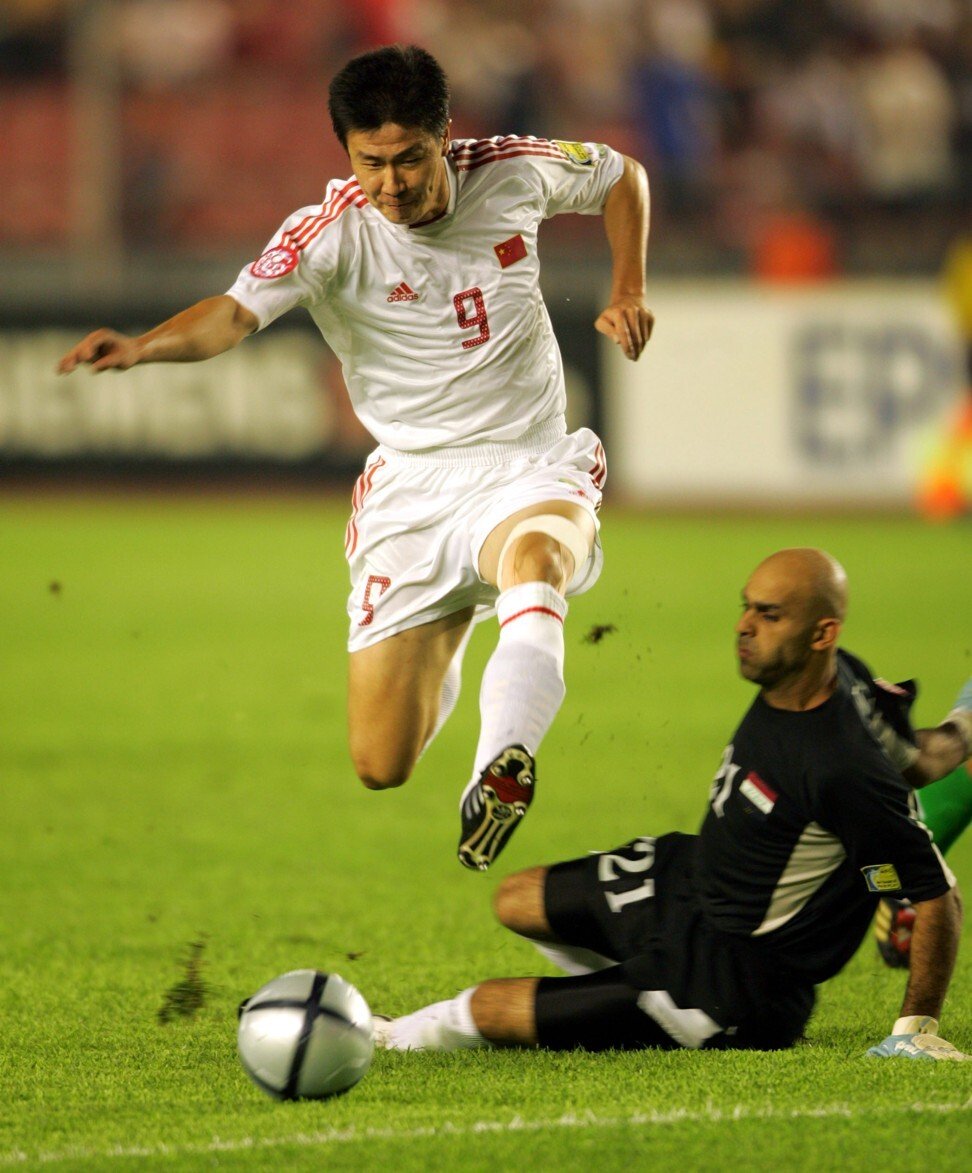 Never mind cancel culture, this is a Soviet-style airbrushing from history much the same as Stalin's penchant for purging photos of undesirables only on a much grander scale. A scale that only the Chinese internet can do. His disappearance was swift, starting with his Weibo account being blocked then vanishing online entirely.
Those were foreigners and their popularity was not sourced on national pride. Arguably there is not another Chinese footballer who would have been more problematic.
On Wednesday, the internet was congratulating him for his son Hao Runze scoring a first goal in Serbian football and hoping that the younger Hao would follow in his father's footsteps and play for the national team.
Barely 24 hours later and Hao Haidong as a search term was no longer. The only thing that came up were articles about Hao Runze but it is safe to say that the youngster's dreams of playing for China are over.
The irony here is that now Hao has been removed from China's internet, he is all over the rest of the web. Someone claiming to be him joined Twitter on Thursday and had amassed 42,000 followers in barely 24 hours.
Whether it is him or not, in the West he has gone from a cult football figure – one who made a single appearance for Sheffield United – to a person of interest and that has to be seen as another own goal for China.