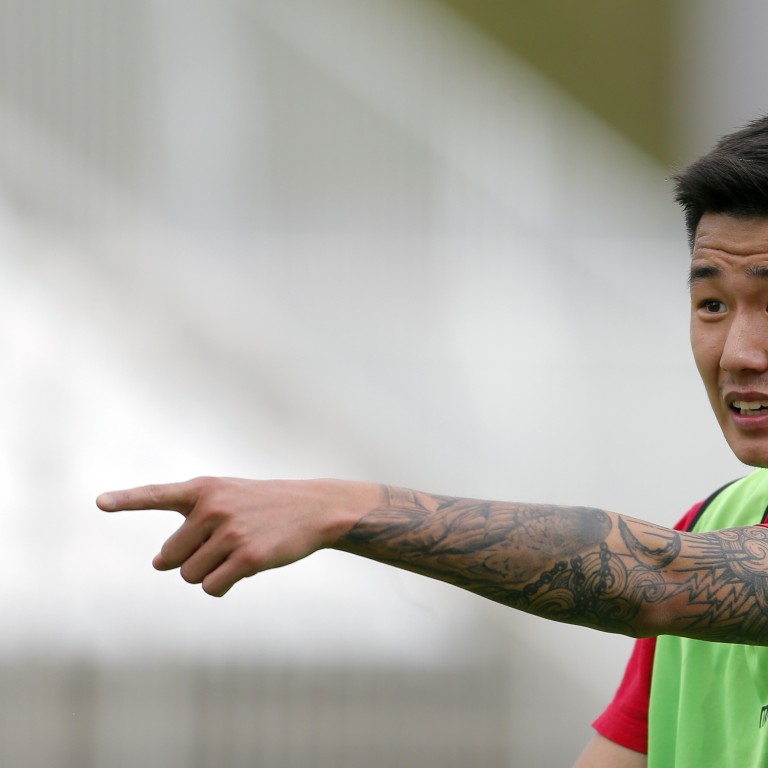 Hao Haidong: questions go unanswered over son Hao Runze leaving Serbian club Radnicki Nis
Son of now-ostracised Hao Haidong played for Super Liga side in Serbian Cup on June 3, despite 'leaving club amicably on May 30'
Allegations of 'pressure from Beijing' in departure of defender were denied by Radnicki Nis
Hao Runze, the son of China's all-time leading scorer Hao Haidong, is without a club after leaving Serbian side Radnicki Nis, but the circumstances of his departure remain unclear amid reports of
"pressure from Beijing".
That was the allegation from fugitive billionaire and former-Chinese Communist Party member Guo Wengui in a June 8 YouTube live-stream, which was reported in Taiwanese media on June 9.
Radnicki Nis, who finished second in last season's Serbian Super Liga, denied Guo's allegation in a statement to local media, which was picked up by Associated Press on June 10.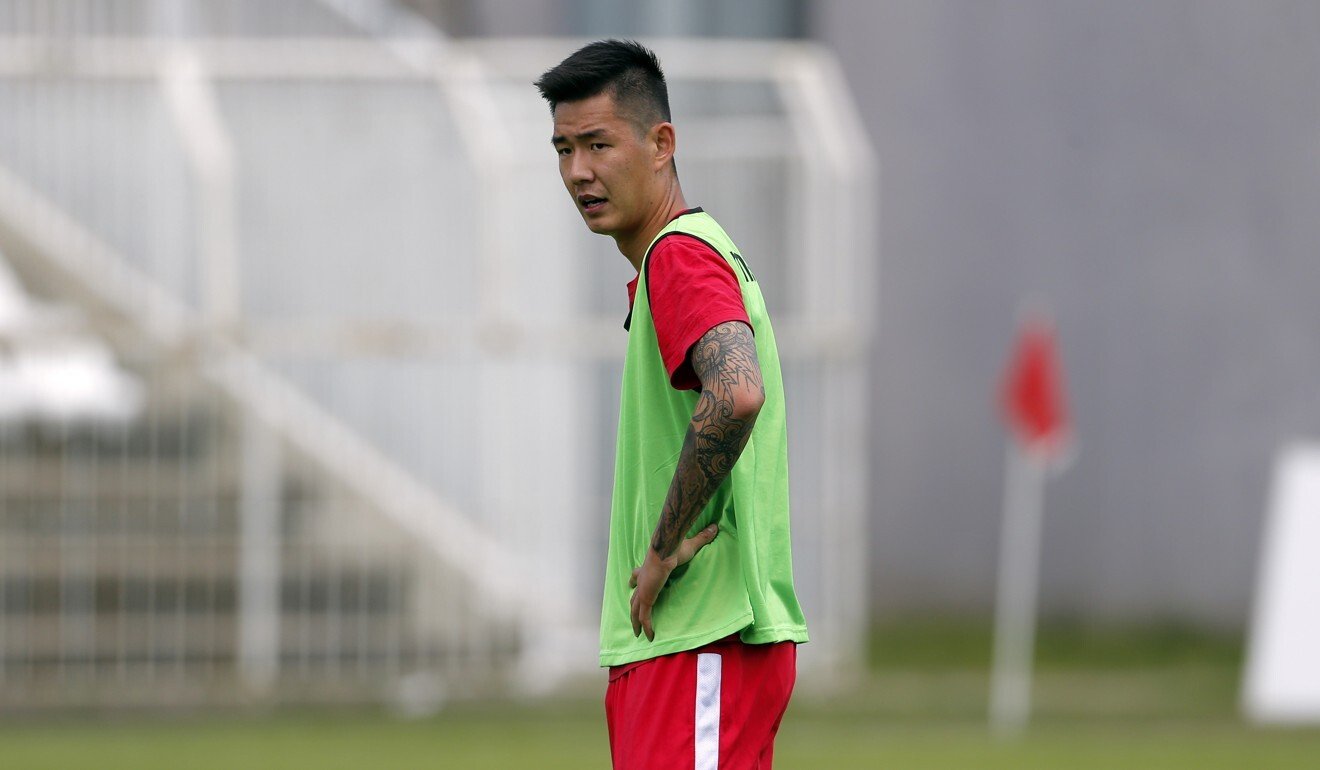 Radnicki director Dejan Propodalo said Hao, a 23-year-old defender, left after his contract expired at the end of May and denied there was any pressure from outside the club.
"Hao had a contract with the club that expired at the end of May. Radnicki is not involved in politics, but in football. No one called Radnicki's officials, nor did anyone put pressure on the club for Hao to leave it," they said.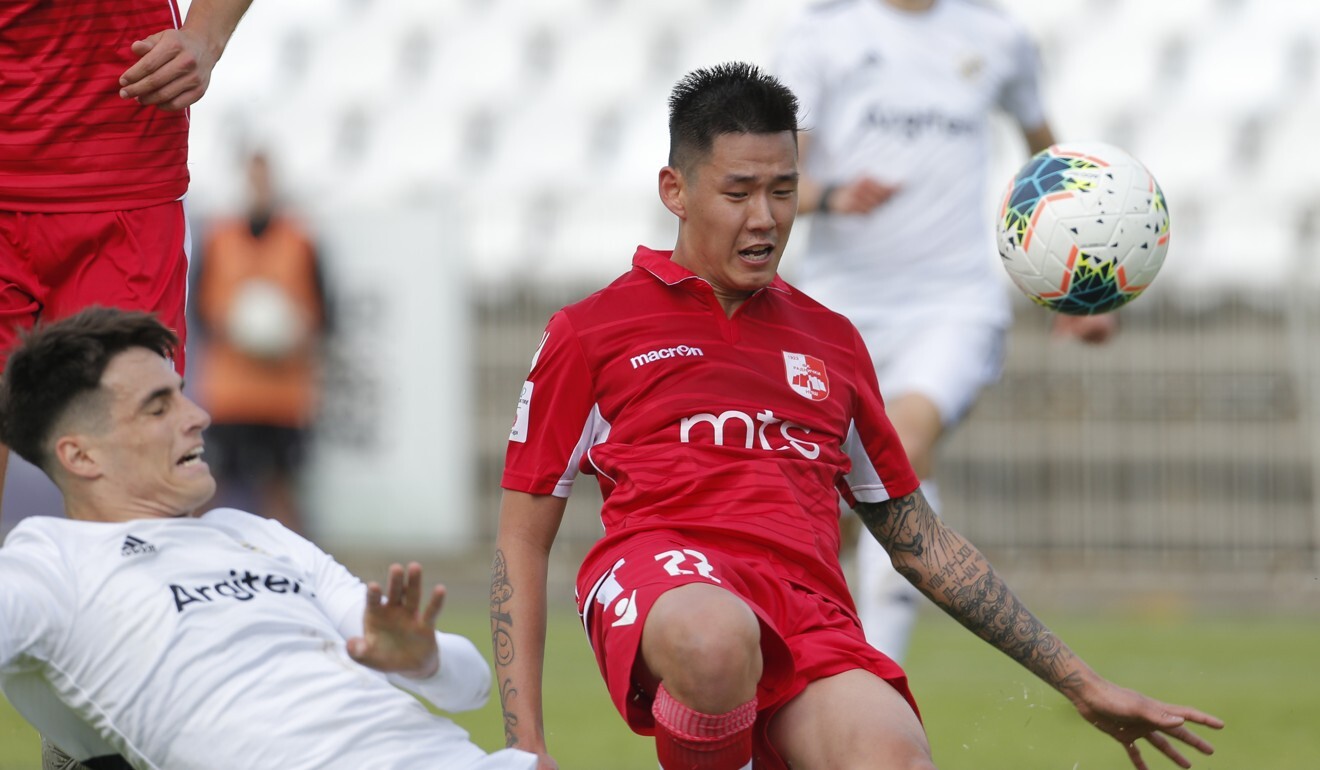 "Hao came to Radnicki from Spain, where he played for Granada, following the invitation of Milorad Kosanovic, who was Radnicki's coach at the time, and who had worked in China for many years.
"Regarding the newspaper articles that appeared in some media that the Chinese football player Runze Hao was fired due to political pressure, Radnički Football Club is obliged to deny this insinuation," Propodalo continued.
The club also insisted that Hao's departure was amicable and happened before his father issued his manifesto via YouTube.
"In regards to all the media speculation, I would point out that the player left Niš before these stories in the media. We separated in a friendly manner."
The club reiterated their position to the Post. "Hao was not fired, he left the club after his contract expired," the club said via Facebook from their official @RadnickiNisOfficial account.
They also confirmed that this happened at the end of May, but football statistics website Soccerway reports Hao as playing for the first half of the Serbian Cup quarter-final in Belgrade on June 3, three days after the club claim that the player had left by mutual consent.
Hao played the first half against FK Cucaricki Stankom at the Stadion na Banovom brdu in Belgrade in front of a reported crowd of 600 before being substituted for Uros Miloradovic at the interval.
Photos of Hao playing in that cup game have been used by Xinhua, the Chinese-state news agency.
The club have not responded to questions on how Hao came to play for them after he had apparently left the club. Serbian media told the Post it is unlikely the club will expand on their statement.
Fifa regulations on the status and transfer of players state that a player needs to be registered with a club – either as an amateur or a professional – but a player registered as a professional may not re-register as an amateur until 30 days after the expiry of his contract.
"Only registered players are eligible to participate in organised football. By the act of registering, a player agrees to abide by the statutes and regulations of Fifa, the confederations and the associations."
The Serbian league was expected to finish on May 30, according to Serbian media, before the coronavirus pandemic disrupted the season.
Hao's time in Nis had been a success. He scored in the Serbian Super Liga game against Napredak on May 30, netting an injury-time equaliser that brought widespread praise on Chinese social media. There were calls for Hao to follow in his father's footsteps and represent the national team.
Now those posts have disappeared, as have stories about both father and son from the Chinese internet.
This article appeared in the South China Morning Post print edition as: Hao's departure from Serbian club remains a mystery