Malaysia
Get more with myNEWS
A personalised news feed of stories that matter to you
Learn more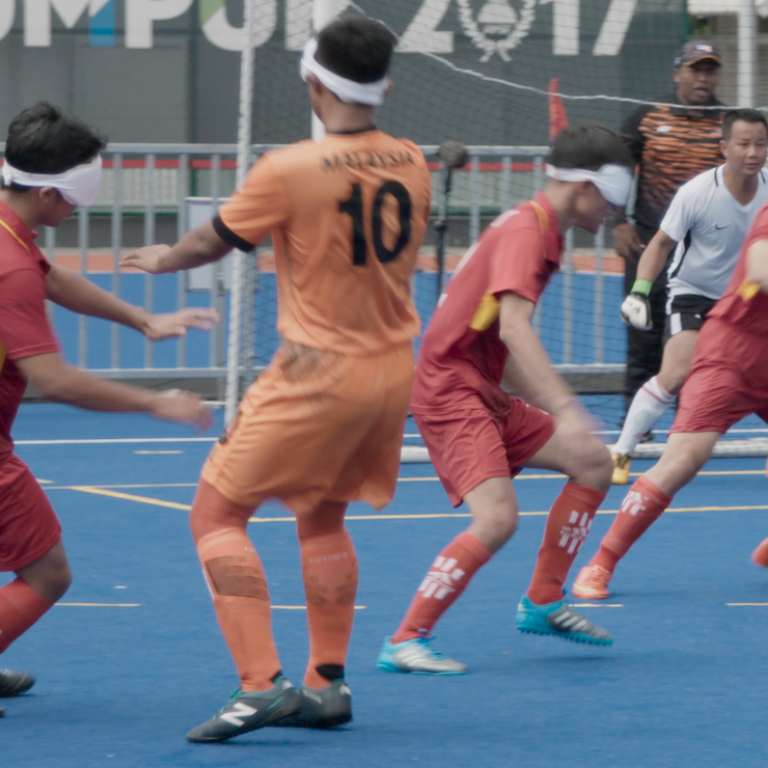 Malaysian blind football documentary Eye on the Ball gives a glimpse into a severely marginalised world, says director
Director Yihwen Chen follows team's journey in trying to defend their historic 2015 Asean Para Games gold medal
Feature-length film explores everyday adversity faced by visually impaired community in Malaysia
"It is only with the heart that one can see rightly; what is essential is invisible to the eye." So said the fox in Antoine de Saint-Exupery's infamous 1943 novella The Little Prince. Nearly 80 years on, the magnitude of these wise words is still being felt.
Meet Malaysian director Yihwen Chen, whose maiden feature-length documentary Eye on the Ball follows a group of aspiring blind footballers in their journey to try to defend the Asean Para Games and also qualify for the World Blind Football Championships. Its domestic release in August was capped with a moving premiere in which players of Harimau Buta – the Malay name for the national team founded in 2009 – were treated to an audio description version.
"People often reject or fear things that they don't understand, so I always try to make my subjects relatable by showing them doing things like everyone else," said Chen, a former editor who found a calling in documentary filmmaking and video journalism. "When I met the football team, I was curious about how a blind person lives in this world. How do they use Facebook and how do they entertain themselves like the rest of us? I learnt that they use screen readers to 'read' on their phones and laptops, and there are even Braille playing cards for the blind. I wanted to share these 'discoveries' with others."
Chen documented the daily life and tribulations of national players Asri Arshad, Azwan Azhar, Rollen Marakin and coach Sunny Shalesh as the team tries to defend their remarkable 2015 Asean Para Games gold medal two years on. While it touches on the practical side of football – for example, the modified rules, field, equipment for the conventional five-a-side games between athletes with visual impairment (the ball has loose ball bearings inside to make sound) – the underlying message is of social marginalisation.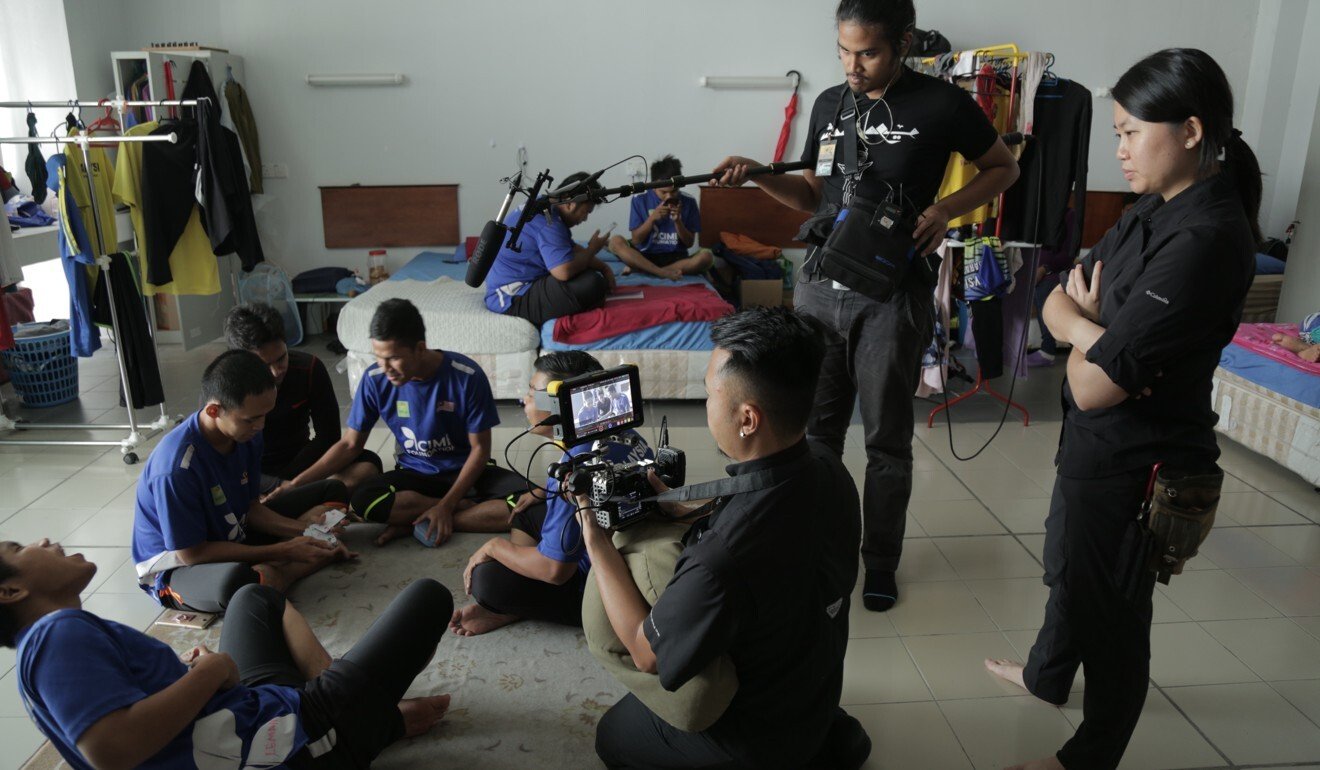 "Like any good storytelling, you need to have different characters – the star player, the rookie, the 'bad boy', and naturally in any sports-centred film, the coach," said Chen, who before pitching the idea tried playing alongside the team with a blindfold on. "In the Malaysian context, Rollen's story is very important because he comes from East Malaysia, Borneo Island, where the infrastructure is still very poor and underdeveloped.
"A lot of these players come from rural areas where health care and infrastructure are not easily accessible. There's also very little awareness and accessibility for people living with disabilities in small towns. From what I know, there's only five schools for the blind in the whole of Malaysia. Some of the players missed out on their education because their families felt they were too young to attend school in another state, while others preferred to keep their children with disabilities at home instead of letting them integrate with society," she said.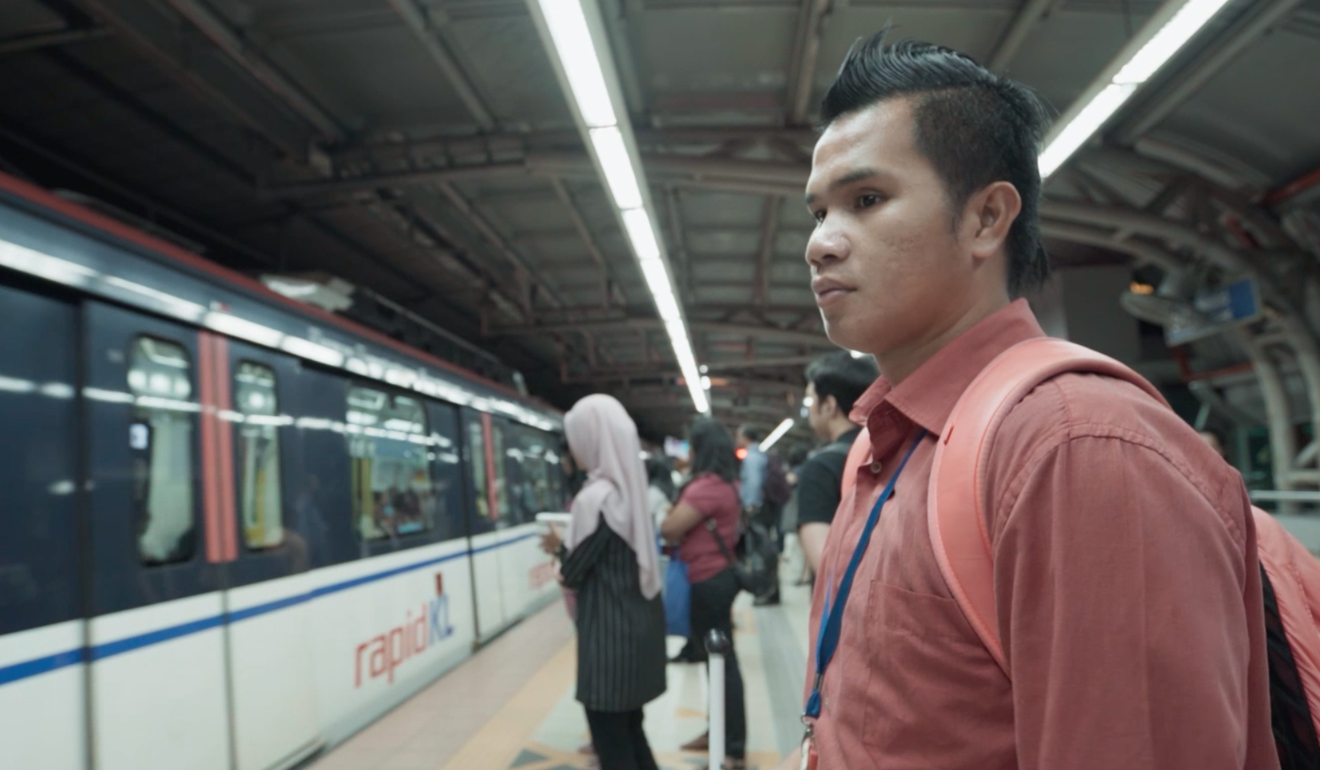 "Rollen's village didn't have running water or electricity until recently – don't even talk about internet connection," Chen said. "His parents didn't realise he was born blind until he was three years old when he ran into an oil lamp and almost burnt himself.
"But [they] still wanted to give him an education so that he could make a living. So he was sent to boarding school.
"When Rollen completed high school, he decided to come to the city to look for a job. Even then in the city, the commonly available jobs for [the blind] are reflexologists and telephone operators. Surely there's more that they can do if potential employers understand their abilities instead of only seeing their disabilities.
"For a blind person from the poorest state in Malaysia, Rollen has really done very well for himself. His hospital workplace granted him leave to play football for a year and now he's back working with them."
In a roundabout way, the story of this quartet – let alone the myriad disabled communities often shying away from society – reiterated Chen's favourite aforementioned quotation from The Little Prince. It is the heart, that is spirit and morality, that is the most important; what we "see" with our eyes can be compromised by deception, prejudice, or the judging of book covers.
"She paraphrased it at the premiere, saying "sometimes a blind person sees the world more clearly than some of us who are sighted".
Neither the historic win at the 2015 Asean Games nor the subsequent bronzes would generate enough attention and opportunities for the blind community in Malaysia. Nonetheless, a feature-length documentary giving a glimpse into the struggles faced by the visually impaired will shine more of a light.
"My heart's desire has always been to take our local documentary filmmaking to another level like our regional and international counterparts, so a feature documentary for theatrical release is a natural pathway for me," Chen said.
"I've had very surprised reactions when people find out that the film is totally unscripted and that my crew just documented the subjects' daily lives and activities on the fly. I don't direct them at all and I have no control over the outcome. I've even been asked how I trained the footballers to play blind football because people thought they're actors."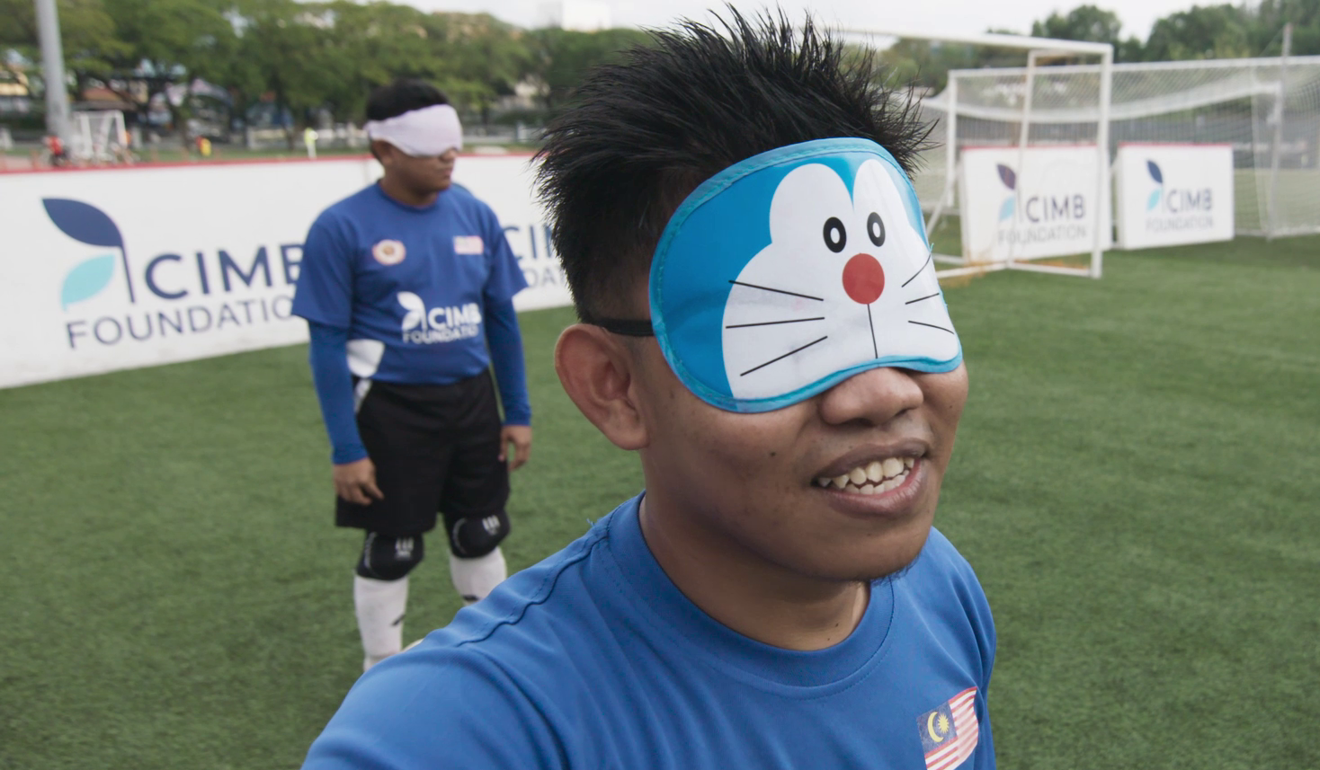 "It was very difficult when I started this journey. There were people around me who didn't believe in the project," said Chen, who sought solace while "sitting at the bleachers" watching the team train.
"It was a reminder that a if group of blind boys can be champions, "I can surely find a way to complete my film".
For a community that continues to struggle in every single sector, international viewers of Eye on the Ball might at least take note of the next 2020 Asean Para Games in Zhejiang, China. This year's edition scheduled for Kuala Lumpur was cancelled because of the pandemic.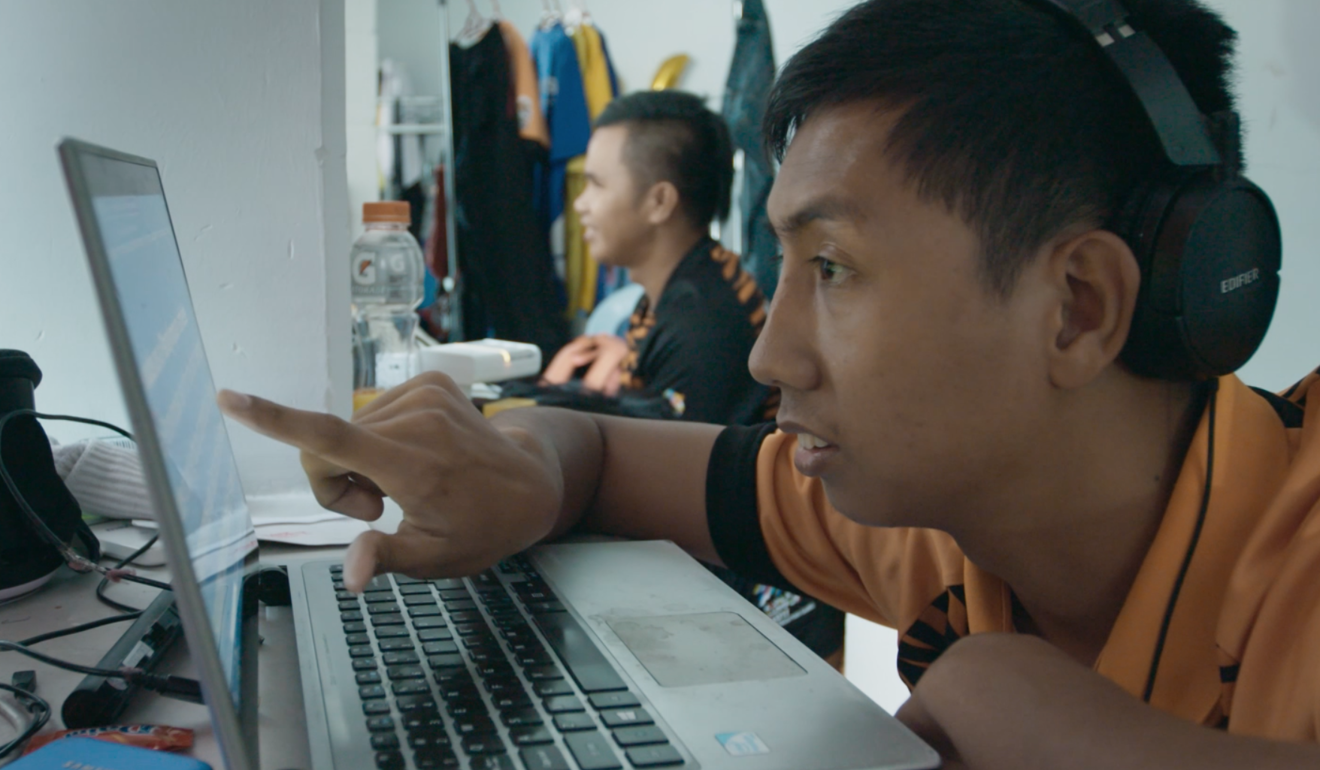 "According to medical studies, global blindness is projected to triple by 2050. In Eye on the Ball – aside from Rollen who was born blind – all the footballers lost their sight due to illnesses or accidents, some which could have been prevented if there was early intervention or better health care and infrastructure access. So it's really a question of what can we do to prevent this and how we can be more inclusive as a society," Chen said.
"As a filmmaker, part of being inclusive is making sure that a film about blind people is accessible to the community itself. That's why I made an audio description version – in English for the international audience to learn about Malaysian stories, and in Malay for our local audience. The audio description is also an opportunity for the sighted audience to experience the world of a visually impaired person."
Note: The version of the film discussed in this interview is the theatrical version screened in the UK in September 2019 and premiered in Malaysia in March 2020. The film has since been altered by the rights owner at the request of the film's subjects – without consultation from the director or editor. Chen reiterated that the current TV version does not represent her authorial work as a documentary filmmaker or journalist, and that other Eye on the Ball releases "depend on the film rights' owners" but she hoped the audio description version will be made accessible to as much of the visually impaired community as possible.