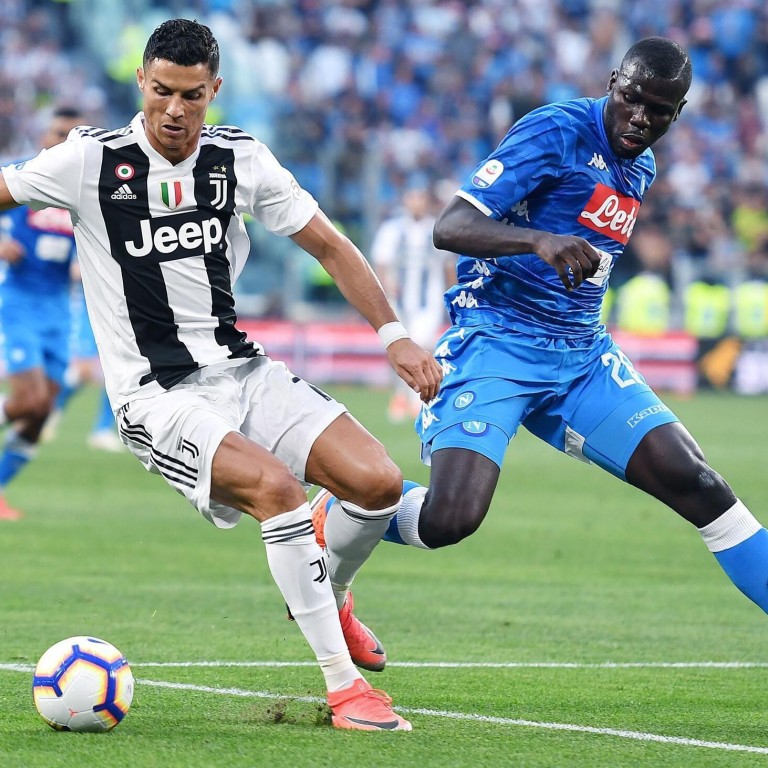 Franck Ribery, Kalidou Koulibaly and French footballers follow NBA's Rudy Gobert in support for Xinjiang's Uygurs
Franck Ribery, Papa Koulibaly and Moussa Marega share image of blue screen and message of support for Uygurs in Xinjiang
Some players post and then delete their message, which was also shared by NBA player Rudy Gobert and other French stars
Several high-profile footballers followed NBA player Rudy Gobert in sharing posts highlighting the plight of Uygurs in China, although several have since deleted them.
Napoli's Kalidou Koulibaly, who was born in France but plays internationally for Senegal, shared a post on social media calling for the freedom of millions of Uygur Muslims from camps in China.
The blue square, which was shared by the French actor Omar Sy on his social media platforms, was captioned with a message in French.
"Millions of Uygur Muslims are locked up and tortured in concentration camps in China. Not for what they do, but for who they are," it read.
"It is the largest mass internment of the 21st century. It must be ended. #FreeUyghurs".
NBA star Gobert, who plays for the Utah Jazz, was widely praised for being the first NBA player to speak out on the issue, which has become increasingly politicised.
Koulibaly has since deleted the post as have several other players including Barcelona's Ousmane Dembele and Manchester City's Riyad Mahrez.
A number of French celebrities shared such posts with francophone hashtag "#FreeOuighours" and "#FRANCEFORUYGHURS".
Former France international Franck Ribery, who now plays at Fiorentina in Italy, posted a blue square to Instagram with the hashtags "#freeuyghur", "#freeuyghurs" and "#freeouïghours".
Porto's France-born Mali international striker Moussa Marega also posted a blue square but with the longer message in French,
Senegal striker Demba Ba, who used to play in the Chinese Super League with Shanghai Shenhua, brought attention to the Uygur cause last month and called on his fellow players to criticise China's treatment of Uygur Muslims in Xinjiang.
Ba, who plays in Turkey, told the BBC that he wanted to organise the effort to highlight alleged human rights abuses in the region.
"I have to try to organise something so football players can get together and, in the meantime, talk about this matter because not a lot of people want to," he said.
"I know there are footballers who want to fight for justice, whether Muslim, Buddhist, Christian, any belief," the practising Muslim told BBC Sport.
Arsenal's Mesut Ozil is one of the few footballers to have spoken out about the reported human rights abuses carried out against Uygurs in Xinjiang. Last December the Germany international, who is of Turkish heritage, called on his fellow Muslims to speak out on the issue.
The posts generated an apology from the English Premier League club on their official Weibo account, while Ozil was invited to tour the region by the spokesperson for China's foreign ministry.
Ozil has not removed the posts, which feature the flag of East Turkestan, seen as a separatist group by Beijing.
The player was then deleted from an online version of the Fifa video game in China and omitted from match commentary on state television. This latest round of posts has not been widely reported in China.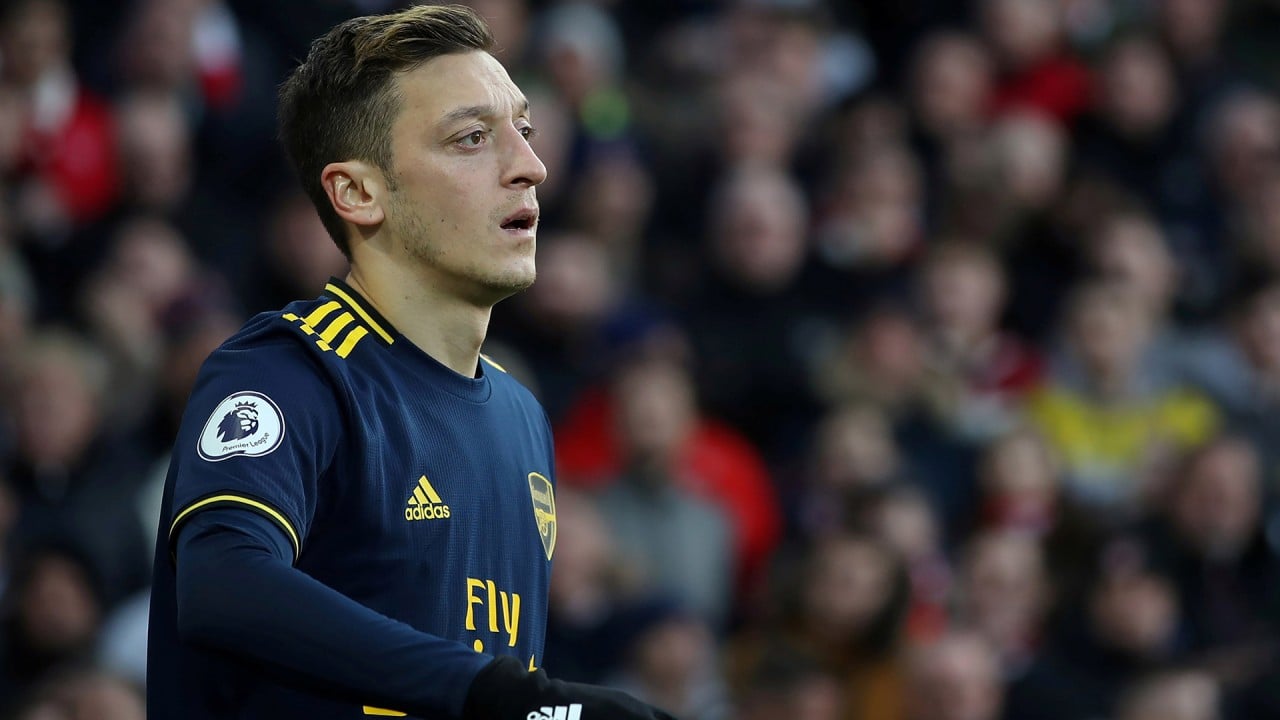 01:26
Arsenal star Mesut Ozil faces backlash for Uygur comments
Arsenal star Mesut Ozil faces backlash for Uygur comments