Uefa
Get more with myNEWS
A personalised news feed of stories that matter to you
Learn more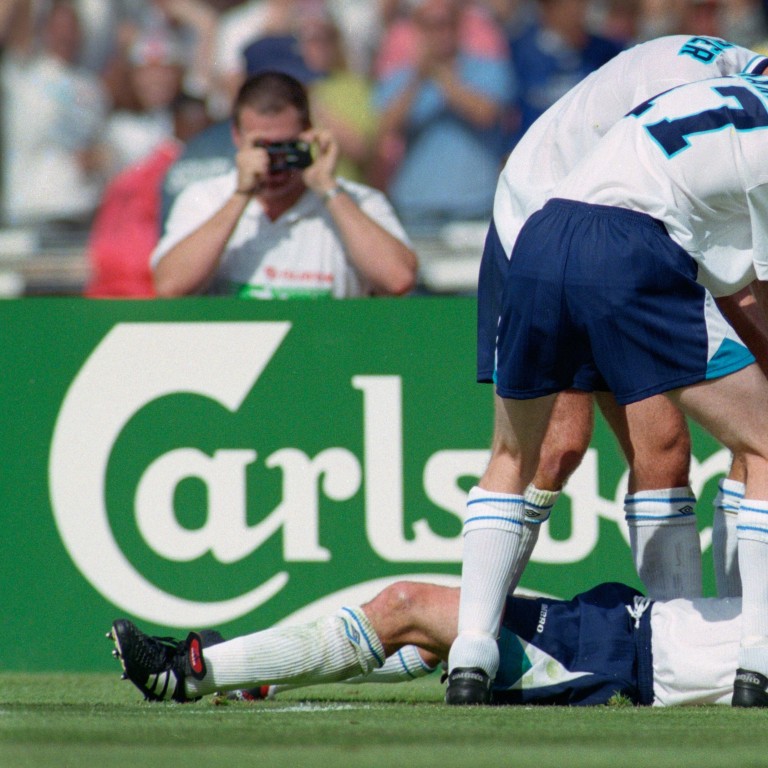 Jamie Redknapp on Hong Kong dentist's chair episode – 'the greatest night in football history'
Former Liverpool midfielder tells Quickly Kevin, Will He Score? podcast about England's infamous night in Hong Kong's China Jump nightclub
Redknapp played in England's seminal win over Scotland as a half-time substitute before missing rest of Euro 96
Former England international Jamie Redknapp has recounted the Three Lions team's infamous night out in Hong Kong ahead of Euro 96 that saw the players splashed on British front pages as "the greatest night of all time".
Appearing on the Quickly Kevin, Will He Score? podcast, the Liverpool midfielder turned broadcaster recounts his playing days over two parts, sparing plenty of time for the night in May 1996 celebrating Paul Gascoigne's birthday after England had beaten the Golden XI at Hong Kong Stadium.
"Yeah, I mean the greatest night of all time. It was funny the other day I was doing something with Gary Neville and he was just like, 'I was just so pleased I wasn't there because of what happened.' and I'm like, 'Are you mad? It was the greatest night in football history.
Manchester United fullback Neville, younger brother Phil, David Platt and Nick Barmby were among those who had stayed back in the hotel. Redknapp, meanwhile, was in the thick of it.
"It was funny because I played really well in the game against China. We played in China. I played with Gazza. I think we won 3-0 and Gazza and I really hit it off in that game," he said. "The following day we fly to Hong Kong. We end up going to this club called China Jump and it's Paul Gascoigne's birthday."
With the tour commitments over, England manager Terry Venables let the players out to celebrate his star player's big day. Big mistake.
"Terry says – it's been well documented – but Terry says 'Look guys, go out, have a few drinks, you deserve it.' We'd worked hard as well, by the way. We'd trained hard and worked hard. It was one of those where Terry said go and have some fun but just to make sure you're going to be OK, I'll send Bryan Robson with you.
"Robbo … he's the best. One of my heroes growing up, he still is now. So we're having a few drinks then Gazza spots there's a dentist's chair there and it's his birthday and he's going 'Lads, getting in the dentist's chair.' And we're like 'so what happens there?'
"All the silly Scousers, all the Liverpool players, we're there right in the middle of it. All of a sudden Gazza's doing the dentist's chair, the bottle of tequila, the bottle of vodka.
"Teddy Sheringham goes in, we all end up going in, but little did we know that behind the bar the weasels were taking photos of us and sold it to the News of the World.
"At that time I remember going home and thinking what a result I'm not in that photo. [Now] I'm more devastated. That's the photo you want to get in.
"We got back, we had the problem with the plane. We flew Cathay Pacific and then we had a problem with a few of the monitors got broken.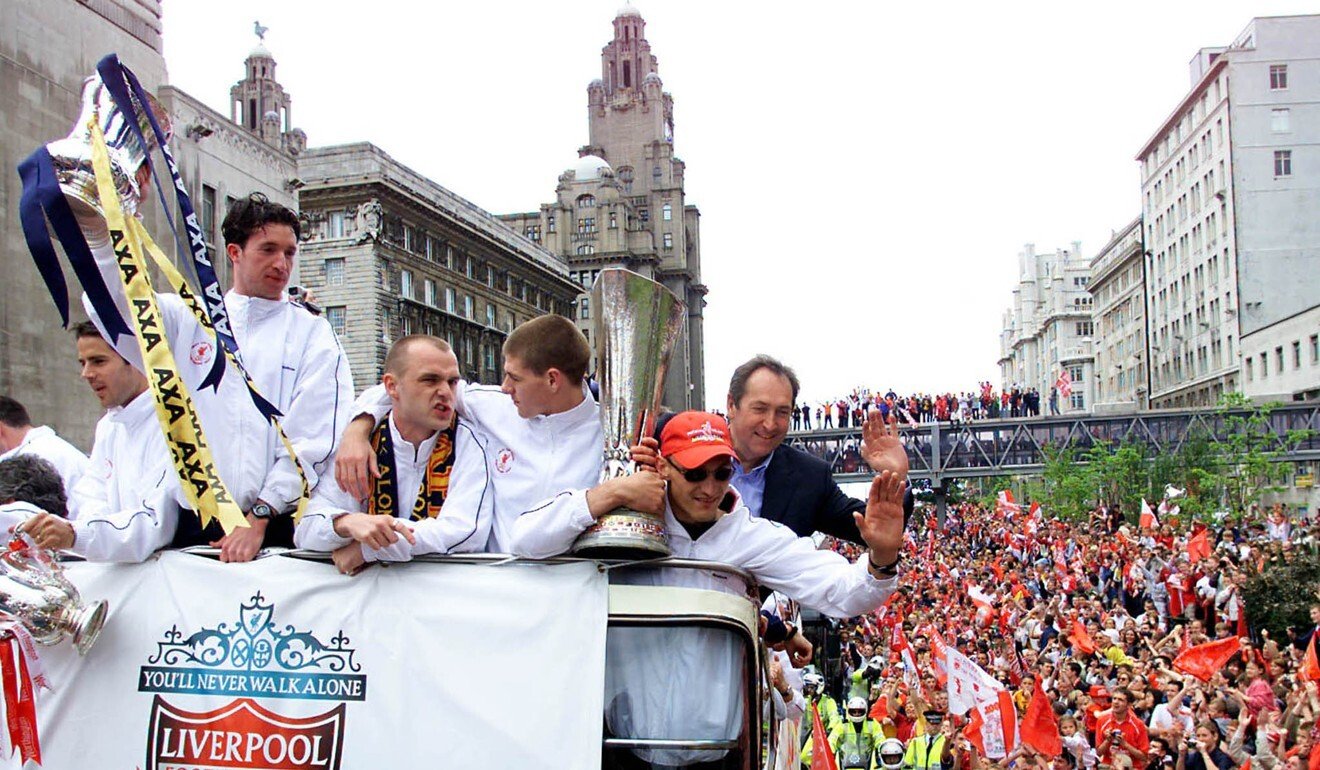 "We had a laugh, it got a bit out of hand. We got back and then the News of the World find out about that. I think Gazza's told them it was the three Scousers. So the News of the World think it's me, Macca and Robbie. It was just a nightmare."
Given a night off during Euro 96 after England's disappointing 0-0 draw against Switzerland, Redknapp told the podcast that he made the mistake of going out to an Essex nightclub with cousin Frank Lampard.
Once inside he saw his fellow teammates Sol Campbell and Teddy Sheringham. Photos ended up with The Sun newspaper.
"It was probably the worst night I've ever had," Redknapp said of the wait for the morning edition to reach the England hotel. Venables backed the players and then the English public did.
"When we beat Scotland it was like a release. The whole country sort of turned against the press and got right on side," Redknapp said. He also said the team had bonded in the hotel: "It was like the best stag do ever."
Redknapp came on at half-time in that Scotland game, one that lives on for Paul Gascoigne's wondergoal.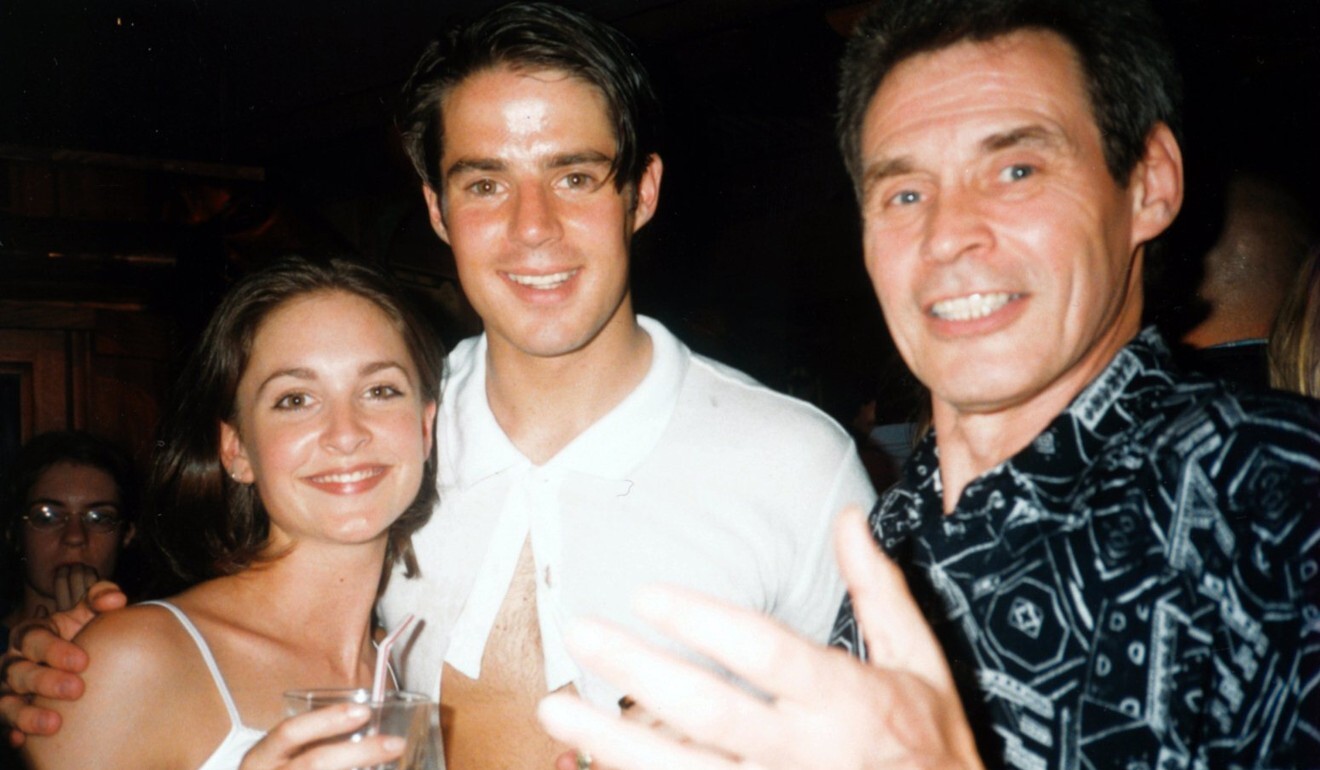 "We came out second half and we played great. Obviously Gazza produces that. We score a lovely goal – Gary Neville great cross, Shearer – and then they get a penalty. I'm thinking, all this good work, we're gonna get hammered in the press, Then Seaman saves the penalty from Gary McAllister then Gazza produces just the most sublime bit of skill.
"Even now I don't think people realise how good that is … Only a few players in the world could ever do that.
"Before the game, he said: 'I'm doing the dentist's chair if I score.' I said: "Course you're not going to do that.' He said: 'But I promise you I will.'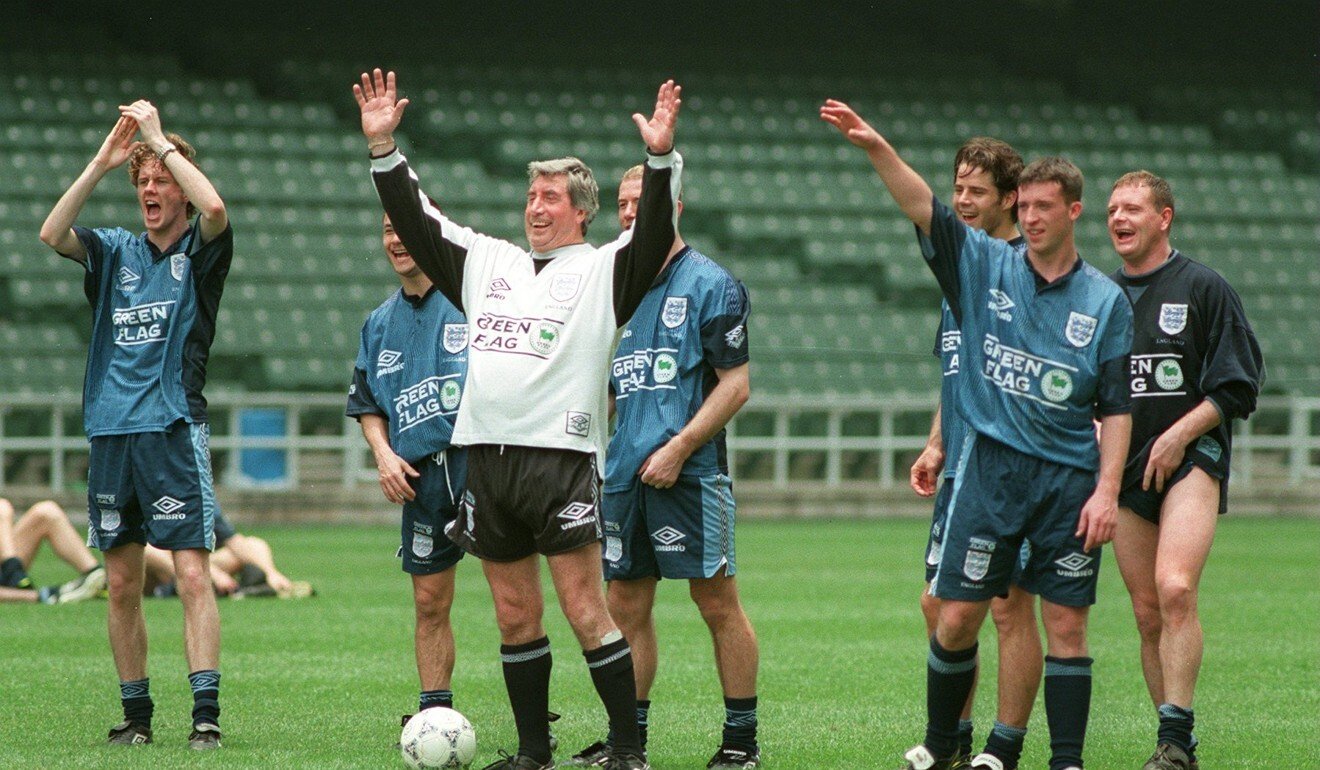 "As he runs over, I've spotted what he's doing. I'm the first on the scene – me and Macca and Shearer. We just squirt the bottles into his mouth.
"I haven't got many pictures … but I got that picture downstairs. It's just hands down one of my favourites."