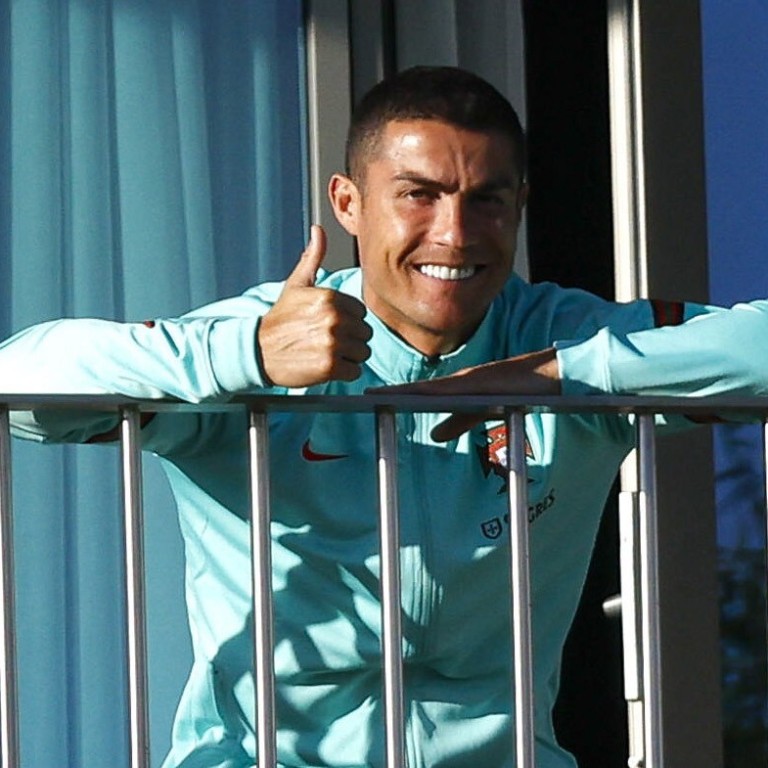 Cristiano Ronaldo tests positive for coronavirus on Portugal national team duty and heads into isolation
Juventus superstar shows no symptoms and is 'doing well' after going into isolation in Lisbon
The 35-year-old had posted a photo of himself eating with his Portuguese teammates on Monday
Cristiano Ronaldo has become the latest international football star to test positive for the coronavirus.
The Portuguese football federation said on Tuesday that Ronaldo was doing well and had no symptoms after he tested positive while with his country's national team.
He was in isolation and was dropped from the country's Nations League match against Sweden on Wednesday in Lisbon.
"Ronaldo is doing great. He is dealing very well with this," Portugal coach Fernando Santos said. "He is asymptomatic, he has no problems. He doesn't even know how this happened to him."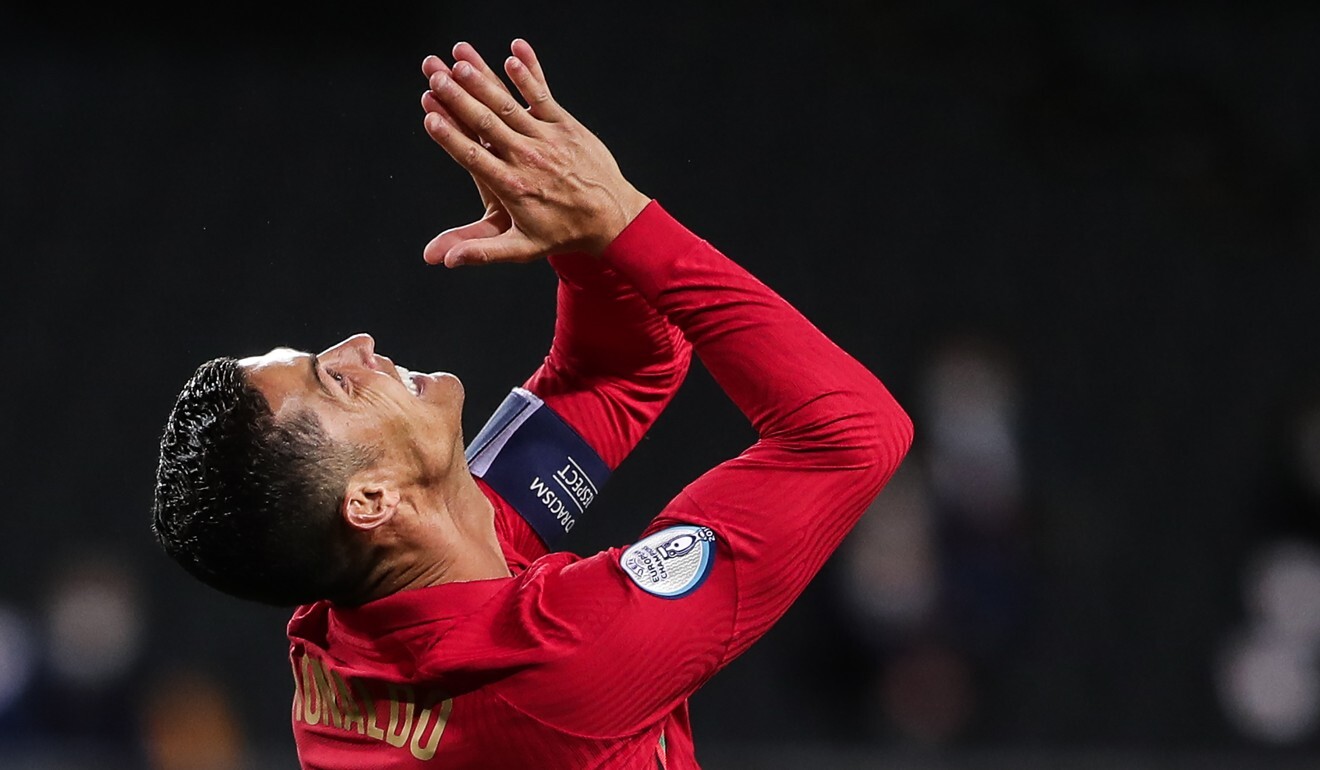 Ronaldo, one of the most prolific goal scorers in the sport's history, played in the 0-0 draw at France in the Nations League on Sunday and in the 0-0 draw against Spain in a friendly last week.
On Monday, the Juventus forward posted a photo on Twitter and Instagram showing him and the rest of the Portugal squad having a meal together. The players were all close to each other at a table, with a smiling Ronaldo apparently taking the photo himself at the front end.
Along with the tweet, Ronaldo wrote, in Portuguese, "United on and off the field!"
Photos published by Portuguese media showed Ronaldo on a balcony overlooking his teammates practising below on a field at the national team's training centre. In one of the images, he was shown giving the thumbs-up sign.
The 35-year-old Ronaldo last month became only the second male football player to reach 100 goals for a national team, after former Iran striker Ali Daei.
Players who tested positive for Covid-19 recently include Neymar, Kylian Mbappe, Paul Pogba, Paulo Dybala, Angel Di María, Zlatan Ibrahimovic and Diego Costa.