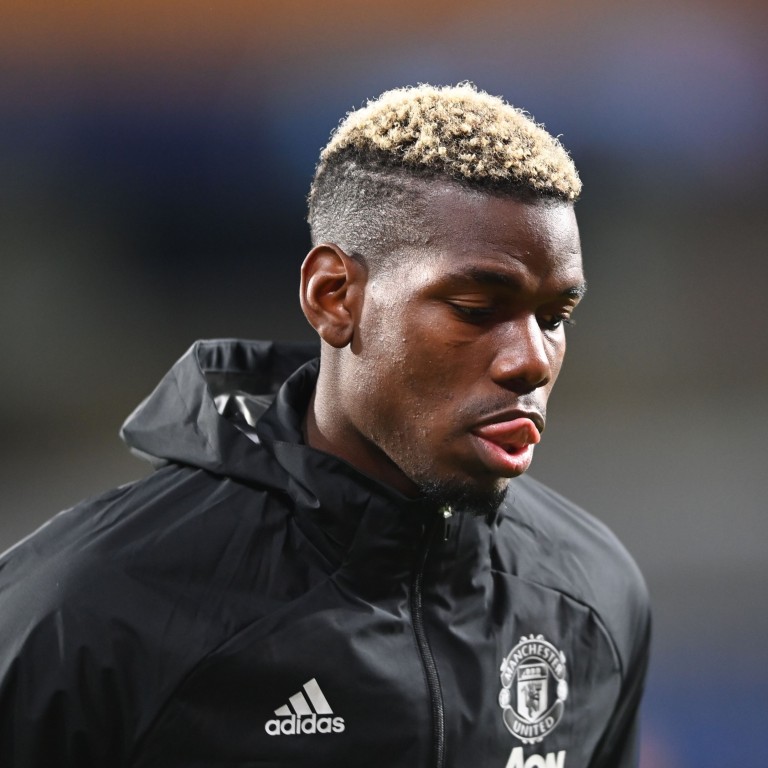 Opinion
On The Ball
by Andy Mitten
On The Ball
by Andy Mitten
Enigmatic Paul Pogba is floundering when he should be in his pomp at United. Can he turn it around?
Paul Pogba's second stint at Old Trafford has been marred by injury, illness and inconsistency
The Frenchman claims he still dreams of playing for Real Madrid
No Manchester United footballer divides fans like Paul Pogba who's form is a microcosm of United's – wildly inconsistent.
Though he's produced spellbinding individual performances, the Parisian has hardly been the talisman in a resurgent team as hoped. The man with 73 appearances in midfield for world champions France isn't close to being regarded as a legendary midfielder like Bryan Robson or Roy Keane and fan arguments about whether it's worth sticking with Pogba have been prominent for years.
Now, after injury and illness, isn't the best time to judge him. At best, he played important roles in United's
Premier League
victories at Newcastle and Everton as he retained possession and helped see off opponents. He gained time and territory away from danger areas. In Paris, he set up Marcus Rashford's winner.
But Pogba was a substitute in all of those games. He played 21 minutes at Newcastle, 23 in Paris and eight at Everton last weekend. The 27-year-old came off the bench in more games than he's started this season, despite being available for every match. Ole Gunnar Solskjaer made a bold decision to drop him after he had started the first three league games (two defeats), but Pogba could hardly dispute the decision after he lost too many 50/50s and was outplayed in a 1-6 defeat to Spurs by Ndombele and Hojbjerg in the middle. He also gave away a slack penalty for Spurs' sixth.
Solskjaer's predecessor Jose Mourinho certainly felt obliged to play Pogba and said so to a fan who spoke to him in Manchester the day after 2018's Sevilla defeat, but the pair's relationship would sour and it's easier to sack a manager rather than a player.
Poor form meant Pogba's stock was low when Solskjaer arrived almost two year ago, but he hit a sweet spot and the team won eight straight games. Then Pogba looked as poor as the rest as his team slumped. Pogba can lift his team, but costs them by losing possession. He's got the tricks but is far from a master of the trade. That the jury is still out on him in his fifth season back at Old Trafford when he's supposed to be in his prime as a player is damning.
Pogba started 148 games in just over four seasons – 35 per season. His stats are misleading: 49 starts in his first season, 45 in his third (and 16 goals, easily his best), just 16 starts last term and a single goal. An ankle injury did for Pogba last season and while he produced some fine performances after the lockdown – Brighton away in July being the best – he has been poor so far this term.
In mitigation, he's had Covid, but the noise around him hardly helps keep fans onside, his recent quotes about playing for Real Madrid being "a dream" – another ill-judged comment from a player who still doesn't have his own chant from United fans – are just the latest example. Yet his shirt is a bestseller proving he's a paradox off the field as well as on it.
To be fair, Pogba wanted to join Madrid in 2016 before signing for United and it was to United's credit that they got him, but would they want him again? With budgets slashed and a stadium development to pay for, Madrid's transfer policy has shifted towards buying emerging rather than established talents in recent years.
There's less interest in Pogba and his vast wages than there was in 2016 because he's not seen as being one of the best midfielders in the world as he was then, more an inconsistent luxury capable of the sublime and the ridiculous in the same passage of play.
Madrid boss Zinedine Zidane likes Pogba as does Didier Deschamps. France's boss this week claimed Pogba "cannot be happy at Manchester United ... neither with his playing time, nor his positioning."
Given United have no inclination to sell the player, whose contract expires in 2022, he should soon surpass the number of matches he played at Juventus. In Turin, he became a star, in Manchester he still doesn't shine brightly enough.
There would be no outrage if Pogba left, nor any shortage of offers to give him a lift the airport if he wants to go to Madrid, but when Pogba spoke about the Spanish side, he also said he loves United and wants to get the club back to where they deserve to be. It is possible to hold both those opinions, but United's coaches still scratch their heads. Not helping is that his agent has a history of agitation with the club. Back in 2012 before he left, Pogba was being urged to stay by United's great and good. He chose to listen to his agent and, to be fair, Pogba was right. He went straight into Juventus' first team.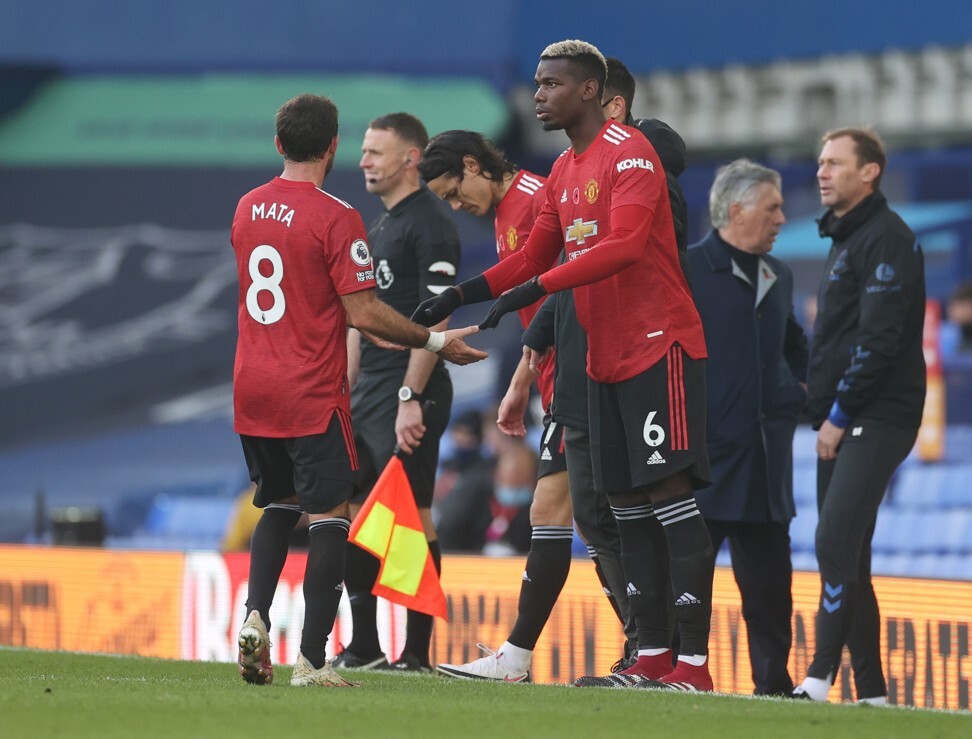 So what is the reality at United's training ground with Pogba now? A surly figure who wants away? Not at all. Pogba is polite, professional and very popular with staff, some of whom remember him from his first stint there.
United are usually wary about losing players to their country during international break, but with Pogba there's a hope he returns fitter after starts, that he shakes off the lingering effects of Covid and becomes one the best in the world. He started in France's shock defeat against Finland, but played poorly and received only 3/10 in L'Equipe with a withering "the substitute with Man U had neither rhythm nor imagination or creativity". He's in a bad place but there are still plenty of United fans who'll support him, though it's now more in hope than expectation that he'll become the player they hoped.