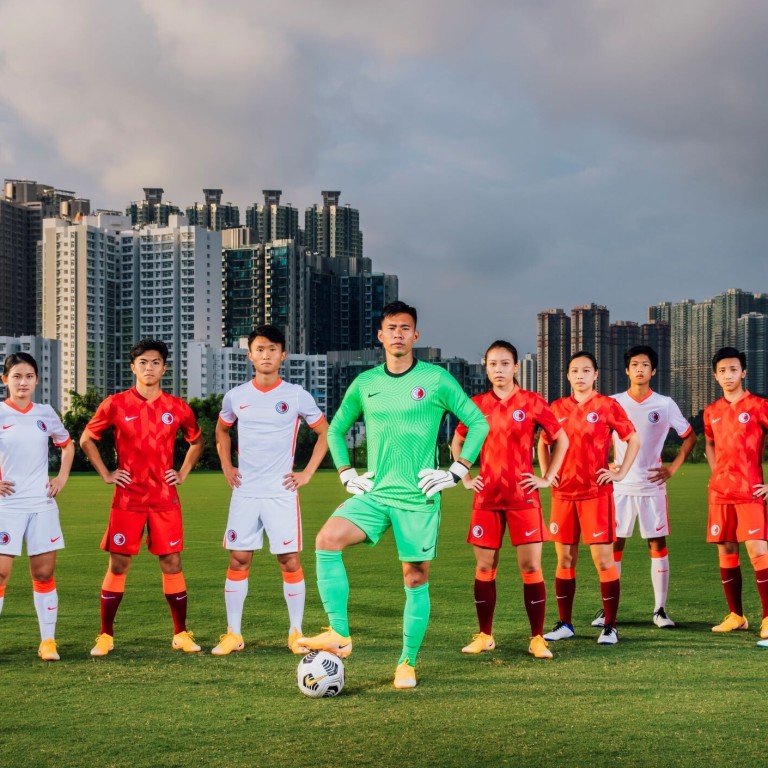 New Nike Hong Kong kit awaits return of international football to city
New Nike kit is inspired by the 'concrete jungle' of the city's skyline to remind players of their journey from playground
Men's team have not played since December 2019 as Covid-19 has caused chaos with Fifa World Cup qualifiers
The Hong Kong representative team will have a new look when they finally return to international football as Nike has revealed their upcoming kits.
Hong Kong's men's team has not played since last December at the EAFF E-1 Finals against, China, Japan and hosts South Korea in Busan.
Mixu Paatelainen's side have not played at home since games against Bahrain and Cambodia last November.
The Covid-19 pandemic saw the Qatar 2022 Fifa World Cup qualifiers against Iran, Iraq and Bahrain postponed. These games are now expected to be played at some point in 2021.
Hong Kong's new kits are based on the theme "concrete jungle", according to Nike.
The city's skyline provides inspiration for the kit and accompanying photo shoot. It is also a reminder to the players of their journey from the concrete playgrounds to the international stage.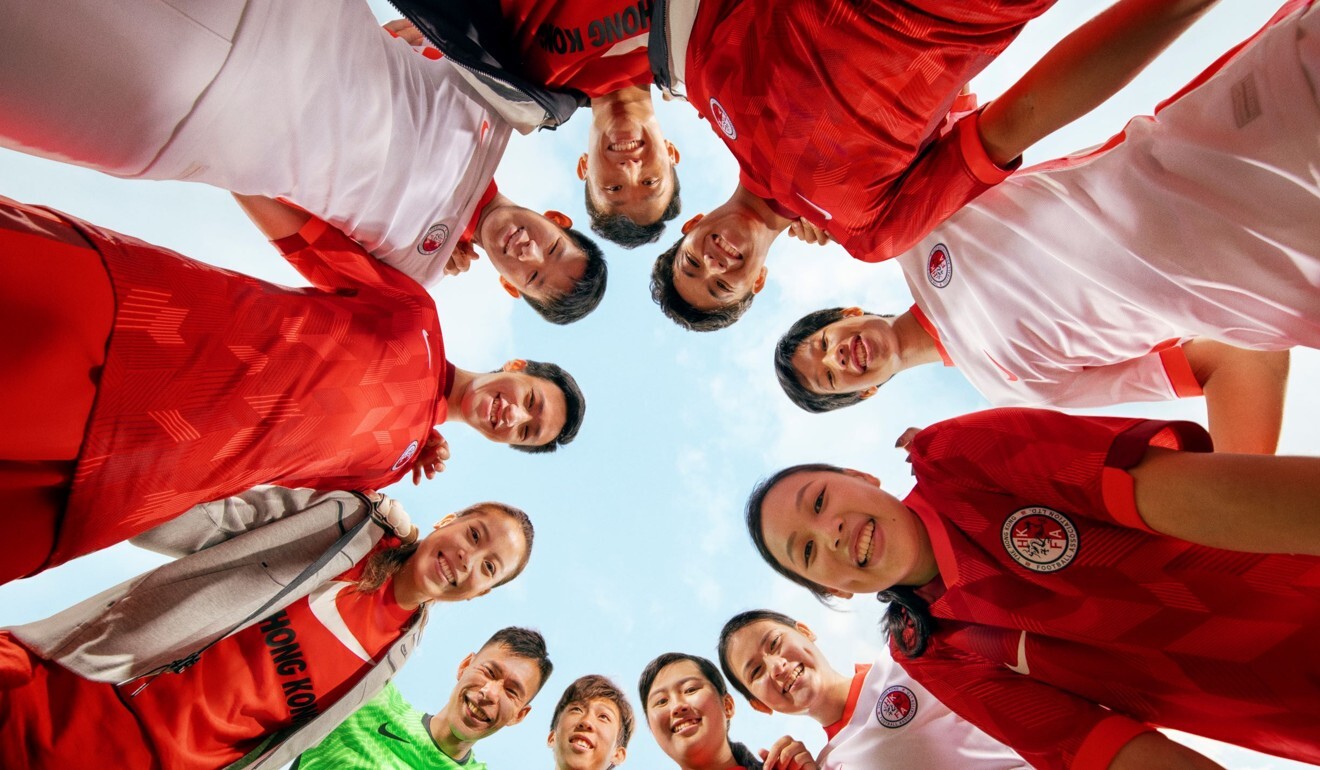 According to the kit press release, the new red home and white away kits also encapsulate the concept: "You can't stop sport".
It is unclear when any of the representative teams will wear it in competitive action as the city is undergoing a fourth wave of coronavirus and travel in the region is limited with border restrictions also in place.
Record appearance maker Yapp Hung-fai was one of the national team players to be pictured in the kit launch.
Other players included Shinichi Chan and the women's team's Chung Pui-ki, along with children.
Nike partnered with the Hong Kong Football Association in 2011, signing a 10-year deal in 2016.
The new kits will be available to fans from November 27.