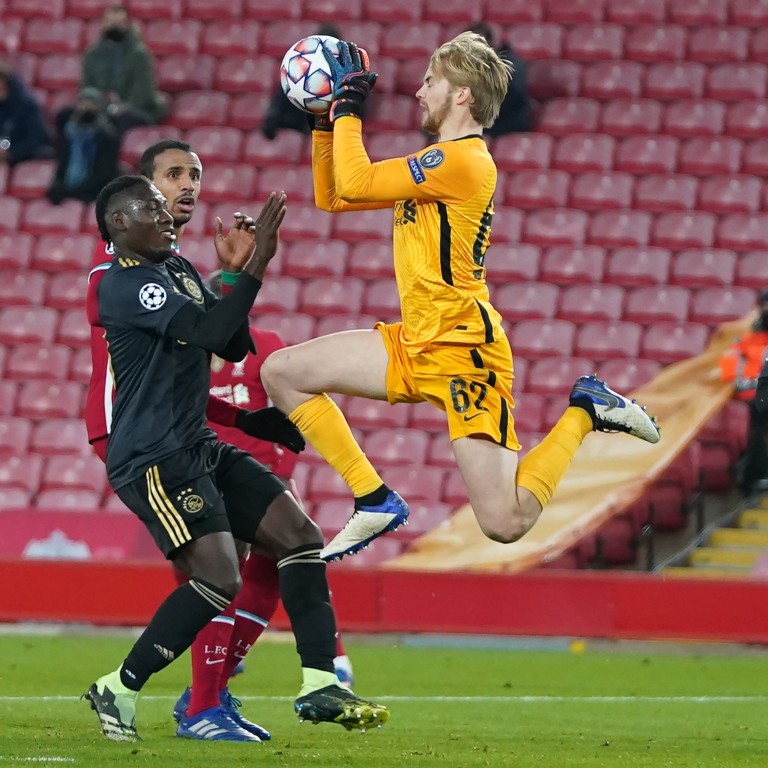 Opinion
On The Ball
by Tony Evans
On The Ball
by Tony Evans
Liverpool manager Jurgen Klopp can sleep easier with keeper Caoimhin Kelleher stepping up
Young Irishman distinguishes himself in European debut against Ajax and is likely to retain place for Premier League match against Wolves
Kelleher shows many of the attributes needed to fill the crucial role in Alisson's absence
The one position that has kept Jurgen Klopp awake at nights during his five years at Liverpool has been goalkeeper. Even after Alisson Becker arrived at Anfield two years ago, the manager's deep-seated fears were that the Brazilian would suffer a prolonged injury. The drop-off in quality between the sticks when the team's first choice was unavailable has been massive.
Caoimhin Kelleher could be the man who changes this situation. The 22-year-old is emerging as a No 2 goalkeeper who can make Alisson's absence less painful.
The Irishman made his European debut against Ajax on Tuesday and distinguished himself with a late save from Klaas Jan Huntelaar when the veteran striker looked set to earn a point for the Dutch side.
Acrobatic stops are eye-catching but rarely tell the full story. Adrian, who has been Alisson's backup, is a fine shotstopper. Kelleher, who is likely to retain his place in the team for the Premier League match against Wolverhampton Wanderers at Anfield on Sunday, offers a range of other abilities.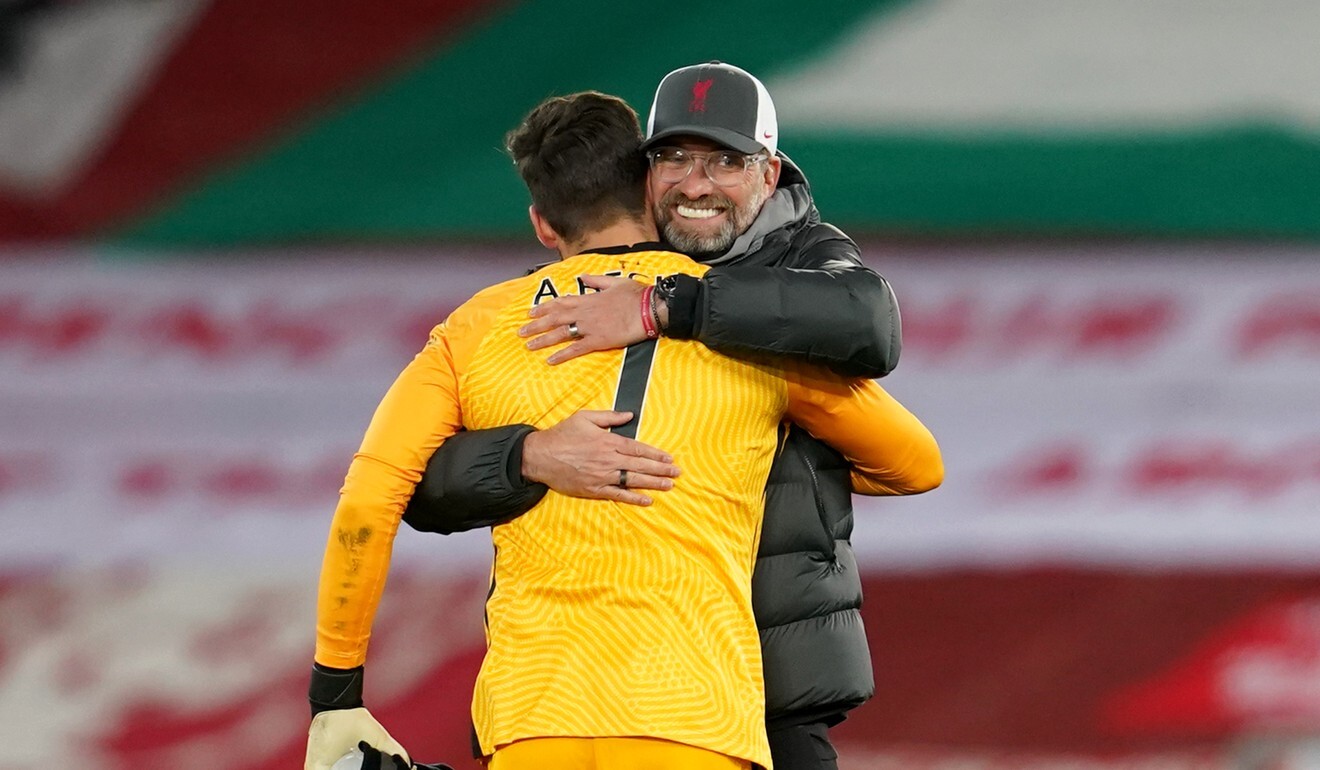 Alisson is exceptional when marshalling the defence and distributing the ball. Adrian is less accomplished in both areas. Kelleher is still young and his prowess in commanding the 18-yard box will improve with age, but his footwork and passing are already impressive.
Kelleher was a striker up until under-14 level in his hometown of Cork. He has the touch, control and instinct of someone who knows what it is like to play up front. When he looks upfield, it is with attacking intent. Alisson set the template: the break is on as soon as the goalkeeper takes possession. This is not a significant part of Adrian's skill set.
Perhaps one of the most underrated aspects of Alisson's game is his role as an outlet ball for his teammates. When the opposition are pressing hard and there are few options, the 28-year-old makes himself available and outfield players can be confident that a backward pass is not a negative option. Kelleher can do a similar job.
The late, great Ray Clemence, who died in November, was the first of Liverpool's sweeper-keepers and prided himself on his excursions beyond the box. In the combative five-a-side games in training at Melwood, Clemence invariably featured as an outfield player, more often than not relishing a striker's role. In that sense, Kelleher is an heir to a long tradition.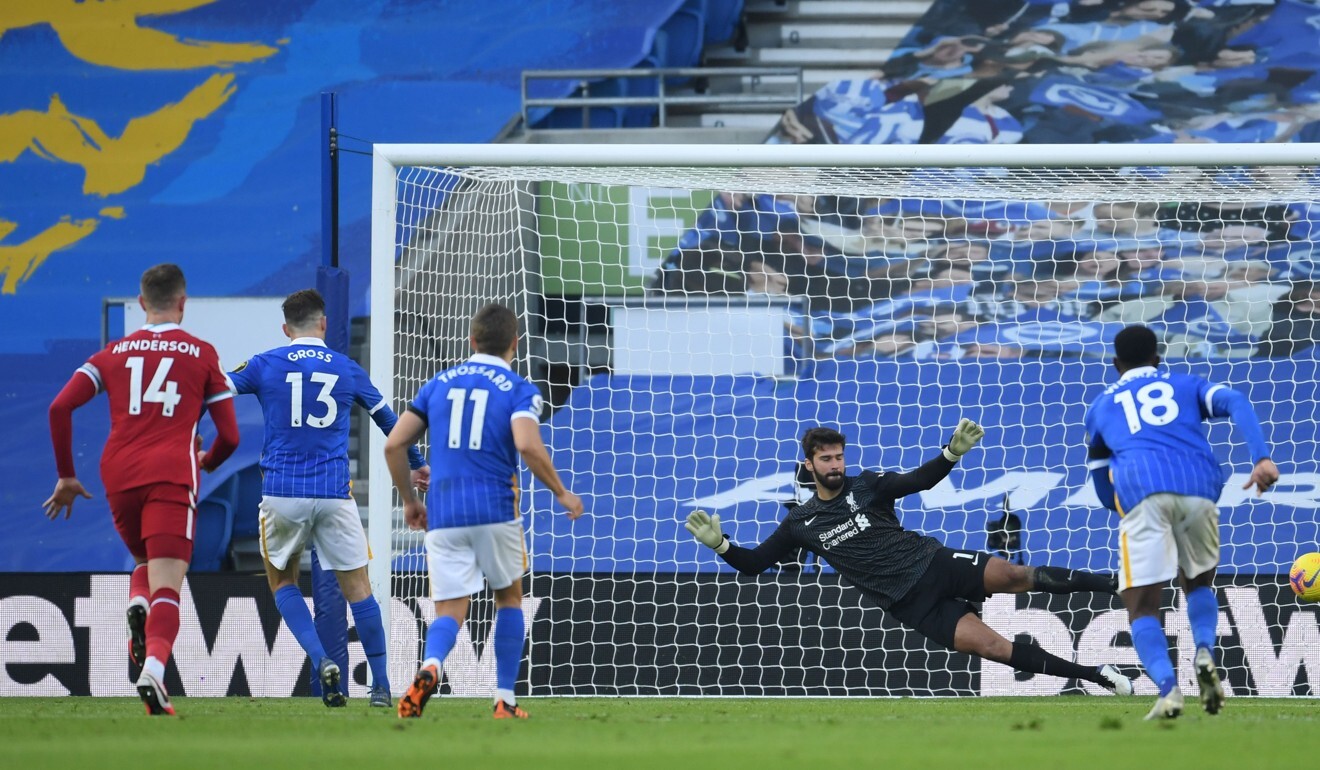 What will be important in the coming months, especially if Alisson continues to suffer from injuries, is that the young goalkeeper proves to be a good decision-maker. Klopp's tactics rely on speed of foot and thought. Liverpool are at their most compelling when they charge down the field in a matter of moments, turning opponents round to face their own goal, causing panic with the pace of the counter-attack. When it works, it is breathtaking. When it goes wrong it can be devastating.
Loris Karius was coached to recycle the ball quickly. In his haste to get the counter up and running in the Champions League final against Real Madrid in Kiev two years ago, the German gifted a goal to Karim Benzema. It was the turning point in Liverpool's 3-1 defeat. Although many at Anfield blamed the goalkeeper's poor choice in rolling the ball out on a blow to the head delivered earlier by Sergio Ramos, there remains the suspicion that Karius was not equipped to perform the job asked of him. Kelleher has the right qualities to succeed in the role.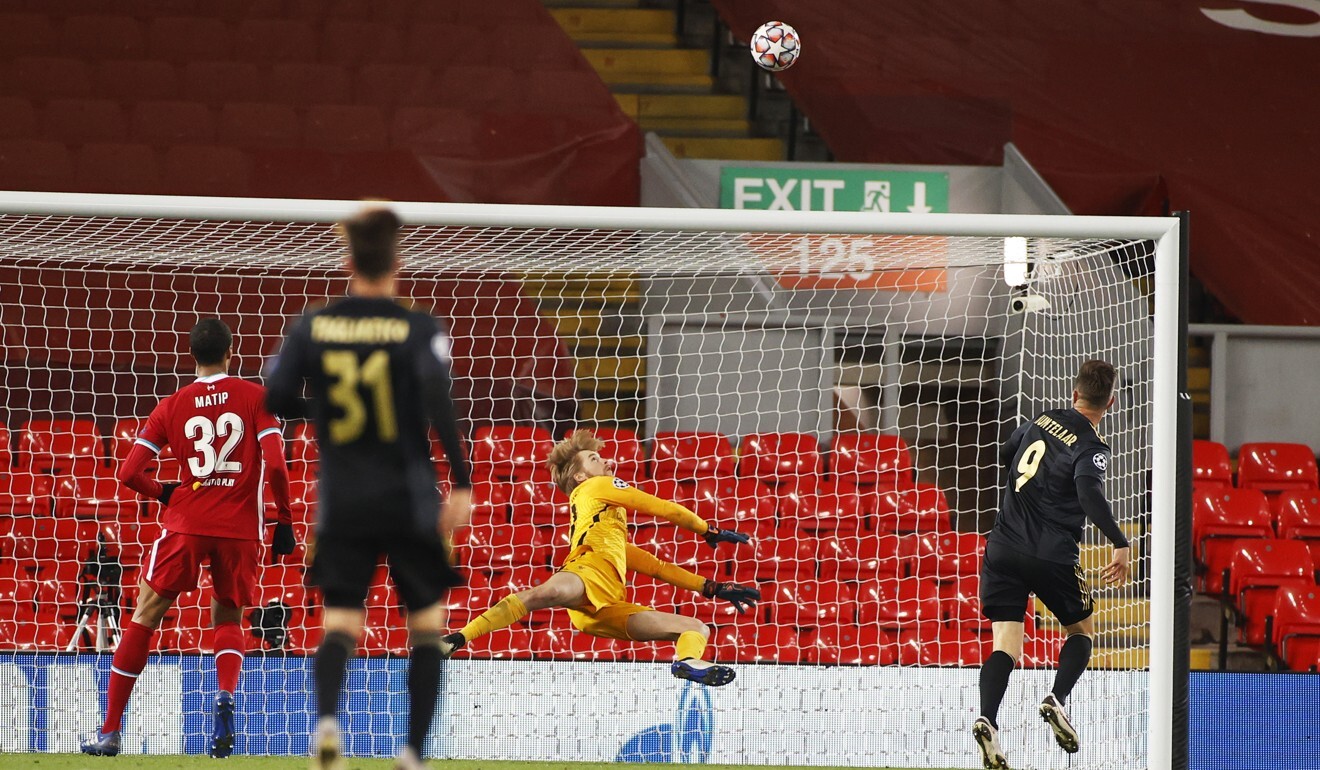 The first half of Klopp's tenure on Merseyside was marked by problems in goal. The 53-year-old inherited Simon Mignolet and was frustrated by the Belgian's inability to step up to the levels that were required by the manager. During his time at Mainz and Borussia Dortmund, Klopp rarely worried about goalkeepers. His No 1s could largely be left to their own devices. It came as a surprise that things were not running as smoothly at Anfield.
The problems predated Klopp. Liverpool struggled in the position since Mignolet was signed to replace Pepe Reina, a move that was based on financial considerations rather that footballing logic. Fenway Sports Group, the owners, decided that Reina's wages of £110,000 per week were outrageously high. They were right but the analytics that isolated Mignolet as an adequate replacement were askew. It was not until the club paid big money for proven quality – £67 million to Roma for Alisson – that the goalkeeping situation stabilised.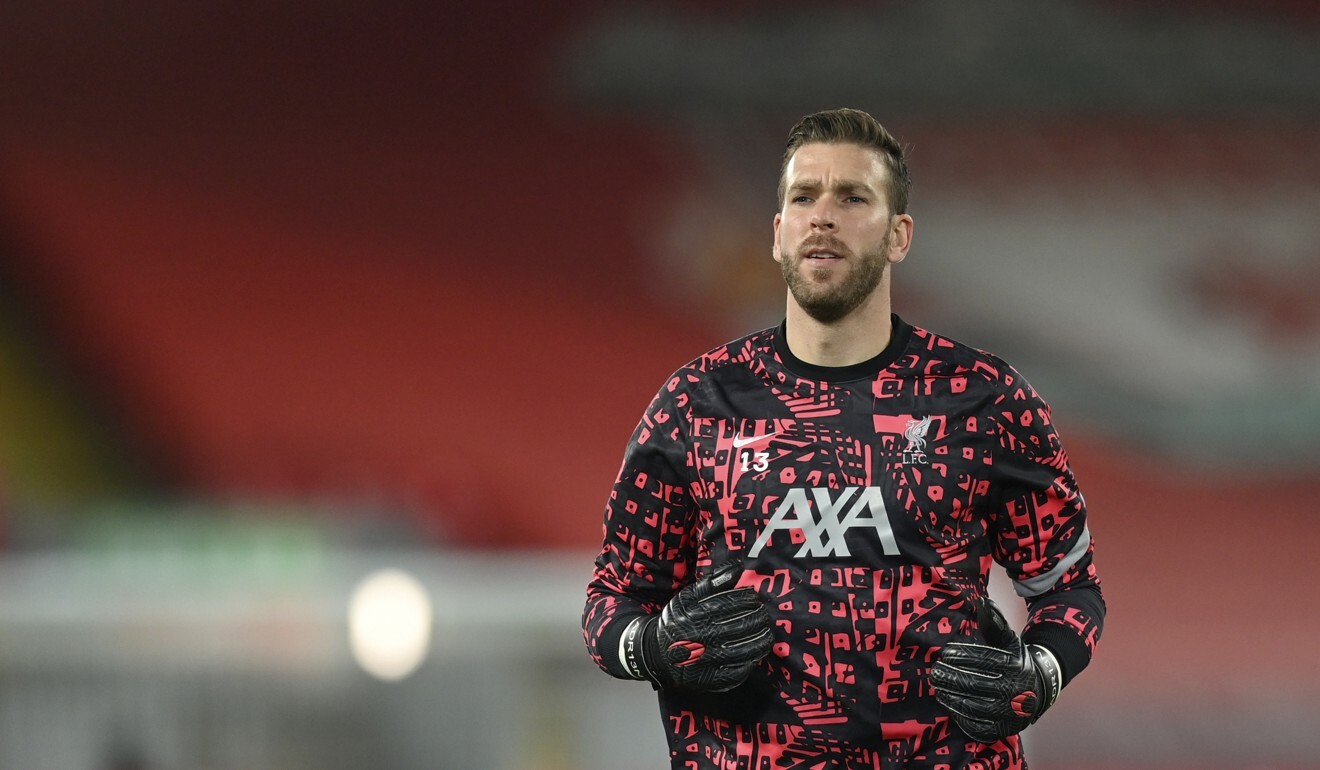 Since then there has been a lingering worry that the Brazilian's absence would leave too big a void. This has become more of an issue as the first-choice back four have succumbed to injuries, leaving the defence lacking leadership and experience. Any uncertainty about a goalkeeper is exacerbated in such conditions. Adrian is a more than capable fill-in with Virgil van Dijk in front of him; less so with a makeshift back line.
It is too early to say whether Kelleher will grow into a viable contender to be Klopp's No 1, or even whether he will supplant Adrian as the short-term backup for Alisson. He has already had some remarkable ups and downs in his career.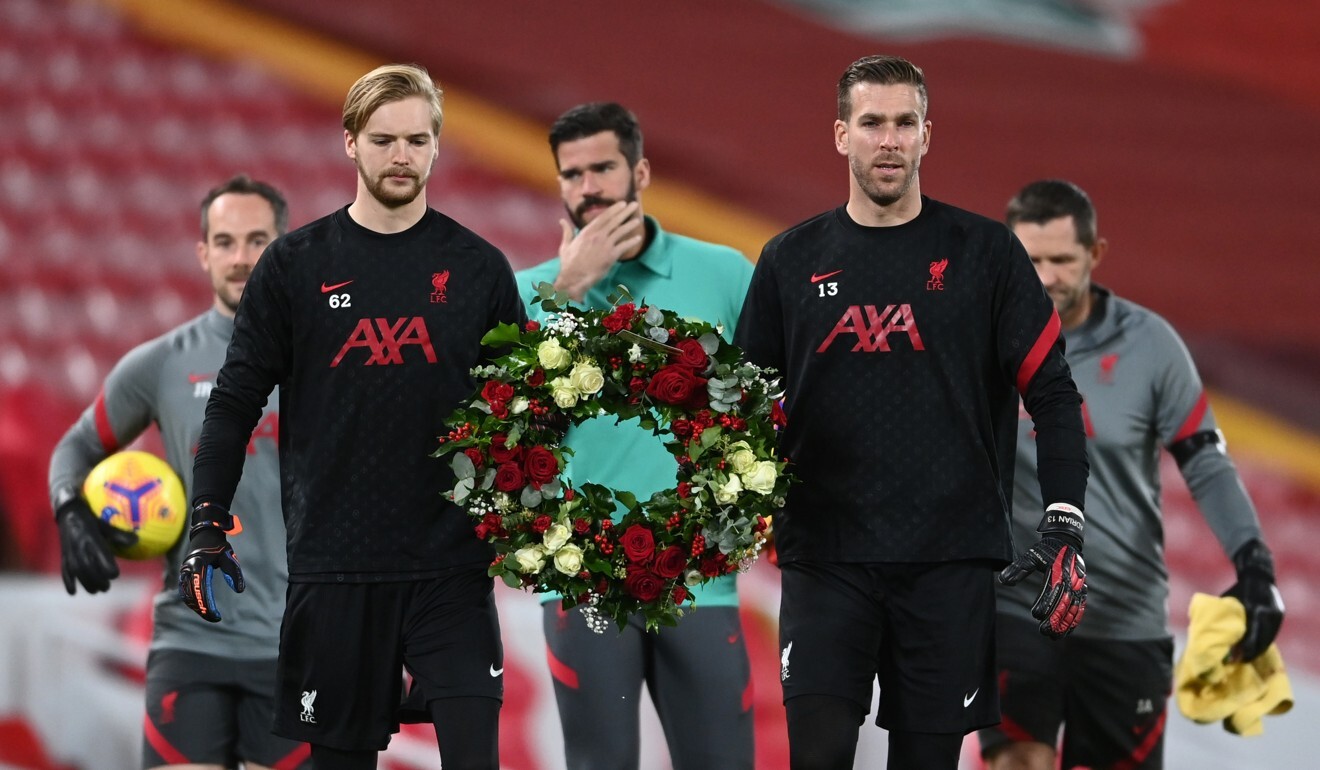 The Irishman earned a Champions League-winning medal after being named on the bench for the 2-0 victory over Tottenham Hotspur in Madrid last year. A less pleasing memory was being on the receiving end of the 5-0 defeat by Aston Villa almost 12 months ago when Liverpool were forced to play a youth side in the Carabao Cup because the first team were in Qatar for the World Club Championship. He will benefit from the experience.
Kelleher has all the tools and now the opportunity. If he lives up to his potential, Klopp will rest easier.