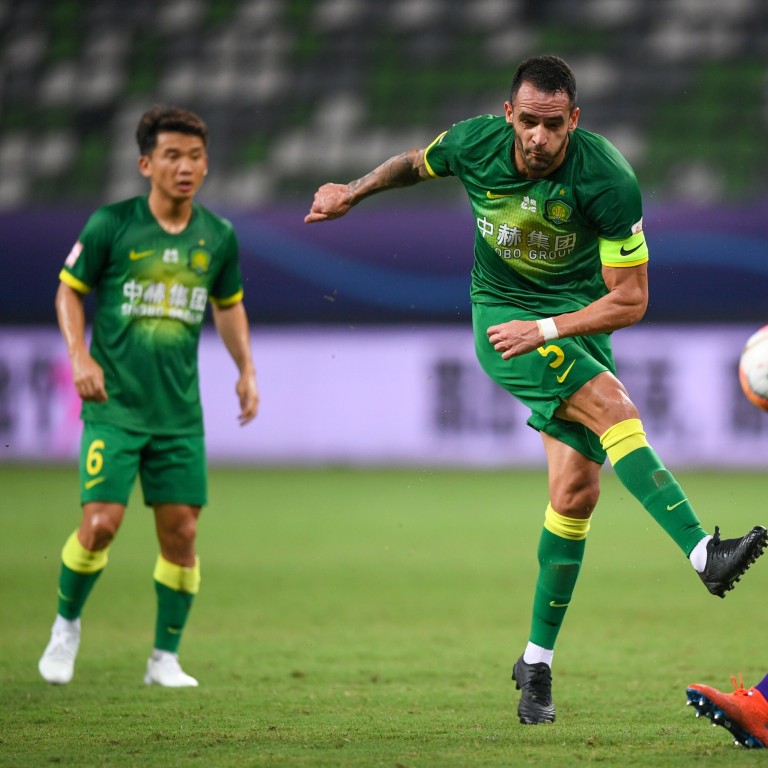 Chinese Super League's Tianjin Tigers at risk as Teda pull financial support: reports
Newly renamed Tigers reportedly looking for new investors ahead of 2021 CSL season
Local government supported rivals Tianjin Quanjian for a season before club folded
Veteran Chinese Super League club Tianjin Tigers are under threat of disappearing unless they can secure new investment, according to reports in domestic media.
State-owned Tianjin Teda, the parent company of the newly renamed Tigers, are reported to have stopped funding the team ahead of the new season.
The club were known as Tianjin Teda for 23 years until last month, with new Chinese Football Association rules preventing clubs having corporate sponsors in their names.
It had been speculated that the new rule may see owners pull their funding, with Chinese Super League champions Jiangsu FC, previously Jiangsu Suning, reported in local media as looking for new investors.
Both Jiangsu and Tianjin were among teams reported to still owe players wages from last season, while several parent companies of CSL clubs have reported heavy financial losses.
Mainland outlet Soccer News said that the Tianjin club will need new investors to play the new season, with the club looking to the local government.
"On the first day after the Spring Festival, Tianjin Teda Investment Holding made it known to the company's hierarchy that they will discontinue their relationship with the club, and has sent written notice to the Tianjin Sports Bureau and other relevant government departments," the Soccer News report said.
"As the government department in charge, the Tianjin Sports Bureau's attitude is clear: they will not let the club disband on its own." Several Tigers players had called on the local government for help last month on their social media.
The Tianjin Sports Bureau had saved the city's other club, most recently named Tianjin Tianhai. The local government stepped in after Tianjin Quanjian's parent company were embroiled in a financial scandal. Tianjin Tianhai played the 2019 season before folding ahead of the 2020 season.
The future of the Tigers – who had been in the Chinese top flight since 1999 – is uncertain, as the players have pointed out on social media.
"We haven't gathered for training since the end of the 2020 season, and all the players are very worried that the club of 23 years will disappear," defender Liu Yang wrote online earlier this month.
Most Chinese Super League teams have already returned to preseason training.
If the Tigers do fold it will be a sad end for the storied club. Many fans expressed their dismay at the new name and the rule change behind it, with several turning their backs on the club.
Some of the big name players to have played for Tianjin Teda over the years include Nigeria captain Jon Obi Mikel, while the club has one of the oldest rivalries in Chinese football, the "JingJin" derby against Beijing Guoan.