Explainer

|
Son Heung-min biography: net worth, family, military exemption for Tottenham Hotspur and South Korea stardom
From his father's strict training to becoming one half of Spurs' deadly strike force, Son's trailblazing career broken down
'Sonny' blossomed in Germany, exploded in England and is cementing his place as a South Korean icon
The only Asian footballer to score 50 English Premier League goals, scintillating South Korean forward Son Heung-min's stock is only rising as he glided past the 100-goal mark for Tottenham Hotspur in January.
From his father's meticulously strict coaching methods to swapping school for German football, to escaping military service; to completing mandatory military training mid-last season; to winning the 2020 Fifa Puskas Award by the end of it, here's what you need to know about the player Real Madrid and Barcelona are reportedly trying to lure away from North London.
Son Heung-min was born on 8 July, 1992, in Chuncheon, Gangwon Province to a football-friendly family. He started with FC Seoul's youth team before leaving school for German Bundesliga club Hamburger SV aged 16.
Upon graduating to the senior set-up and scoring 20 goals in 78 games, Son signed for Bayer 04 Leverkusen three years later for a club record fee.
His goals on the pitch and star power back home only kept increasing as he bagged another 29 in 86 and a big-name transfer soon became inevitable. In 2015, Tottenham signed Son for £22 million (HK$171 million) – making him the most expensive Asian footballer in history.
After a relatively sluggish start at Spurs, Son eventually broke into Mauricio Pochettino's starting XI with some crucial performances. The following season, he became the first Asian to win a Premier League player of the month award.
The season after, he overtook countryman Park Ji-sung to become the highest scoring Asian in the Premier League – and the first and only to break 20.
His role in the side was only magnified thereafter, further etching his name in the history books as the first goalscorer in the new Tottenham Hotspur Stadium in 2019 and helping to steer the side to
their first-ever Uefa Champions League finals
. He stands as the highest-scoring Asian in the Uefa Champions League.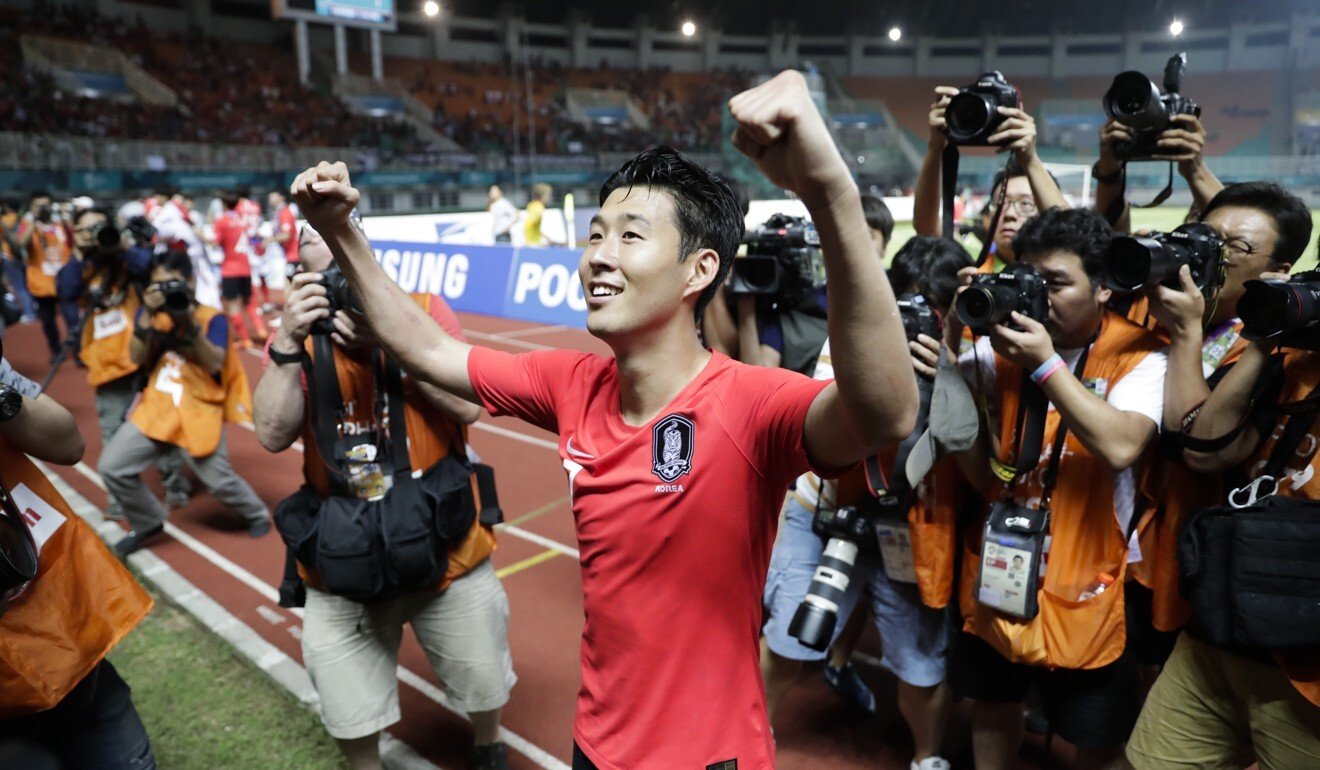 Within a few months, he had scored Spurs' first goal under new manager Jose Mourinho and a shoo-in goal of the season with a solo dribble-and-finish past multiple Burnley players from one end of the field to the other. He scooped the renowned
Fifa Puskas Award for the best goal of the year
.
In between, Son became a talismanic captain for the South Korean national team. He was called up for the 2014 and 2018 Fifa World Cups – putting him as the country's joint-top goalscorer at the quadrennial international – and
won an emotional 2018 Asian Games gold medal
to earn him military exemption.
Son has racked up several iterations of the Korean and Asian player of the year award and is widely regarded as one of the greatest ever from the continent.
Still just 28 – considered the start of a footballer's prime – Son remains one of Europe's most dangerous forwards. His lethal partnership with English striker Harry Kane has already seen the pair break club and league records with their number of goals and assists in a single season.
As of February 2021, he has scored 101 goals and assisted 57 times in 259 Spurs appearances. Mourinho previously likened Son to legendary Brazilian Ronaldo – dubbing him "Sonaldo".
Family
Son's parents, Son Woong-jung and Eun Ja-kil, have long been supporters of their sons' football ventures. His elder brother, Son Heung-yun, had stints in the German lower leagues and now helps their father run the "Son Football Academy" back home.
It is no secret that Son's father – a former pro footballer in South Korea whose career was cut short by injuries – was a major influence in his development and success. Son senior uncompromisingly tailored his children into becoming professional athletes having learned the ropes himself.
Local reports include 10-hour-a-day, seven-day-a-week dribbling and juggling drills as a teen (often with a heavy hand, his father conceded) and the unconventional but deliberate delayed introduction of passing and shooting drills until the true ball-control basics were completely mastered.
The sons were also held back from competitive games until 14 over fears of premature physical and mental fatigue.
In a recent photo of Son and his parents at the virtual post-Puskas Award ceremony, Son's father can be seen with his trademark stone-faced pose next to his beaming wife and son. His "not impressed despite winning a goal of the year award" look went viral, as did fan-made memes labelling the family "Son Heung-min, Dad Heung-min and Mum Heung-min".
Military exemption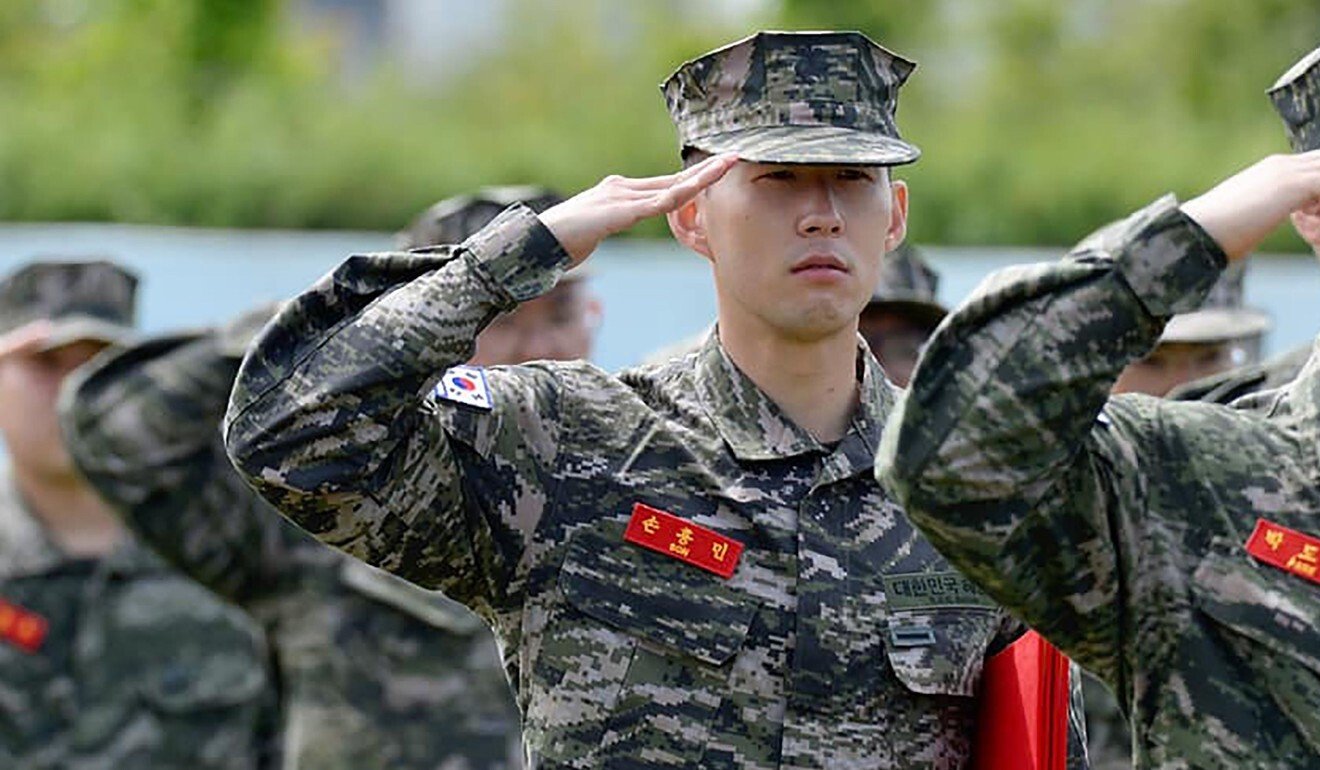 Long-standing South Korean conscription means most males aged over 18 must complete 18 months of mandatory military service by the time they are 28 – rare non-medical exemptions are given to athletes who win Olympic- or Asian Games gold medals or exceptional performers in the arts. The South Korea 2002 World Cup team were famously granted exemption.
Approaching the deadline, Son, having failed to do so in the 2014 Asian Games, had to win a gold medal at the 2018 Games if he wanted to avoid handicapping his football career by nearly two seasons.
He was one of three over-23 members of the squad tasked with winning in Jakarta, Indonesia, and did so by assisting two extra-time goals in the final against rivals Japan. The gold medal-winning team was only required to do a few weeks of basic military training thereafter.
Kane to Son, Son to Kane
Despite a stop-start last season and makeshift current season, Spurs have managed a better-than-expected half to the Premier League 2020/21 campaign. Mourinho's men find themselves in contention for the title and has his flourishing attacking partnership to thank.
The pair equalled the all-time English record for goal combinations between a strike partnership also held by Blackburn Rovers icons Alan Shearer and Chris Sutton in the 1995/95 season. Both Son and Kane are on double figures in goals and assists this season.
"With Harry [Kane] and me, there's no jealousy. We want to improve. We want to help the team. I think that's the most important thing. Harry is doing an amazing, amazing job," Son told BT Sport.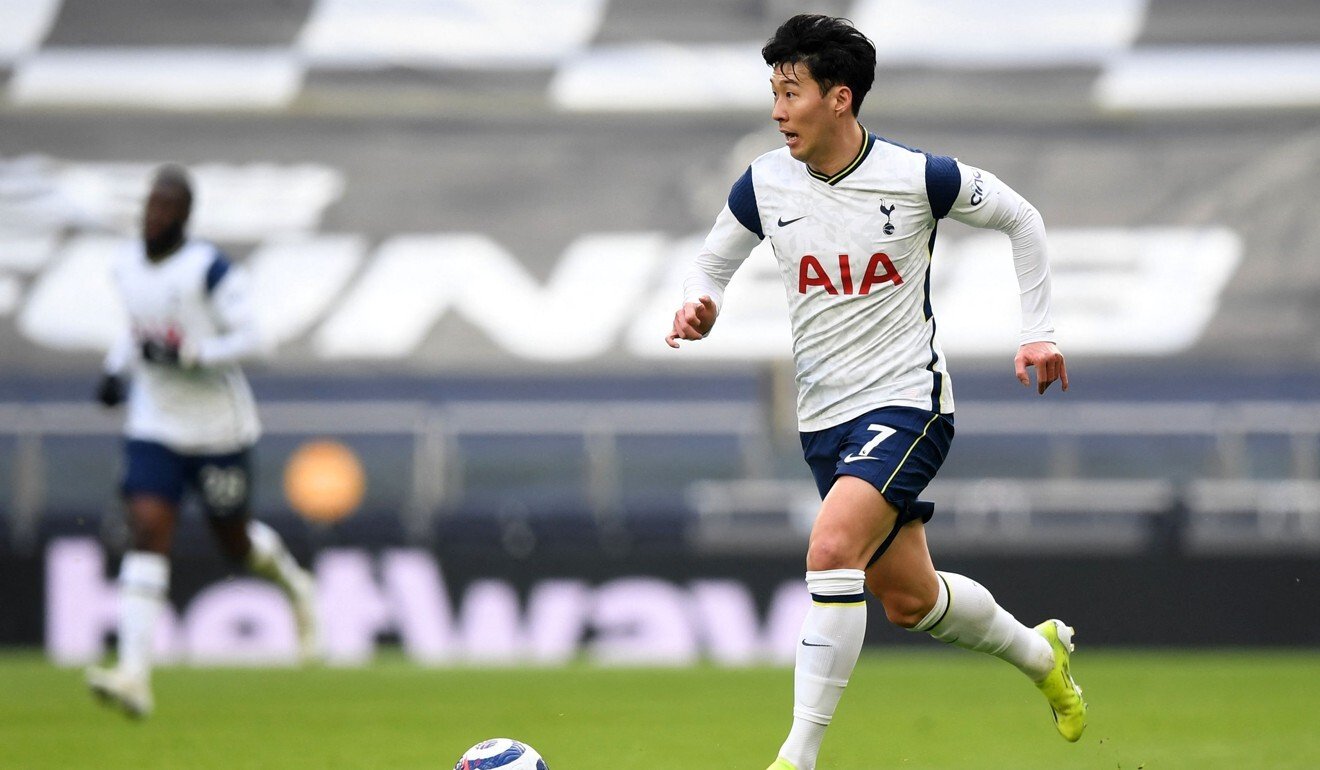 Wealth
Son follows the likes of Cha Bum-kun and Park Ji-sung in transcending sport for the South Koreans, arguably surpassing their monumental achievements with every game. He is national treasure status and the numbers absolutely back it up.
In Forbes Korea's Power Celebrity Index for the nation's most popular and influential individuals, Son was the only athlete. He has several endorsements ranging from Gillette shavers to Binggrae ice creams, valued at US$16.2 million (HK$125 million). The ability to speak proficient Korean, English and German certainly helps.
Last year, the South Korean government concluded that his financial effect is
worth a whopping 2 trillion won
(HK$13.8 billion)to the country. It puts him in a tier shared by international K-pop sensations BTS. Yonhap News also outlined the hundreds of millions in "intangible value" Son offers to general public emotion and youth motivation.