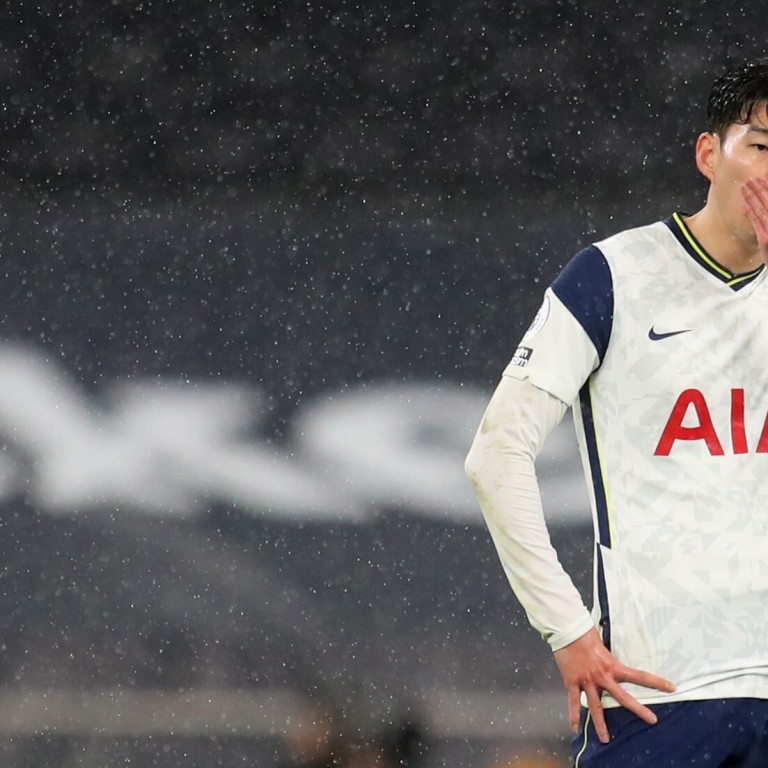 Fan fury as Son Heung-min named in PFA Team of the Year but left out of tweet
Fans rage online after PFA miss South Korea superstar out of congratulatory post for historic English Premier League nod
First time Spurs striker has been voted in by his fellow professionals, makes history as first Asian to be named to EPL select
Football fans showed their fury as Tottenham Hotspur's star forward
Son Heung-min
was named to the Professional Footballers' Association
English Premier League
Team of the Year for the first time in his career but was left out of the congratulatory tweet.
South Korea skipper Son, who scored 17 goals and provided 10 assists, also becomes the first Asian footballer to be named to the EPL Team of the Year. He was the only player of this year's 11 to be overlooked on the tweet from the PFA's Twitter account.
"The PFA Premier League Team of the Year is…," the tweet began before listing just 10 players of the 11 who were chosen by their fellow professionals.
His fellow Team of the Year selections Ederson, Joao Cancelo, John Stones, Ruben Dias, Luke Shaw, Kevin De Bruyne, Ilkay Gundogan, Bruno Fernandes, Harry Kane and Mohamed Salah were all included.
"Let's hear it for the winners!" the post ended, also tagging the clubs who provided the players – Manchester City, Manchester United, Liverpool and Spurs.
While Son does not have an official Twitter account, nor do Manchester City pair John Stones and Joao Cancelo but both were included in the list.
Son fans were quick to point out the error and question why the tweet was not deleted and reposted to include Son.
"Almost two hours now. Are you SERIOUSLY not going to delete this and post again?? Or even apologise?? " wrote the Thailand Spurs Official Supporters Club, with many other users echoing their sentiment.
Elsewhere, Spurs congratulated Son and strike partner Harry Kane on Twitter.
Son missed out on the six-man shortlist for the PFA Player of the Year award, which will be announced on Sunday. Manchester City's Phil Foden – who missed out on the Team of the Season – made the list along with De Bruyne, Gundogan, Dias, Fernandes and Kane.
However, there was another individual accolade for Son this week as he was named in Brazilian legend Pele's Fifa Ultimate Team on the Fifa 21 video game.
Son has been shoehorned in as a wingback in the team where he joins Manuel Neuer, Sergio Ramos, Thiago Silva, Carlos Alberto, Neymar, Diego Maradona, Salah, Cristiano Ronaldo, Lionel Messi and Kylian Mbappe.
The 28-year-old is currently on international duty with South Korea as they complete their Fifa Qatar 2022 World Cup qualifiers.
Son, who is reported to be considering a new contract offer from Spurs, told domestic media that he is concentrating on the qualifying campaign rather than future of strike partner Kane who has asked to leave the club.
Last season was his most prolific in North London since arriving in England from Bayer Leverkusen in 2015.