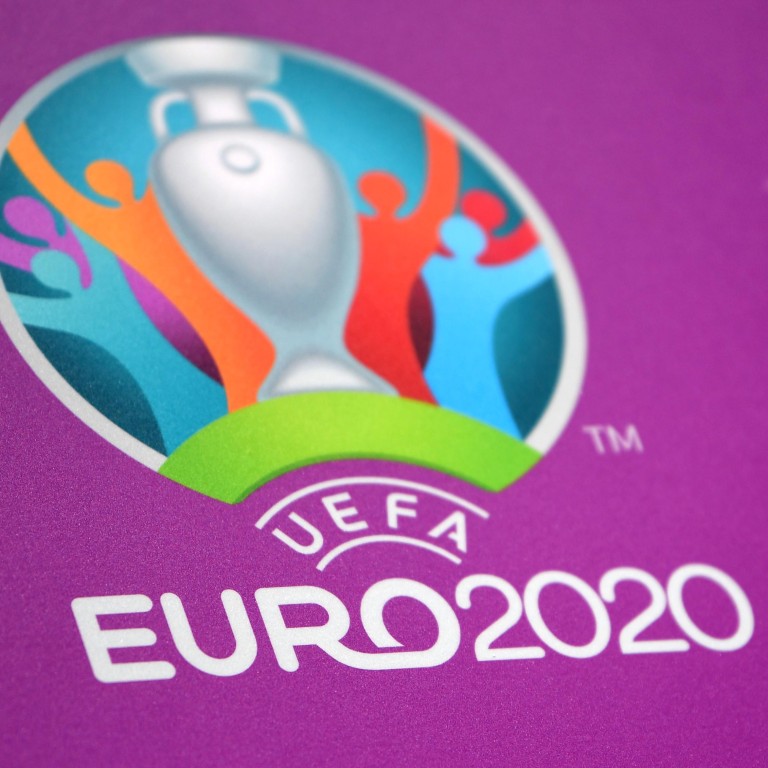 China firms aiming to win big at Euro 2020 – just like Fifa World Cup sponsorships
Hisense, Alipay and Vivo are among the 10 major sponsors of the Uefa European Championships that kick off on Friday
TikTok and Douyin are also part of the tournament, which runs until July 11 across the continent, as Chinese companies look to grow
They are called the Uefa European Football Championships by name but when Euro 2020 kicks off on Friday night in Rome there will be plenty of interest from outside the continent.
Interestingly for a tournament where the kick-off times fast become unwatchable for those on Beijing time – only the first two rounds of group stage fixtures start before midnight in China –there is a strong presence of Chinese sponsors.
This is not unusual. Chinese interest in major football tournaments tends to be off the pitch with the country's companies leading the way at the Fifa World Cup in a way that their footballers can still only dream of.
These Euros, played across the continent for the first time despite a global pandemic, follow the same pattern as three of Uefa's 10 biggest sponsors for their national team tournament are Chinese.
A reported 56 million Chinese were said to watch the last Euros final in 2016 – more than any country in Europe – while CSM Media Research said the tournament had a collective television audience of 424 million in the mainland.
But there is more to these sponsorship deals than becoming bigger back home.
State-owned Hisense was the first to sign on for the Euros. It was a major sponsor of Euro 2016 – and the 2018 Fifa World Cup in Russia – and the deal included Euro 2020. The electronics manufacturer has been making a play for global markets. The Euros is part of that.
Alipay followed as the second sponsor from China, signing on in November 2018. That was an eight-year deal and was the first big move into Europe from the Alibaba-owned payment company. The deal will also include Uefa Euro 2024.
The company is the Euro 2020 official global payment partner, as it looks to increase its services into Europe with a sponsorship deal that has been reported to be worth €200m (£176m).
Chinese mobile phone giant Vivo was the third sponsor to join the team, doing so last October after Euro 2020 had already become Euro 2021. Vivo agreed a two-tournament deal, adding the Euros to the Fifa World Cup in their portfolio.
ByteDance-owned short-video sharing platform TikTok was announced as a global sponsor in February, while Douyin, the Chinese version of TikTok, jumped on board this March, also becoming an official sponsor.
AntChain, the blockchain arm of Ant Group, has since announced a five-year global partnership with Uefa. AntChain is now the official global blockchain partner of Euro 2020.
Uefa's official financial report concluded that Euro 2016 earned €480 million (US$570 million) from commercial rights.
Even with the impact of Covid-19, Chinese sponsors have signed up more than ever before and Uefa's post tournament financials will make for interesting reading.
Success for the companies themselves is harder to gauge as reports of confusion over Chinese brands at Russia 2018 suggested, but there is no doubt about their visibility as the world watches on for the next month and China can emerge as winners, in their own way.
Alibaba also owns the South China Morning Post.