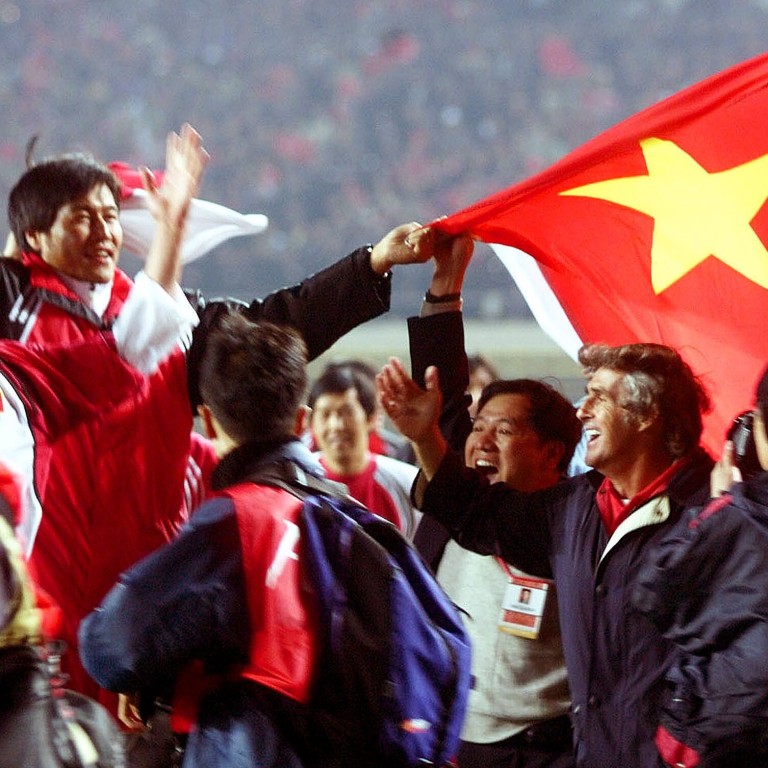 China marks 20 years since reaching its only Fifa World Cup with long wait for return set to go on
China have qualified for Fifa showpiece once in 11 attempts as Qatar 2022 campaign looks on the brink on failure
Despite high-profile support of sport, country has not gone close since Japan and South Korea co-hosted in 2002
On October 7, 2001, China's 44-year wait for a ticket to the Fifa World Cup finals ended with a narrow 1-0 win over Oman in the second round of the Asian Football Confederation qualifiers.
Tianjin Teda midfielder Yu Genwei's 36th minute goal ensured that China were on the plane to the Japan and South Korea World Cup, ending a barren run since the country had first tried to qualify back in 1957.
Entering the qualifiers for the 2002 Fifa World Cup, jointly hosted by Japan and South Korea, the co-hosts took up two of Asia's four and a half qualifying spots – leaving an opportunity for China to qualify.
China showed that they meant business winning six of six in the group stage – beating Indonesia, Maldives and Cambodia twice – before moving on to the next round.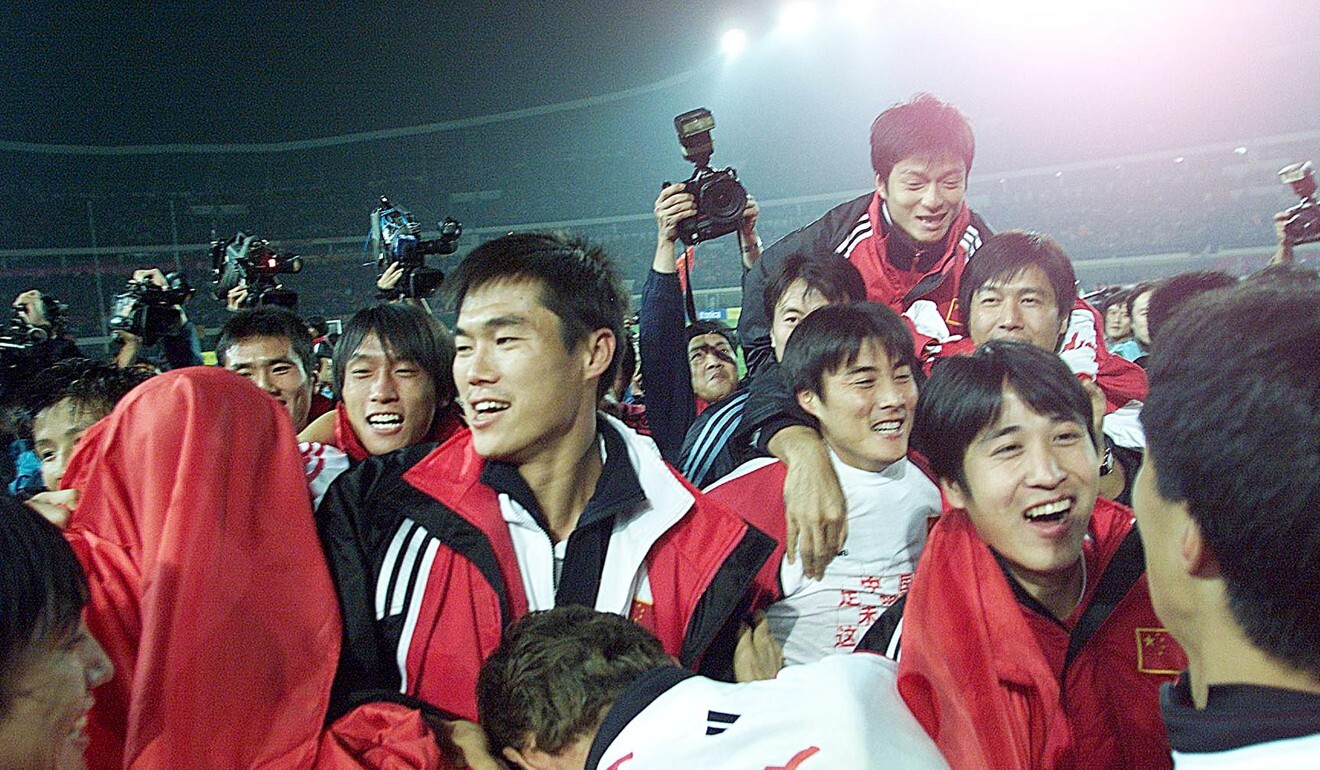 In the second round, China would eventually top group B with 19 points – ahead of UAE on 11 – and it was on October 7, 2001 they made it mathematically impossible for anyone to catch them, securing a first World Cup finals berth.
Oman were winless in their group, while China were unbeaten in five games, and it went to form despite the hosts missing their top scorer, Qi Hong, who was suspended after being booked against UAE days beforehand.
The Chinese men's national football team made history beating bottom side Oman at Wulihe Stadium in Shenyang, Liaoning province, in front of 50,000 fans.
In taking China to their first World Cup coach
Bora Milutinovic
became the first coach to take five different nations to the Finals – Mexico (1986), Costa Rica (1990), USA (1994) and Nigeria (1998).
It was a reason to party.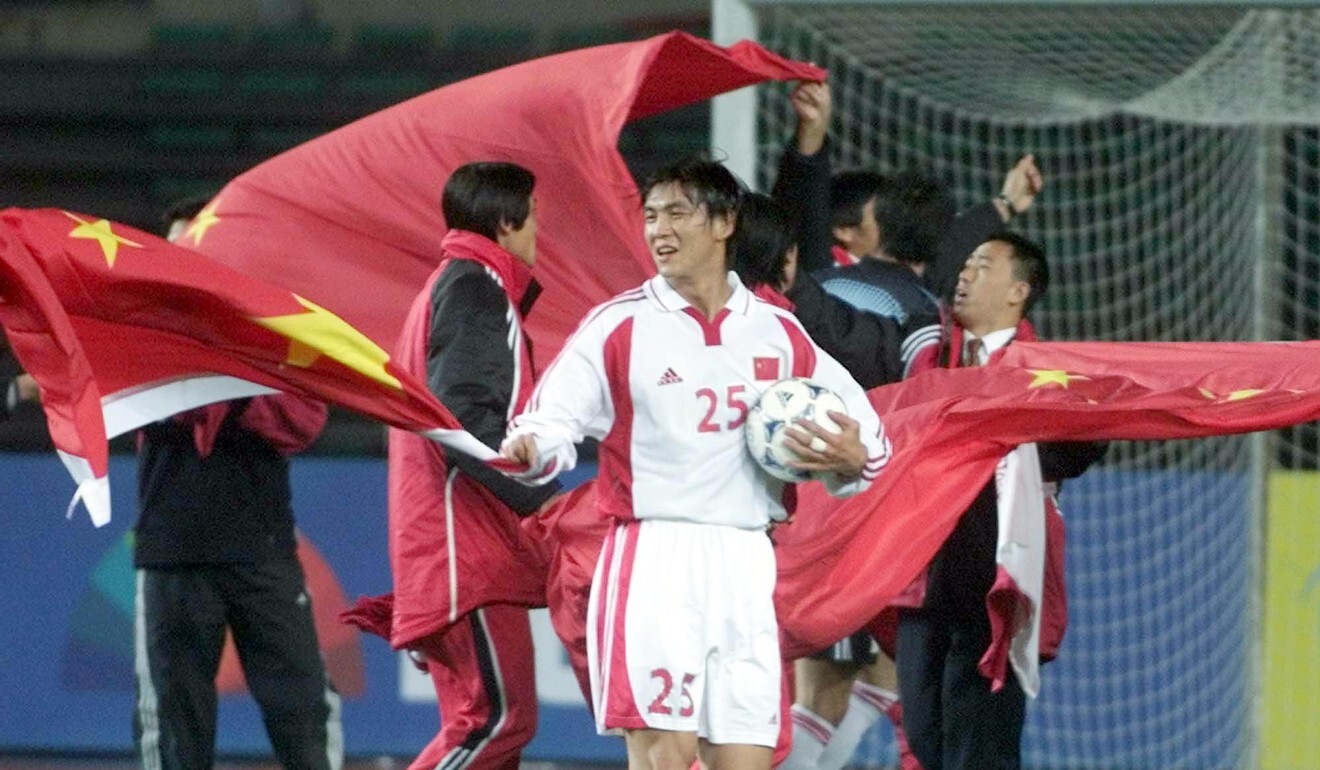 "China is planning an all-night Olympic-size party to celebrate an expected soccer victory over Oman on Sunday that would enable it to qualify for the World Cup for the first time," the South China Morning Post reported in the days before the game.
Beijing Youth Daily said: "In the event of a victory, China Central and Liaoning television stations, which plan to broadcast the match live, were planning an hour-long extravaganza in the stadium as grand as that which followed Beijing's successful bid for the 2008 Olympics."
They also reported that Liaoning governor Bo Xilai visited the squad before the game to tell them of the celebrations, which Milutinovic told them to put out of their minds and focus on the task at hand.
Confidence was high for their first appearance at the World Cup, with the Post's end-of-year review saying: "China were drawn to play Brazil, Turkey and Costa Rica in the first round, which means the team have a reasonable chance of qualifying for the tournament's second stage."
We know now that did not happen. Bora Milutinovic's side left with no points, having scored no goals.
"Our capability was at that level, it was no one's fault," China's top scorer Hao Haidong said in 2014. "But it was no accident either that we made it to the World Cup Finals," he said.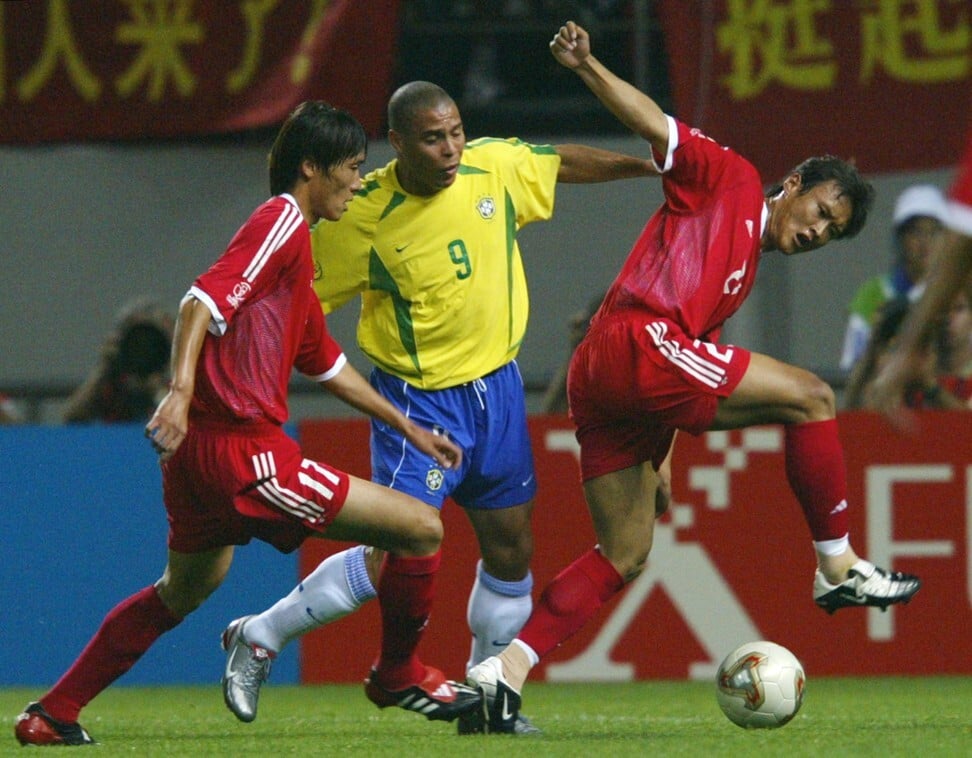 China defender Li Weifeng explained it in terms of a lack of exposure.
"It was related to our narrow vision back then. We didn't have much access to the various football styles used around the world," Li said.
"But we really need to thank Bora Milutinovic, the only one of us who had previous World Cup experience. He led [the team] in surpassing many barriers, but it was not enough."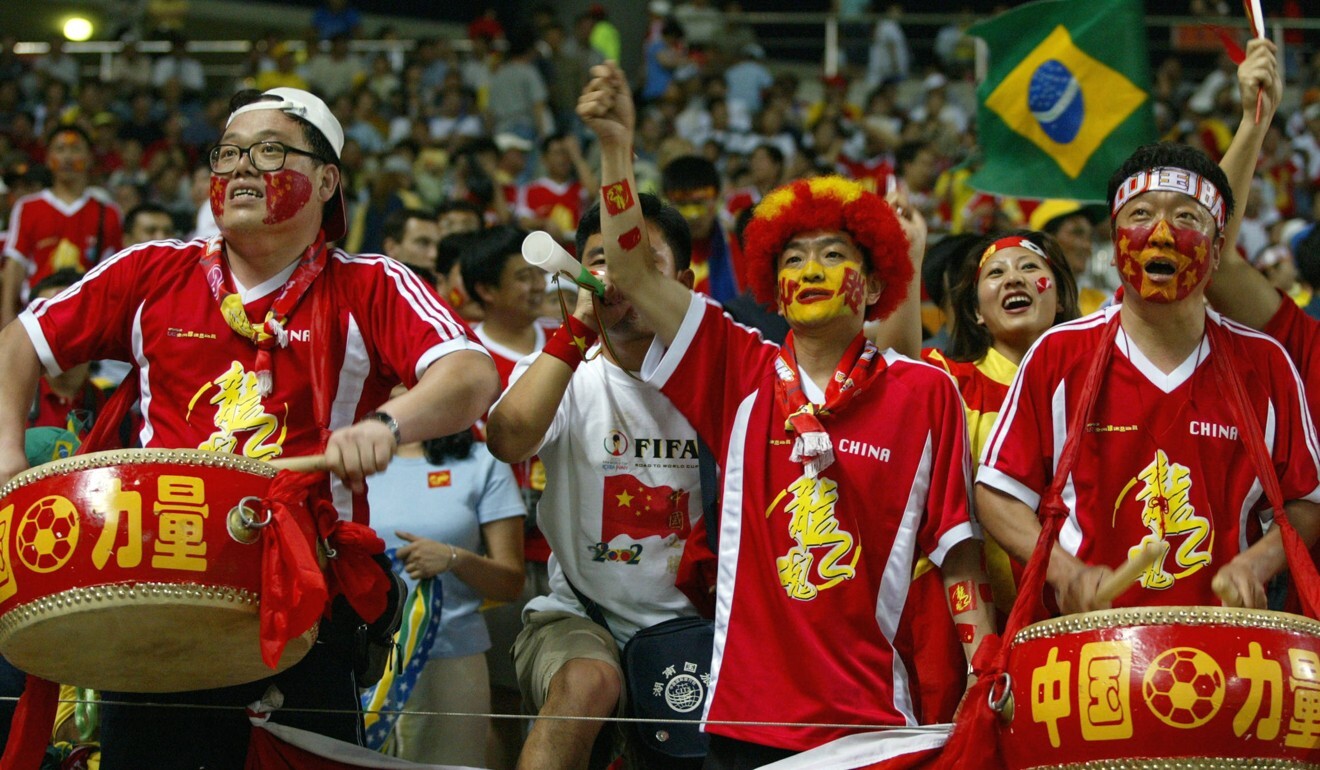 Jin Zhiyang, a member of the 2002 coaching staff, saw the whole experience as a positive. "It was the first time we had a taste of it. So everything [we experienced] was an accomplishment, including the defeats. Even though we failed to earn a single point, or a goal, that first-hand experience will be remembered forever."
Qualifying for and hosting a World Cup were among Xi Jinping's "Three Wishes" for football back when he was president-in-waiting in 2011. He is still waiting.
Xi has driven policy and investment in Chinese football that has little to show for it, with targets missed on the 2020 action plan and no guarantee of going to Qatar.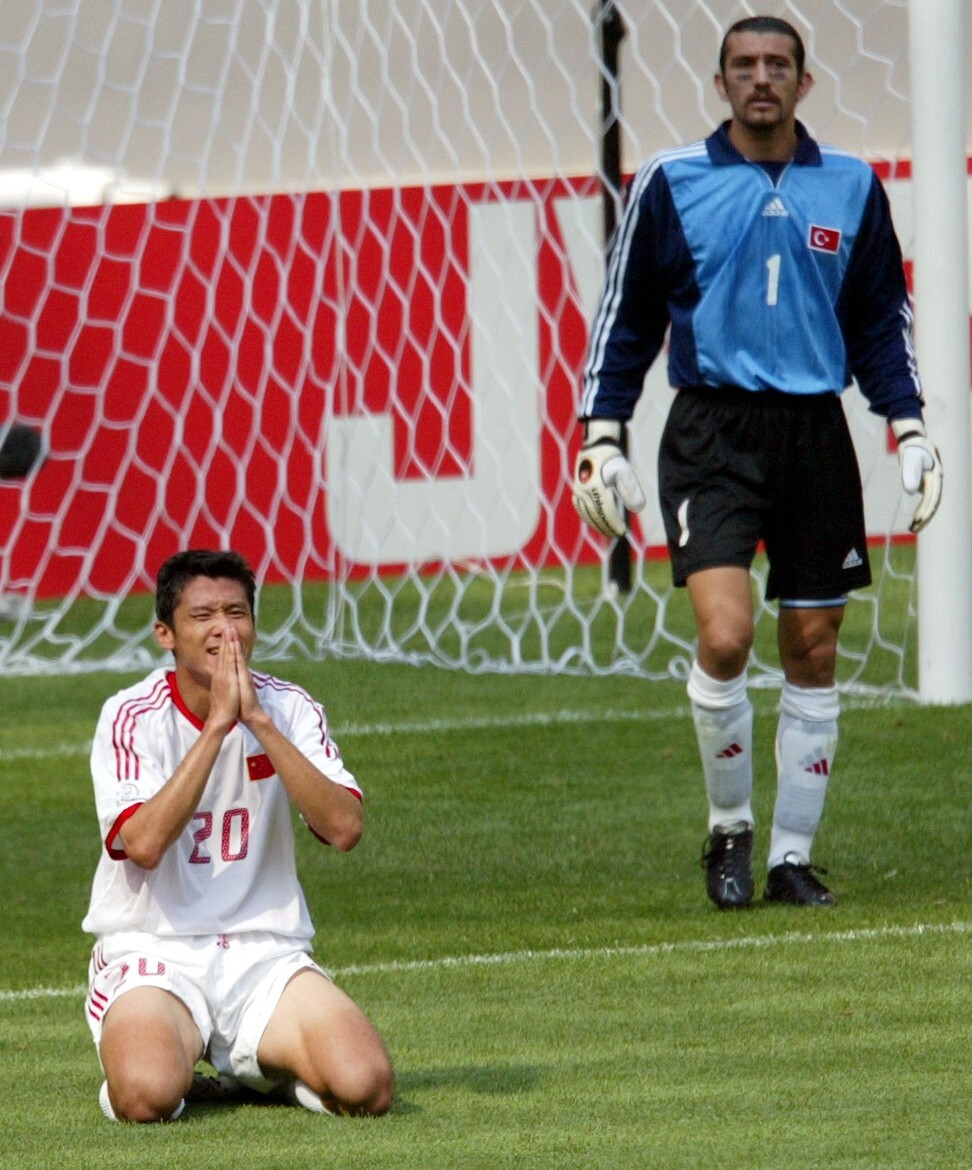 This year coach Li Tie – a member of the team that qualified for the 2002 finals – hopes to get China to a second World Cup but hopes are slim despite making it to the third and final stage of Asian qualifiers.
Li Tie guided China through the second round after taking over from Marcello Lippi. In the end China finished second behind Syria in group A – progressing ahead of Philippines, Maldives and Guam – and qualified as the best-runners up for the third and final round.
That papered over the cracks of a 0-0 draw with the Philippines in October 2019 – a first draw with the Southeast Asian side since 1915 and the first time they had not beaten them in 17 matches since 1919 – alongside the usual complaints over the results of the national team.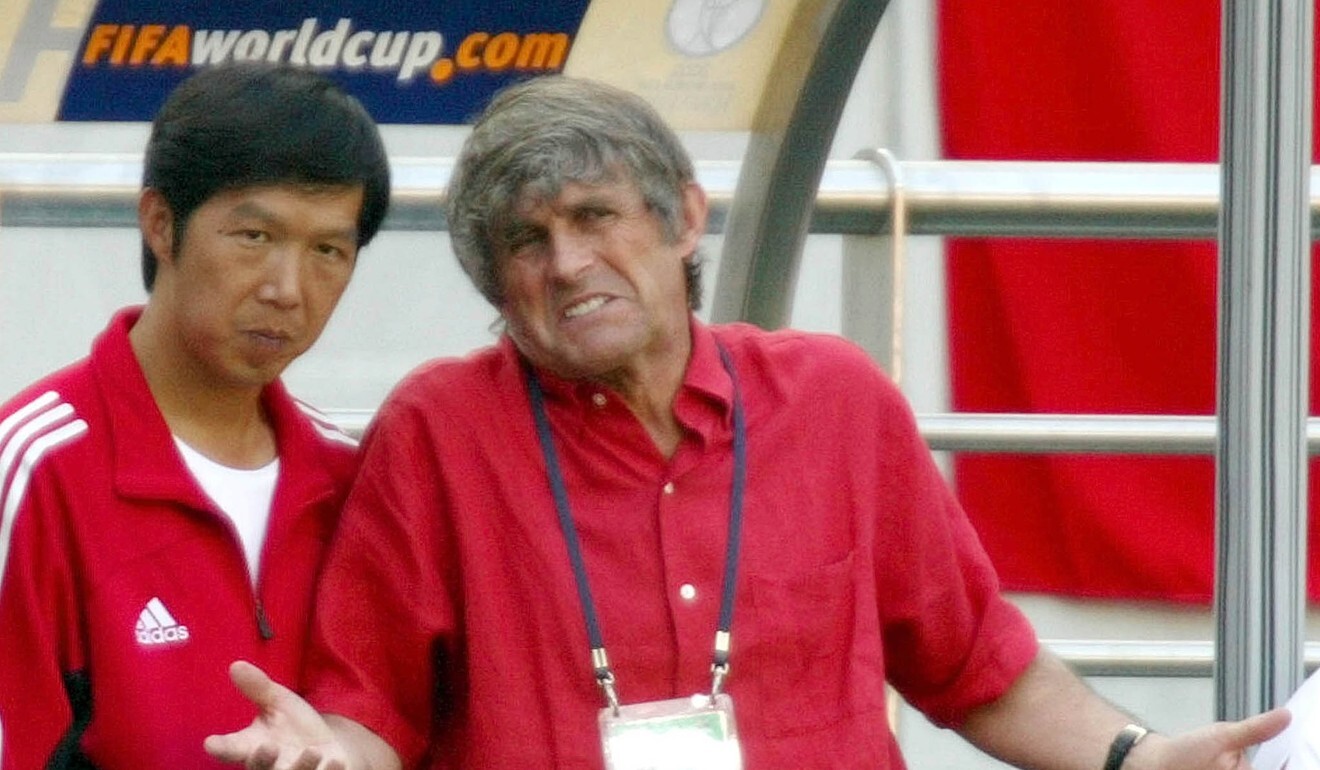 Despite a high profile recruitment campaign, which has seen several players naturalised to play for the national team, they are already on the brink.
China have lost their two matches so far, to Australia and Japan, and they now face Vietnam in UAE on October 8 and Saudi Arabia on October 13, with anything less than two wins almost certainly ending hopes of a place at Qatar 2022.
There has been little reason for Chinese football to party over the last 20 years as they have never been close to a World Cup return since. There is little indication that will change this year.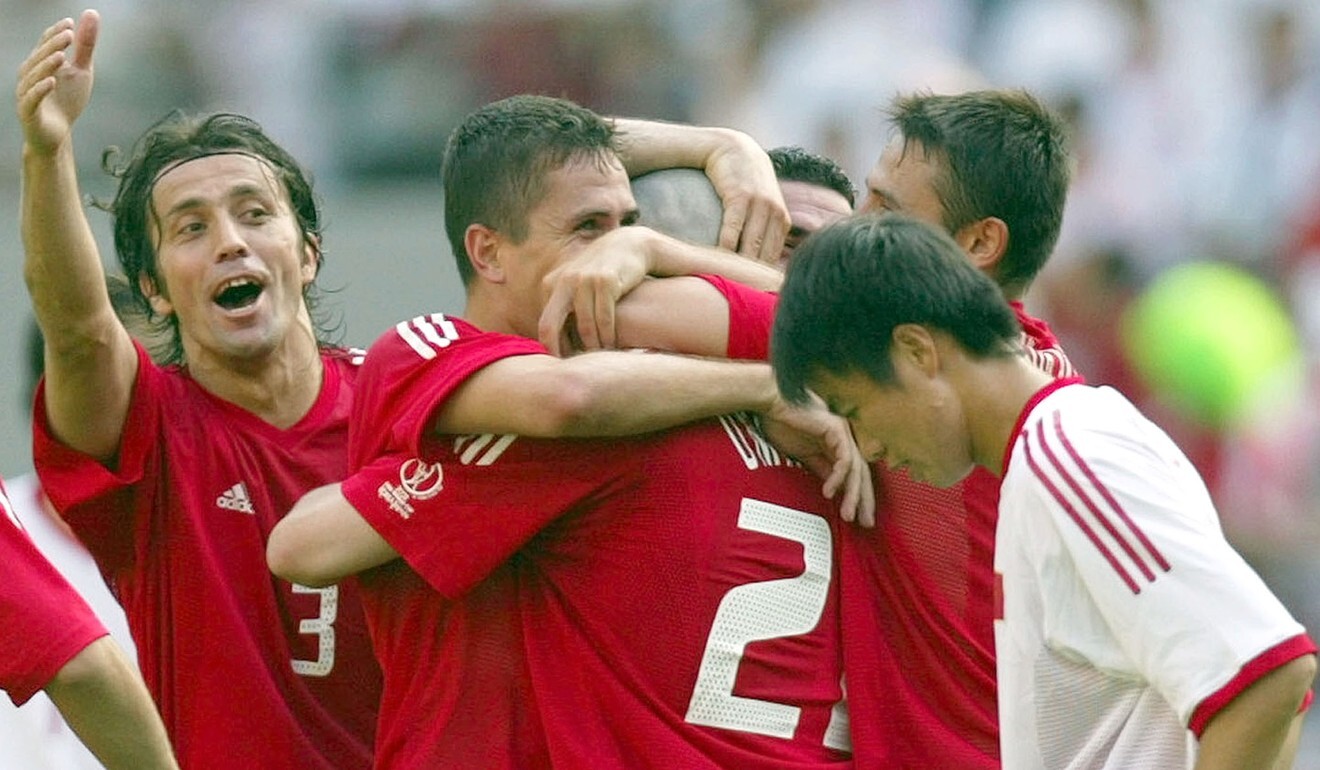 A history of China's attempts to qualify for the Fifa World Cup Finals
Sweden 1958
China first tried to qualify for the World Cup in 1957, aiming for the 1958 World Cup finals in Sweden.
There was only one place for Asia and Africa and China lost out to Indonesia in their two-team group. The Indonesians had better goal average over their two home and away group game and the goalless play-off.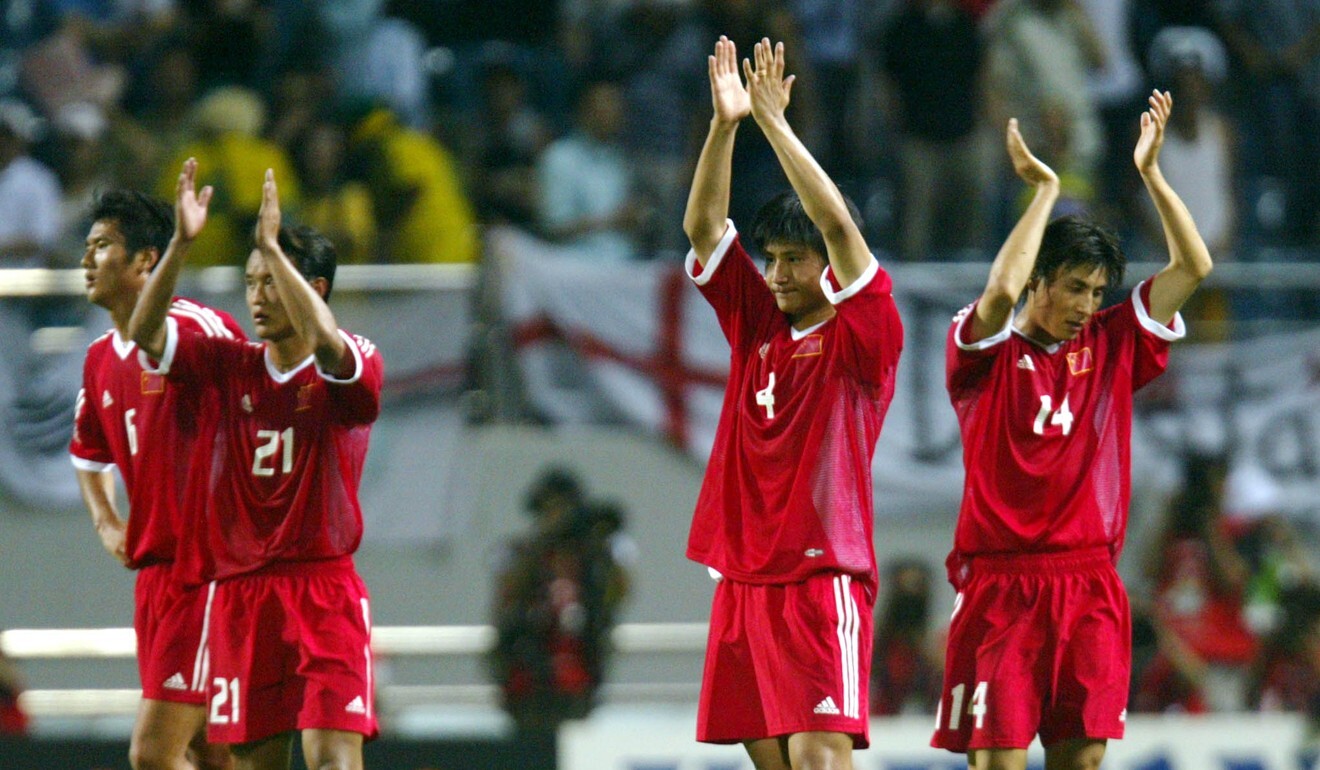 Spain 1982
There was a 24-year break before China returned to the international fold, with the hope of qualifying for the 1982 World Cup finals in Spain, by which time there were two spots for Asian and Oceanian teams.
China and Japan came through the three-team group stage at the expense of Macau. China then beat Hong Kong in the group 4 semi-final, winning on penalties at Government Stadium in Hong Kong, before beating North Korea 4-2 in the group 4 final, also in Hong Kong.
The Chinese missed out on the finals after finishing level second with New Zealand behind Kuwait in the final group stage. China, who had only recently returned to the international fold, played their two games against Saudi Arabia in Malaysia as the countries did not recognise one another.
New Zealand won the play-off to decide the second qualification place, triumphing 2-1 in a one-off match in Singapore.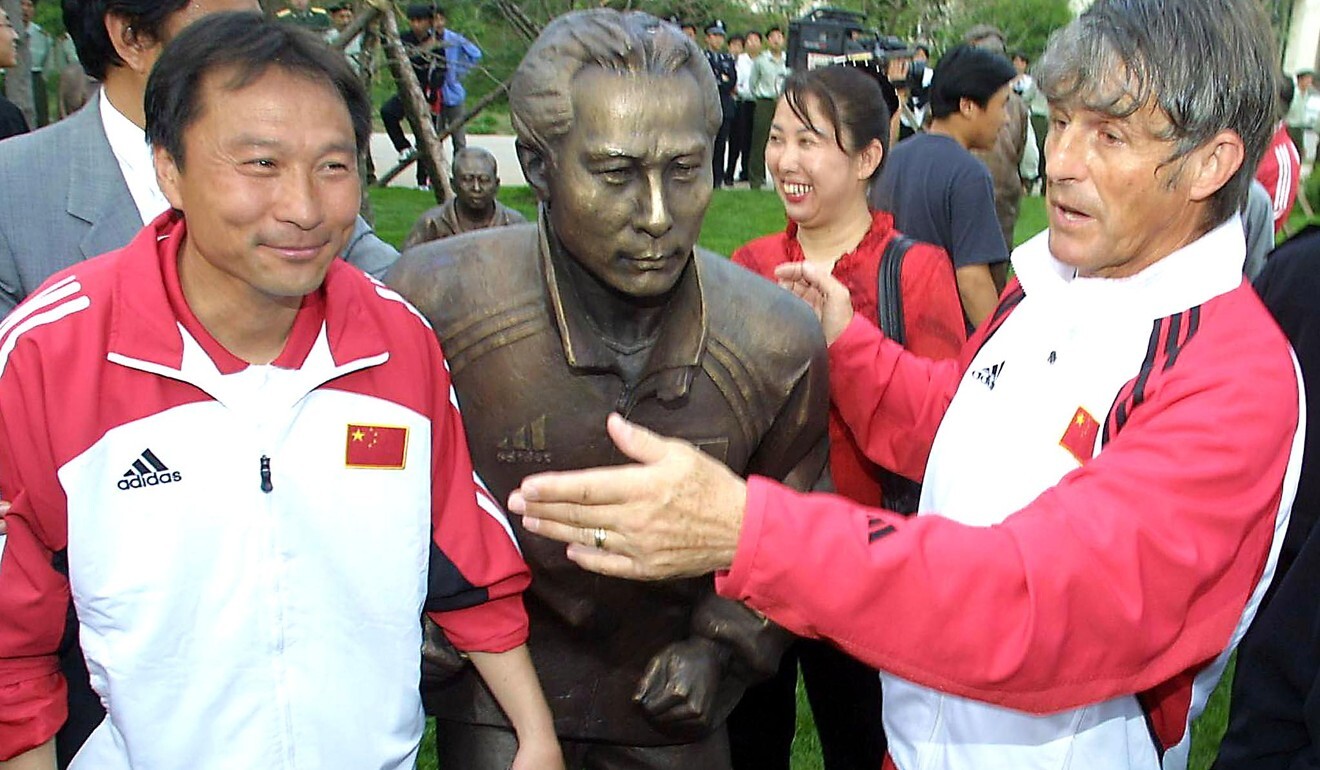 Mexico 1986
For the 1986 World Cup in Mexico, Asia had two places but a much fancied China never made it out of group 4A – famously having their noses bloodied by "little brother" Hong Kong in a qualifying match at the Workers' Stadium in 1985 that saw Hong Kong top the group.
Italy 1990
Italia '90 saw an increase to three spots for AFC teams but China missed out again. They topped group 5 from Iran on goal difference but finished fourth in the final round behind Qatar, UAE and South Korea.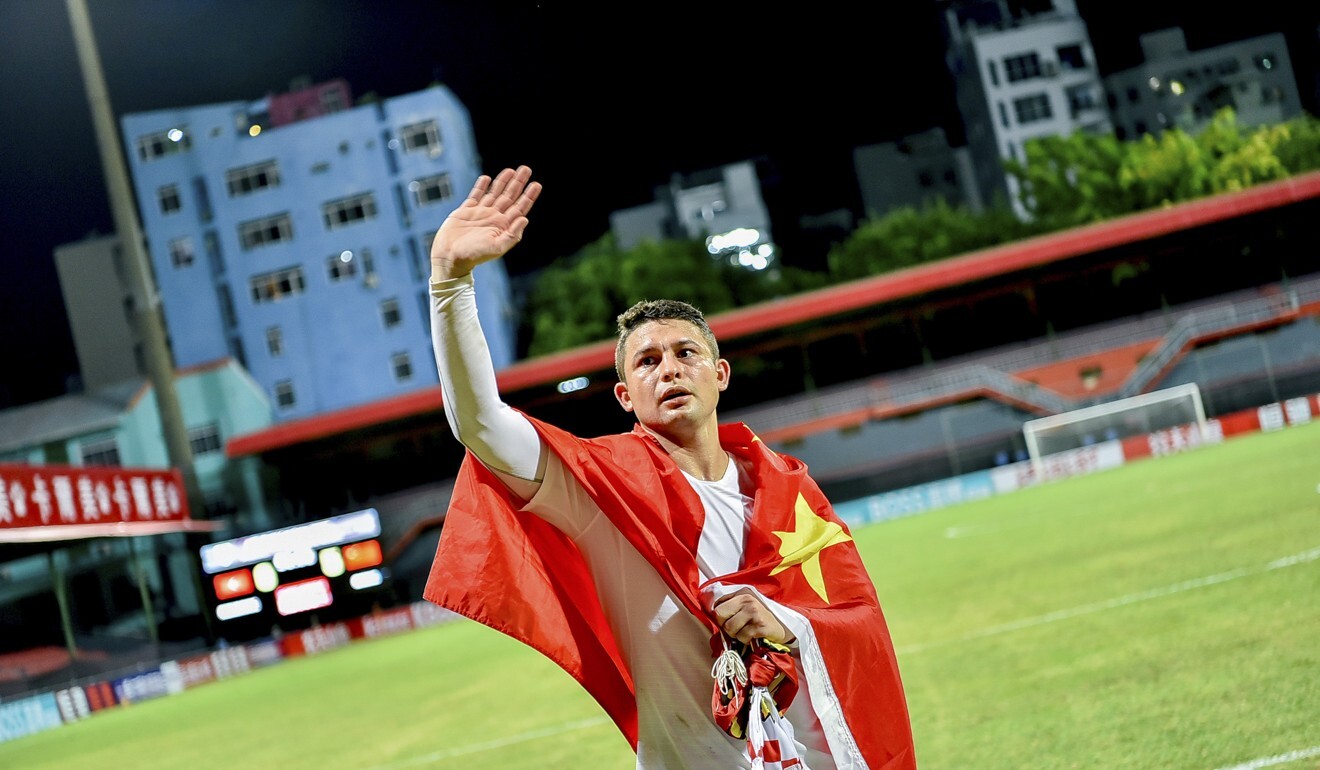 USA 1994
The 1994 World Cup in the USA was another failure as China finished second to Iraq in group A by one point.
France 1998
Qualification for France 1998 was a similar story. China topped group 8 with 16 points from 18 against Tajikistan, Turkmenistan and Vietnam, but they then finished third behind Saudi Arabia, who went to France, and Iran, who qualified for the play-off, in group A of the final round.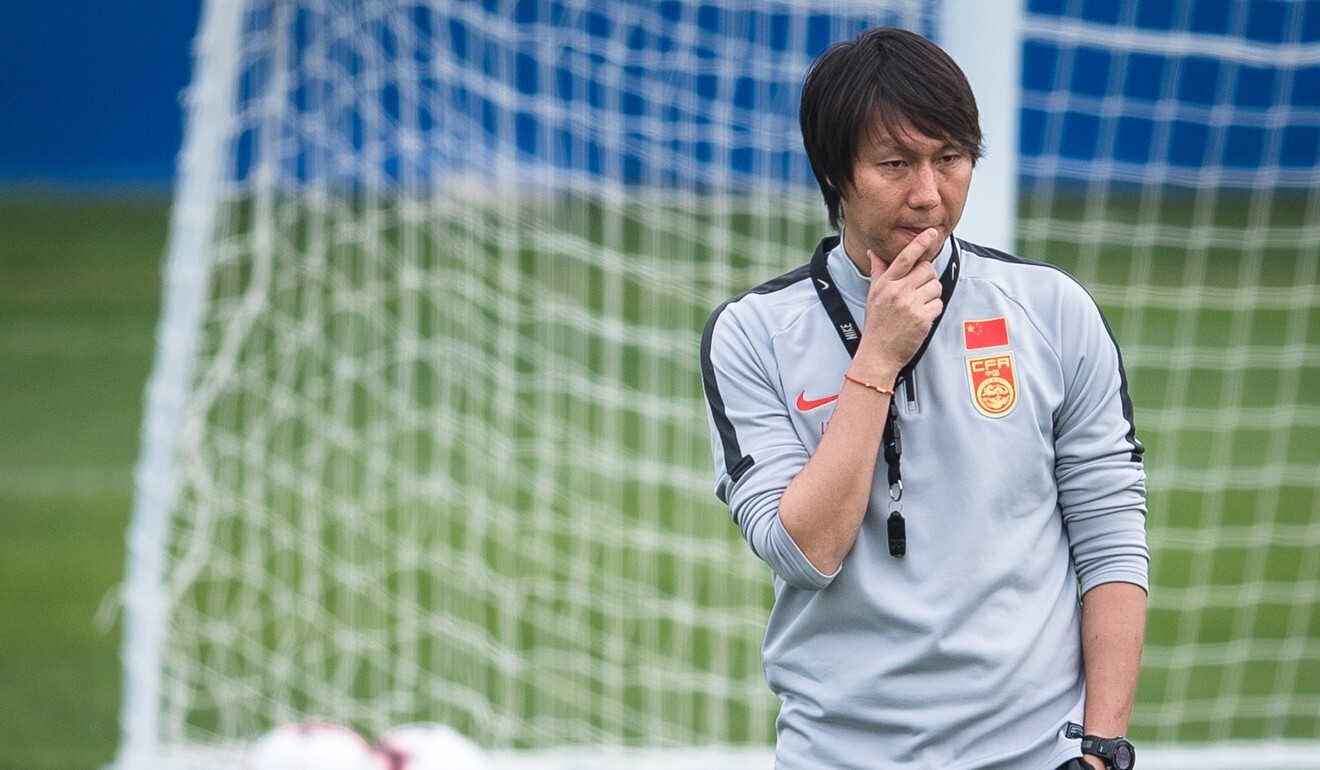 Germany 2006
China finished second to Kuwait in the second round's group 4. The teams were identical on points (15), head to head (both having beaten the other 1-0) and goal difference (+13) – but the Kuwaitis went through having scored one more goal than China.
South Africa 2010
China were entered into the third round and drawn with new AFC entrants Australia, Qatar and Iraq in group one. They finished bottom of the group on six points, with one win – away to Australia in the final group game – and three draws.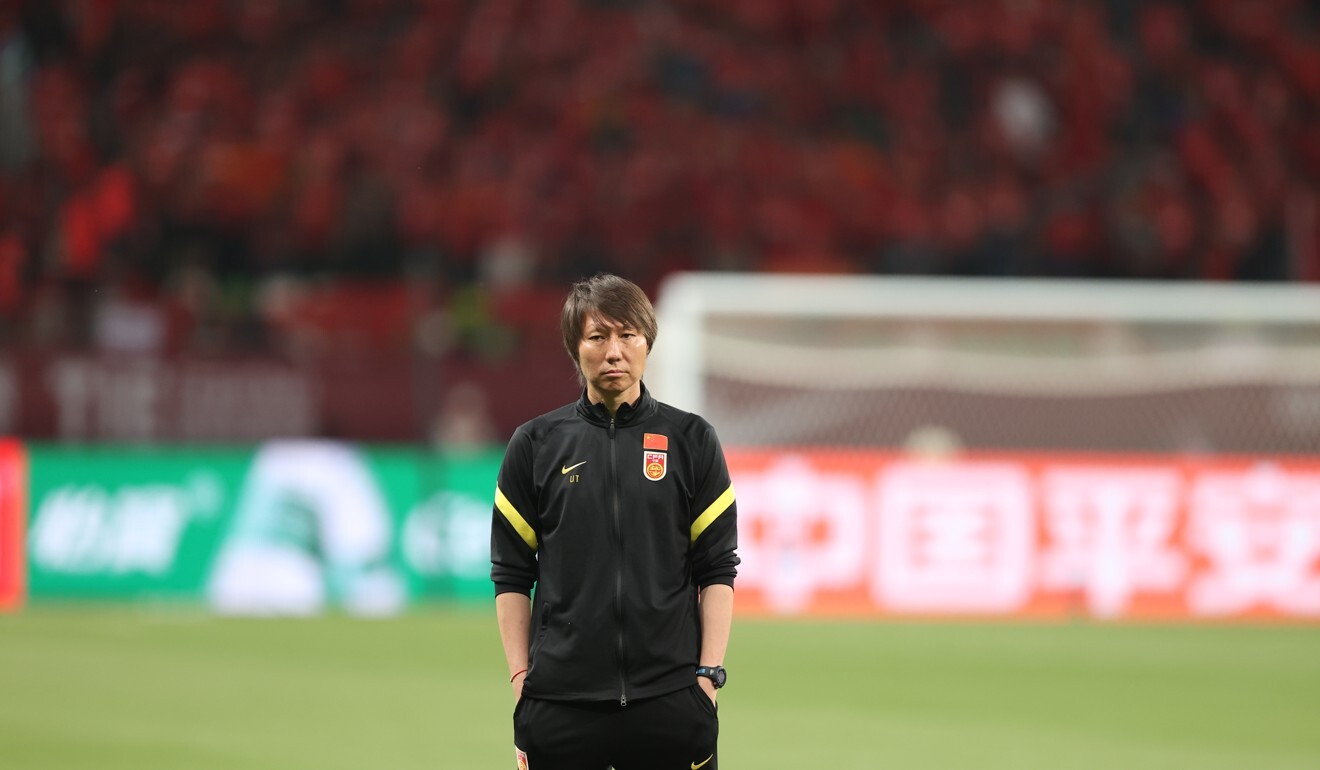 Brazil 2014
In the second round, China beat Laos 13-3 over two legs to move on to third stage. They were drawn with Iraq, Jordan and Singapore with China finishing third above pointless Singapore.
Russia 2018
China were drawn in group C of the second round alongside Qatar, Hong Kong, Maldives and Bhutan. They finished second to Qatar to progress to the third round of qualifying.
The Road to Russia would end there with China finishing above only Qatar in the six-team group stage.
Uzbekistan, Iraq, South Korea and Iran all finished above China with Iran and South Korea earning spots at the World Cup and Iraq reaching the play-offs.