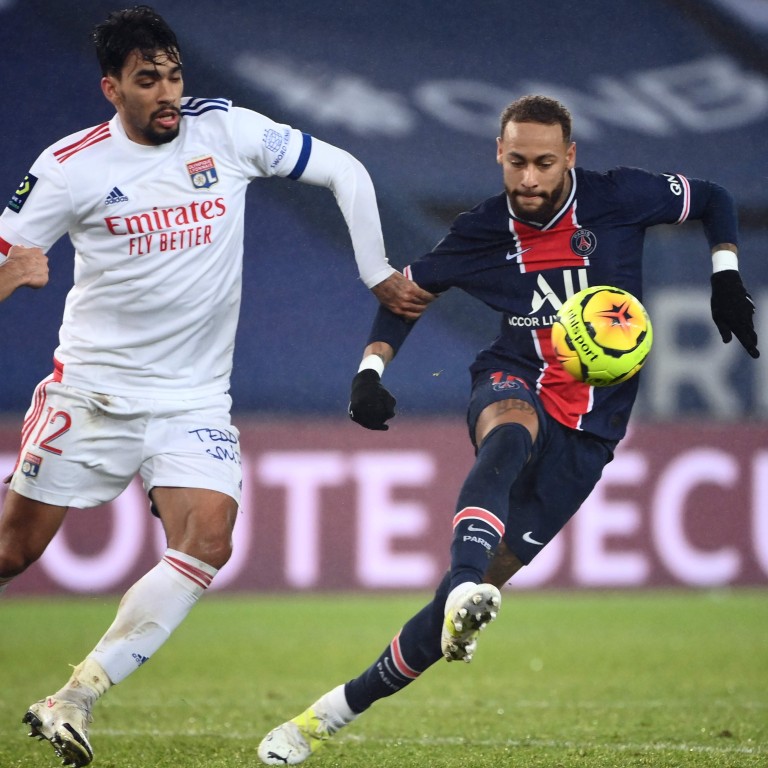 Lyon and Monaco agree to play French Ligue 1 game in China, says report
Plan to play first domestic league game in Shanghai next February is subject to Fifa approval
Monaco played in the season-opening Trophee des Champions in Shenzhen in 2018
French Ligue 1 giants Lyon and Monaco have agreed to play a domestic league match in China next year, according to reports.
The plan, which would require approval from Fifa, would see Monaco's home match against Lyon next February moved to Shanghai, French daily newspaper L'Equipe reported.
France's top-flight, organised by the LFP, has long courted the Chinese market but is struggling financially after rights disagreements with French broadcaster Canal Plus, Qatari-owned broadcaster BeIN Sports and streaming giant Amazon.
The French league is comparatively undersold, bringing in around 10 per cent of La Liga's overseas television rights income, and 5 per cent of the English Premier League's.
L'Equipe reported that officials at both clubs have agreed the groundbreaking move in theory, with Monaco vice-president Oleg Petrov describing it as an "ambitious project".
"Monaco agrees, and I gave an agreement in principle provided that logistics follow because it's still a big trip," said Lyon president Jean-Michel Aulas, according to the French sports outlet.
"But indeed, Monaco and we agree to relocate the February match. This is an ambitious operation for the image of the L1 and its dissemination."
Lyon are part-owned by Chinese investment fund IDG Capital Partners, which took a 20 per cent stake in the club in 2016. That did not stop the fans from protesting a kick-off time that had been moved to accommodate fans in China, when they created a "Free Tibet" tifo ahead of their lunchtime match against Nantes in October, 2019.
French sides have long been among the European clubs to visit China for preseason tours, while France's season-opening Trophee des Champions was played in Shenzhen in 2019, where Rennes took on Paris St-Germain.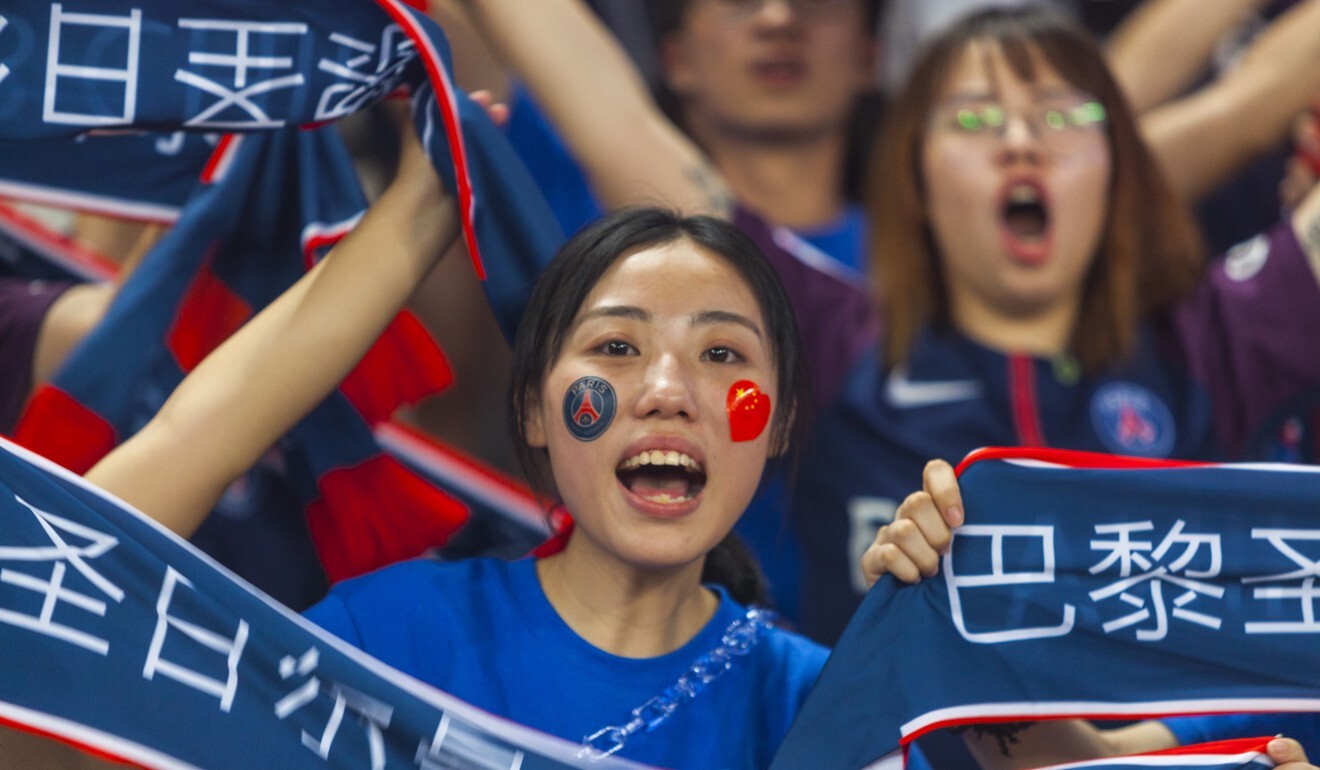 That followed on from the 2018 curtain raiser in Shenzhen, when PSG beat Monaco 4-0 to lift the trophy. It was the third time the game had been played in China after the 2014 edition in Beijing.
Italy's annual Super Cup match has also been contested in China on several occasions.
The Monaco versus Lyon game, should it go ahead, would be the first French top-flight match to be played outside the country.
Spain's La Liga has twice tried to play domestic league games in Miami, Florida, but Villarreal's planned match against Atletico Madrid in 2019, and Girona's scheduled game against Barcelona in 2020, were both stopped from going ahead.
The English Premier League mooted an overseas "39th game" in 2017, but progress on the plan stalled.
Last weekend the NFL played another regular season game in London, the second of this year's London series.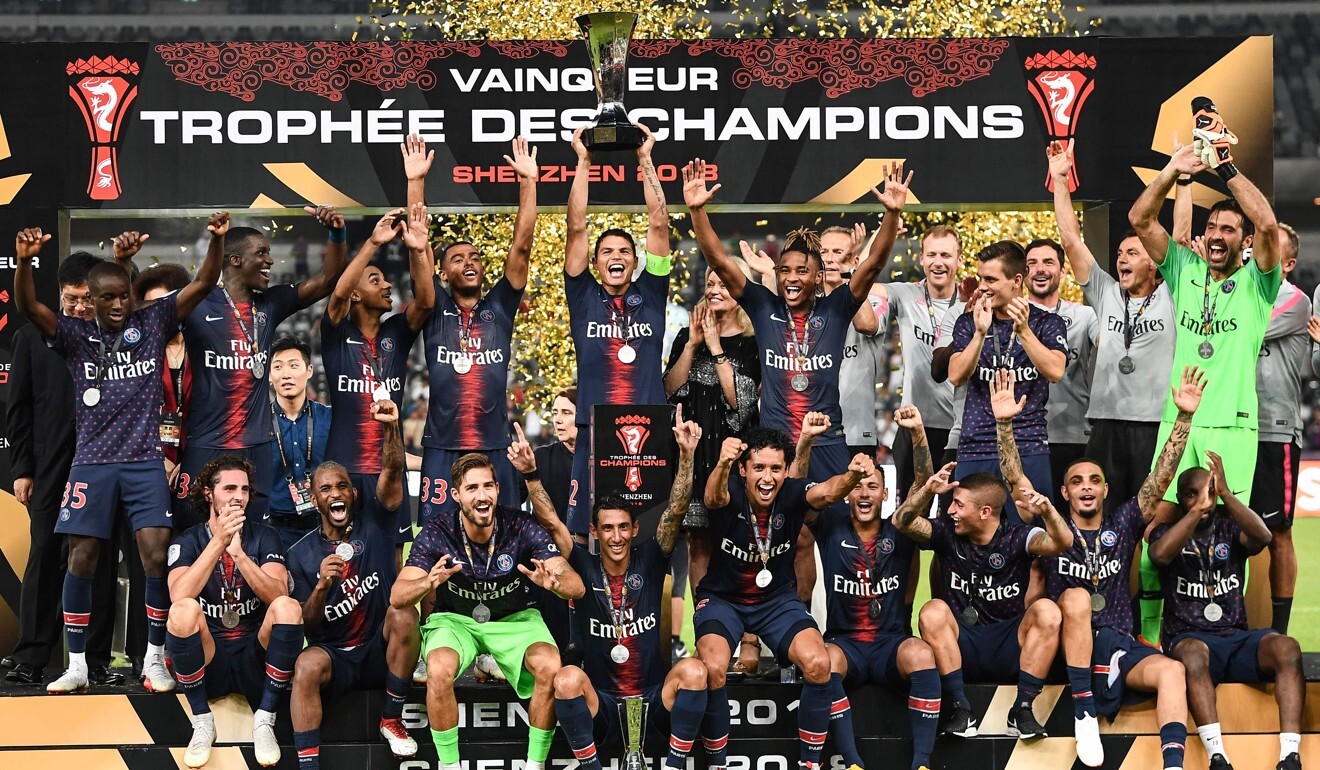 The NFL first took regular season games to London in 2007 and they have also played in Mexico City. The league has a deal in place to play in London's Tottenham Hotspur Stadium until 2028.
Last year the NFL's overseas games were forced back to the US because of the Covid-19 pandemic.
While global sporting events have largely resumed, China's borders have largely been closed to overseas visitors and the country has either postponed or cancelled a number of high profile sporting events.
Even with Fifa approval there is no guarantee that the game could go ahead in China.