Esports
Get more with myNEWS
A personalised news feed of stories that matter to you
Learn more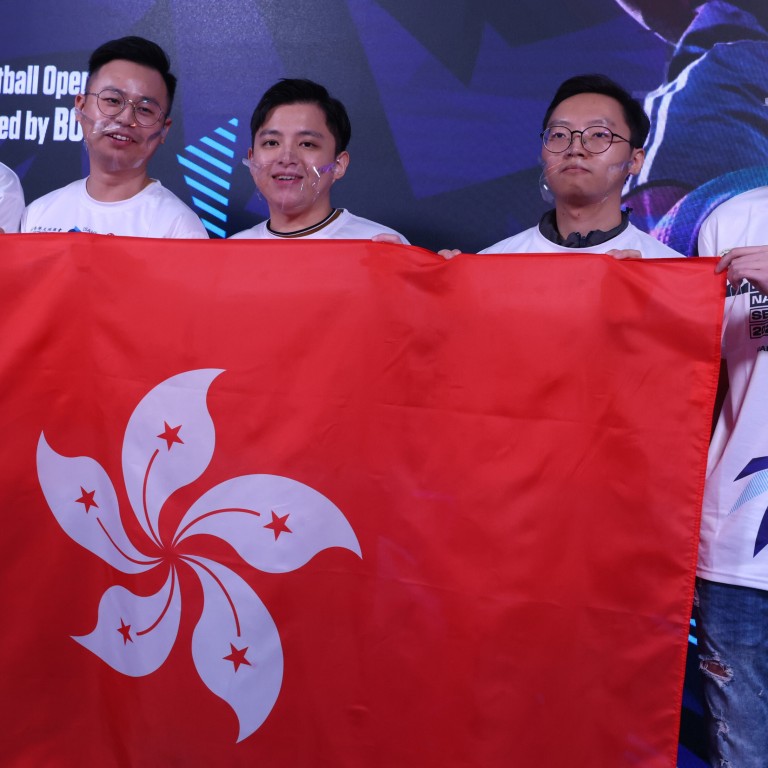 Hong Kong quintet earn FIFAe Nations Cup 2022 spot as Asian Games selection edges closer
Kenny Yung wins dramatic final round to lead Hong Kong team into second-ever Nations Cup
HKFA esports chief Eric Fok 'very confident' they will continue to shine on the international stage and bring in good results
Hong Kong locked in its FIFAe Nations Cup 2022 representative team after a scintillating final round, offering a rare glimpse into the possible quintet to be selected for next year's Asian Games in Hangzhou.
It was a memorable outing for the 28-year-old Kenny Yung Shing-long (LoNg_YSL), who won the two-leg final 2-1 on aggregate, scoring the decider in the final seconds against Ronnie Yau Man-lung (BZRonnie) at the CGA Esports Stadium in Mong Kok.
Yung, who won HK$15,000 on Friday, will be joined by Yau, Lau Tsz-hei (whatthefind), Yip Suen-chi (siuchijai) and Ken Ho Ka-ming (HK__KEN) at the FIFAe Nations Series PlayStation 4 category with the final being held across different continents in July 2022.
Yung, who seeded second in the two-day preliminary trials last month, said he was "fortunate" to even make it to the final eight and would train more and regulate his body for optimal performance ahead of what will be his international competitive debut.
"The strength of the top eight domestic players is very similar, and there are many variables that can influence the result," he said.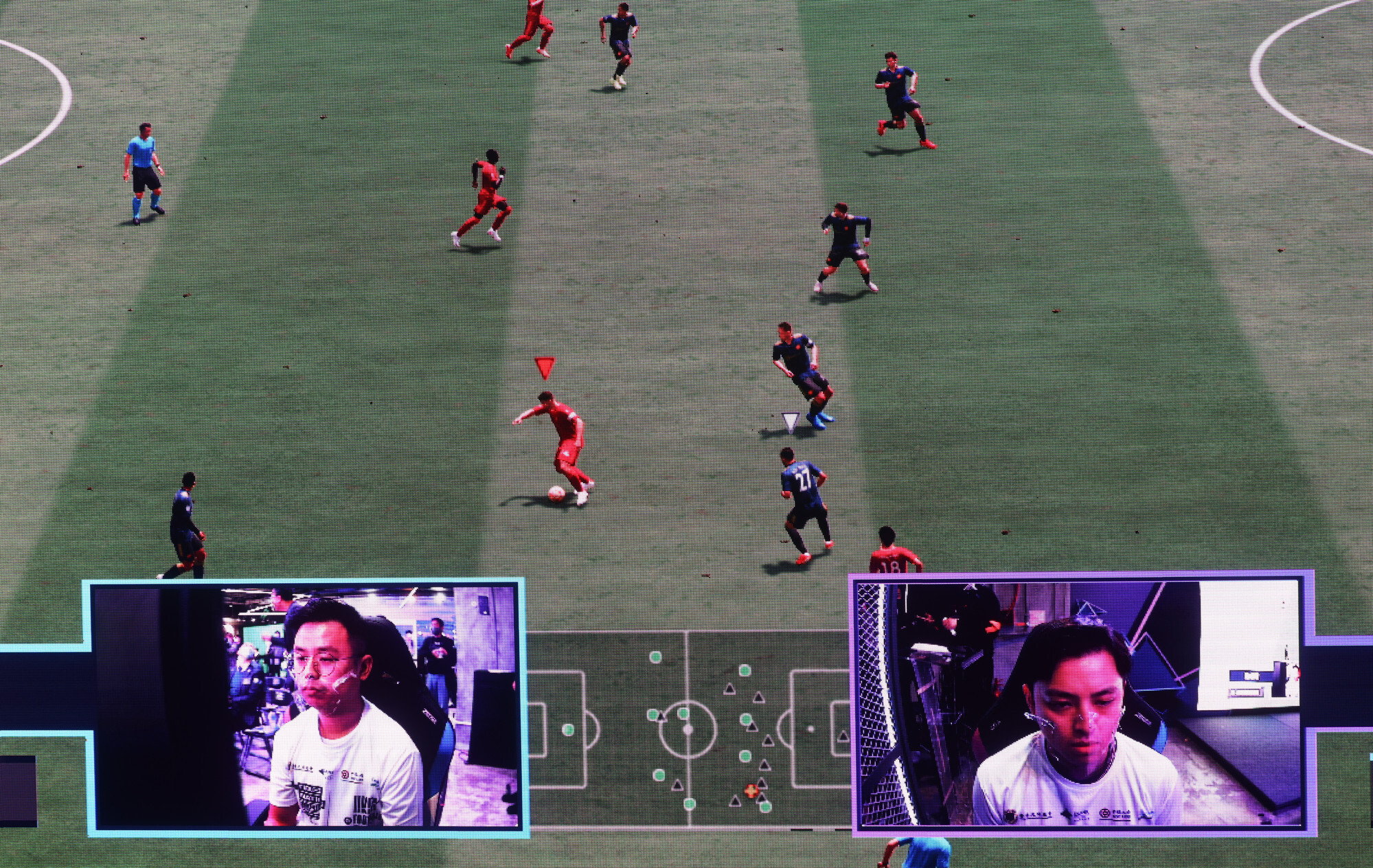 "I feel honoured to represent Hong Kong against other regions in Asia and the world. I hope to be competitive against the best players in the world."
Though there was an update on Asian Games organisers' plans for its esports categories, Hong Kong Football Association vice-chairman and esports committee chairman Eric Fok Kai-shan was extremely encouraged by what he saw in the finals.
He cited huge strides in technique and attention compared to the Hong Kong representative team qualifiers for the city's
2021 FIFAe Nations Cup debut
in Denmark in August. Though the team did not make it past the group games, they secured wins against China and world third-ranked Malaysia along the way.
"There wasn't much between the competitors in all the games," Fok said. "I am confident that they will represent Hong Kong well, also elevating the level of players in the city.
"Hong Kong esports is an exciting industry and we will be making sure to provide a high level of coaching and resources for the players ahead of their international competition D-Day. We need to improve their technical and tactical abilities so they can perform at the Nations Cup with a good mentality.
"I am very confident they will continue to shine on the international platform and bring us good results – enough to improve Hong Kong's world ranking. They have the chance to be among the best in the world," Fok said, sending praise to the back room staff and sponsors for their support despite the relatively new sport.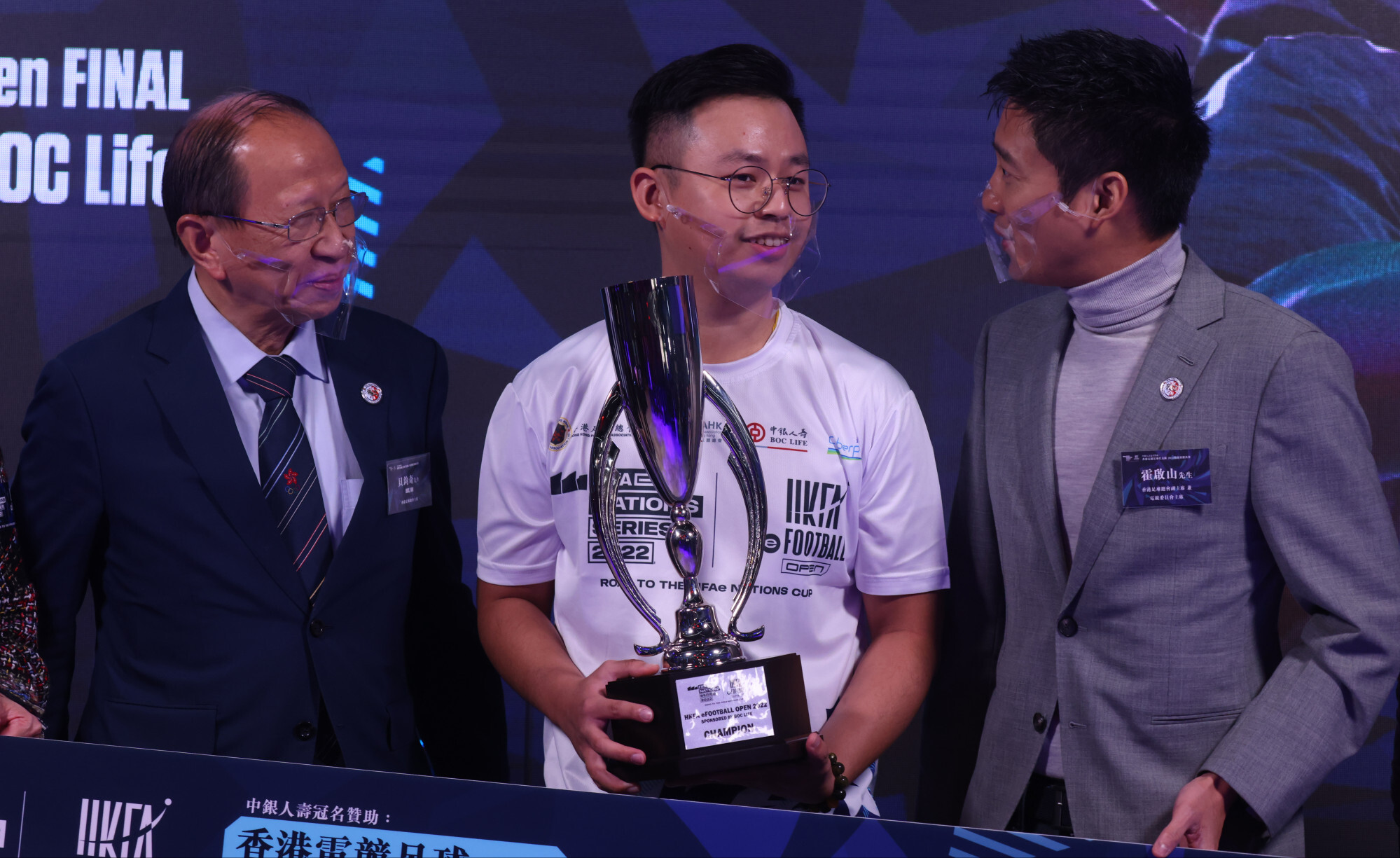 "I believe such competition will benefit the youth of Hong Kong, and challenge them to reach their own dreams. We are very proud that we are starting to compete with the regional powerhouses and we hope to put ourselves on the map."
Fok added that the International Olympic Committee was "always watching".
Hong Kong is considered a worthy competitor in the region but China, Japan and South Korea have long dominated the football video gaming scene in Asia. Reigning champions France won a Fifa-sanctioned 2019 event, the first of its kind, in London.