Netflix
Get more with myNEWS
A personalised news feed of stories that matter to you
Learn more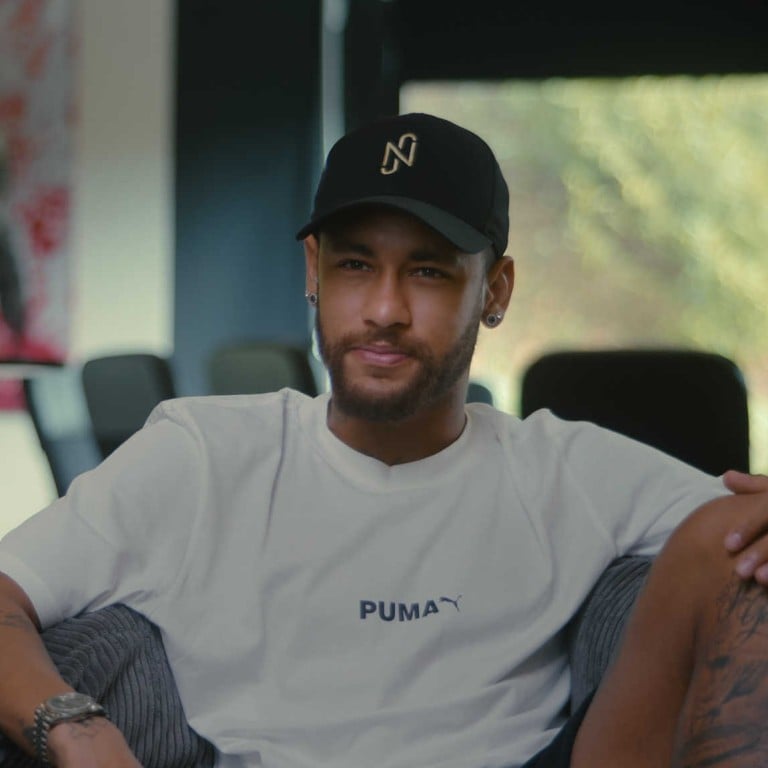 Netflix: the perfect chaos behind Neymar leaves us wondering is he man, monster or supreme moneymaking machine?
Three-part Netflix series on Brazilian star does give the viewer a look inside the life and times of a football player who seems to always polarise opinion, but just how much is debatable
Neymar knows there are some people who think he might be a monster. The Brazilian star says as much during the new Netflix docuseries which charts the course of his life.
But the Paris Saint-Germain star tells director David Charles Rodrigues that he hopes the cameras – and the series – will also allow the world to see the real person, too.
"You've got to start with the monster … Neymar is a monster, blah, blah, whatever … everyone criticising me, then they get to know me," he says in an opening shot.
Just how much Neymar: The Perfect Chaos does exactly that is debatable. But the three-part series allows us a look inside the life and times of a player who has always seemed to polarise opinion.
It has been a trait that has followed the now 29-year-old from Sao Paulo throughout his career.
There is a moment early in the series when we see archive footage of a manager warning that allowing the footballer's behaviour to go unchecked risked creating that monster.
Rene Simoes, who was in charge of Atletico Goianiense in the country's top league in the 2010-11 season, had just witnessed the 18-year-old curse at his own Santos captain and coach during a game.
It was an incident that might charitably have been regarded as an act of youthful petulance from a player of supreme talent.
Simoes, who remains unapologetic about the language he used at the time, tells us he believes Neymar thought he could do "whatever he wanted", and so he was trying to warn against that.
As it turns out, the warning was not unwarranted, just slightly misdirected.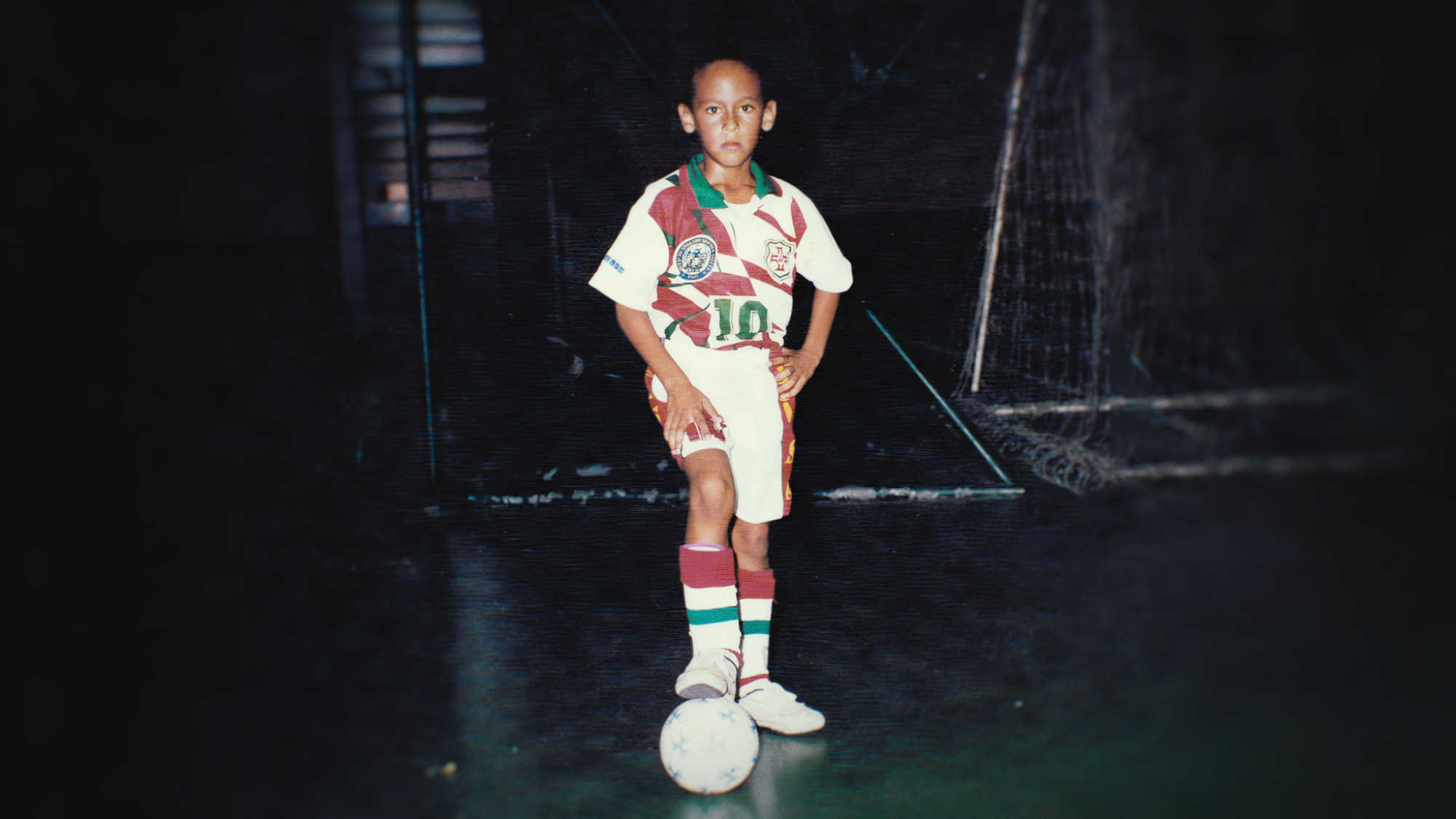 The footballer himself refers to the incident at the start and returns to it in a later conversation, one of the few authentic moments on camera, when it appears as though Simoes' comment still hurts.
Knowing Neymar is obviously the point of this exercise – to shine a light on a polarising figure on and off the pitch. Who is Neymar? Is he one of the world's best players, a family man, a celebrity, an influencer with 200 million followers, a little boy who never had the chance to grow up, or a global brand worth hundreds of millions of dollars?
The reality of course is that he is all these things, and we are shown evidence of each, but it is rarely more than a passing glance.
Neymar the man talks about playing football growing up, and we are shown stylised shots of barefoot children kicking a ball about.
There is Neymar with his friends, Neymar at photo shoots, at family gatherings, enough to give the impression of a person with more demands on his time than might be sensible, but not enough to truly let people in.
Which is not to say there aren't telling moments. Reflecting on his breakout season with Santos at the age of 18, Neymar calls it the "fastest year of my life".
"It [my life] turned into a business early … I played for the Brazilian national team early, I got famous and rich early – because if life was in slow motion and I'd had a little bit more time I'd think about things a bit better, you know?"
Like most adults there is the wistful reflection on a childhood remembered for the happy times and "the lots of friends; we used to play soccer on the street next to the candy store".
But then there is footage of Neymar the child being interviewed in Brazil, and when asked how he feels about already being a star, his response is to talk about "staying humble" and you begin to wonder how early the corporate machine got its claws into him.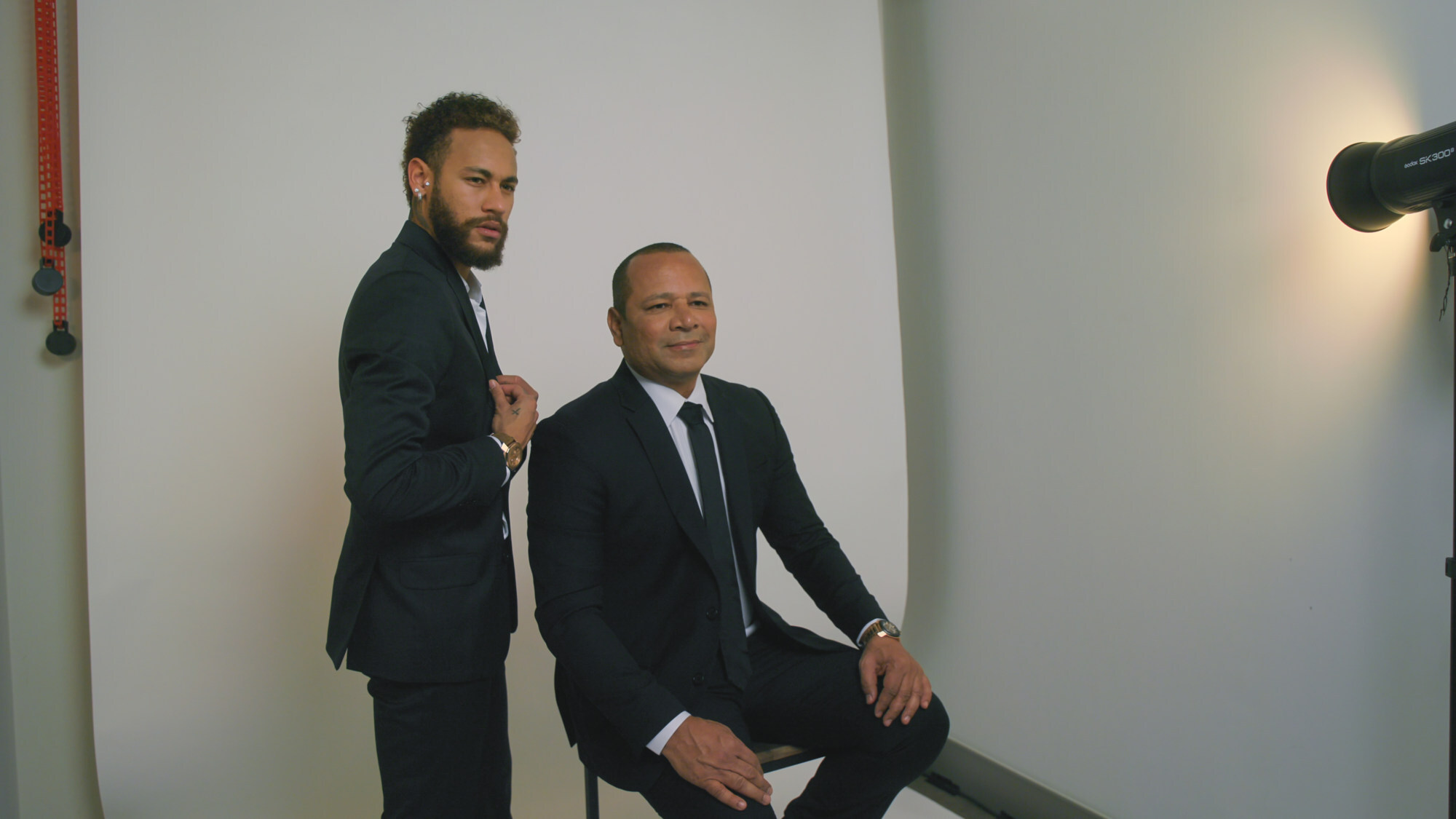 And this is where we find the monster of the piece, in the process that turned a gifted child athlete into a millionaire at 14, a skinny teenager who Barcelona paid US$96.6 million for in 2013, and who PSG made the most expensive footballer in history when they paid €222 million four years later.
We track the growth in the words of his father, Neymar Sr, who runs the machine and tells us in the early days, when the player was on US$500,000 at Santos, "I was making 20 times more than him playing soccer in a year".
This is the machine. The 215 employees tasked with shaping, polishing, and airbrushing Neymar's image to within an inch of its life. And given that "every decision" surrounding his career is analysed, debated, and endlessly poured over, it is difficult to watch this docuseries without wondering if this is the sanitised version they are allowing us to see.
In an interview released by Netflix, Neymar Sr says they thought it "was the right time for us to open our home and show a bit of Neymar Jr's life and the management of his career and image".
He adds: "We have been receiving invitations for some time to do a production like this, but this time we found good partners, competent to tell this story in an impartial way, showing the reality."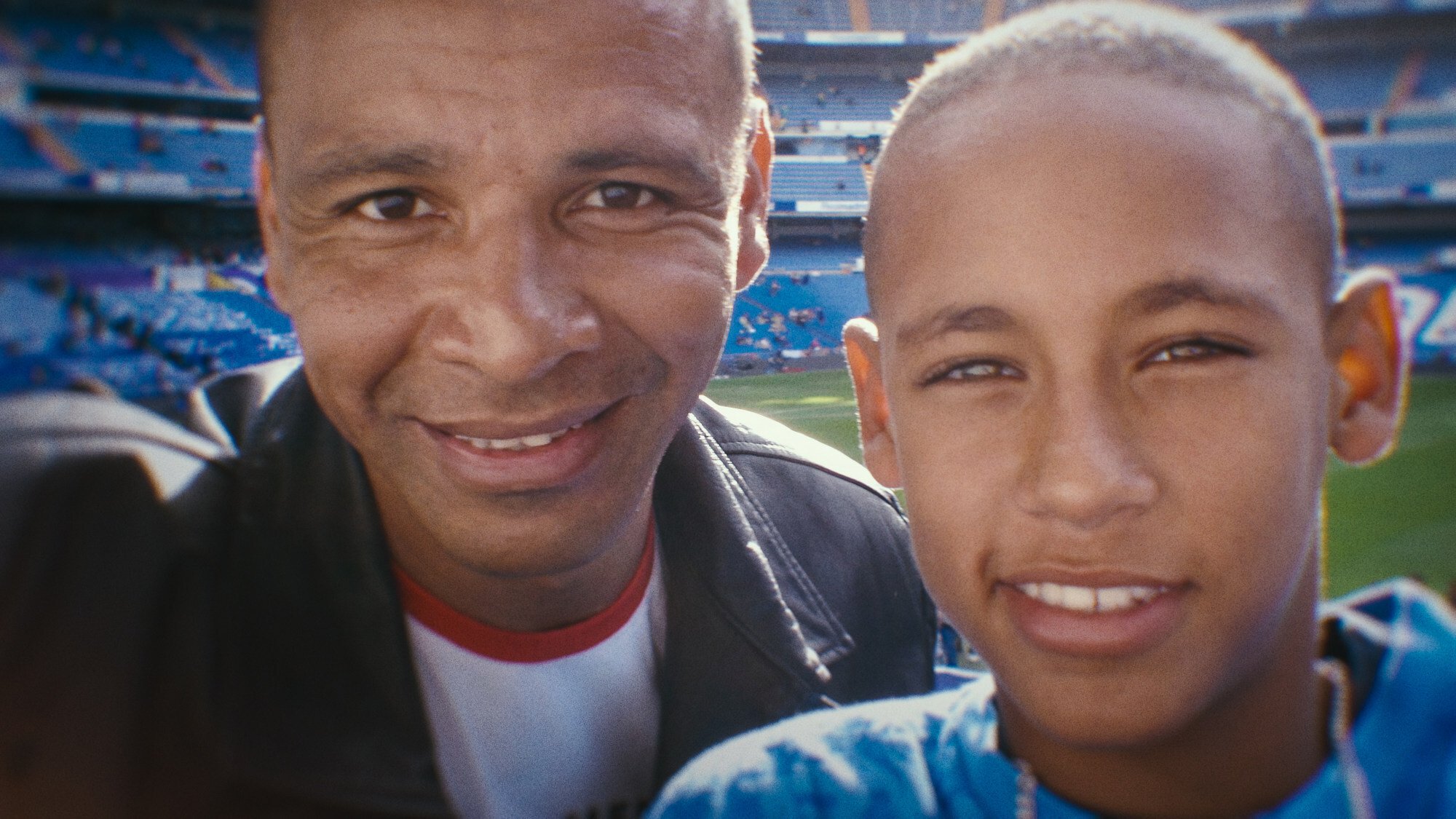 For the record, those partners include Uninterrupted, which describes itself as a "Sports Emmy-award winning athlete empowerment brand that is part of The SpringHill Company, the media conglomerate spearheaded by LeBron James and Maverick Carter with the mission to empower greatness in every individual".
If the intention then was to humanise the son, to show "a part of my life nobody knows", to lessen the jealousy that probably lies at the heart of a lot of the criticism, then it has missed the mark.
True, there are snippets of emotion that occasionally lift the lid on what lies behind the carefully manufactured image, and there is something compelling about the series that makes you want to watch it, not least for the interviews with the likes of Lionel Messi, Kylian Mbappe and David Beckham, all of whom seem to know a different version of Neymar.
Rodrigues himself says in some of the interviews he felt Neymar "really opened up" and calls it "almost a therapy session", but the director has prevented any bond we may have developed with Neymar the child, or Neymar the man, by using a narrator, and subtitles, which on many occasions don't match.
There are old home videos of Neymar talking about how he's feeling, but we don't get to hear the voice, we can't judge the sincerity, because a narrator takes it away. Similarly with family gatherings, narrators insert themselves at times when the player may appear at his most vulnerable, and we are left with a sanitised version of a human moment.
Neymar: The Perfect Chaos is released on Netflix on January 25