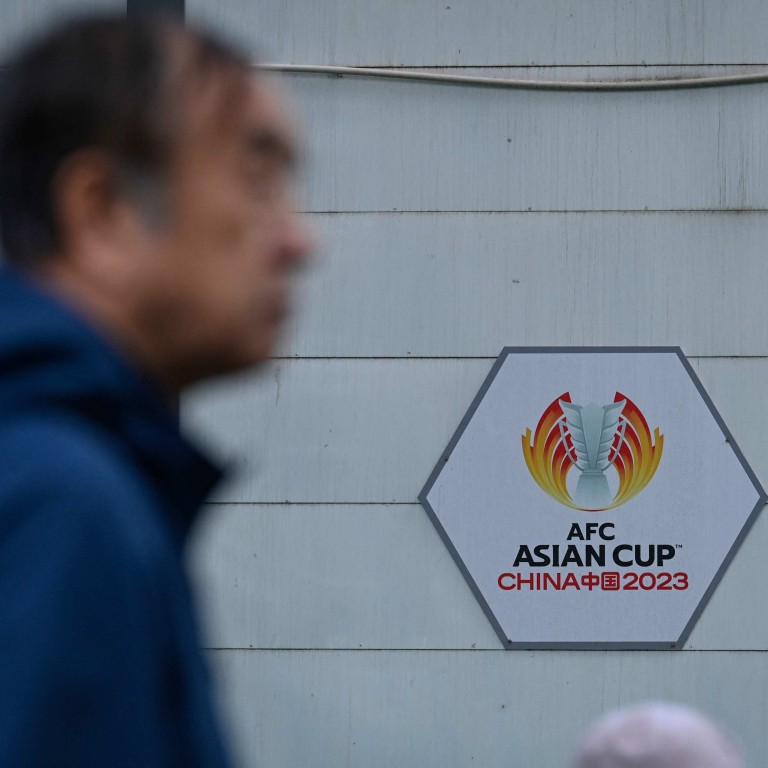 Asian football bosses give executive committee power to decide host of 2023 AFC Asian Cup
AFC Congress normally votes on process but China's withdrawal means decision has to be made quickly
Japan says it was 'sounded out' about hosting, while South Korea says it has been briefed on situation
The Asian Football Confederation's executive committee has been handed the power to decide who will host next year's AFC Asian Cup.
Officials voted in favour of a proposal to allow the decision making body to appoint the replacement after China withdrew from hosting the quadrennial competition because of the ongoing impact of the coronavirus pandemic.
The Chinese had been awarded the tournament next June and July but the country's continuing efforts to follow a zero-Covid policy has resulted in the 24-team competition moving elsewhere.
Delegates at Wednesday's AFC Congress, which was held online and chaired from Bahrain by AFC general secretary Windsor John, voted overwhelmingly in favour of giving up their right to decide the replacement host.
The proposal from the executive committee, which was passed with 42 out of 45 members associations voting in favour, stated the AFC Congress should no longer take the final decision.
Instead, the confederation's administration will define the terms and requirements of the bidding process to find a replacement host and submit a report to allow the executive committee to make a final decision.
No timeline was given for the decision and the next executive committee meeting has yet to be scheduled.
Earlier on Wednesday, Japan
said it had been "sounded out"
about hosting the event, while South Korea said if there were "no conditions" they would do it.