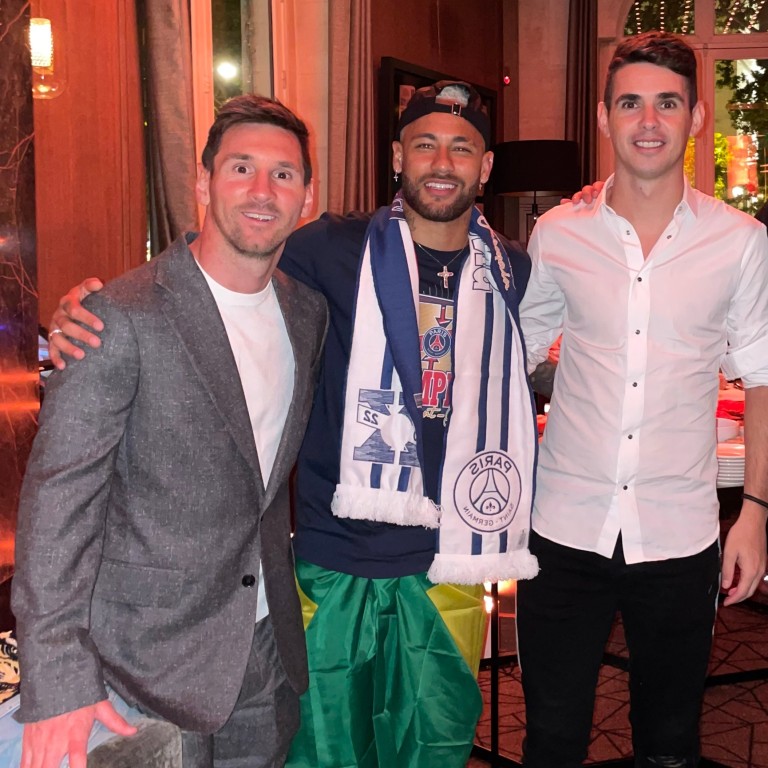 China-bound Oscar cheers on Lionel Messi and Neymar as PSG win title, before heading home for Shanghai quarantine
Shanghai Port midfielder posts a photo on Weibo from Paris with football legends
Oscar returning to Shanghai on Monday to undergo mandatory quarantine ahead of new Chinese Super League season
Former Chelsea star Oscar will return to Chinese Super League side Shanghai Port just two weeks out from the start of the 2022 season, after leaving Shanghai during the city's strict Covid-19 lockdown.
Media reports have suggested the Brazilian midfielder will arrive on Monday evening where he will undergo mandatory hotel quarantine before joining his
teammates in Dalian
for the start of the new CSL season.
Before getting his 2022 campaign under way, the 30-year-old found time to watch fellow Brazilian footballer Neymar score his 100th goal for Paris Saint-Germain on their way to a 5-0 win over Metz on Sunday, alongside Lionel Messi.
Oscar posted an image on Weibo with them celebrating the win from Paris.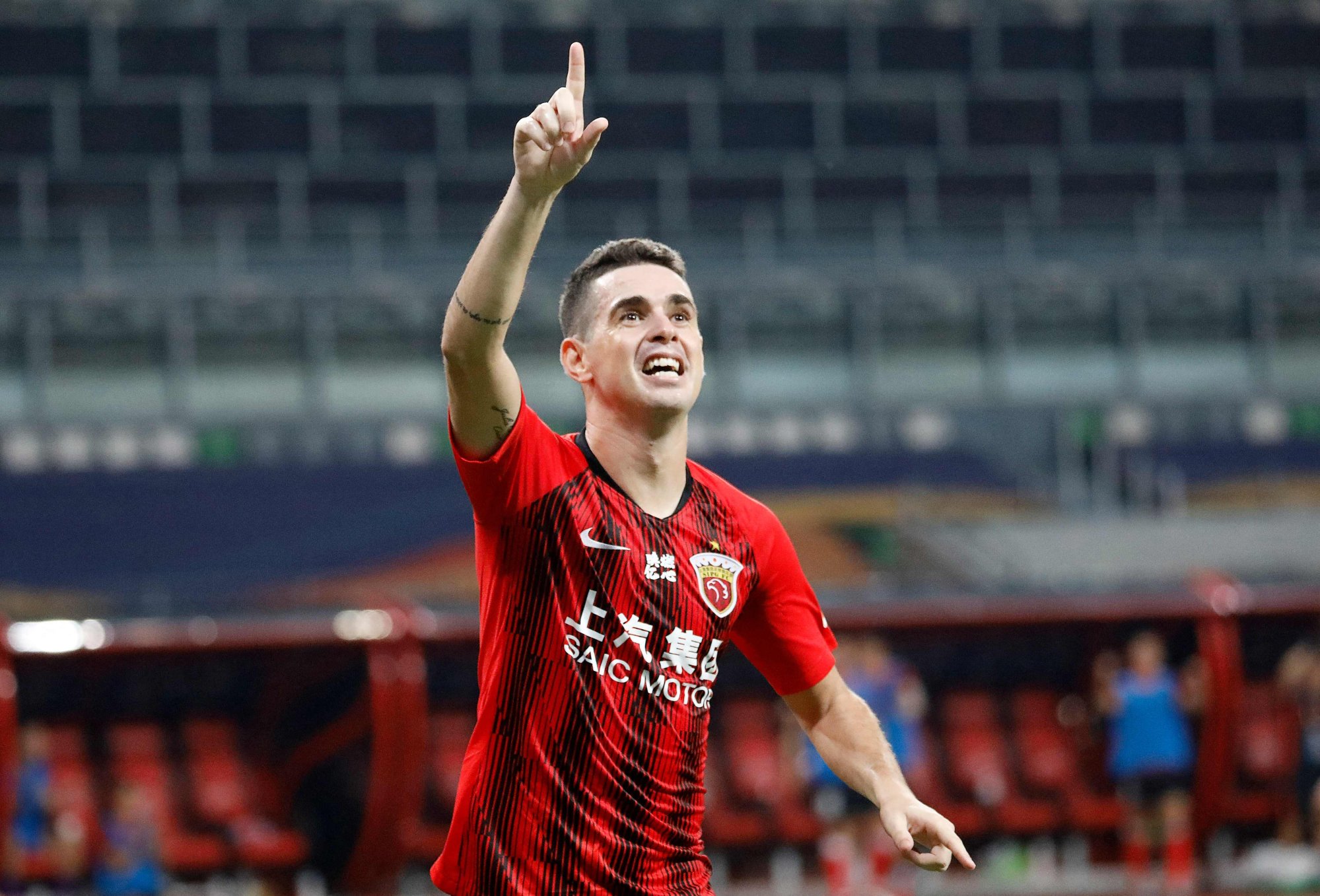 The Brazilian international has been a key part of his side, formerly known as Shanghai SIPG, since signing with the team in 2017 for a record £67 million (US$84.3 million). He will join a refreshed line-up, which now includes former Guangzhou FC defender Zhang Linpeng and defensive midfielder Xu Xin.
But Oscar will return to a league drained of foreign players, after the Chinese Football Association capped the number of imports permitted per team.
Several international signings, however, include English-born Chinese player Nico Yennaris, also known as Li Ke, who joins Beijing Guoan alongside Nigerian striker Samuel Adegbenro, Croatian forward Marko Dabro, South Korean defender Kang Sang-Woo and Bosnia-Herzegovina defender Samir Memisevic.
The fate of Brazilian Naldinho remains in doubt with reports emerging that Chongqing Liangjiang Athletic had been dissolved ahead of the new season. Last week the club had its account frozen by a local court after being sued over unpaid wages by a former player. Several Chongqing players are understood to be owed wages going back for 16 months.
Meanwhile Chinese forward Guo Tianyu will return to Shandong Taishan after his loan to Portuguese top-flight club Vizela ended. The 23-year-old said he has returned to China and will undergo quarantine before joining up with his team.
"I am quarantined after coming back to China. I am very grateful that I learned a lot during those two months spent in Portugal," Guo wrote on social media.
"I will choose to play overseas again if good chances come in the future. Right now, I am preparing to return to Shandong."
The 2022 Chinese Super League season will be played in three cities: Dalian, in the country's northeast; Meizhou, in the southern Guangdong province; and Haikou, in China's island province of Hainan. A total of 34 rounds of fixtures are set to be played before the World Cup kicks off in November.