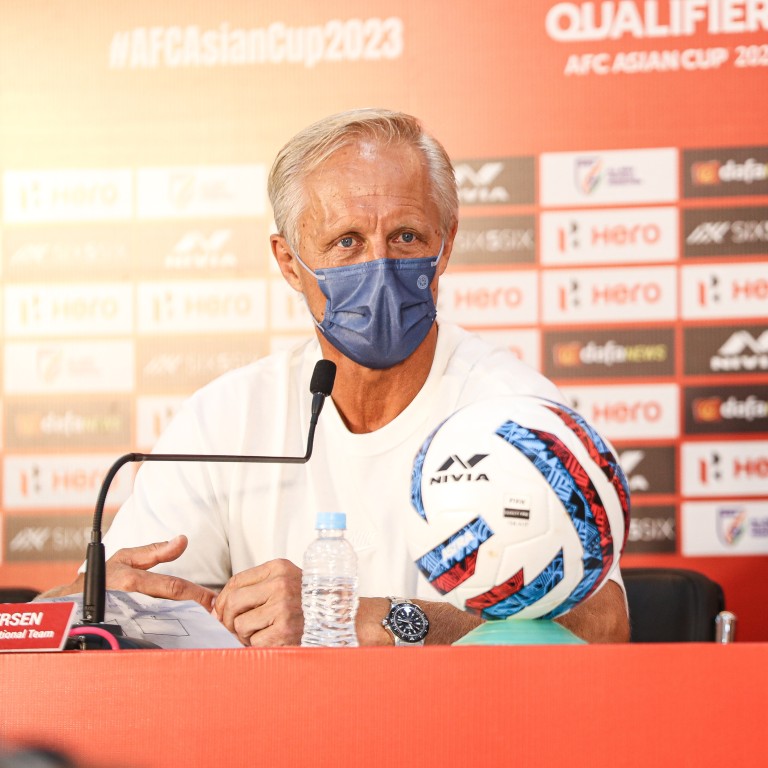 Hong Kong 'not 100 per cent' ahead of Asian Cup qualifiers admits Jorn Andersen, with squad hit by Covid-19
Team will face Middle East nation in Kolkata on Wednesday, but two players and three officials tested positive on Monday
Hong Kong under stern test in group D, with Andersen's side also facing India and Cambodia, but he says 'we are working hard'
Hong Kong coach Jorn Andersen's preparations for his team's 2023 Asian Cup qualifiers in India suffered a setback on Tuesday when five members of the squad tested positive for Covid-19.
The team face Afghanistan in their first Group D match on Wednesday evening (7.30pm HKT), and Andersen knows they will have to be at their best to get off to a winning start.
Andersen though admitted the rest of his 25-man squad were not "100 per cent" having spent much of the early part of the year in Hong Kong unable to play or train because of the city's strict Covid-19 policies.
"We are not in 100 per cent good condition, we know that," Andersen said. "But the players have been trying to do the best over the past five weeks, trying to find a playing style that we want to play. We are working hard and are working in the same direction."
While the Hong Kong Football Association said the coach was clear of the virus, it did not name the two players and three officials who will now have to spend seven days in quarantine.
With games against Cambodia and the host nation, on Saturday and next Tuesday respectively, Andersen could be down to 23 players for the tournament.
The setback is just the latest in a long line of issues that have plagued Hong Kong's build up to a week, where they will attempt to qualify for the Asian Cup for the first time since 1968.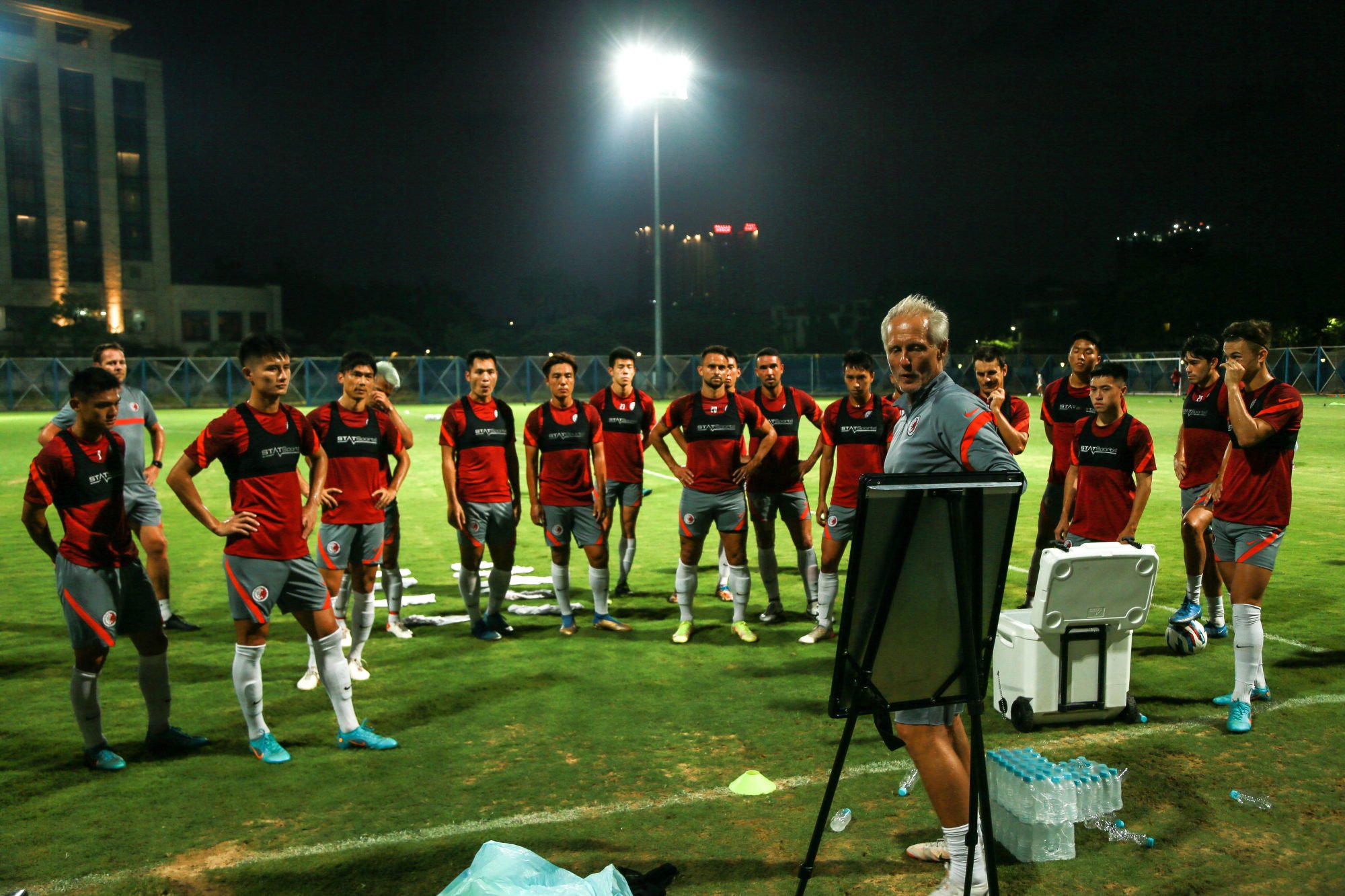 And although the group winners and five best second-placed teams across six groups will qualify for next year's finals, along with the best 12 regional teams who had made it through the World Cup qualifying campaign, Hong Kong have several obstacles to overcome.
Since his appointment last December when he replaced Mixu Paatelainen, Andersen has had to deal with a lack of domestic football and access to any training facilities because of the coronavirus pandemic.
The team only resumed training in May, before leaving for Thailand and Malaysia for friendlies, which included a 2-0 defeat at the hands of the latter in their last game before arriving in India.
On top of that, some of his best players, such as star midfielder Tan Chun-lok, have opted to remain with their clubs in the Chinese Super League rather than represent the city.
Still, despite all that, Hong Kong are expected to win their opening encounter, although Andersen is taking nothing for granted.
"After studying Afghanistan's players and their playing style, we have agreed a tactic to try to beat them," he said. "We won't just focus on attack … we will also defend, try to win the ball higher up in the field and play aggressively as we won't let them get space.
"They have a good team and if we give them space to play, they will become very strong. We have to attack the ball early, to destroy them early and if we can do that in the right way, we always have a chance to play a good game against them."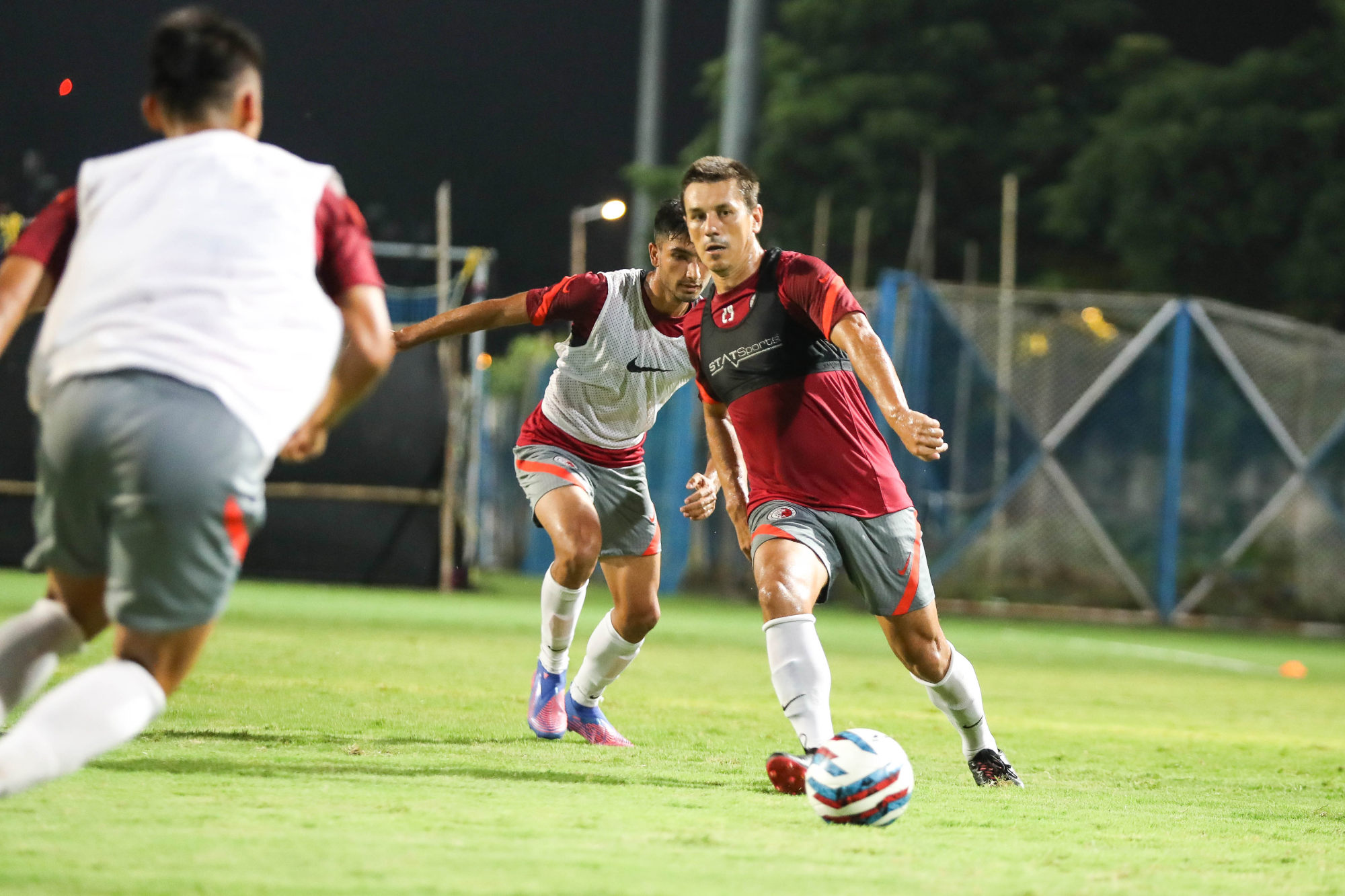 Afghanistan spent their training camp in Vietnam to prepare for the qualifiers, and lost to the home side 2-0 in an international friendly.
One of their star players, Suleman Zurmati, however, did not join the training camp but flew direct to Kolkata from Sweden where he played for Dalkurd FF in the second-tier league.
The 22-year-old was born in Sweden with Afghanistan descent but the attacking midfielder chose to represent the Middle East nation.
In defence, Afghanistan will rely heavily on the experienced Sharif Mukhammad, who comes into the qualifiers on the back of leading Gokulam Kerala to the I-League title in India.