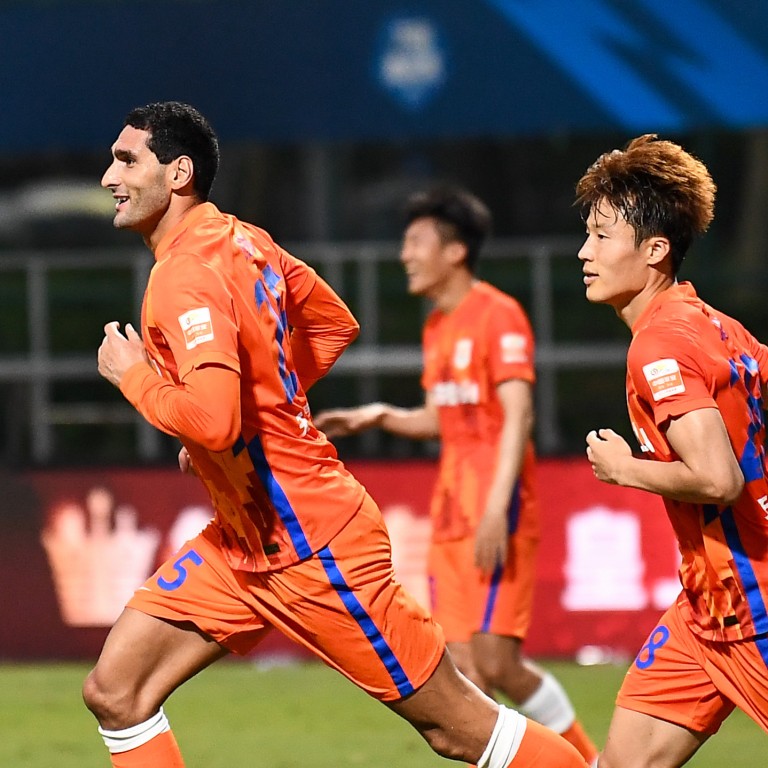 Chinese Super League: Shandong defeat Guangzhou City in round 3 thriller, as Wuhan Yangtze River remain undefeated
Round three of the Chinese Super League sees reigning champions Shandong Taishan defeat Guangzhou City, who now sit comfortable on the bottom of the ladder
Zhang Linpeng took his new team Shanghai Port to a 2-0 win over Hebei FC
Reigning champions Shandong Taishan defeated Guangzhou City 1-0, while Changchun Yatai held Dalian Pro 1-1 in round three of the 2022 Chinese Super League (CSL) on Sunday.
Shandong broke the deadlock in the second half when midfielder Marouane Fellaini came off the bench to score a towering header in the 72nd minute after collecting a pass from Liu Binbin.
"He has proved himself both in the Premier League and CSL. He is on another level," Guangzhou coach Jean-Paul Van Gastel said of Fellaini after his side's third loss in a row.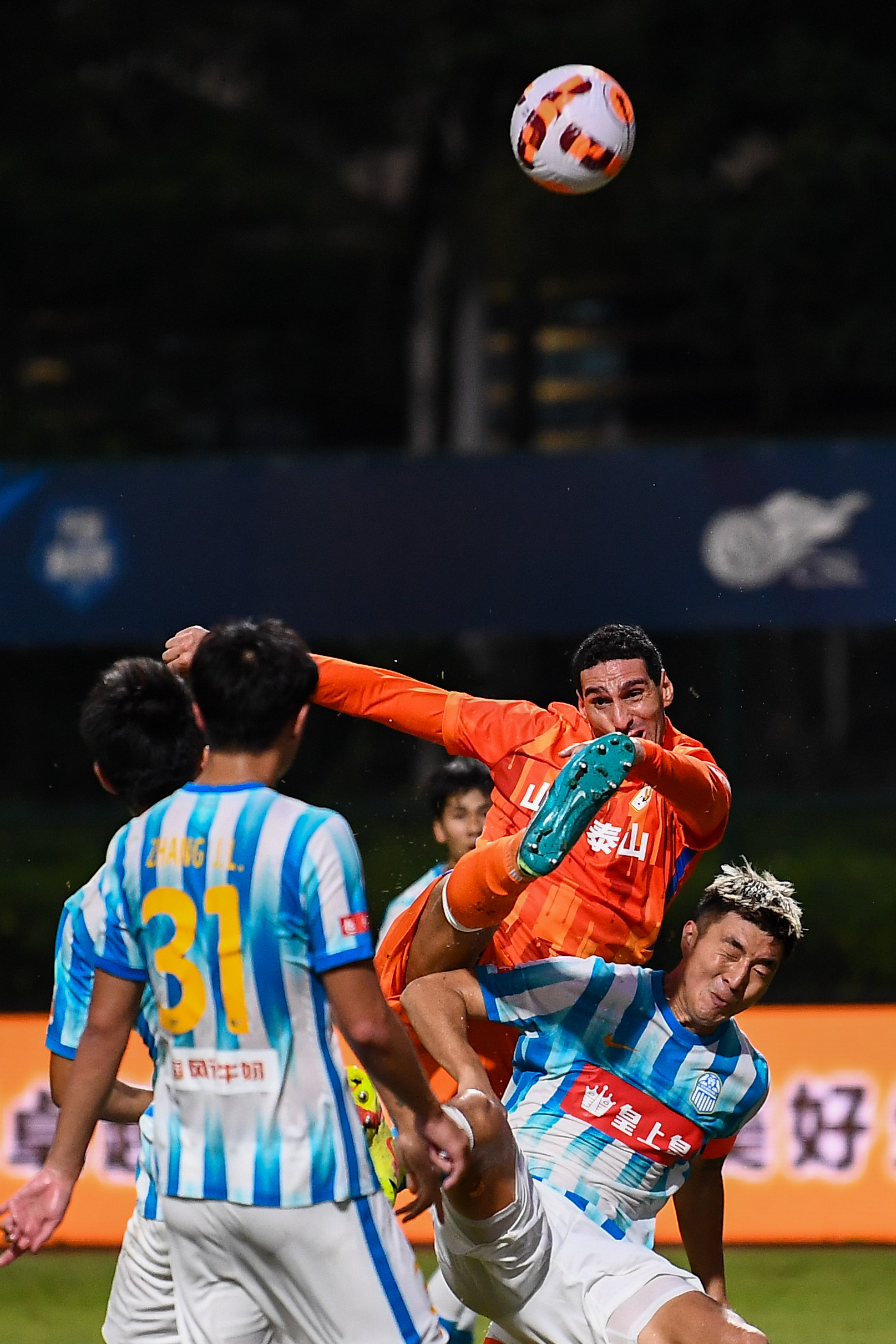 Wuhan Yangtze River cruised past Guangzhou FC 1-0 to notch up their third straight win, while Shanghai Port beat Hebei FC 2-0 helped in a big way by new recruit Zhang Linpeng.
The first half ended in a goalless stalemate between Guangzhou and Wuhan. The cheers came late in the 80th minute, when Wuhan's midfielder Liu Yun took a corner and Li Peng found the back of the net. Guangzhou now sit at the bottom of the league ladder and have yet to find their first goal of the season.
"No match can be easily won in the CSL. And for us, it's also hard to break through the defence of Guangzhou, the former CSL champion," Li Jinyu, head coach of Wuhan Yangtze River, said.
Also on Sunday, Shang Yin's low drive opened the scoring for Dalian in the ninth minute. However, Changchun hauled themselves level nine minutes after half-time, as Brazilian forward Erik Lima beat the offside trap and slotted home.
"We controlled the rhythm in the second half, but we did have a slow start," Changchun head coach Chen Yang said. "It's a long season and I hope we can learn from these lessons."
Elsewhere, Bi Jinhao outjumped two defenders to score a header in the 93rd minute to help Shanghai Shenhua to a 1-1 draw against Wuhan Three Towns, while Cangzhou Mighty Lions and Chengdu Rongcheng played out a goalless draw.
In another match on Saturday night, Henan Songshan Longmen defeated 10-man Zhengjiang FC 3-1.
Shenzhen FC will face Meizhou Hakka in the last of the round three matches on Monday night, with round four of the CSL season to continue on Wednesday.