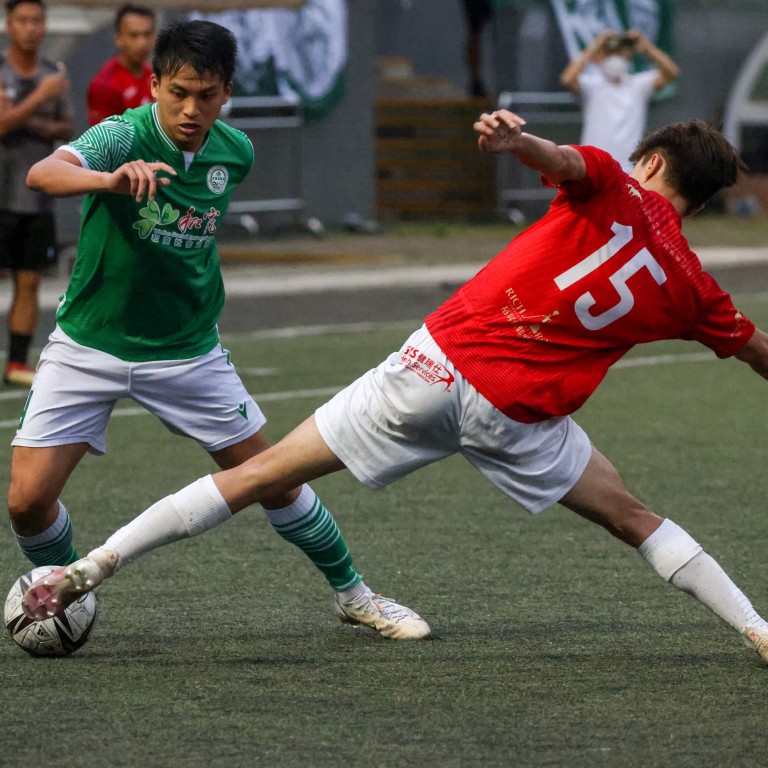 Referee shoved and bottle thrown: Sha Tin lose plot in semi-final of shame
Sha Tin captain Fabio Lopes sent off for shoving referee, and fans hurl abuse and bottle during bitter League Cup semi-final with victors Wofoo Tai Po
Late goals from Nicholas Benavides Medeiros secure Sham Shui Po the other spot in next week's final
Controversy overshadowed the Division One League Cup semi-finals on Sunday night as a Sha Tin player was sent off for pushing a referee and a bottle was thrown at the official.
The Hong Kong Football Association said it was looking into the events that unfolded at Kowloon Bay Sports Ground, as a knockout competition that was designed to relaunch domestic football descended into acrimony.
An already fiery last-four clash between long-standing rivals Sha Tin and Wofoo Tai Po boiled over as two Sha Tin players were shown red cards – one of them captain Fabio Lopes after he shoved the referee during an ugly second-half exchange.
From there, the atmosphere soured further. At full-time, Lopes returned to the field to berate the match officials, spurring rowdy Sha Tin fans to do the same. As the officials left the ground, one angry fan threw a bottle while other spectators, and Sha Tin players, hurled abuse.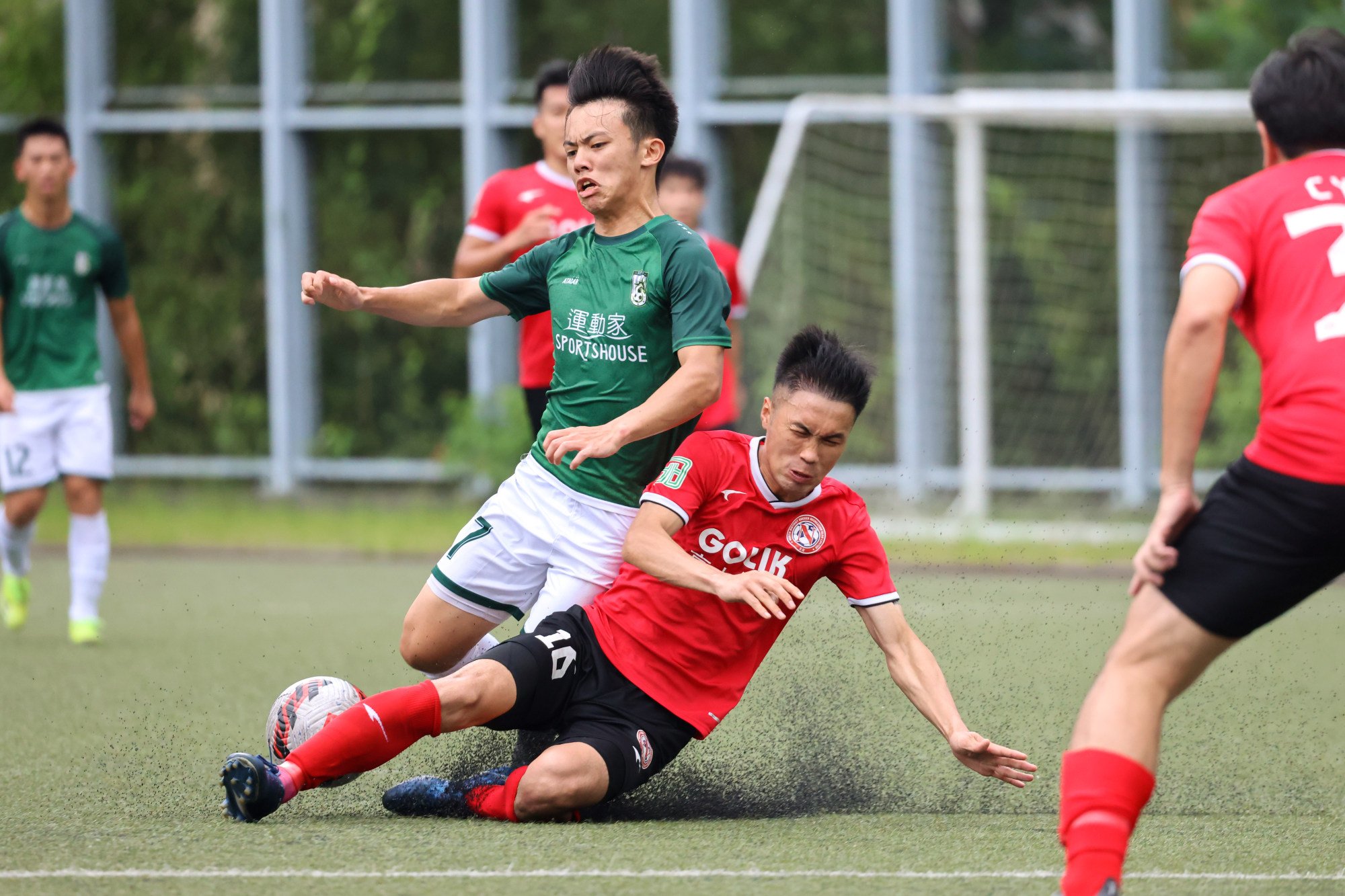 A spokesman for the FA said on Sunday night that the governing body was likely to launch an investigation.
In between the controversy, striker Chiu Siu-wai scored the game's only goal to book Tai Po a place in the final. But it will be the aftermath of the semi-final that lingers as the month-long League Cup culminates next weekend.
Tai Po coach Tam Long-ming admitted that passions were high between the two sides, from neighbouring districts in New Territories.
"There's a rivalry," Tam said. "We knew that it was not going to be an easy game, and you could see from our players how much they wanted the win."
In Sunday's other semi-final, Sham Shui Po secured their place in the final courtesy of a 2-1 victory over Golic North District, thanks to two late goals from Nicholas Benavides Medeiros.
While victors Tai Po and Sham Shui Po contest the Division One final, Sha Tin will need to rouse themselves to take on North District in the third-place match.
Tam said he expected a tough game against a young Sham Shui Po team.
"Sham Shui Po were not given much of a chance to qualify, but they beat the best team in the league to get to the final, so we expect a very close game next week," Tam said. "They have many good young players, and we need to think about how we organise ourselves to counter them."
After toiling in the first half, Sham Shui Po brought in left-back Medeiros and he made an immediate impact.
"I'm speechless, just speechless," Medeiros told the Post. "It was a little tense in the first half – I think we just got nervous.
"We have a big match next week. We'll see how it goes. I think we just need to maintain our expectations, but we have one week to recover and focus."