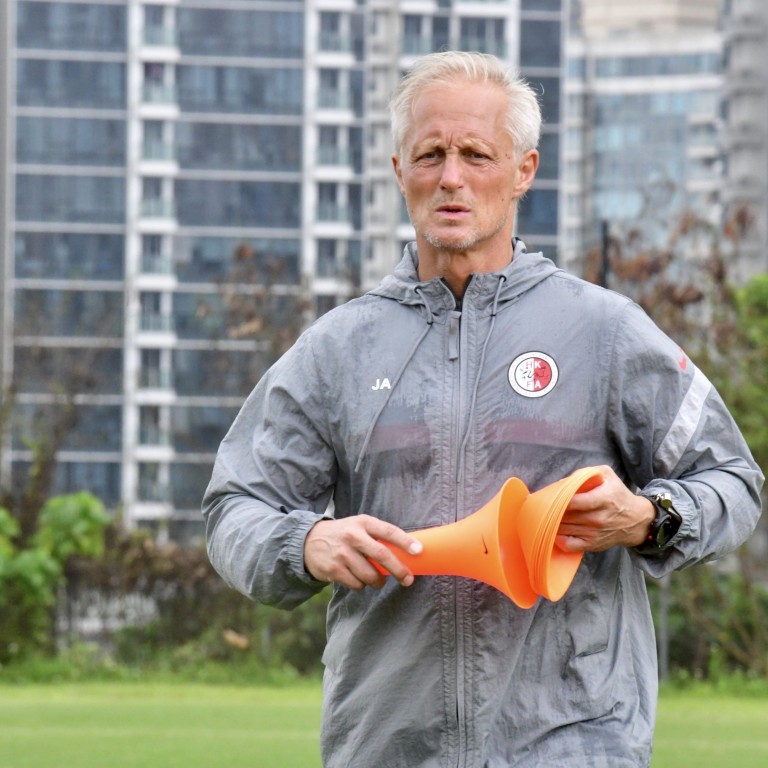 Hong Kong head coach Jorn Andersen calls up Chinese Super League trio for EAFF Championship in Japan
Midfield powerhouse Tan Chun-lok and defenders Leung Nok-hang and Vas Nunez confirmed after club consent
All three missed Asian Cup qualification in India because their CSL clubs did not want them to travel
Hong Kong head coach Jorn Andersen said he was delighted to be able to call up three players who were forced to miss out on the Asia Cup qualifiers because of club commitments for next week's EAFF Championship in Japan.
Tan Chun-lok of Guangzhou City, Leung Nok-hang of Zhejiang and Vas Nunez of Meizhou Hakka, all ply their trade in the Chinese Super League and were forced to miss the tournament in India because of mainland China's strict Covid-19 restrictions.
However, the CSL is suspending the domestic competition so Chinese players can represent their country at the same competition, which also includes the hosts and South Korea.
"The situation has changed as they [China] will stop the Super League for this tournament and their best players will go to Japan," said Andersen, after his 33-man squad's first training session on Monday.
"We have been in discussion with the trio and they all want to play for Hong Kong. Our plan to to make a big group so that we can have more players prepare for next year's Asian Cup and therefore it's important to have them back."
Tan's return will solve a big problem in midfield for Andersen, with captain Huang Yang unavailable for personal reasons. The 26-year-old, who plays for Guangzhou City, scored his first goal in the CSL last week in his side's 2-1 defeat to Henan Jianye.
Leung and Nunex meanwhile will fill the hole left in central defence by the continued absence of Kitchee's Helio Gonclaves, who also missed the Asian Cup qualification.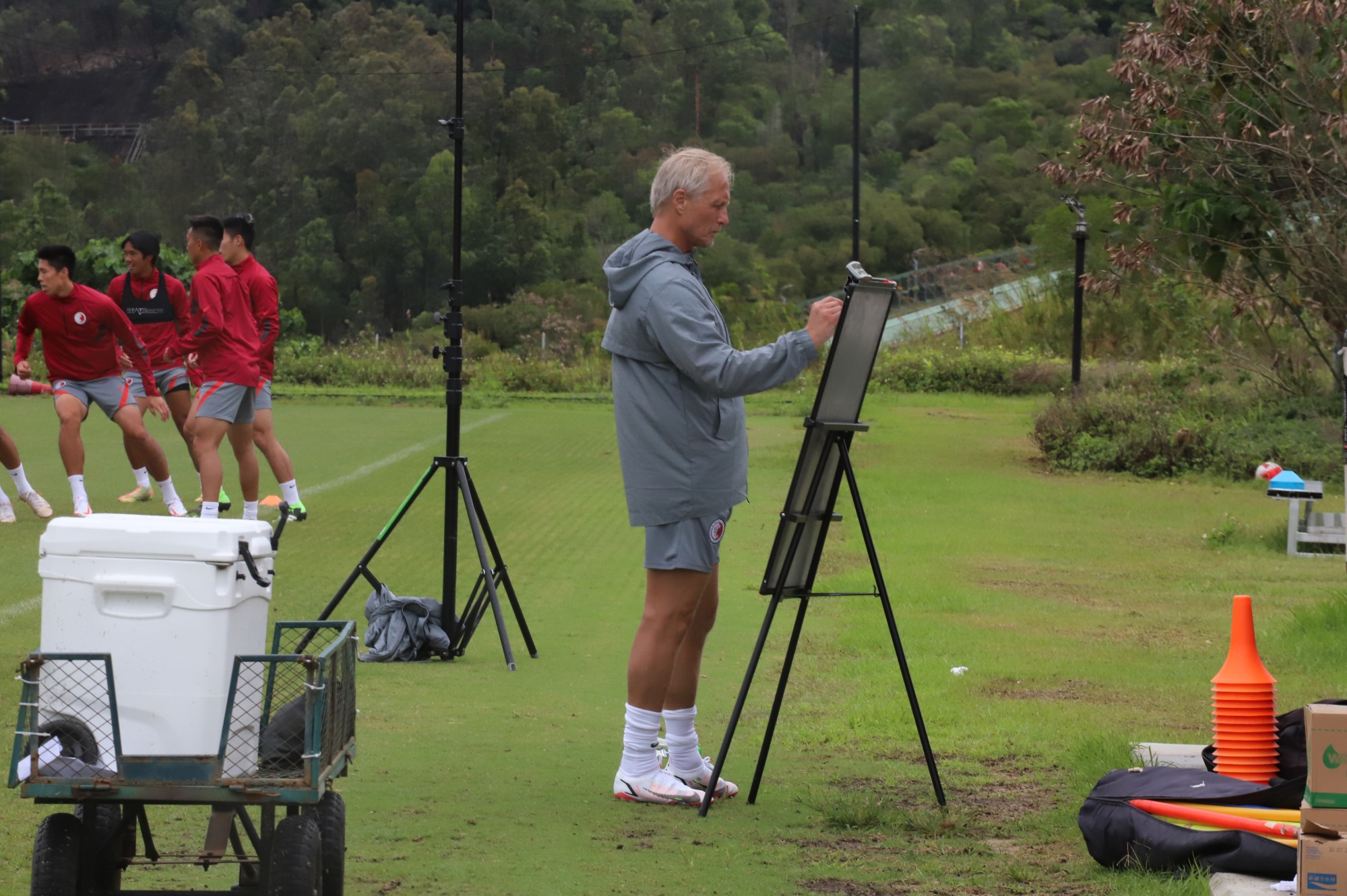 With Hong Kong also imposing quarantine on arriving travellers, the three players are expected to join up with the squad in Japan for the tournament, which runs from July 19 to 27.
Andersen also said Sean Tse Ka-keung, who recently left Hong Kong Premier League champions Kitchee, will fly directly from England to Japan for the tournament. Tse went back to England after the Asian Cup qualification in India, and according to his coach has been working out on his own since then.
With Hong Kong the underdogs against three regional heavyweights, Andersen could be forgiven for adopting a defensive approach, but that is not the style he has had Hong Kong playing since he took charge.
"I am not a fan of staying in the back and what we will do is to try to find the best tactics for the team and then we'll see how it is running," he said. "Of course we played with India the same tactic and played a really good game though the result [a 4-0 defeat] was not good but we were satisfied. We will be against much stronger teams in the EAFF and we will find the best tactics."
Andersen's squad will train all week at the side's base in Tseung Kwan O before it is trimmed to 26 players, with the squad heading to Japan on Saturday.
Among the squad, naturalised player Yuto Nakamura will have a chance to play against Japan, his motherland.
"I really look forward to representing Hong Kong again after my last appearance in 2018," the Lee Man forward said. "But I must make the final squad first as the coach is very demanding. I must meet his requirement and need to work hard for that."
Hong Kong were asked to play in the tournament after North Korea withdrew from the competition, with the slot decided by where there were in the Fifa rankings in March.
Hong Kong play Japan in the opening match in Kashima Stadium in Ibaraki on July 19 before moving to Toyota Stadium in Aichi where they take on South Korea on July 24. Their last match will be at Toyota Stadium against China on July 27.