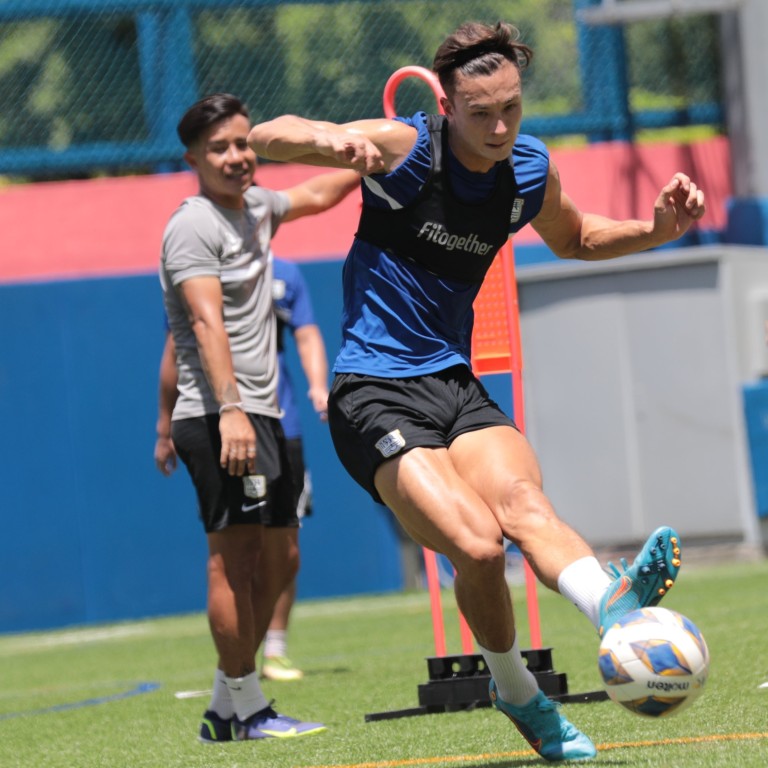 Hong Kong Premier League side Kitchee unveil new signings as they prepare for Asian Champions League and new domestic campaign
Mikael Severo and Eduardo Praes have joined from Eastern Long Lions, along with Jordan Brown from Resources Capital
Former footballer of the year Fernando Pedreira also sets to return providing he passes medical
Kitchee unveiled three new signings and signalled a fourth one could be on the way as they started preseason on Tuesday in preparation for the upcoming AFC Champions League knockout stage and new domestic season.
Midfielder Mikael Severo and defender Eduardo Praes have joined from Eastern Long Lions, while Jordon Brown arrives from Resources Captial.
The Long Lions pair will be part of a two-week training camp before their new side heads off to South Korea for further preparation ahead of their Champions League round-of-16 match in Japan next month.
Brown, meanwhile, has yet to start after returning to Britain for personal reasons.
Former Hong Kong Footballer of the year, Fernando Pedreira, who was earlier released by Eastern, is on trial with the club he spent five seasons with before moving to their Premier League rivals.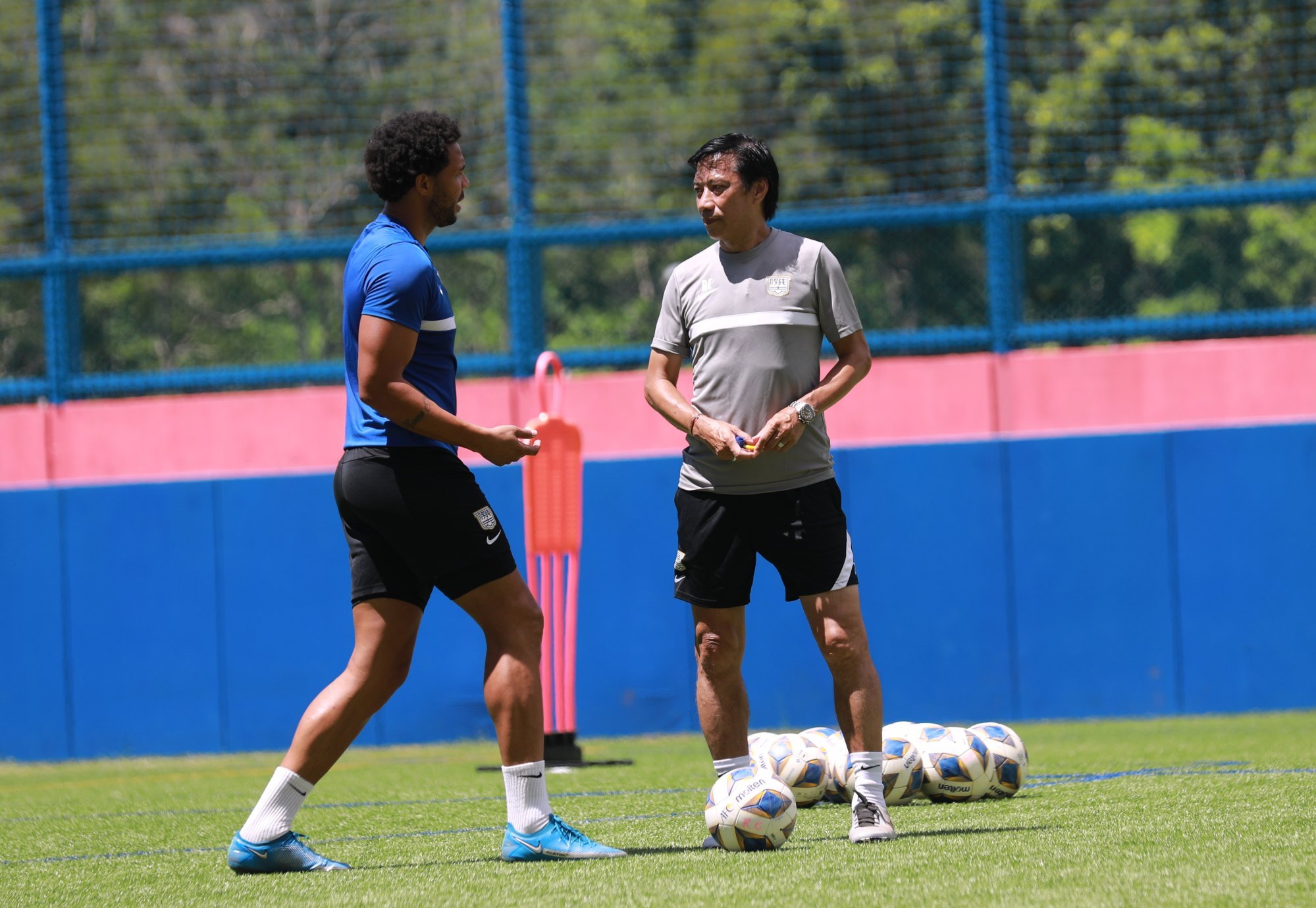 Alex Chu Chi-kwong, the Kitchee head coach, refused to be drawn on whether the loss of eight players in the off season, including Hong Kong internationals Sean Tse Ka-keung and Philip Chan Siu-kwan, has weakened his side.
"Players come and go are very common especially in the closing season," Chu said. "The most important thing is how to keep the players fresh every season and that's why we allow someone to leave but also bring in some new faces.
"The three new signings can definitely help. Serevo is a hard working box-to-box player and should fit into Kitchee's midfield formations easily, while Praes has been playing in Hong Kong for many seasons and is a suitable replacement for Tse in central defence.
"Fullback Brown is a natural left footer with strong attacking ability. He should be able to strengthen our left side defence and at the same time provide the required ammunition for our attacking players such as Dejan Damjanovic."
Chu said they were still deciding whether to sign Pedreira, who was injured while playing for Eastern.
"He wants to come back to the club which he has won many honours including the footballer of the year award but we have to be very careful because he is not young any more and very easy to get injured," he said.
"But he is an experienced and quality player and can easily blend in with other players for his previous experience her. We'll see."
The champions also welcomed some promising players back to the club. Sebastian Buddle, who was on loan with the Hong Kong Under-23 side last season, will return, along with Ngan Cheuk-pan, who just finished his university degree in the United States.
Ngan, 24, played in the 2020 Champions League for Kitchee before leaving for the States to continue his studies.
Midfielder Clement Benhaddouche, who ruptured knee ligaments in last year's preseason, has completed a lengthy rehabilitation programme in Belgium and returned to the club. The 26-year-old midfielder has made 16 appearances for Kitchee since 2019.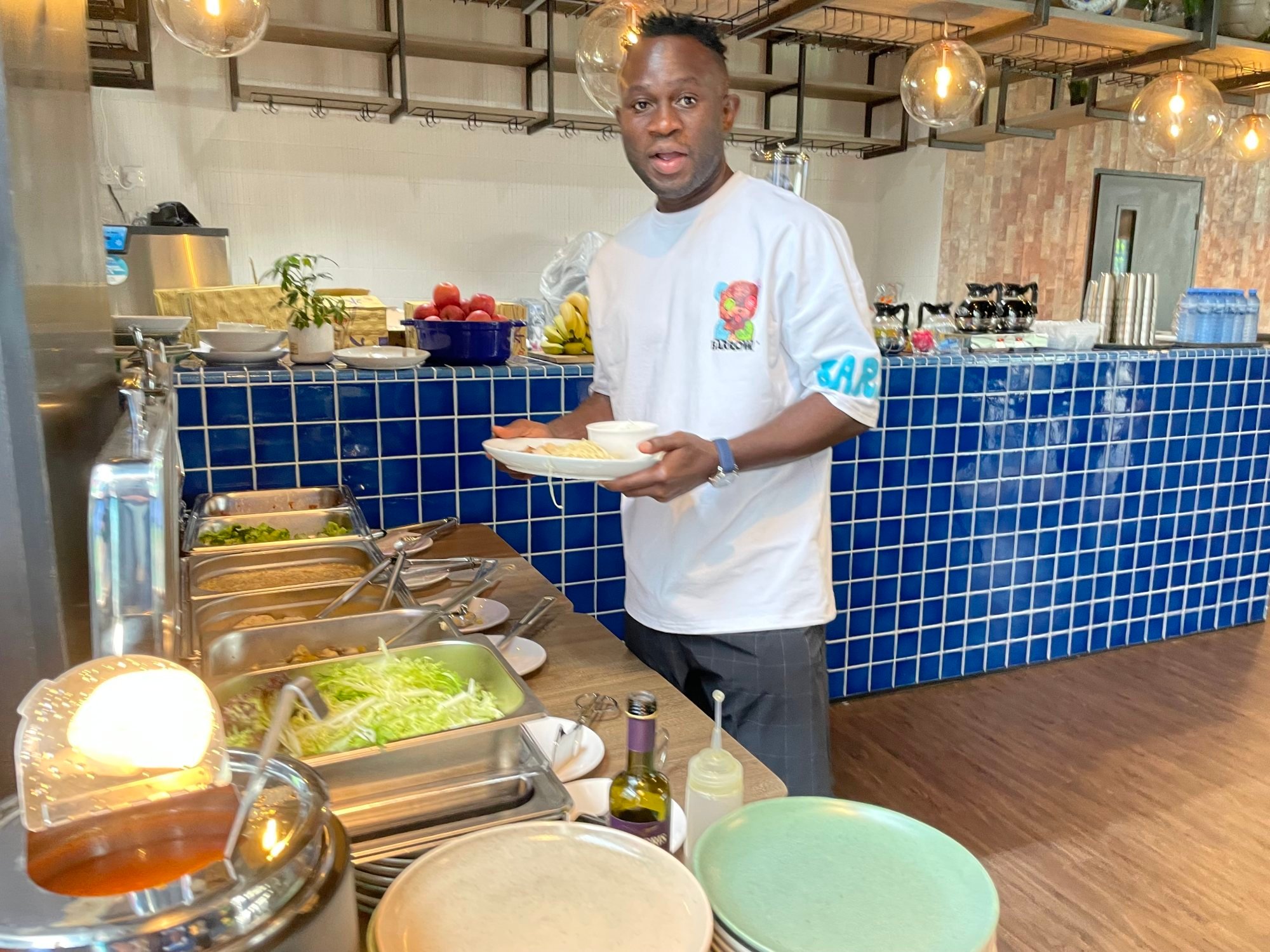 However, defender Shinichi Chan has left to go on trial at Spanish third division side Real Union, and is expected to join them on loan for a year.
With the Champions League knockout stage expected to start next month, Kitchee will play five training games in South Korea, including two against K-league sides FC Seoul and Incheon United before heading to Japan where they will take on Thai champions BG Pathum United in Saitama on August 19.
If Kitchee win, they will play in the quarter-finals three days later, with the semi-finals taking place on August 25.
To further enhance their support to the players, Kitchee Centre has opened a new sports nutrition canteen and a medical clinic in collaboration with Chinese University, which is recognised as one of the 10 AFC medical centres of excellence.