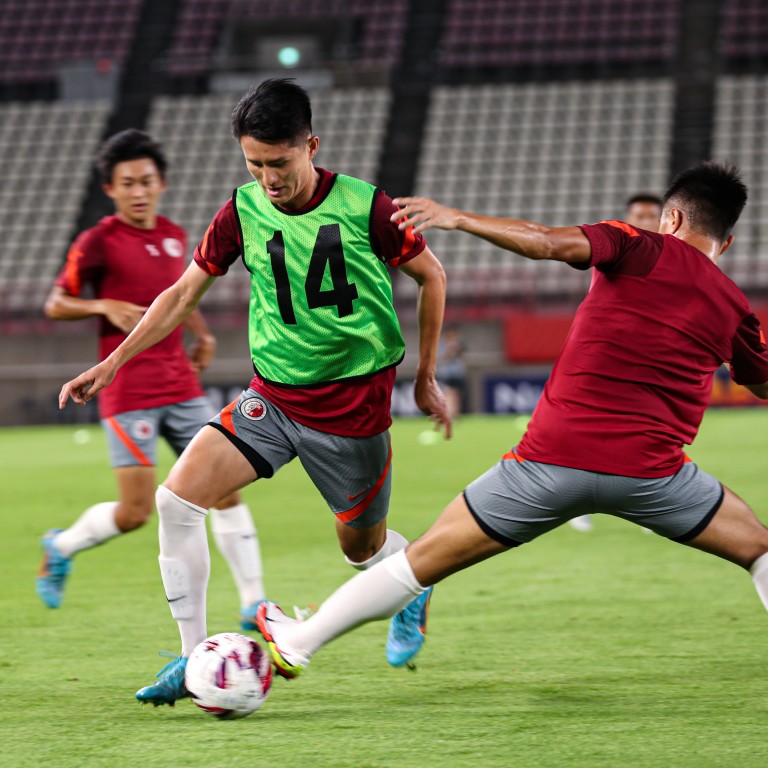 Head coach Jorn Andersen says Hong Kong facing their 'most important game' in EAFF Championship opener
Hajime Moriyasu has selected a group of players that are entirely domestic-based, but Andersen is not letting down his guard
'Japan is the strongest team of everybody, this will be the most important game that we play here,' the Hong Kong coach says
Hong Kong begin their East Asia Cup campaign against host's Japan on Tuesday, with head coach Jorn Andersen labelling it "the most important game we play".
Andersen has already given his side the underdogs status for a tournament where they will also face South Korea and China, and said his only expectation for the team was "to learn and get experience".
Still, the build-up has been less than ideal for the Norwegian, with two of his players, Leung Nok-hang and Tan Chun-lok, yet to arrive at the team base. The pair, who play for Guangzhou City and Zhejiang in the Chinese Super League, had issues with their entry visas.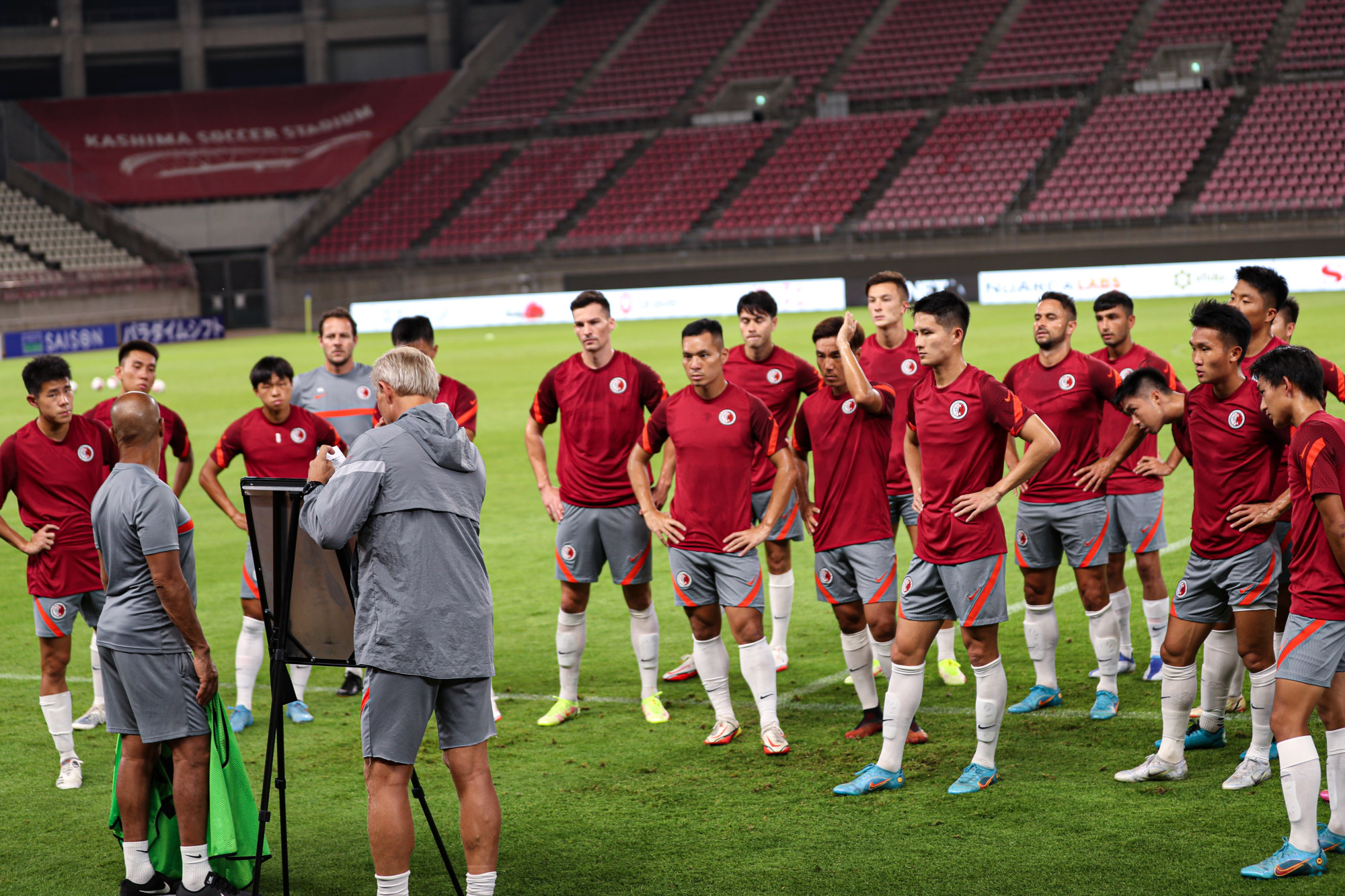 While Tan was expected to arrive on Monday evening, Leung's paperwork was still being processed, according to officials. Vas Núñez, who also plies his trade in the CSL with Meizhou Hakka, joined up with the rest of the squad over the weekend as planned.
"Them arriving late is a little bit of a problem, in terms of our preparation for the first game," Andersen said. "We know that Japan is the strongest team of everybody, they're playing at home, in their own stadium in front of their own fans, so I think this will be the most important game that we play here."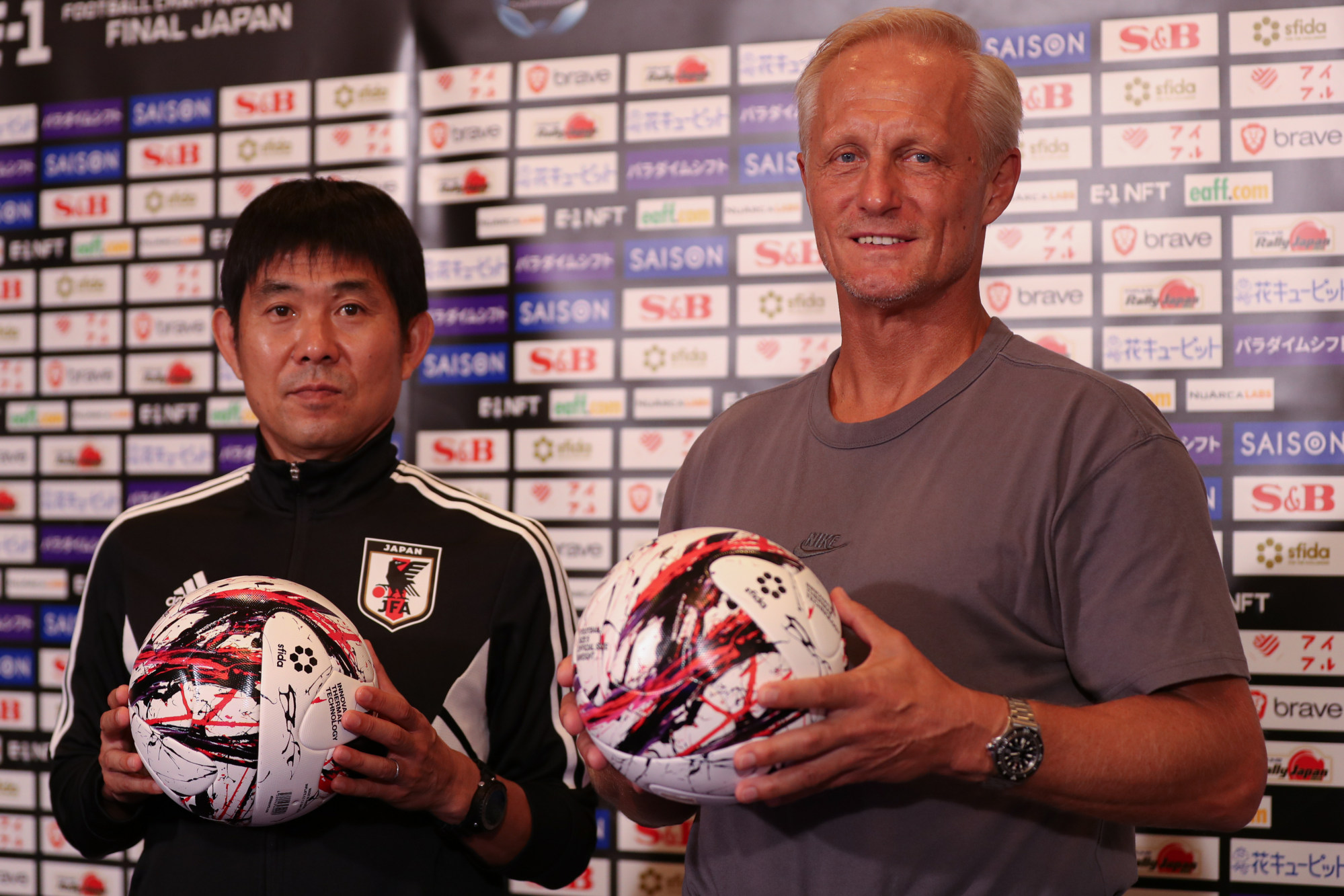 While Japan and South Korea are in the midst of preparing for the World Cup in Qatar later this year, Andersen's thoughts lie elsewhere.
Just six months into the job, and he has already guided his side to a place in the Asia Cup for the first time in 54 years.
"We are here to learn, we are here to try to get experience," Andersen said.
"This is where we start preparing for next year's Asia Cup, and this is the first time we can be together [since qualifying] and take the next step."
With the World Cup firmly in mind, Japan's coach Hajime Moriyasu has selected a group of players that are entirely domestic-based.
Takehiro Tomiyasu of Arsenal, Real Madrid's Takefusa Kubo and Takumi Minamino of Monaco are just three of more than 20 Europe-based Japanese players busy with preseason with their clubs.
Eleven of the 23-man squad have never appeared for the senior national team before.
South Korea coach Paulo Bento has also gone local as he gears up for games against Uruguay, Ghana and Portugal when the World Cup kicks off in November.
Bento has selected eight uncapped players in his squad, and is without the likes of Premier League Golden Boot winner Son Heung-min. South Korea's first game is against China on Wednesday.
"The newly selected players have been playing well in the K-League recently," Bento said.
"It's a pity that the period for new members to train in the national team is short. "But we will make sure that they can better understand the tactics and philosophies pursued by the national team."
China meanwhile, have entrusted this tournament to under-23s coach Aleksander Jankovic, after the senior team's dismal performance in trying to qualify for the World Cup.
He has selected just four players in his roster who have prior experience of representing the national team.
"We are by far the youngest team here," Jankovic said. "We have two strong teams using it as development of the World Cup in Qatar and it's a good test and challenge for our young team.
"We respect all our opponents but we will look to play our own style and are looking forward to the tournament."
The women's tournament, which also kicks off Tuesday, will serve as a useful warm-up for the 2023 World Cup for China, Japan and South Korea, with Taiwan completing the quartet.