EAFF Championship: Jorn Andersen demands Hong Kong go on the front foot for South Korea clash
Hong Kong face South Korea in their second game of the tournament on Sunday, after a 6-0 thrashing by Japan
Win or lose, head coach Andersen says his players are getting some much-needed experience against top teams in Asia
Head coach Jorn Andersen has called for a more attacking style of play ahead of Sunday's East Asian Cup clash against South Korea, saying he wants a team the city can be proud to support.
Hong Kong will face South Korea in their second game of the tournament, days after a
crushing 6-0 defeat
by Japan in their opening match.
The loss, however, is no cause for concern, with Andersen stressing his side is there to soak up the experience of playing against Asia's top teams.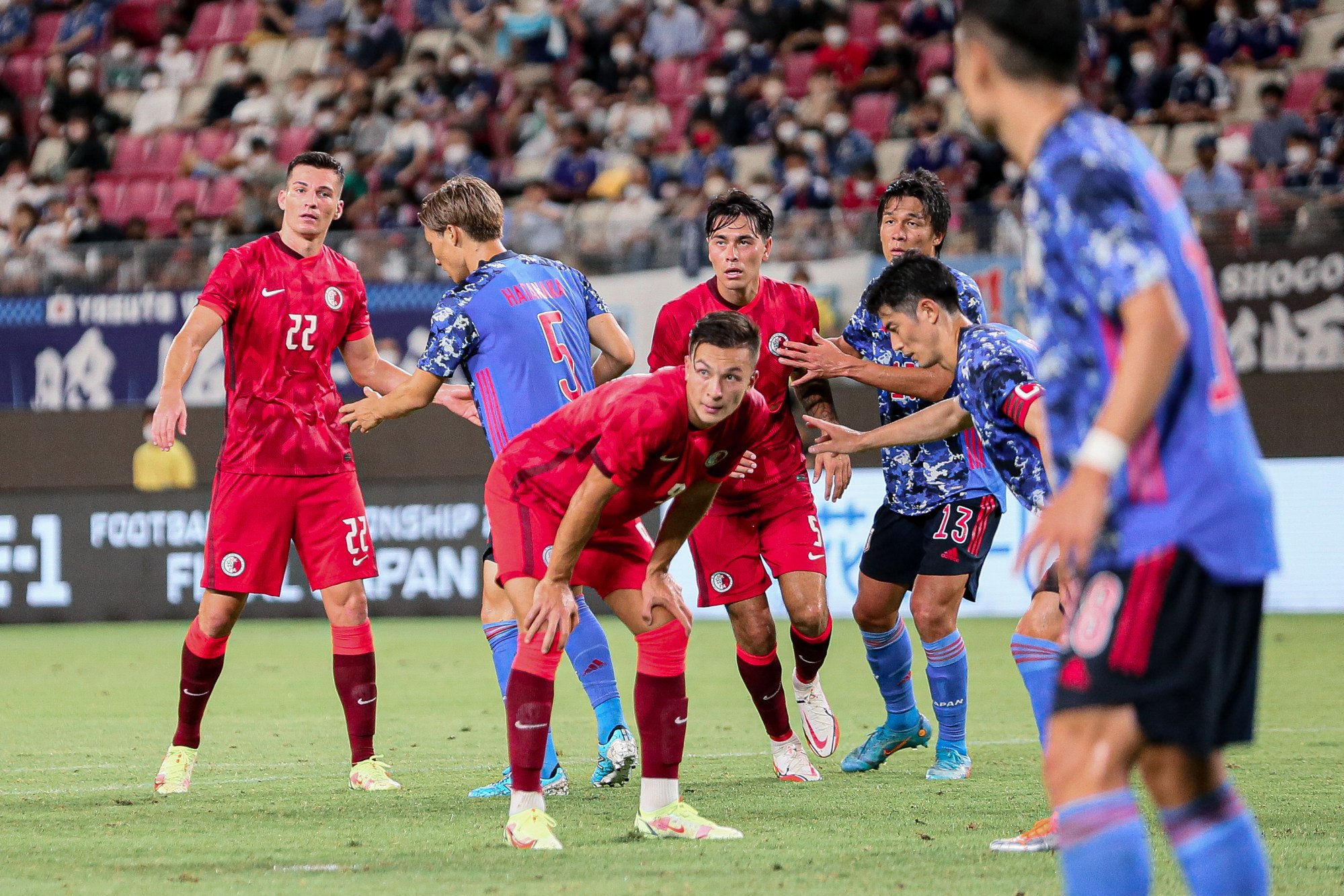 "It's very important for us to play against teams like Japan and South Korea because we learn from games like that," Andersen told a media conference ahead of Sunday's clash.
"The best teams in Asia have the best players and to lose against them – even if you lose 6-0 – is not a big matter because Hong Kong is not a big team in Asia."
Andersen's side have been hit with injuries in the wake of the Japan defeat, with key players including versatile Zhejiang defender Leung Nok-hang out for the remainder of the tournament.
Fitness, conditioning and a shift to a more offensive style of play are three other key areas Andersen is tackling.
"We have to develop this team with a more attacking style of football," he said. "We can only win games when we are strong in offence. Of course we need defence, but I am not a big fan of this playing style that Hong Kong has played before.
"We know we have to be better. We want to be better and we have to attack better. We need to be more accurate, and don't let them play too easily. We have to try to keep the ball more to create more in the front."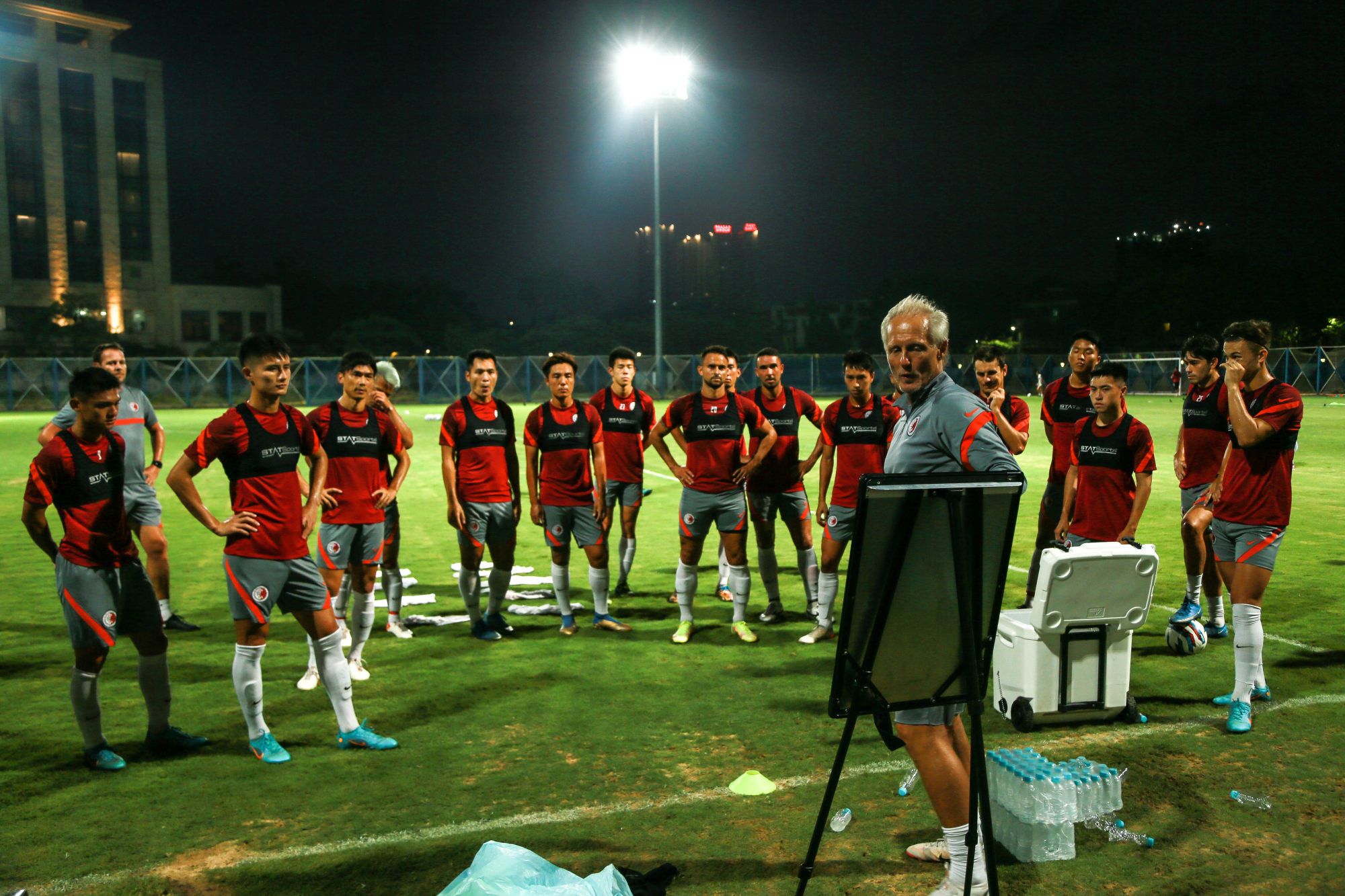 South Korea got their EAFF campaign off to a strong start, handing China a 3-0 defeat at Toyota Stadium. The Koreans have won the last three editions of the regional tournament, and the victory moved Bento's team level with tournament hosts Japan at the top of the standings.
"South Korea played some high quality football against China and we look forward to playing against this team," Andersen said. "From this game we have to learn, we have to gather experience and we have to develop ourselves further and continue to prepare for the AFC finals in 2023."
Andersen insisted his team will need to focus on improving their fitness if they are to have any chance of success.
"Hong Kong have a big issue with conditioning," he said. "To play football at this level against teams like Japan and South Korea, we have to have conditioning. That is a big issue.
"Hong Kong stopped the league for six to seven months. Players and the team did not train, did not have matches and the conditions for most players were not good.
"Japan and Korea never stopped their league. They kept playing, kept training and are in top condition. China started their league again and have been playing matches – they are in top condition. So that is a big issue for Hong Kong. We cannot follow these big teams in Asia in the condition we are in right now.
"I hope the league will run for the rest of the year and we are ready for the AFC finals in 2023.
Andersen believes most fans in Hong Kong are in support of his push towards a more attacking style.
"We want people to be proud of Hong Kong football and go to stadiums again to support the team because we want to win," he said.