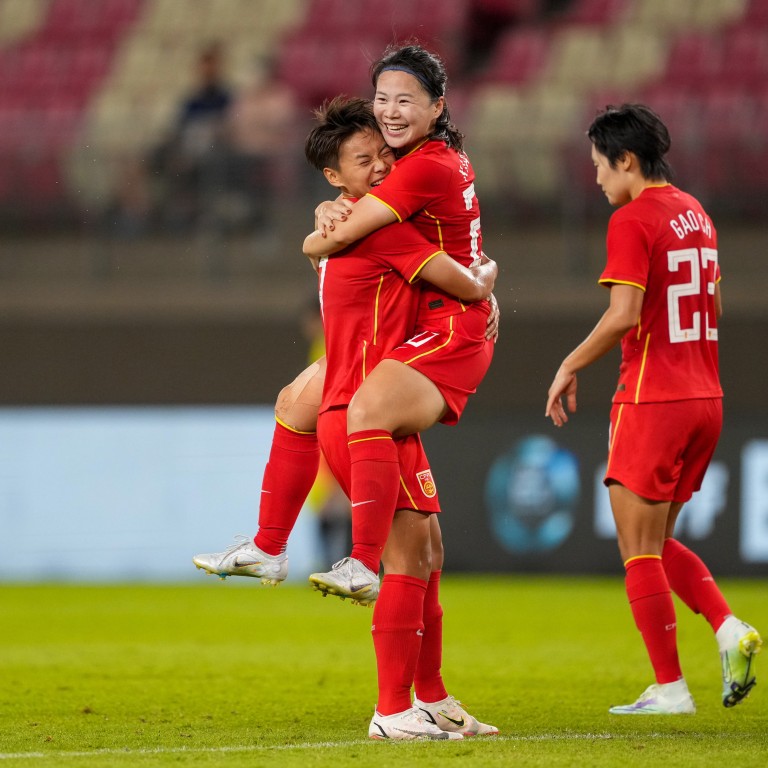 China draw with South Korea in women's East Asian Football Championship, as Wang Shuang returns after 5 months out
Defender Wang Linlin scores equaliser in 76th minute as Steel Roses battle back from going a goal down
Wang enters game in second half for first appearance after damaging ankle in Asian Cup campaign
China's Wang Shuang returned after five months out through injury, as her side battled to a one-all draw with South Korea 1-1 in the women's 2022 East Asian Football Championships at the Kashima Soccer Stadium on Saturday.
The Steel Roses' star striker damaged her right ankle during China's run to the Asian Cup title in February and missed a national team training camp in May because she had yet to recover.
Her entry against Korea as a substitute for Zhang Linyan in the 65th minute gave China more firepower upfront in a game in which they did not manage a shot on target in the first half.
It was somewhat fitting, therefore, that the goal was created and scored by defenders, with Xiao Yuyi's miss-hit tapped in by Wang Linlin in the 76th minute.
In February, China had rallied to beat South Korea 3-2 in the AFC Women's Asian Cup final. Before this tournament, some South Korean players said they wanted the chance to take revenge.
They started the brighter of the two sides in the game's early stages, putting China under pressure in the first 10 minutes.
And South Korea eventually made the breakthrough in the 34th minute, when striker Choe Yu-ri took a pass from Ji So-yun inside the box, and curled a beautiful shot into the bottom right corner of the goal, giving Chinese goalkeeper Zhu Yu no chance.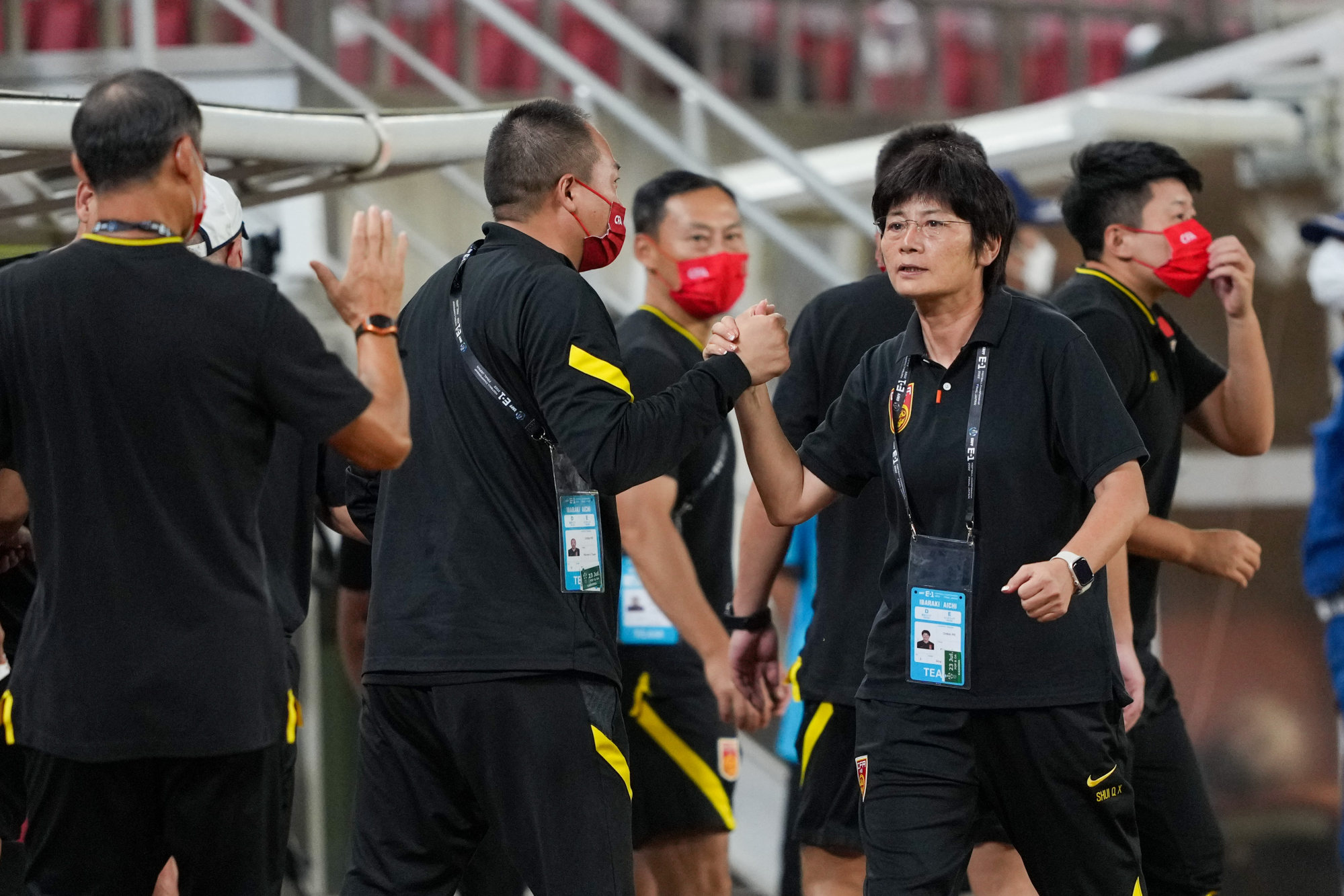 There was little to suggest that China might equalise, even with Shuang's introduction, and the goal when it came was as much to do with Korea's poor defending as it was with Linlin's finish.
On a rare foray forward, Xiao had a shot deflected behind for a corner. When the cross came in, South Korea goalkeeper Yoon Young-geul inexplicably decided to punch a ball she could easily have caught, it dropped to Xiao, who miss-hit a shot from 12 yards, and Linlin turned it in at the back post.
"The level of the two teams was close in today's game. I think our performance was OK," Shui Qingxia, the China coach, said.
In the tournament's other match on Saturday, Japan beat Taiwan 4-1.
So far, hosts Japan top the four-team table with two wins, followed by China, and the two clash on Tuesday in a game that will decide the women's competition.