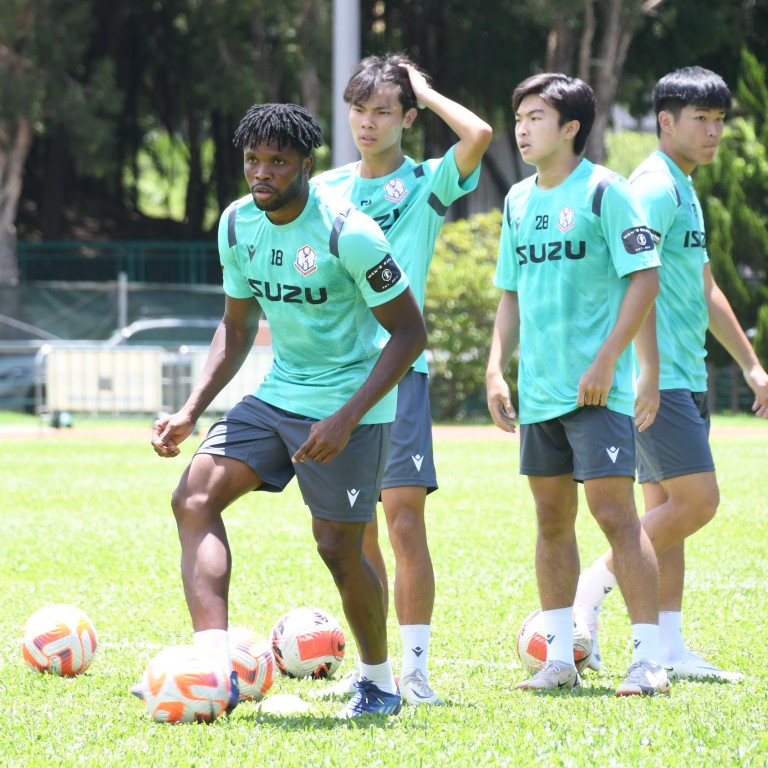 Mahama Awal moves closer to his dream to represent Hong Kong after sealing Premier League return with Southern
The Cameroon-born winger is one of 12 new faces at the club ahead of new top-flight season, joining from First Division side North District
Awal is in the process of applying for a Hong Kong passport, with Southern chairman Chan Man-chun backing him to earn international call-up
Forward Mahama Awal hopes his return to the Premier League with Kwoon Chung Southern can boost his dream of playing for Hong Kong at international level.
The 31-year-old was one of 12 new faces as Southern officially kicked off their preparations for the new season at Aberdeen Sports Ground on Monday.
"It's always my dream of representing Hong Kong and with the 2023 Asian Cup finals coming soon, I hope it can come true," said Awal, who lined up for First Division side North District last season after playing for heavyweights South China and Pegasus.
"Of course, I have to work hard to help my new club and avoid getting injured so I can impress the Hong Kong coach. But returning to top-tier football is definitely the first step. It's an exciting opportunity that I can't afford to lose."
The Cameroon-born winger, who joined South China from China League One club Sunray Cave of Guangdong in 2015, has already fulfilled the seven-year residence requirement to obtain his permanent Hong Kong identity card.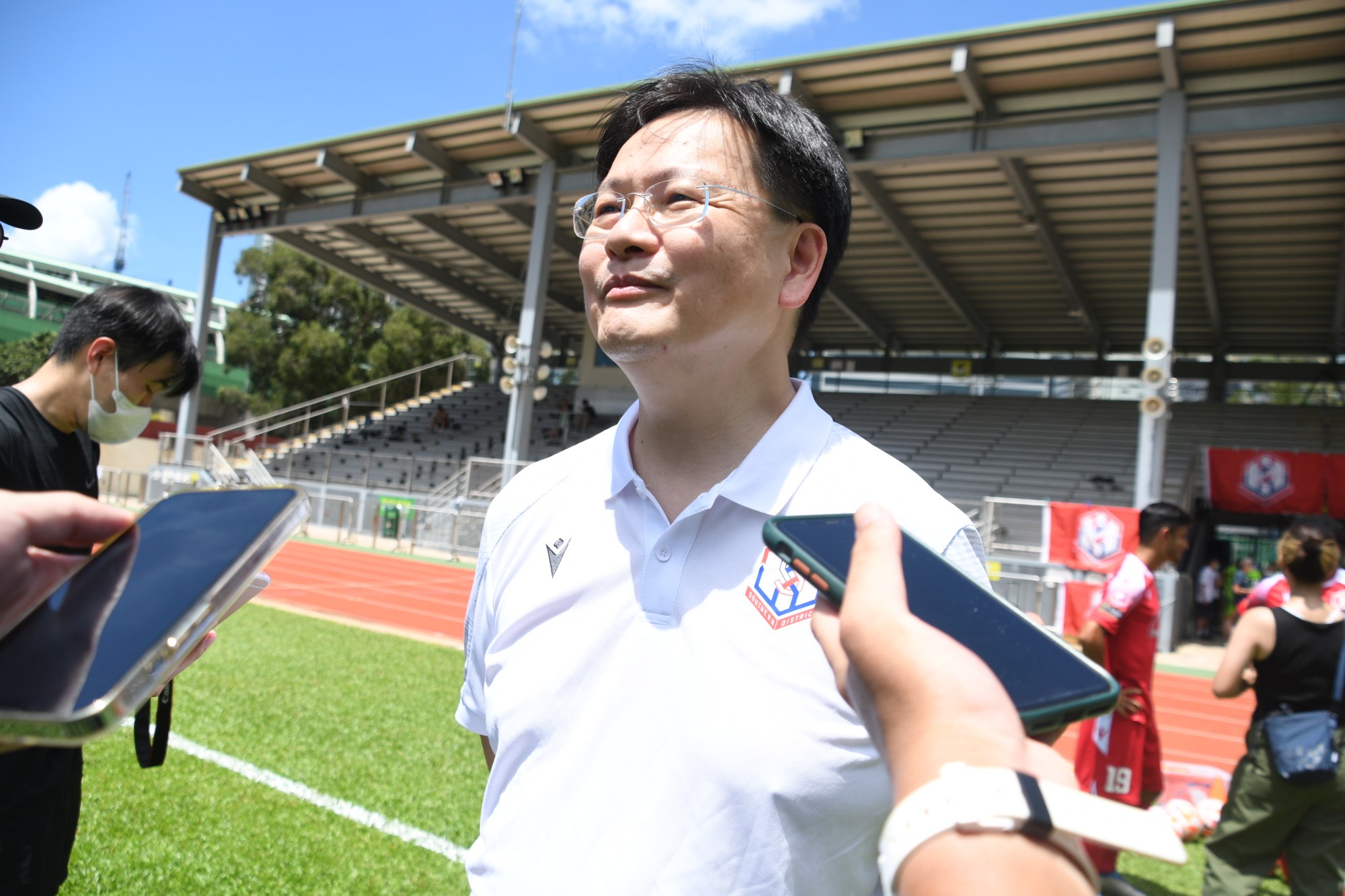 He is now in the process of applying for a Hong Kong passport, which is a prerequisite for playing at international level.
Awal, who could run the 100-metre sprint in under 11 seconds in his younger days, has tormented defenders across the city with his speed.
He was named in the team of the season after his debut campaign in Hong Kong with South China, whom he played for until 2017.
He then joined Pegasus for two seasons until 2019. Awal returned to the Yuen Long-based club in early 2020, only for domestic football to soon be suspended amid the pandemic, which took a financial toll on Pegasus and saw them
quit the Hong Kong Premier League
.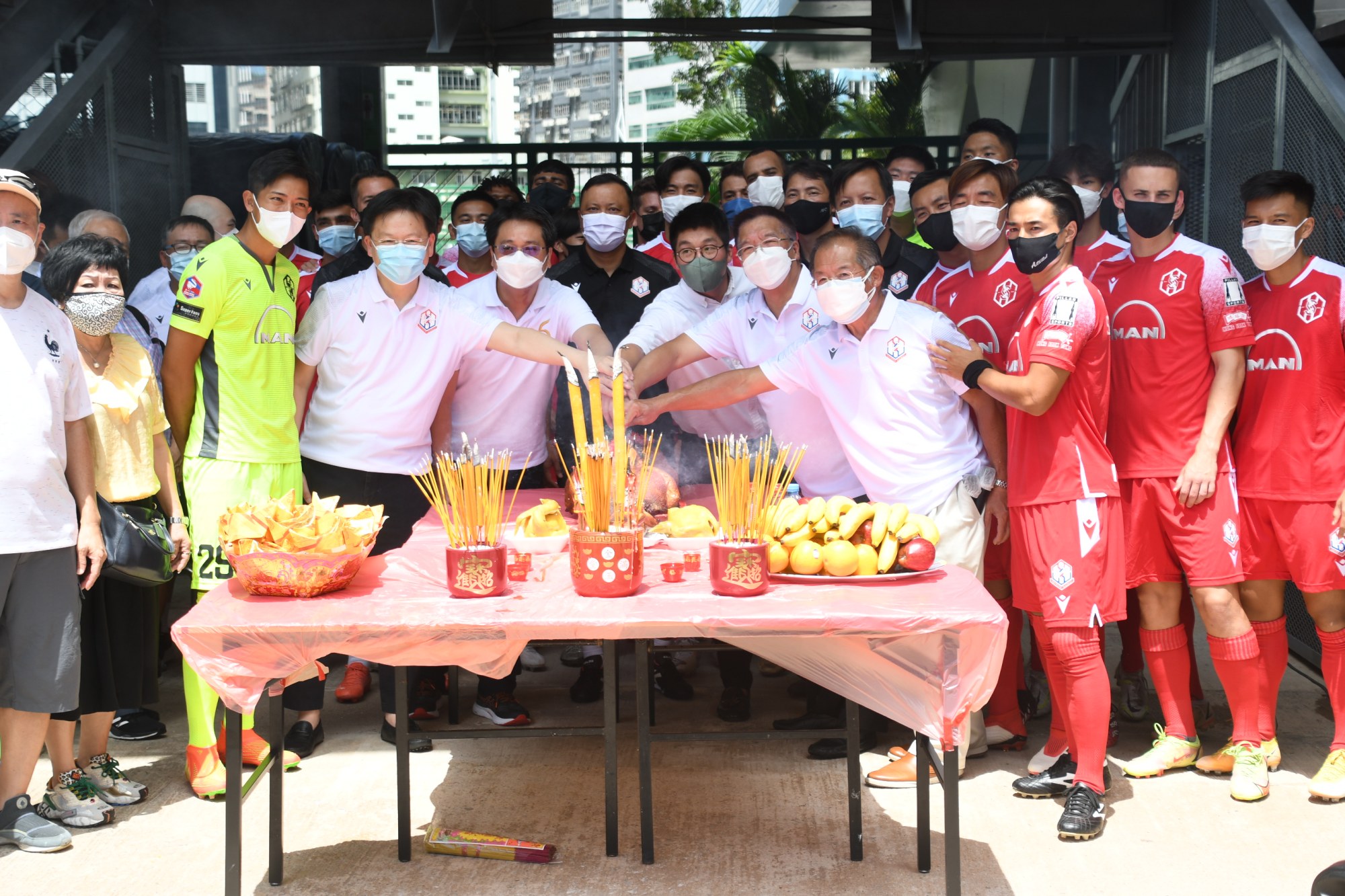 Awal played for North District in the First Division last season, scoring 11 goals from 13 games before the league was suspended again in January, and his new chairman Chan Man-chun said he still has a big role to play at Southern despite his age.
"He is now 31 but his experience in top-tier football can help us," said Chan. "We have lost forward James Ha but the arrival of Awal may solve the problem. If he can do well, Awal may also have a chance to represent Hong Kong as he is applying for the passport."
Hong Kong international Ha left the club in the summer hoping to find a new career in England according to his social media.
Chan said the club has set aside a budget of HK$8 million for the season, with a top-four position in the league their target.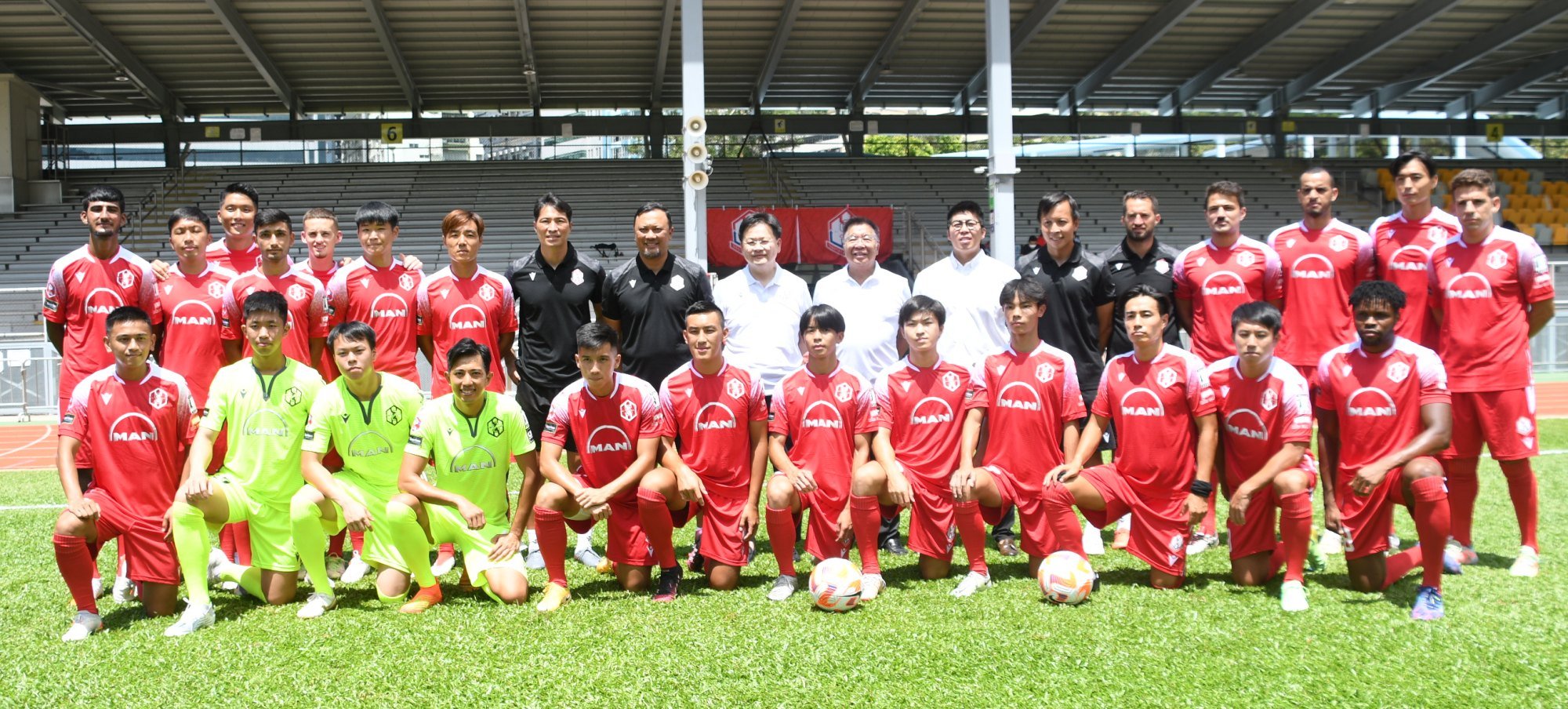 "Kitchee and Lee Man will be the top two teams to beat and we would be happy to finish in the top four," said Chan.
"As a district team, our budget can hardly compare with the two heavyweights but we still want our players to showcase a strong fighting spirit to compete against the giants.
"District teams have been in Hong Kong football for two decades and there will be three of them in the top tier in the new season – Tai Po, Sham Shui Po and Southern. We hope to see more support from the government to support district teams."
Of the 12 new faces at Southern, half of them will be used as under-23 players, mainly for the Sapling Cup. But the club also welcomed the return of Hong Kong international Lau Hok-ming in defence, midfielder Lee Ka-yiu and defenders Kessi dos Santos and Tse Long-hin.
The arrivals boost a squad already featuring Hong Kong internationals Ju Yingzhi, Jahangir Khan and Ng Wai-him, as they look to pose a threat in the new season.