Kitchee ready to shed underdog status in first AFC Champions League challenge
Premier League champions are first team from Hong Kong to reach knockout rounds of the continental championship
Coach Alex Chu says preseason stint in South Korea has prepared his side for a 'hard game' against Thailand's BG Pathum United
Kitchee will be looking to shake off their underdog's tag when they attempt to extend their record-breaking run in the Asian Champions League in Japan on Friday against Thailand's BG Pathum United.
The Alex Chu-coached Hong Kong Premier League champions are the first team from the territory to reach the knockout rounds of the continental championship but face a stiff challenge to advance to the quarter-finals when the teams meet at Komaba Stadium in Urawa.
"I hope our players can seize this good opportunity because this is the first time for a Hong Kong team to arrive at the knockout stage in the Asian Champions League, so that's why I hope our players can do well in tomorrow's game," Chu told reporters on Thursday.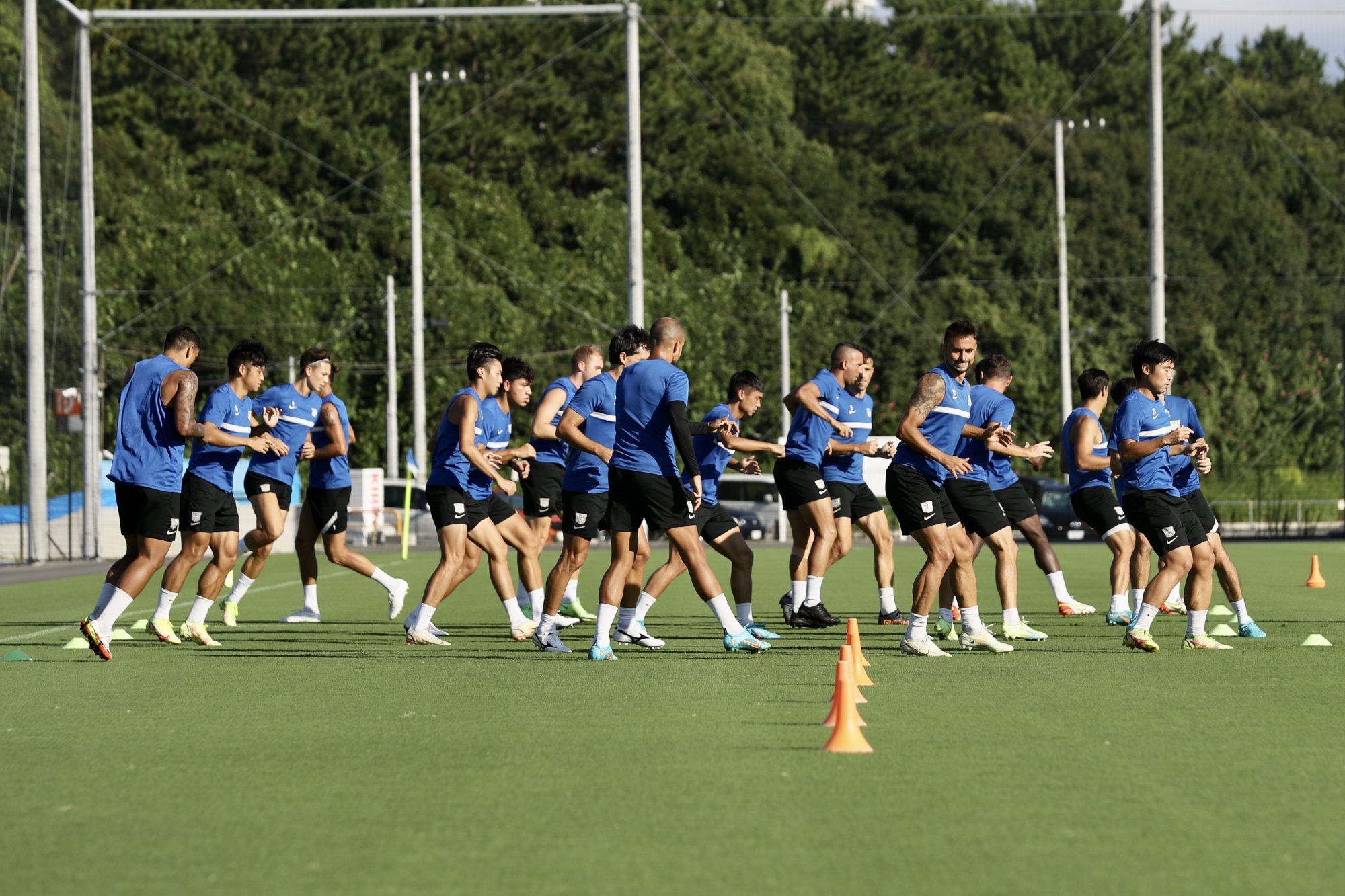 "Even though BG Pathum United is quite a strong team, we will do our best and we look forward to going further.
"We're ready to play a hard game. I saw some video and BG Pathum United are a very strong team and the Asian Champions League is a different level because any team can play with very good foreign players and high quality players. It's very different."
Due to the Hong Kong Premier League's enforced shutdown as a result of the Covid-19 outbreak earlier in the year, Kitchee go into the game having not played competitively since the 2-2 draw with Japan's Vissel Kobe in April that secured their place in the Round of 16.
The club embarked on a two-week preseason stint in South Korea prior to their arrival in Tokyo on Monday and go into the game buoyed by their previous performances against Thai opposition in the competition.
Kitchee recorded a win and a draw against Port FC in last year's group phase before notching up a pair of victories over Chiangrai United at the same stage of this year's tournament as the club advanced to the knockout rounds.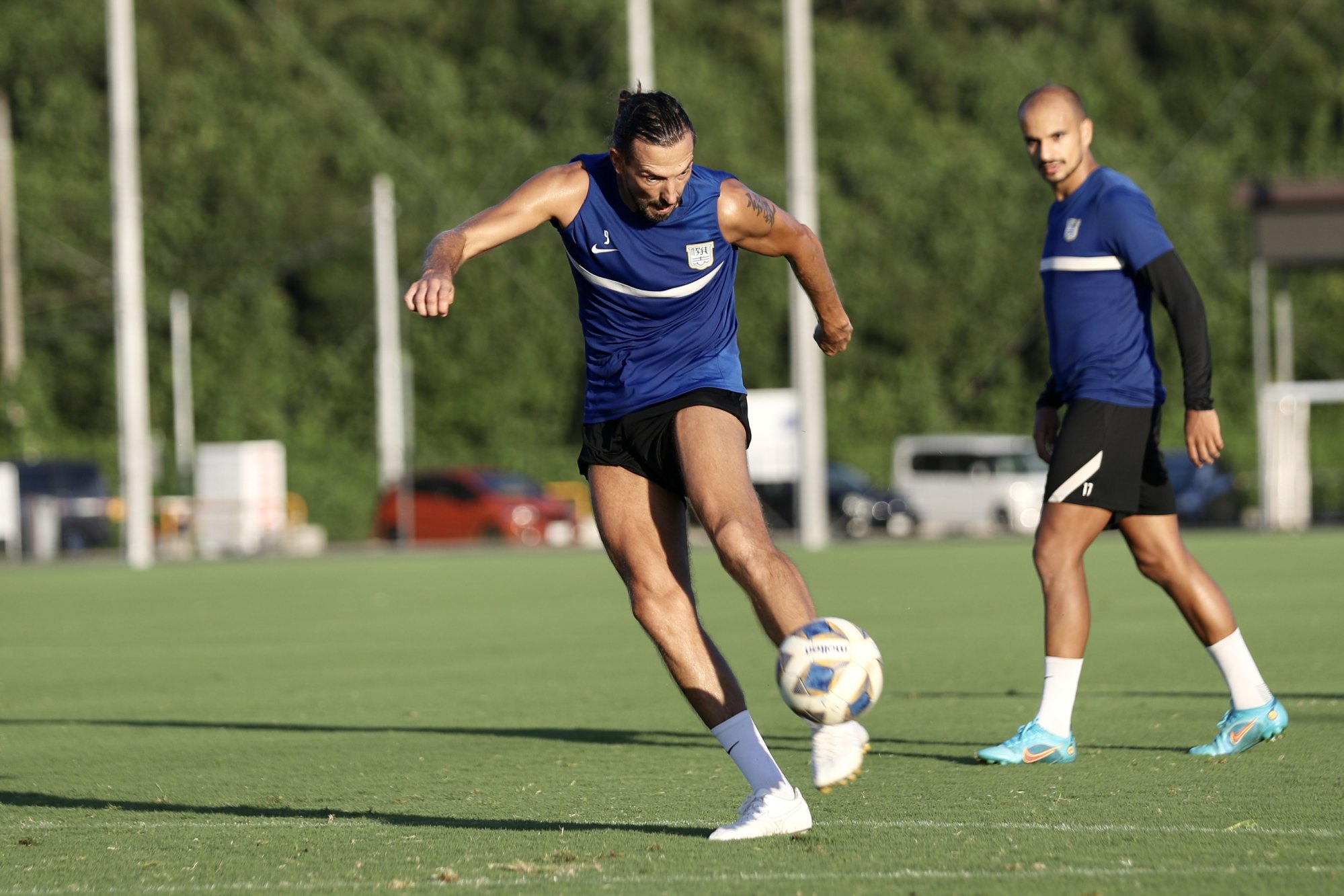 "For us it's a great opportunity to reach this stage of the Asian Champions League," said defender Dani Cancela. "It's our first time but we're here to win.
"We're the underdog team and they maybe have a bigger squad and a bigger budget but we did well in the group stage against bigger teams last year and in the Asian Champions League we have done better and better. Hopefully tomorrow we can deliver our best and we will try to win for sure."
A minor muscle injury means Fernando, Kitchee's new signing from Eastern, will start on the bench but Cancela has few concerns regarding he and his teammates' lack of match practice with both clubs yet to start their domestic league campaigns.
"We were in a worse position when the group stage started because the other teams were in competition and we were not, and we did a good group stage," he said. "For this game both teams are in preseason because they also stopped in May, so I don't think this is a big problem.
"We are facing a strong team and they already played in their Super Cup so they've had one competitive game. But we worked hard in Korea, we played tough opponents and we didn't have bad results at all so we're confident we can do our best."
BG Pathum United, who won Thai League 1 in 2021 to qualify for the Asian Champions League, are led by former Japan Olympic coach Makoto Teguramori and have a line-up that includes seven members of the Thailand squad that have qualified for next year's Asian Cup.
Veteran Brazilian striker Diogo, meanwhile, has vast experience in the Asian Champions League, scoring regularly in the competition during stints with Buriram United and Johor Darul Ta'zim.
"We had a chance to observe their playing style when they played in Thailand and from our scouting we have seen that they have a good defence and impressive transition into attack," Teguramori said of Kitchee.
"So what we have to do here is not give them chances to do what they're good at.
"The determining factor for tomorrow will be our attack and if we can attack them then we can overcome them. We have to be careful of their transitions. We have to manage the risk well with our mentality. If we lose the ball we have to stop them from counter-attacking us."