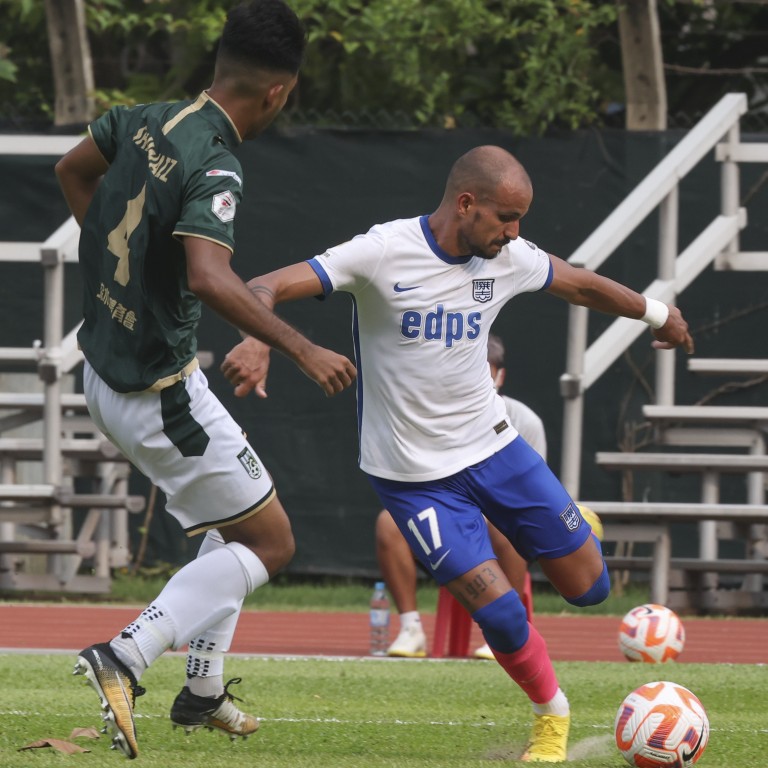 Hong Kong Premier League: Kitchee's record goal blitz gives newcomers Sham Shui Po a harsh reality check
Defending champions open their season with 10-0 hammering of Poon Man-tik's side at Sham Shui Po Sports Ground
Thunderstorm interrupts match but can't stop goals raining down on home side
It was raining goals long before it started actually raining at Sham Shui Po Sports Ground on Sunday, and while the home side were given a brief respite by the thunderstorm, Kitchee were in a far less forgiving mood.
Playing in their first Hong Kong Premier League game of the season, the defending champions' 10-0 thrashing of Sham Shui Po sent an ominous warning to title rivals Lee Man, Eastern and Kwoon Chung Southern.
Kitchee had scored seven by the time the referee called a temporary halt to proceedings with 15 minutes left, and added three more just for good measure when play resumed half an hour later, in a record-equalling thrashing of the league newcomers, who played the last 20 minutes with 10 men.
Still, head coach Chu Chi-kwong refused to get carried away with the result, which matched the win over Football Club during the 2016-17 season.
"Perhaps we haven't played in the league for a long time and the players were a bit hungry," Chu said. "Of course, it was a good start instilling needed confidence to the players. But the league is a long journey and we still have to improve in certain areas if we want to last through the whole season.
"Sham Shui Po are new to the top flight and apparently they need time to adjust to the pace. There will be a break soon because of the Fifa window and we will make use the opportunity to see which areas we can improve before we face the real challenges."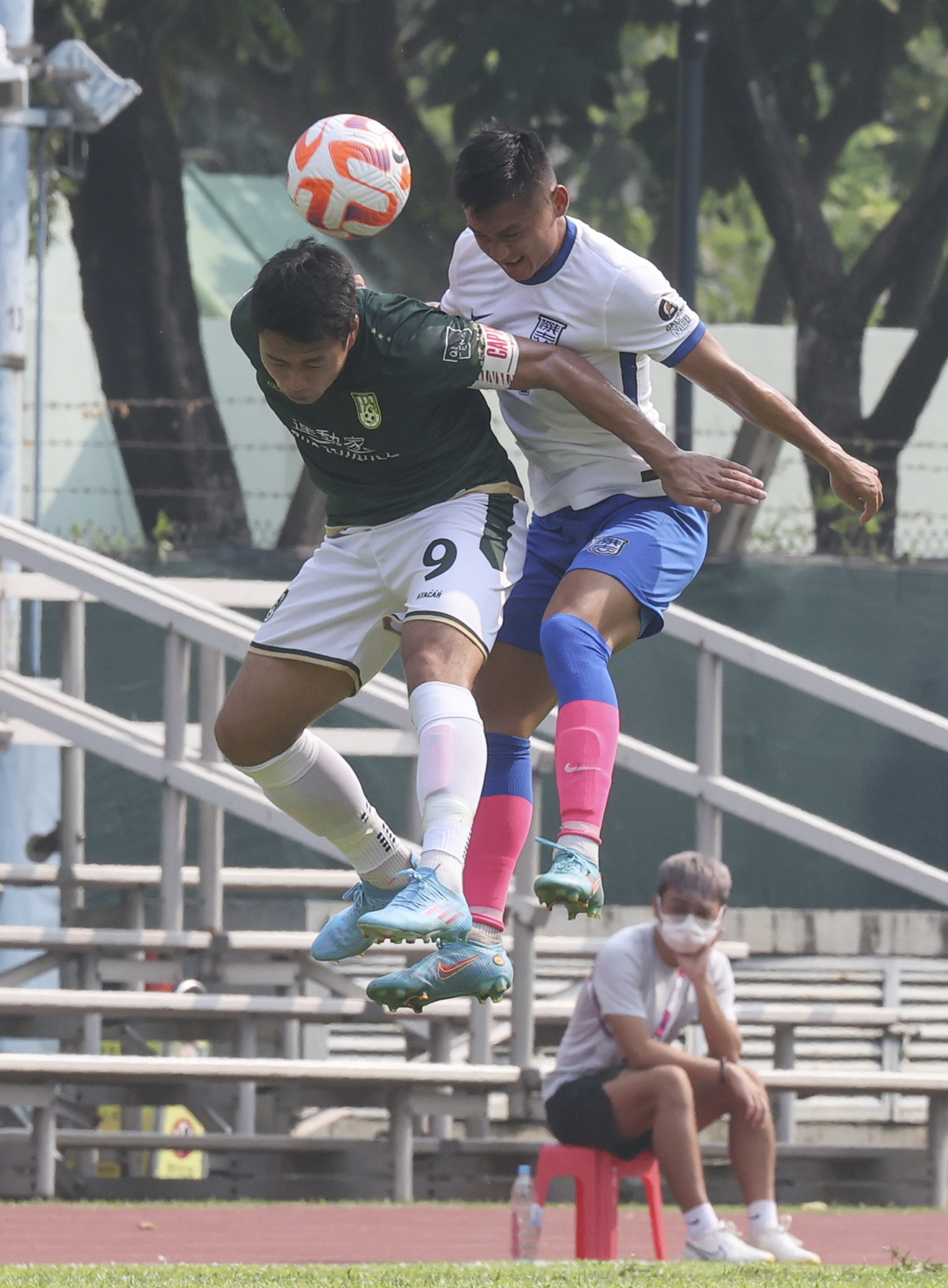 It took Kitchee just two minutes to get on the score sheet, with Poon Pui-hin getting the first of his two goals. He added a second six minutes later, largely ending the game as a contest before 10 minutes had been played.
Charlie Scott added a third from the penalty spot after 39 minutes, and at 3-0 up at half-time, Kitchee were already cruising.
Hong Kong international Law Tsz-chun added a fourth 10 minutes after the break, and the goals flowed at regular intervals thereafter, with Dejan Damjanovic getting two in the space of six minutes, while Ruslan Mingazov, Cheng Chin-lung and Mikael Burkatt also got in on the act.
Mingazov's goal, two minutes before the thunderstorm stopped play, came moments after he had been fouled by second-half substitute Shahwaiz Khan. The offence earned Khan a second yellow card and left his side in an even deeper hole.
Law, who was named man of the match, said his coach had not stopped pressing them despite the enforced break.
"We keep warming up during that period and that's why we could add to the tally after the match resumed," he said. "In the league competition, every goal counts and that's why we keep pressing for more.
"We had a problem before that we did not score too many goals against weaker teams. Hopefully this is a good sign and we can continue the good work as we keep chasing the league title."
Poon Man-tik, the Sham Shui Po coach, said the result reflected the difference between a top team and his newcomers, and acknowledged that going down to 10 men had done little to help his side's cause.
While the home team started with a number of experienced players, such as Lo Kong-wai, Lau Ho-lam and Remi Dujardin, there was plenty of evidence to suggest it will be a long season for Poon and his men.
"We are still learning as a newcomer and will need to improve in every department to raise our overall strength," Poon said.
In the day's other Premier League encounter, Felipe de Sa's 73 minute equaliser earned Resources Capital a 1-1 draw against Football Club at Tsing Yi Sports Ground.