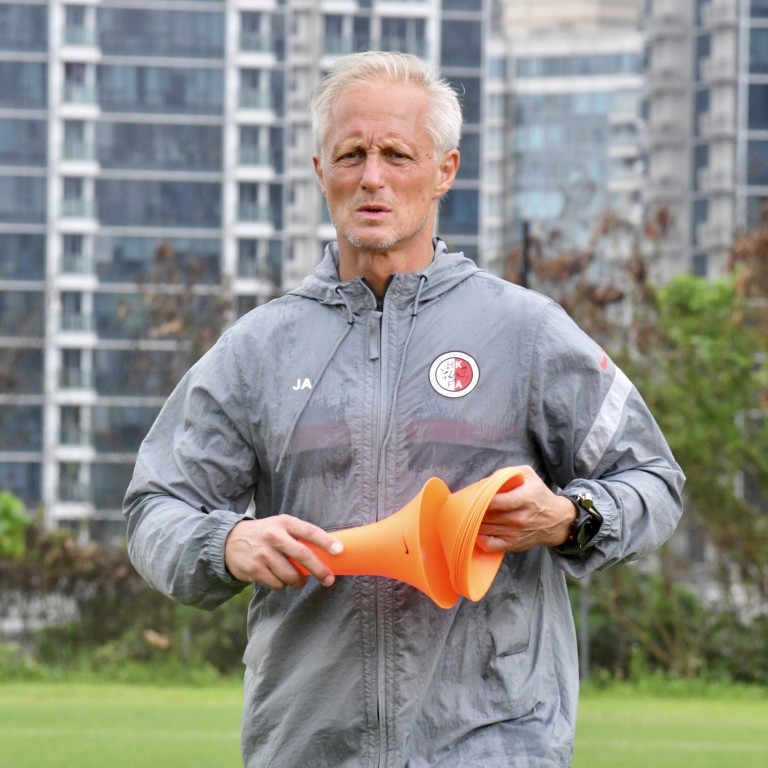 Hong Kong boss Andersen feels no pressure ahead of maiden home appearance against Myanmar
Hong Kong boss to start preparation for next year's Asian Cup finals with two friendlies this week
Players plying trade in mainland stay with clubs for league competitions as China not playing international game
Hong Kong head coach Jorn Andersen said he does not blame players based in mainland China for missing this week's games against Myanmar, adding it would give others an opportunity to impress.
With the likes of striker Matthew Orr, who plies his trade across the border, missing, Andersen has selected Kitchee's Alex Akande as part of his 25-man squad.
But rather than bemoaning the absence of one of his leading threats in front of goal, the Norwegian prefers to look on the upside.
"China will not play any international game during the Fifa window and will continue with their league matches," the coach said. "And therefore the players will have no possibility of coming back and stay with the clubs. I can understand that.
"But when we have the next window in March, we will have the possibility of selecting all these players."
As well as Orr, who scored against both Afghanistan and Cambodia in the Asian Cup qualifiers in Kolkata in June, other players based on the mainland include Tan Chun-lok, Leung Nok-hang, Vas Nunez and Yue Tze-nam, who only joined Chinese Super League side Meizhou Hakka at the beginning of the season.
"Matt is an important player for us and we have to select other attacking players to replace him," Andersen said. "You always come across similar problems when selecting the squad, some players are injured or some are unavailable because of other reasons. We can only play with the best possible players and who will start the game will depend on how the game is run."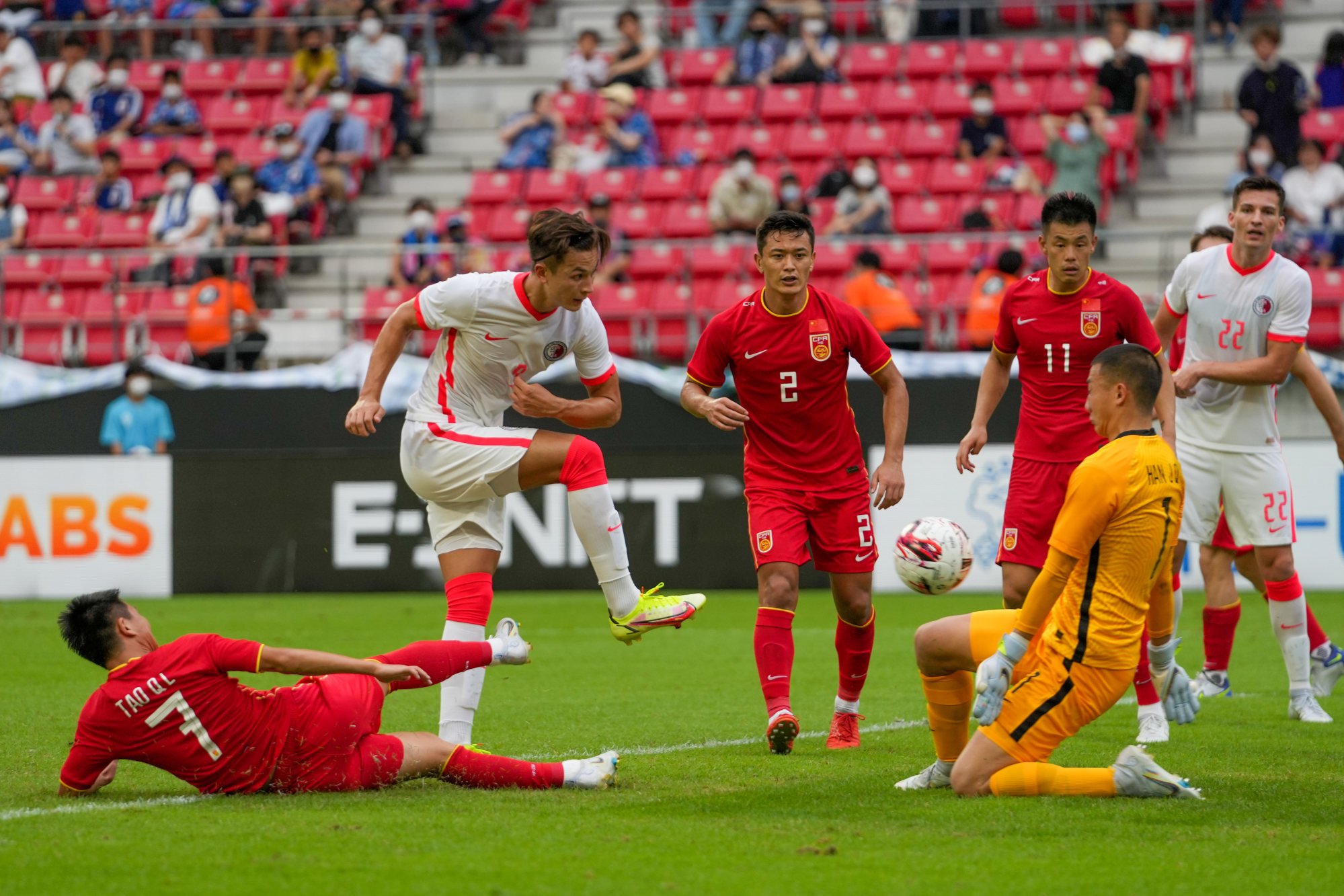 Without Orr, Andersen has picked Akande to provide the fire power up front along with Eastern forward Sun Ming-him. The latter also scored a goal against Cambodia in the Asian Cup qualifies when Hong Kong won 3-0.
Andersen's side play their opponents twice in the space of four days, in a behind-closed-doors training game in Mong Kok on Wednesday night, and in an official international friendly on Saturday at Hong Kong Stadium.
The second of those encounters will be the first time Andersen has led a team in front of home fans, despite taking charge last December, but he said he did not feel any pressure from the occasion.
Hong Kong's last home game was in November 2019, when they beat Cambodia 2-0 in a 2022 World Cup Asian zone qualifier.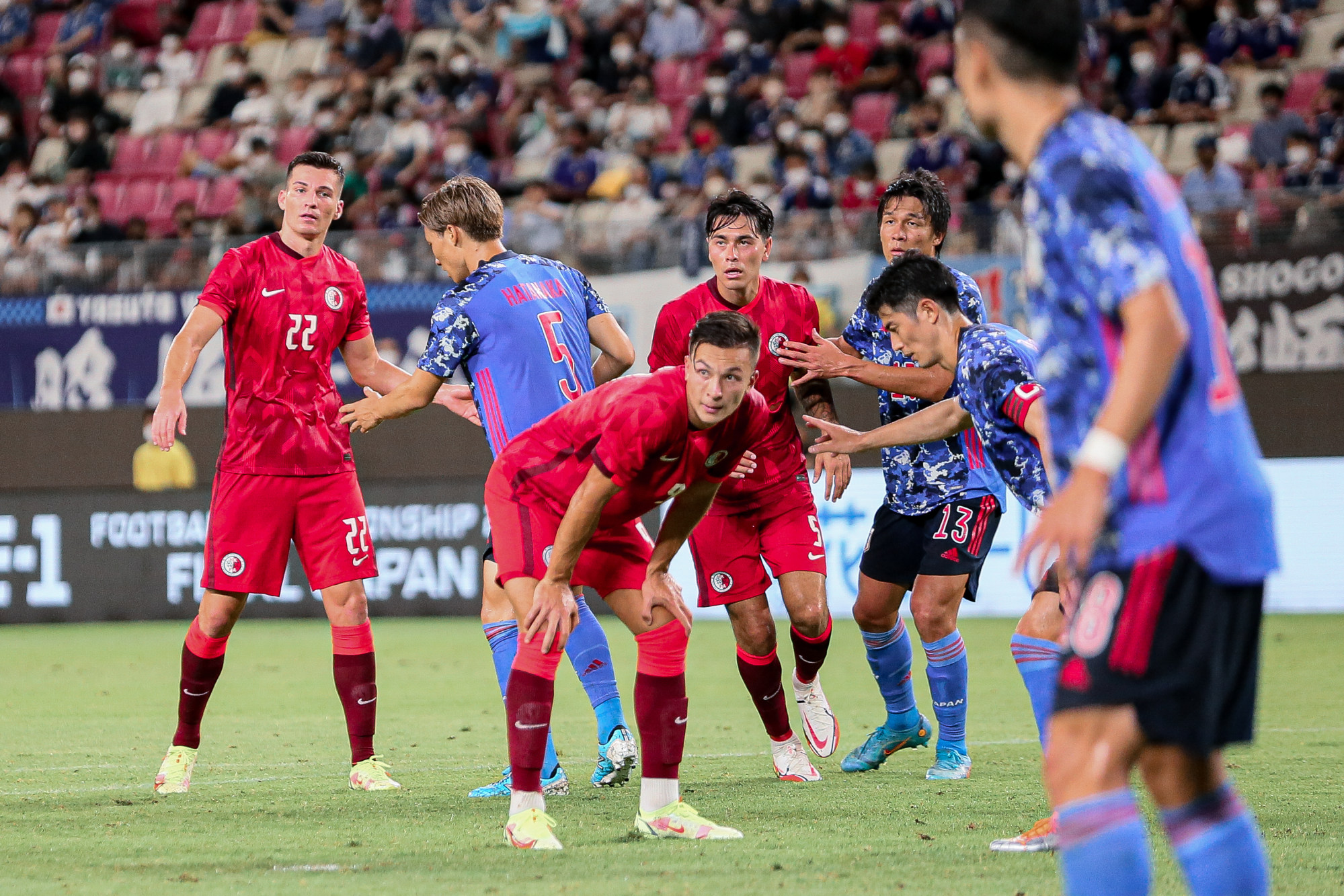 "As long as we are working together and trying to get some confidence by winning the matches, there won't be any pressure for me," Andersen said. "Our first goal is to make two good matches and the second goal is to win both matches.
"And if we can get a good crowd at Hong Kong Stadium on Saturday, it can certainly help achieve that."
Andersen also vowed to continue his pressing style of play in the two friendlies. They had a goalless draw against Myanmar in a training game in Pattaya before leaving for the Asian Cup qualifiers in India.
"When I walked around the city, many people came up to me saying they look forward to see this type of football and we will try to play this style from time to time," he said.
Philip Chan Siu-kwan, one of two players without a club who are in the squad but without a club, said the coach had told him to train with Premier League side HK U23 over the last two weeks to keep his form.
The other one is centre half Sean Tse Ka-keung, who has been training on his own in his base in England.
"I worked with Eastern for a certain period of time before training with the U23 and my form is OK," said the defensive midfielder. "Andersen has asked us to play more aggressive and I won't say it works 100 per cent but the fans should like this style."