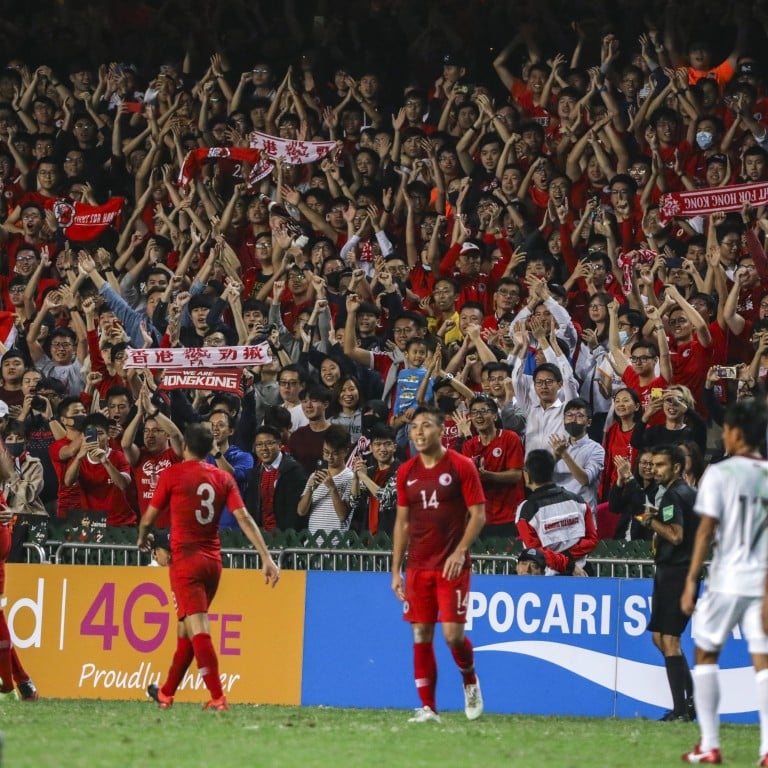 Hong Kong will be lifted by fans' presence, coach Jorn Andersen says after return to home action vs Myanmar
Players can get 'better feeling and motivation', Andersen argues as he relishes locals' first chance to watch the side since 2019
Task was 'to win games in Hong Kong again', Norwegian says before his side face Myanmar for a second time in 4 days
Jorn Andersen wants Hong Kong football fans to come out in force for his team at Hong Kong Stadium on Saturday after his side made a winning return to playing on home soil with Wednesday's 2-0 victory over Myanmar.
The first friendly between the teams at Mong Kok Stadium was held behind closed doors, but for the second, supporters long starved of the sight of the city's representative side will finally be able to watch Andersen's outfit in the flesh.
The Norwegian, appointed last December, has already qualified Hong Kong for next year's Asian Cup finals and is hoping Wednesday's win will be a springboard for further success for his team, only this time with supporters present.
"I think it was very important that we won because we can see that we have potential in this team, the way we want to play is good and the players like to play this way and want to get better and better from game to game," he said of a win that came courtesy of first-half goals from Sun Ming-him and Law Tsz-chun.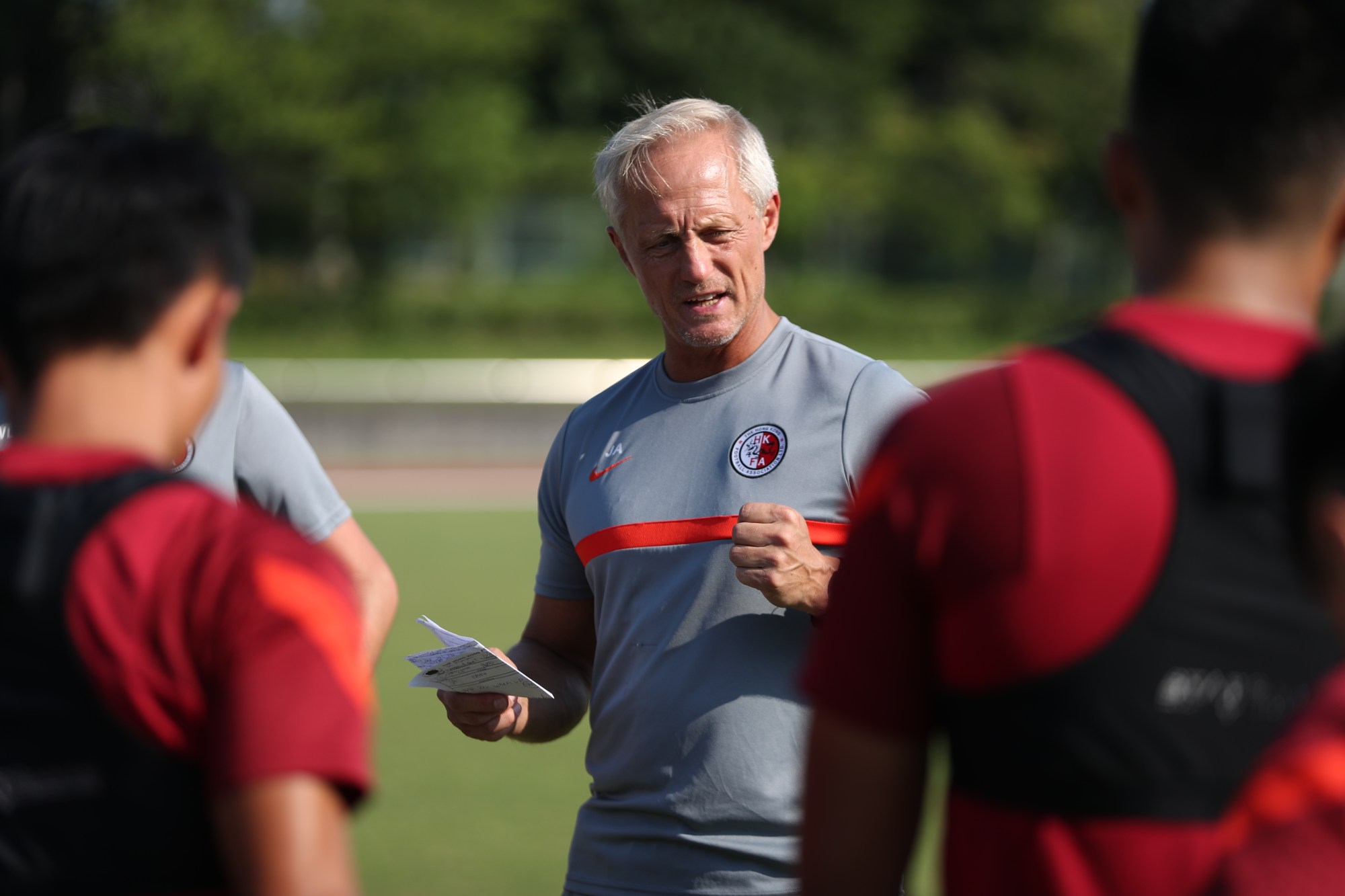 "We have to rest and prepare for Saturday and hope there will be a lot of spectators to support us and then it can be an interesting game. It will be great to play in front of our fans again.
"We are always playing outside [Hong Kong], without fans or with some fans. We had some fans in Japan [for the EAFF E-1 Championship in July] and some in India [for the Asian Cup qualifiers] but now we hope there can be some spectators on Saturday and they can give us a better feeling and motivation."
Hong Kong impressed at Mong Kok Stadium in their first appearance on home soil since Andersen took over, implementing the coach's high-energy pressing game effectively to take a two-goal lead into the interval.
Sun and Law's goals – both headers and scored within a minute of each other – were just reward for a team that rarely allowed their visitors to settle, often pinning Antoine Hey's outfit deep into their own half and forcing Myanmar to give up possession.
The game was the representative side's first in the city since November 2019, a period of 1,037 days since Mixu Paatelainen recorded his first and only win while in charge as his team defeated Cambodia in the first phase of Asia's preliminaries for the 2022 World Cup.
Whereas Paatelainen's reign, which lacked cohesion because of the impact of the pandemic, saw confidence plummet during a run of nine losses in 12 matches, Andersen has injected a sense of optimism back into the game in the city.
The successful qualification for next year's Asian Cup finals has brought a much-needed boost and Andersen is keen to continue to nurture the positivity.
"We had a task before the game: to win games in Hong Kong again," the Norwegian said. "And we started with this. It's a good feeling. We have one day rest, one day recovery and then on Friday we will see which players are ready for Saturday's game.
"I think the first half was very good, very high pressing, very aggressive, very dynamic. Creating six, seven possibilities. Making two goals in the air with the headers, so I'm happy. Every game is different and maybe on Saturday they will change players and it will be a different game."
The win was achieved despite the absence – as had been the case during Asian Cup qualifying in July – of Hong Kong's players based in mainland China, who were unable to travel back because of their club commitments.
That left Andersen to field Sun in the central striking position, given Matt Orr's unavailability, and the coach, a former forward himself, was delighted with the Eastern player's overall contribution.
"Matt Orr is not here, so Sun had to play in the middle again and I think it was very important for us and for him that he made the first goal," he said. "It was a beautiful goal, a beautiful header and I was very happy with him.
"He saved the ball a lot and he created chances. He was unlucky with some shots."