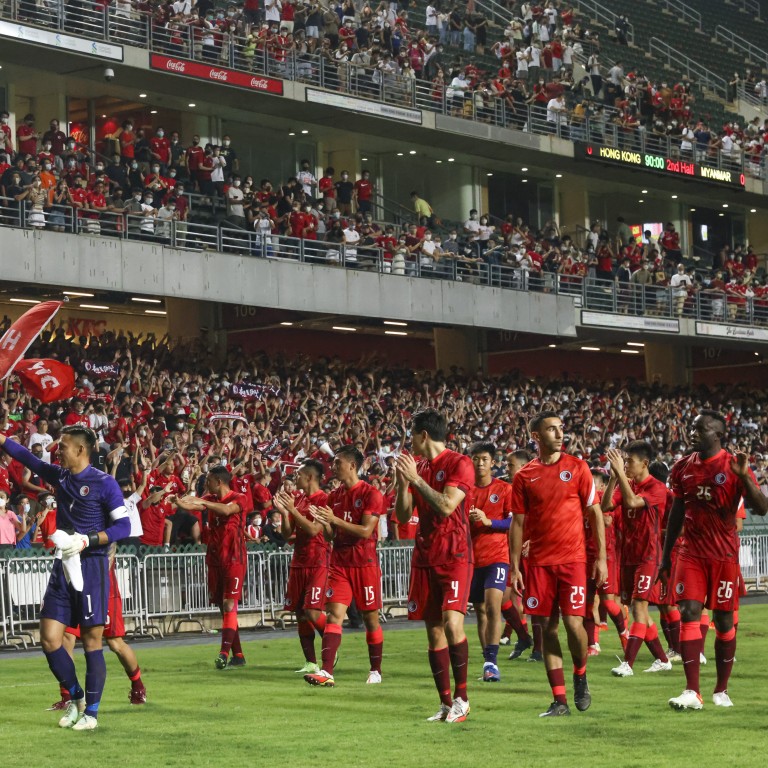 Hong Kong head coach Jorn Andersen wants more naturalised players as team draw blank in Myanmar stalemate
Lack of firepower costs hosts at Hong Kong Stadium, while Andersen is 'not too happy' that side will not play again until March
Several Hong Kong Premier League expatriates are in line to get passports with coach hinting at moves for Europe-based stars
Hong Kong boss Jorn Andersen said he would aim to recruit more naturalised players ahead of next year's Asian Cup finals, after a lack of firepower cost his side victory over Myanmar on Saturday night.
The Norwegian expressed dissatisfaction at his side's recent lack of game time, with the clash at Hong Kong Stadium marking the team's first home match in front of fans since 2019 amid strict Covid-19 restrictions in the city.
After a convincing victory over the visitors three days earlier at a behind-closed-doors encounter in Mong Kok, expectations were high for a second consecutive international friendly against the Southeast Asian nation.
With his selection choices limited among local players, Andersen said he would try to enlist the services of more expatriates plying their trade in the Hong Kong Premier League, and overseas players of Hong Kong origin.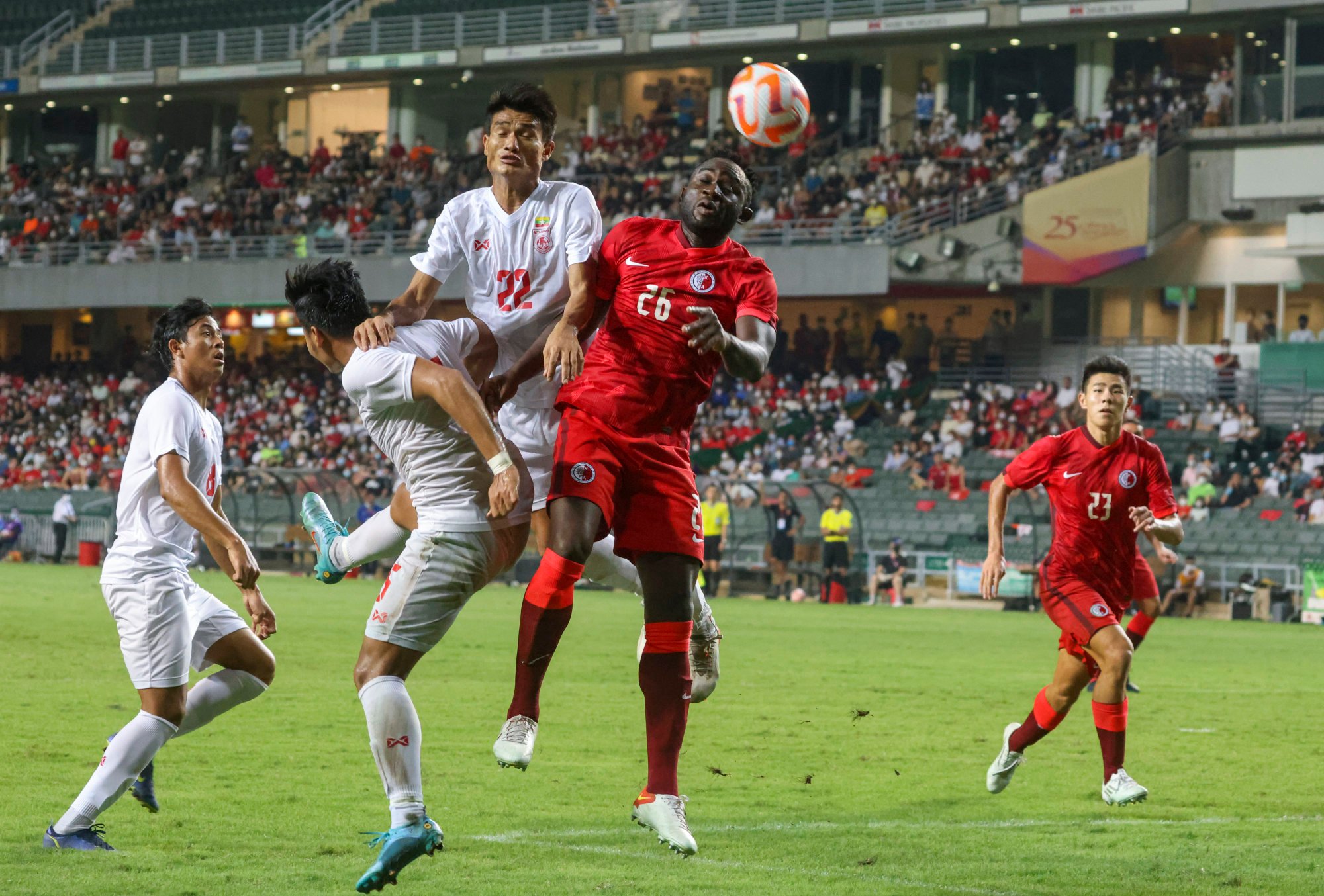 "We are always looking for better quality players and some Premier League players will get their Hong Kong passport before our next game," said the coach.
"We have Camargo Everton of Lee Man, and Stefan Pereira and Awal Mahama both of Southern who can play for us.
"We also want players from Europe. These names I will not say because it will be more difficult [to get them playing for Hong Kong]."
Teams who have not qualified for the Qatar World Cup can choose to play during the upcoming finals in November and December, though as things stand, Hong Kong will not play another international match until March during the next Fifa window.
"There will be a long break for us as many national teams will be playing friendlies in the World Cup finals but we are not," Andersen said.
"I am not too happy about that but because we started the Premier League late. The Football Association will have to finish the season before the Asian Cup finals next year.
"We will then have about four weeks getting together in the middle of June before the regional championships."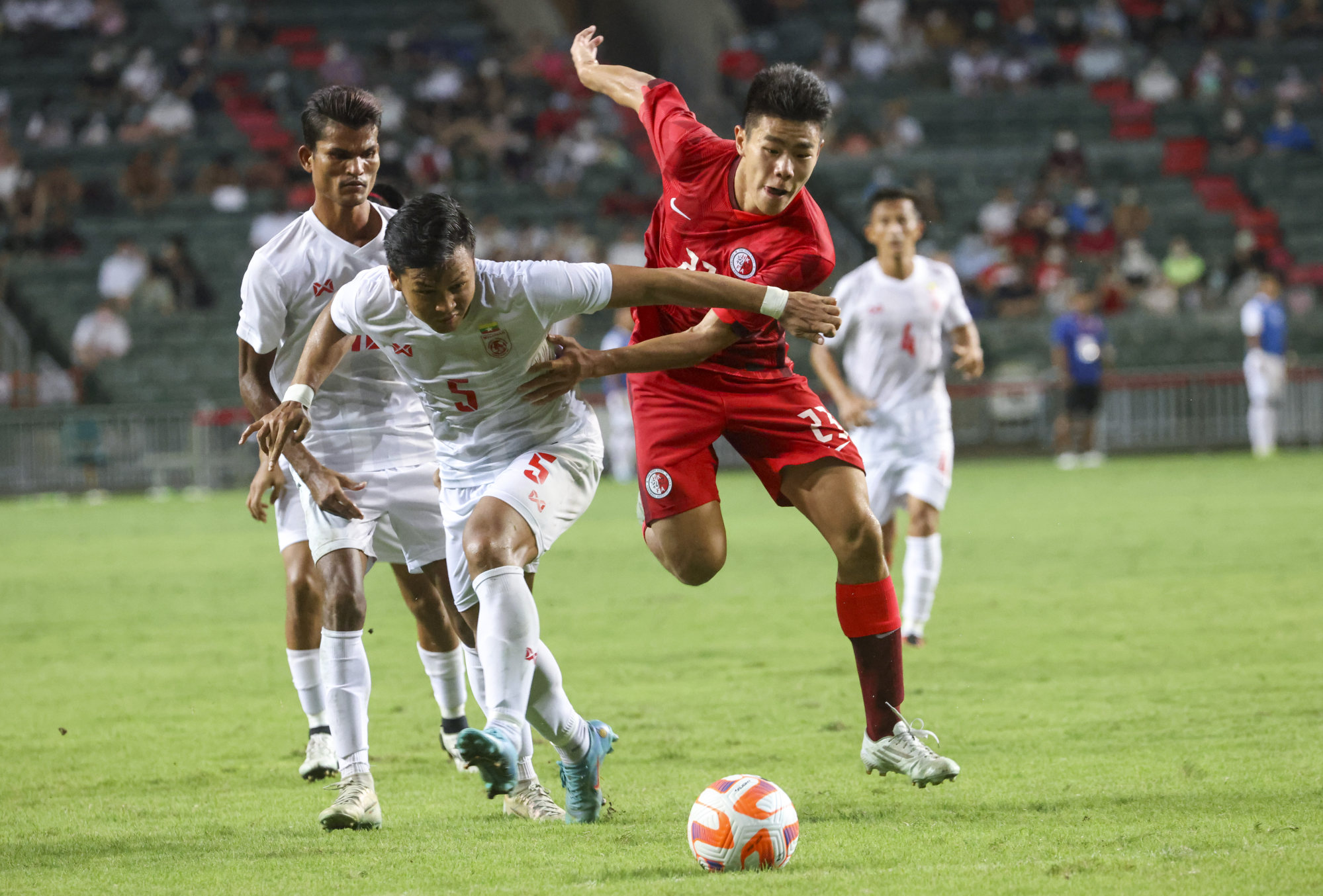 Forward Sun Ming-him, who played all 90 minutes having scored during
Wednesday's 2-0 win
, apologised to the home fans after failing to find the back of net on Saturday.
"We all wanted to win the game as this was our first home match for almost three years," said the 23-year-old. "We wanted to bring a good result for the fans who came to support us.
"I had chances but did not convert them into goals. I think it's my own problem."
Sun and attacking midfielder Philip Chan Siu-kwan both had chances to break the deadlock in the opening 45 minutes, with playmaker Ju Yingzhi's free kick coming close.
However, Hong Kong created a lack of clear-cut chances in the second half, with coach Andersen also blaming the defensive tactics employed by the opposition.
"They played 90 minutes with nine defenders in front of their own goal defending, hoping they could play the long ball out with one counter- attack," Andersen said. "This is not the football I like to see. I like to see our [attacking] football."
Still, the returning fans saw plenty of energy from their players after being unable to watch Wednesday's match at Mong Kok Stadium.
"The first half was excellent," Andersen added. "We attacked a lot, created a lot, and defended high and won the ball high many times. We were not so lucky.
"But I am not so happy and a bit disappointed. We were not good enough to make that one goal that Hong Kong fans wanted to see. We had good support from the spectators as they pushed us all the time. We tried our best to make everybody happy. I am sorry about that."