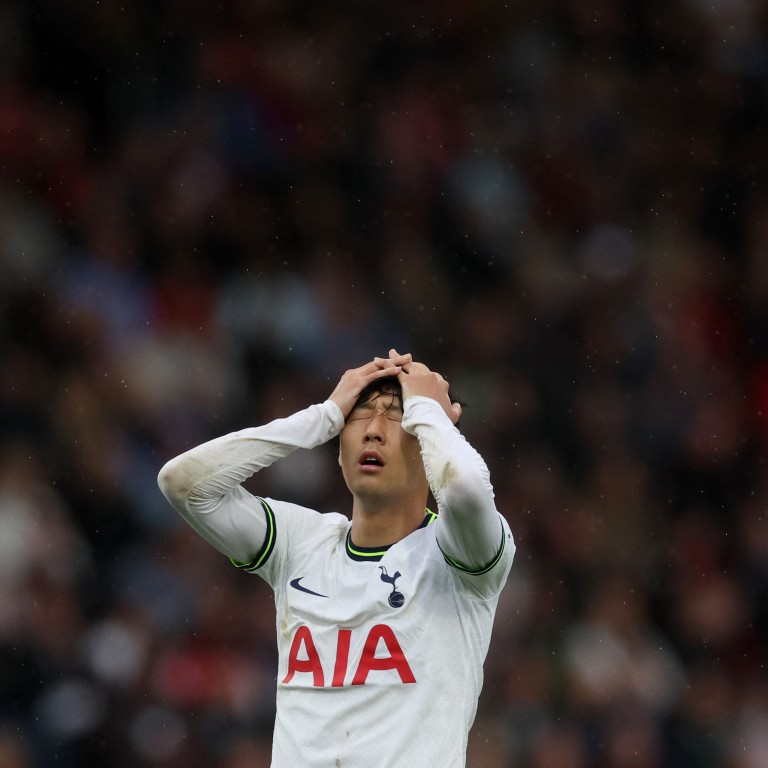 Tottenham Hotspur urged to dump Hong Kong firm AIA sponsorship deal
British politicians accuse insurance firm of 'lending legitimacy to Chinese brutality'
AIA extended Spurs partnership to 2027 in deal reportedly worth some £320 million
A group of British politicians has called on English Premier League club Tottenham Hotspur to terminate its sponsorship agreement with Hong Kong-based insurance firm AIA.
In a letter reported by The Times and Evening Standard, the All-Party Parliamentary Group on Hong Kong accused the north London club of "lending legitimacy to China's illegal establishment of a brutal, totalitarian regime in Hong Kong" and urged the club to "look elsewhere for sponsorship".
The group called the law "overreaching and draconian", and described Tottenham's sponsorship with AIA as a "stain" on the club's reputation.
Spurs first struck a sponsorship deal with AIA in 2013 and its logo has been on the front of the club's shirts since then. A new deal worth a reported £320 million (US$367 million) was struck to extend the partnership until 2027.
Lee Yuan Siong, CEO and president of AIA, issued a statement in 2020 that appeared to support the controversial Hong Kong national security law, which critics say endangers dissidents and reduces the city's autonomy.
In the statement, Lee said the company believed the rule of law had been a pillar of the city's development over generations and "remained critical to its continuing growth and prosperity".
"In this context, we fully support a national security law that safeguards one country, two systems and which will promote Hong Kong's peaceful progress for the benefit of all Hong Kong people," he said.
In the letter, the British politicians said they wanted to let Hongkongers know "they were not alone" and called on Spurs to show it supported "human rights and freedom".
AIA and the club have been contacted for comment.
The APPG on Hong Kong has previously called for rights-holders including the All England Lawn Tennis and Croquet Club, the Royal and Ancient Golf Club of St Andrews and World Rugby to terminate sponsorship deals with Hong Kong-based companies.
This year, it called on the AELTC to end banking group HSBC's sponsorship of the Wimbledon Championships.
The group's stated aims are to promote democracy and the rule of law, defend human rights in Hong Kong, share information about Hong Kong, nurture relations between the United Kingdom and the people of Hong Kong and provide a welcome to Hongkongers coming to the United Kingdom.