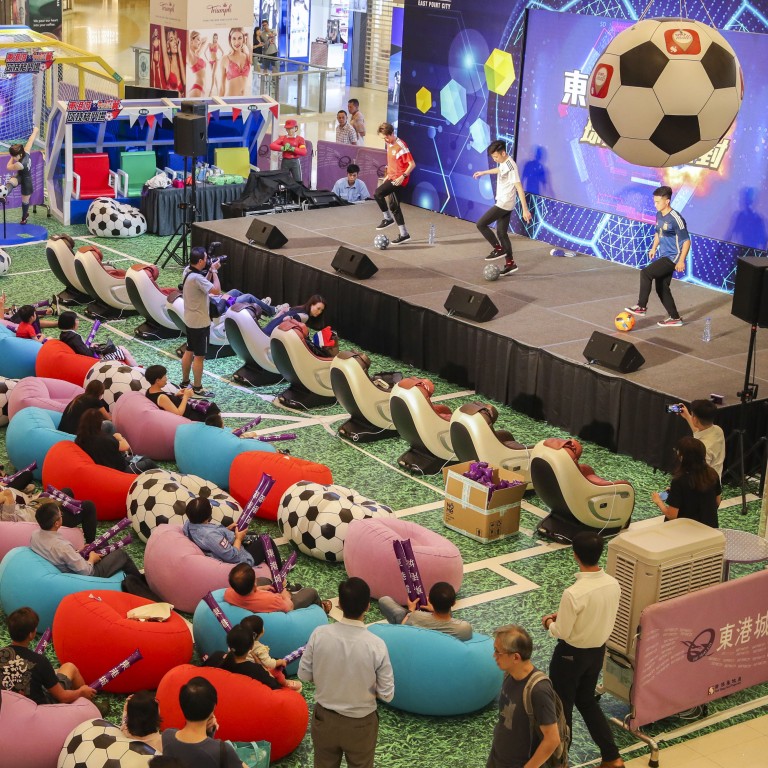 Fifa World Cup 2022: where to watch all the games in Hong Kong – bars, fan zone, Now TV, Viu TV
Plenty of the usual establishments in Soho and Wan Chai will be screening some – or all – of the 64 matches
Here's a rundown on some of the best ways to catch all the action, including on free-to-air television
Has it really been four years already? Well, nearly four and a half, actually, since the last Fifa World Cup wrapped up in Russia.
So it's that time again to start planning your viewing parties, and where you're going to watch England go out on penalties – oh wait, we may not need to use that joke any more, if their last two international tournaments are anything to go by.
Still, there's sure to be plenty of drama, and plenty of fans in Hong Kong will be looking for places to see their teams play in Qatar during November 21 to December 18.
The good news is, you're not going to have to exclusively watch everything on a projector on your mate's rooftop in the middle of the night in the sweltering Hong Kong summer, like it was for the Euros last summer when Covid-19 restrictions were a little fiddlier.
Here's a rundown on some of the best ways to catch all the action.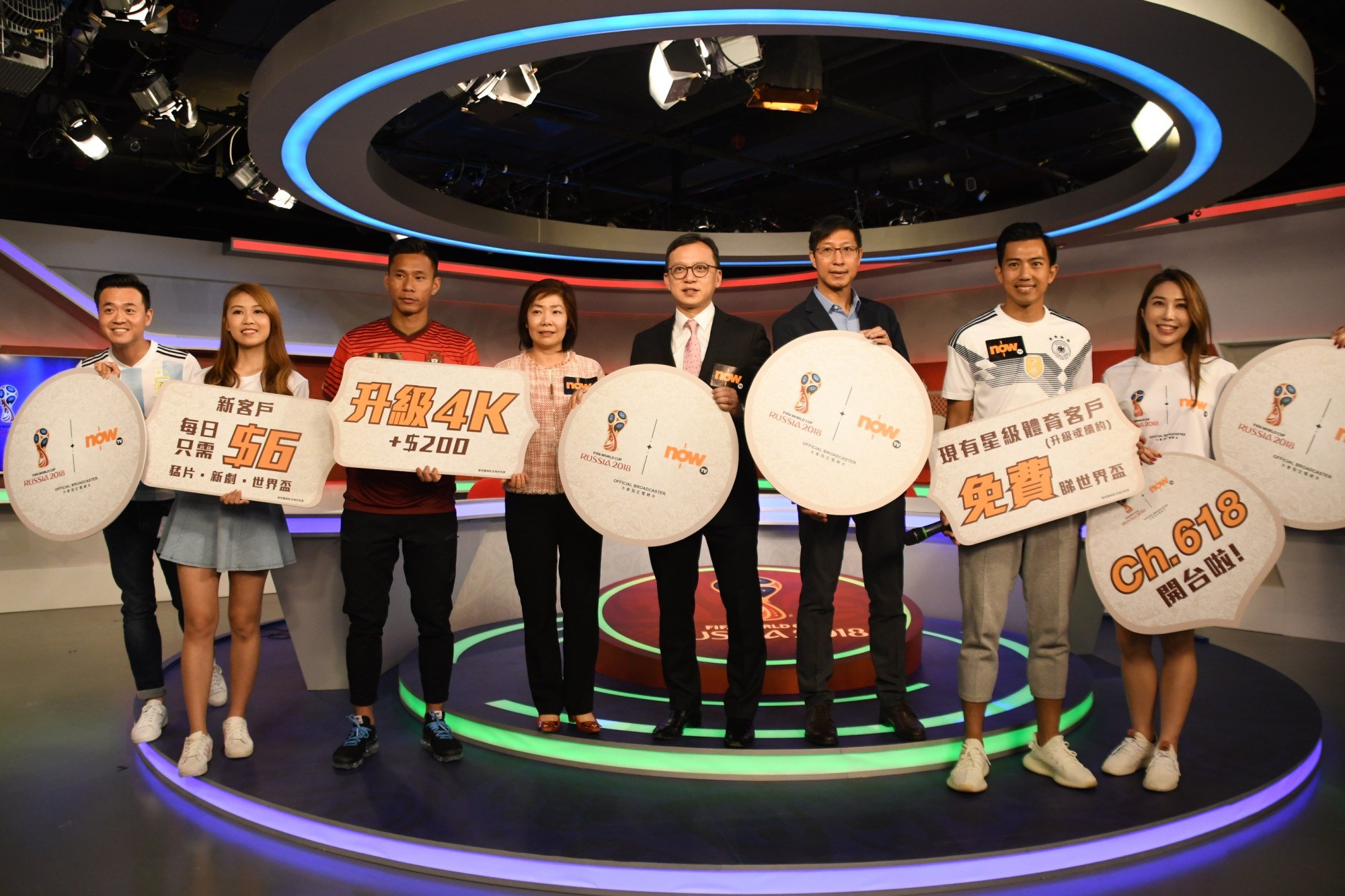 Now TV
If you just want to sit at home and not be bothered by anyone (particularly gloating opposition fans), Now TV have got the official broadcasting rights for the 2022 World Cup in Hong Kong, and will be showing all 64 matches. The games will also be available on the service's Now E digital platform.
Free-to-air Viu TV will broadcast 19 selected matches lives, including the opening match, the semi-finals, and the final.
You can still get a Now TV event pass at a "special offer" of HK$480, instead of HK$1,080, but there's a bit of a catch.
The offer is available to new customers who commit to a 24-month subscription for a designated Now TV sports combo package, or for existing customers who upgrade or renew to one of the combos for two years. You must also "meet the required increment in monthly subscription fee", whatever that means.
If that all sounds too much, there's plenty of bars showing the games, and they've also had to shell out loads to Now TV – so maybe you can go and show them some support.
Scroll down further to see some of our favourite spots, or first consider trying out this official fan zone in Central.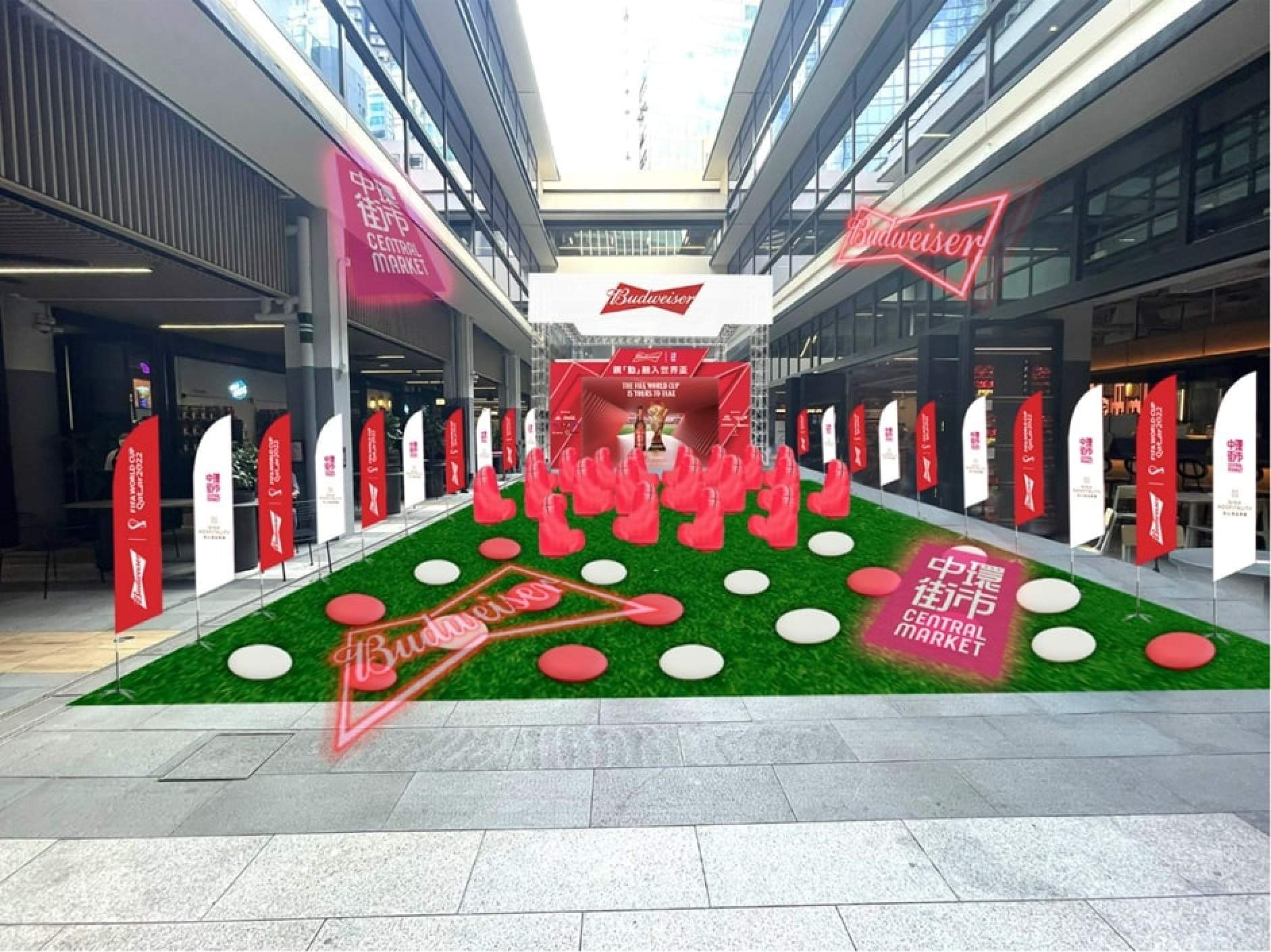 "World Cup For All" at Oasis, Central Market
Central Market has partnered with – you guessed it – Now TV to transform the ground floor Oasis venue into an open lawn for live broadcasting of all matches.
But you'll need to spend a minimum of HK$300 inside at the various F&B stalls to get a free ticket to watch, or HK$500 to get two tickets. Fans will receive a pint of Budweiser beer with an exclusive beer mug upon entry.
The space features a 4.5-metre-tall Samsung LED TV, with tents, LED lighting, tables and chairs. There will also be a Samsung QLED 4K TV and a Premier 4K laser projector on other floors inside Central Market.
Quiz games and prize draws will be hosted, with sport anchors and reporters from Sing Tao Daily also providing live commentary for certain matches. Fans of all ages are welcome, with a football-themed inflatable playground for children.
The space is open from 5pm to 5am every Monday to Thursday, and from 12pm to 5am from Friday to Sunday – though opening times may vary, depending on match times.
There will be a kick-off ceremony on November 17 at 5pm, featuring Qatar Consul General Ali Saad Al Hajri, with installations showcasing models of the eight Qatar 2022 World Cup Stadiums, a giant replica of the new official match ball, esports games and World Cup-themed cuisine.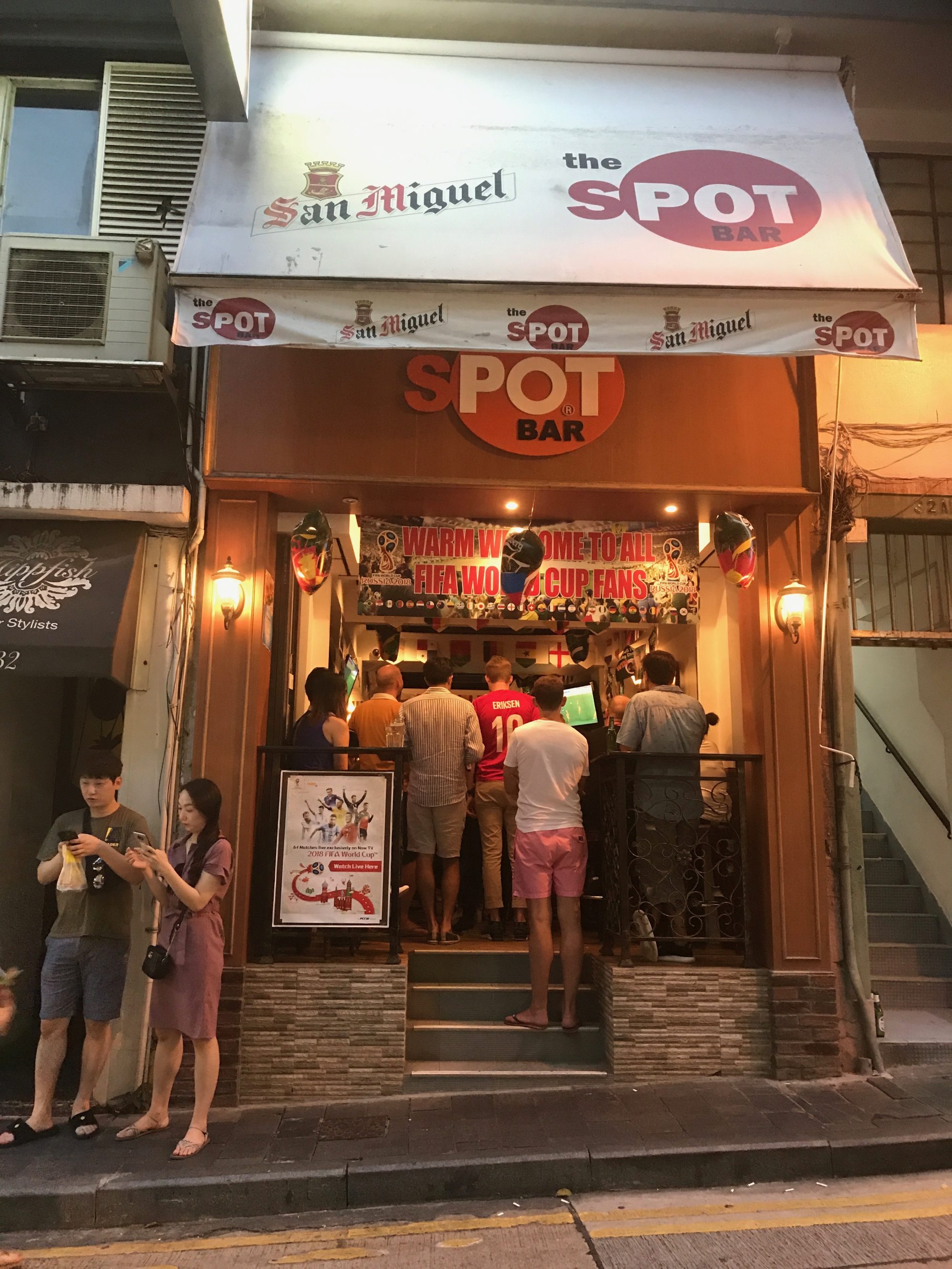 Spot Bar, Staunton Street
Soho's favourite sports bar will be screening most of the tournament's games, with a big projector and several smaller screens on the side walls throughout the bar.
Though make sure to check with staff beforehand for some of the 3am games, which will be shown based on interest.
Also be sure to get your tables early, or even reserve them, because they will fill up quick – and remember to bring a RAT test, otherwise you can't get in.
Flaming Frango, Elgin Street
Perhaps the only hybrid peri-peri chicken restaurant/football bar in the world, Flaming Frango is certainly unique.
They will be showing all of the matches, including the 3am games, with a big screen projector and several smaller screens around the venue.
There will be a special snacks menu too. What's not to love? Message for bookings.
The Globe, Graham Street
Another of Soho's best spots for sport, The Globe will be showing all of the World Cup matches, apart from the 3am kick-offs.
The establishment is only open until 2am, but you can still catch all of the 6pm, 9pm and midnight matches.
It can get busy in there, so book ahead – especially if you want those sweet brown leather sofas.
Wan Chai Stadium
The Lockhart Road favourite will show all 64 matches, including the 3am games.
But there is a minimum charge of HK$300 per head to watch one match, with a HK$500 per head charge for two consecutive matches.
You'll need to pay the full amount up front for any reservation to secure the table – best to drop them a line on social media or pay a visit in person beforehand. FPS and money transfer options are available. Once the money is received, a receipt will be issued and sent to you via WhatsApp.
Walk in guests will be charged HK$300 at the door, but you'll receive three drinks coupons. No table will be guaranteed, however – it's first come, first served.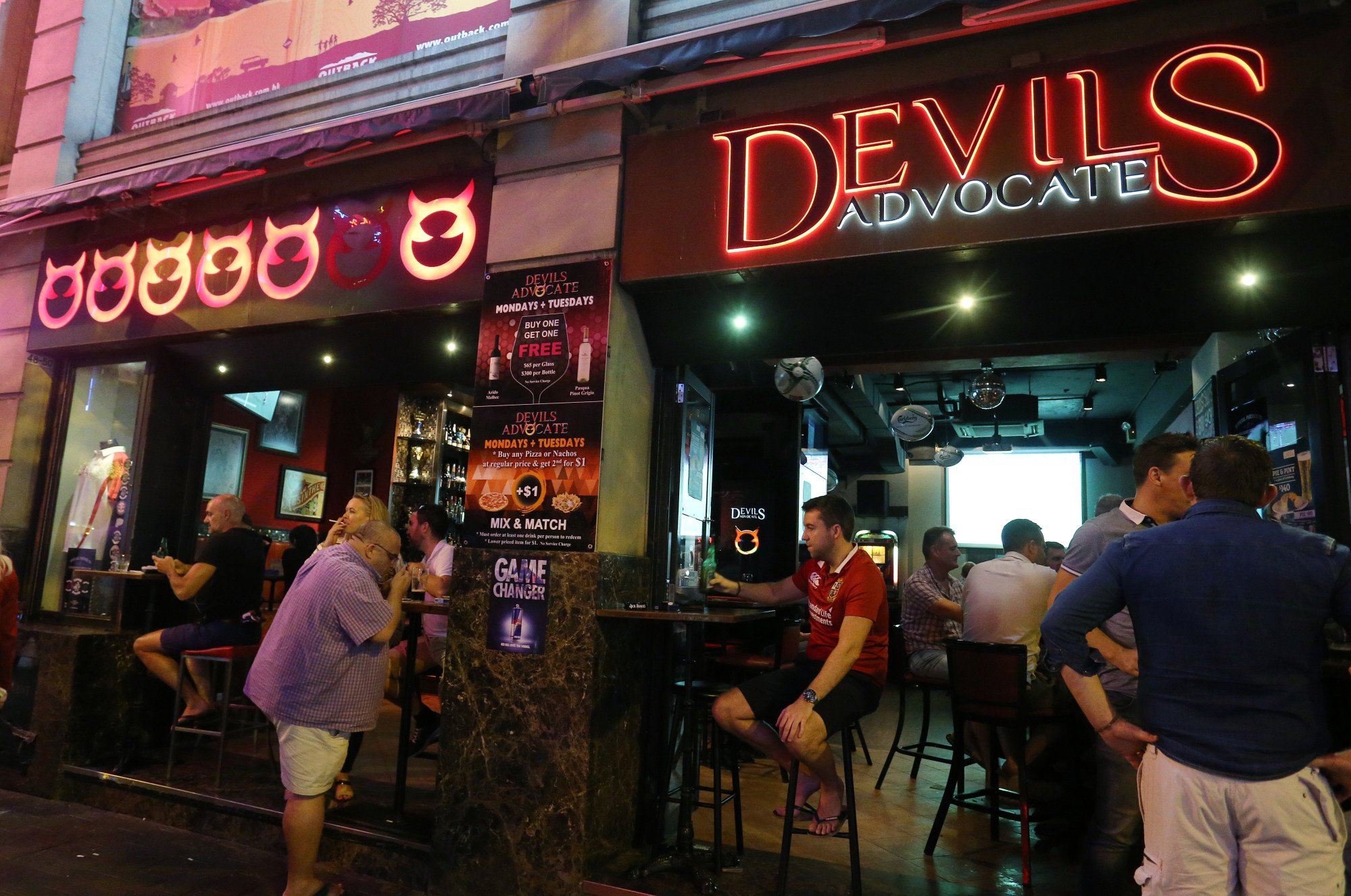 Devil's Advocate
Lockhart Road establishment The White Stag will only be showing the 19 Viu TV matches, but its trusty sister bar The Devil's Advocate will be screening everything a couple of doors down.
Full details to be confirmed.
Tophouse, Tsim Sha Tsui
The Tophouse restaurant beside The Doghouse Kowloon on Mody Road will be showing all of the games on a 95-inch screen and two 65-inch screens, with a lovely view of Victoria Harbour behind you if you get bored of the football.
Staff advise to call ahead, or message them on Instagram or Facebook, to make a booking.
Certain big matches like the semi-finals and final will have a minimum charge per person, which is consumable for both food and drinks.
Cafe De Fontaine, Tsim Sha Tsui
The loveable outdoor terraces of Cafe De Fontaine will be showing the action, but will only screen the 3am matches if there is enough interest.
There's sure to be a good vibe, so why not get down to Mody Square and watch the games al fresco with a tower of Tiger beer.