Fifa World Cup 2022: Japan fans tidy stadium and players leave 'thank you' note after beating Germany
Not content with showing Germany up on the pitch, Japan's jubilant supporters gave global viewers a lesson on citizenship
Fans back home call for a national holiday after team's opening match in Qatar, while shares of related companies jump in Tokyo
Not content with showing Germany up on the pitch, Japan's jubilant World Cup fans gave global viewers a lesson on citizenship after their team's opening match in Qatar.
As the European giants of football trudged off the pitch following their
2-1 defeat
, fans of the victorious Japanese team were already tidying up after themselves, shoving rubbish into bags and making sure they left the stadium as clean as the moment they arrived.
And it wasn't just the fans.
Fifa posted a picture to Twitter showing the Japanese changing room at the Khalifa International Stadium.
Towels were neatly folded and placed in piles next to stacked bottles of water and 11 origami cranes accompanied a note in Japanese that simply read "thank you".
Germany's shock defeat by Japan was the second major upset of the tournament, after Saudi Arabia's win over a stunned Argentina late in their match on Tuesday.
Shares of some sports and entertainment companies jumped in Tokyo on the back of the result.
CyberAgent, which is broadcasting all of the games for free in Japan on its Abema streaming service, surged 6.9 per cent, the most since April 28. Konami, which makes football-related video games, closed 1.8 per cent higher.
"It adds a touch of glamour to the market just ahead of the year-end, and the market welcomes it," said Shoichi Arisawa, general manager at Iwai Cosmo Securities.
Particularly retail investors will be hunting for related names, as long as Japan keep winning, he added.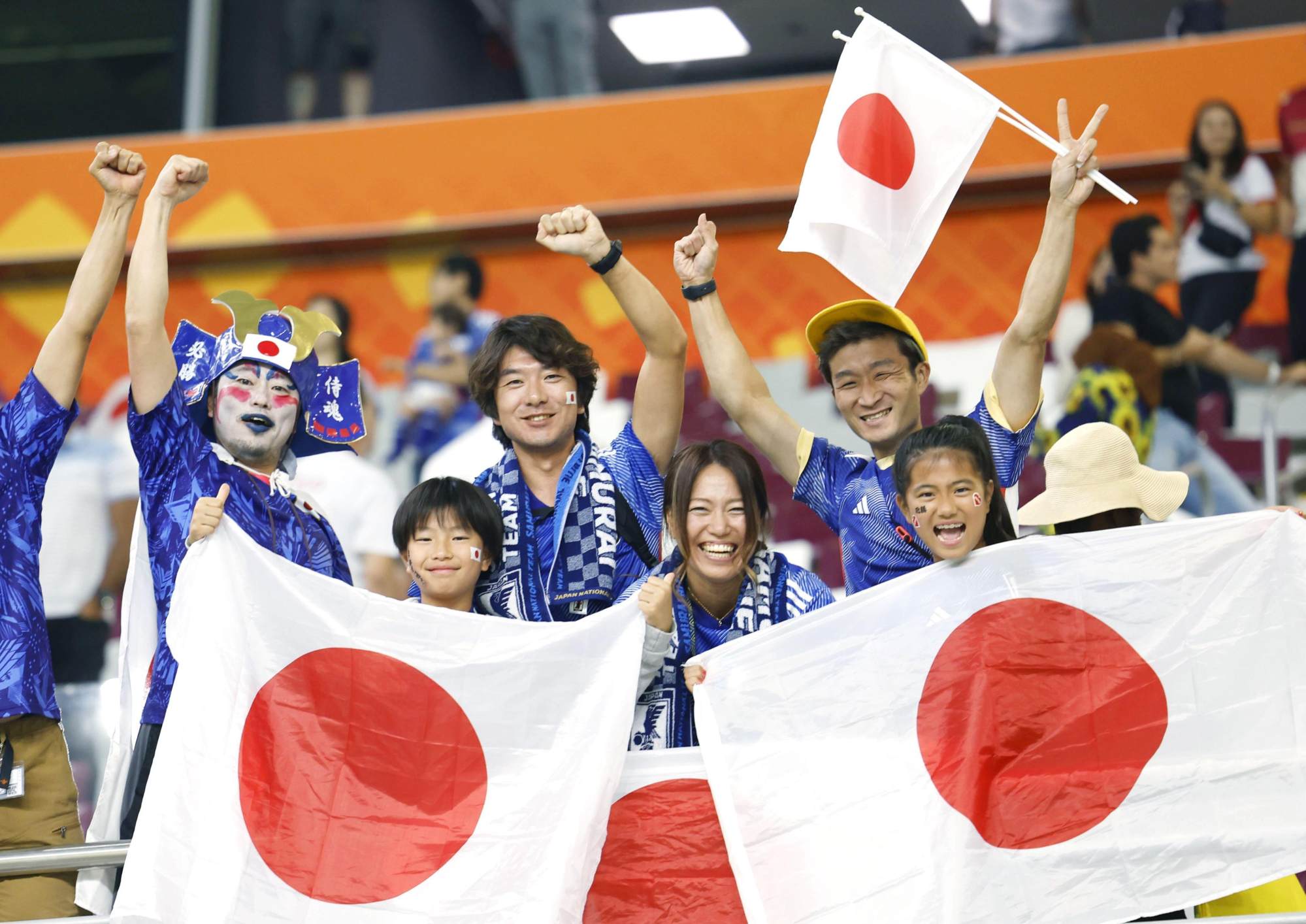 Sporting goods maker Mizuno climbed 5.8 per cent while pub chain Hub soared 11 per cent.
Brewery and Japan team sponsor Kirin and national broadcasters including Fuji Media edged higher.
While stocks were rising, some locals were apparently hoping the nation might follow Saudi Arabia's move to declare a day off after the Middle Eastern nation delivered their upset over Argentina.
"It should be a national holiday" was trending among Japanese language tweets on Thursday.
Japan's next game in the group stage is against Costa Rica on Sunday.