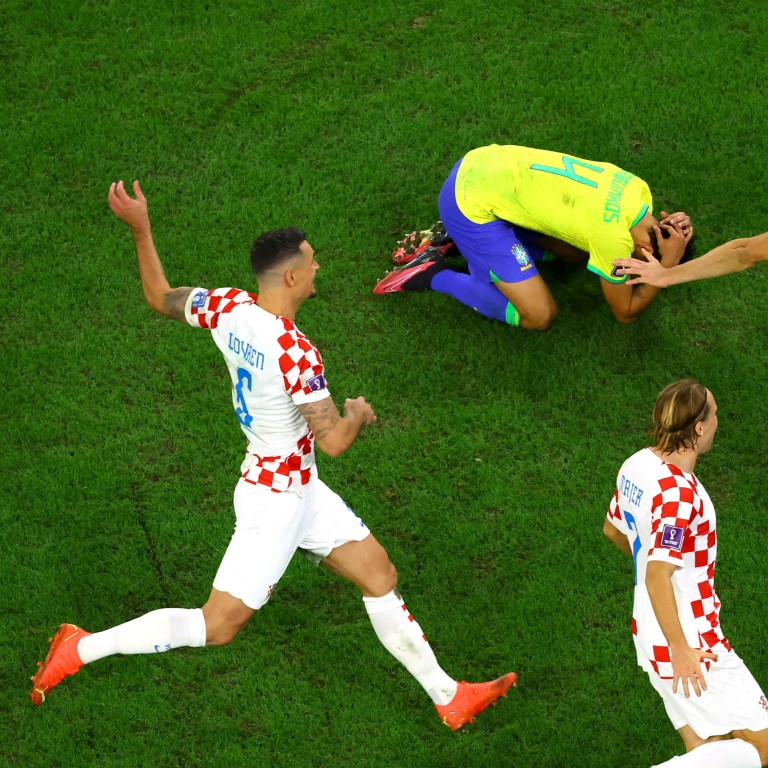 Fifa World Cup 2022: Brazil crash out in shock loss on penalties to Croatia after extra time drama
The 2018 runners-up hand five-time champions a 4-2 penalty shoot-out defeat after teams shared 1-1 quarter-final draw in Qatar
Bruno Petkovic had dramatically cancelled out Neymar's 105th-minute opener with only four minutes of extra time remaining
Tournament favourites Brazil crashed out of the World Cup in Qatar on Friday as 2018 runners-up Croatia handed the five-time champions a 4-2 penalty shoot-out defeat after the teams had shared a 1-1 quarter-final draw at Education City Stadium.
Goalkeeper Dominik Livakovic saved Rodrygo's spot kick in the first round and Marquinhos hit the post as Brazil were eliminated, after Bruno Petkovic had dramatically cancelled out Neymar's 105th-minute opener with only four minutes of extra time remaining.
Neymar's goal looked set to take Brazil into the semi-finals, but Croatia showed the same resilience that took them to the final in Russia four years ago, advancing on penalties for the second game in a row after seeing off Japan in a shoot-out on Monday.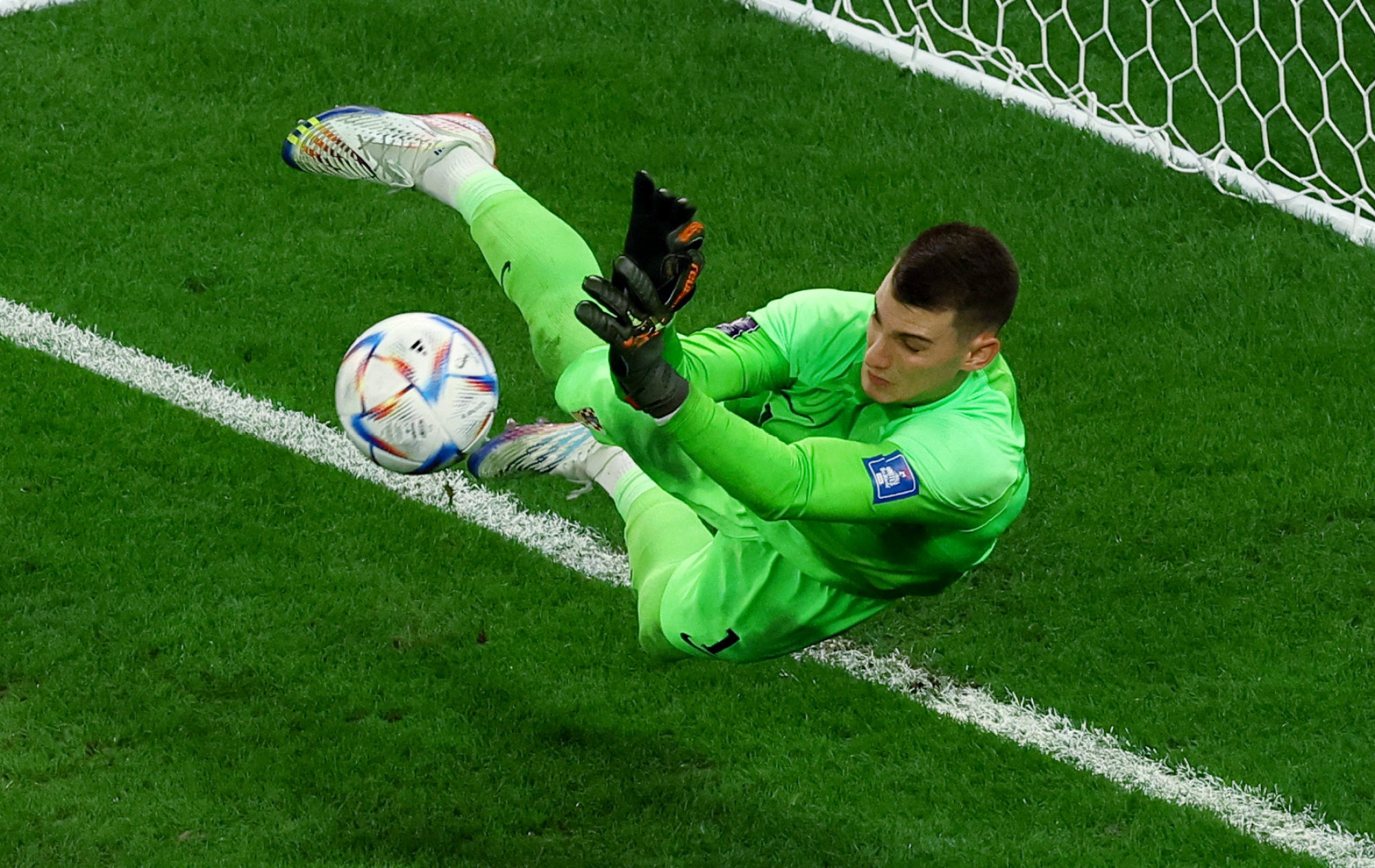 "This is one of our greatest wins, it was a great match by our team," said Croatia coach Zlatko Dalic, who led his nation to the final of the last World Cup. "Tactically, [my players] were very smart. They had control throughout the match, we conceded but we came back.
"We demonstrated what it means not to surrender, we demonstrated what the Croatia team means. For the second World Cup in a row we are in the semi-finals, we have won against the great favourites of the World Cup.
"I congratulate my players, they are great fighters and only Croats can do that. Now that we're in the semi-finals we will not surrender."
It was a remarkable win for a side that had been forced to defend doggedly for much of the preceding 120 minutes, although it was the Croatians who squandered the best opening of the first half.
Josip Juranovic drove down the inside right channel, laying off for Mario Pasalic to bend in a first-time centre that the Celtic winger, who had continued his run into the box, missed by millimetres and Ivan Perisic, at the far post, could only touch wide.
By midway through the half, the Brazilians were pushing deeper into Croatian territory, with Vinicius Junior, Neymar and Casemiro all threatening.
But for all their territorial dominance the Brazilians were unable to create genuine openings. Neymar's free kick late in the half was deflected through to Livakovic in a rare sight of goal in an ineffective first-half showing from the Paris Saint-Germain man.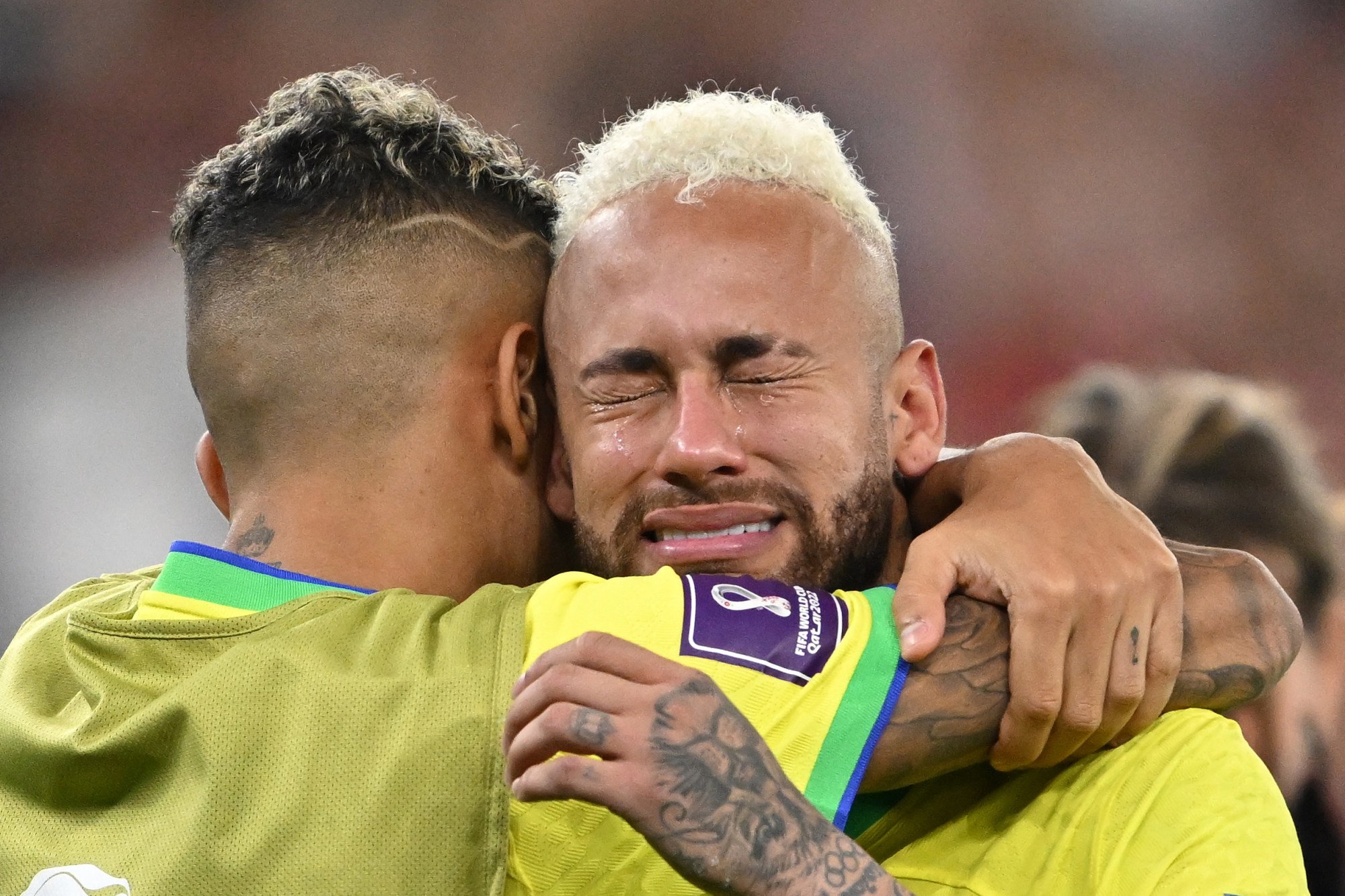 Brazil resumed with greater intent after the interval, Livakovic stopping Josko Gvardiol from steering into his own net and later denying Neymar after he was released into the penalty area by Richarlison. He saved from Lucas Paqueta moments later.
The Croatia goalkeeper continued to frustrate Brazil. Again, he was quickly off his line to close in on Neymar, the forward's attempt to slip the ball through his adversary's legs narrowly kept out, this time by Livakovic's left knee.
Croatia's counterattacking promise from the first half had all but evaporated in the dry evening air, and even when there was a glimmer of hope of breaking out, Danilo and Casemiro were on hand to reclaim possession and resume Brazil's quest for the opener.
Livakovic was once more called into action as another yellow wave swept forward, dropping to smother Paqueta's low strike following a cutback from Rodrgyo. With four minutes remaining, Casemiro's effort was deflected wide as the defending grew desperate.
The Croatians had done well to repel Brazil's efforts and they remained vigilant early in extra time until Petkovic fashioned an opening for Marcelo Brozovic with little more than two minutes remaining before the turnaround. Brozovic's shot, however, flew off target.
Moments later the Brazilians were in front. Neymar, who had endured a frustrating evening, dropped deep to begin a move through the Croatian defence that featured touches from Pedro and Rodrygo and ended with Neymar slamming the ball into the roof of the net.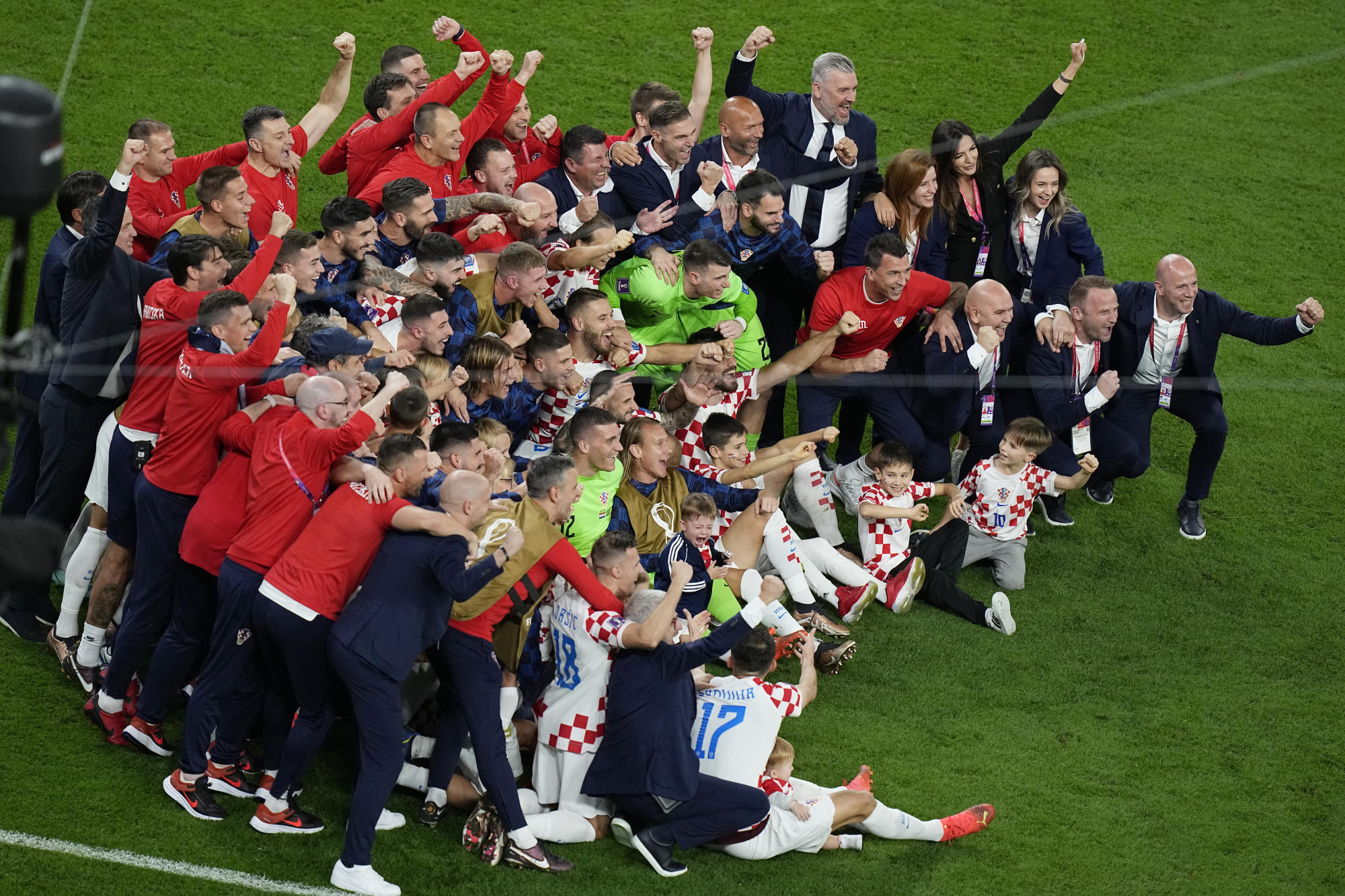 The resilience of the Croatians, though, should not be underestimated. A side who had featured in extra-time on three occasions in their run to the 2018 final pulled level with four minutes remaining.
Mislav Orsic bolted down the left before cutting back inside to Petkovic and he stroked his left-foot shot beyond Alisson to reinvigorate his side.
Livakovic kept out Casemiro's late effort to take the game to penalties before superbly saving Rodrygo's opener after Nikola Vlasic had stroked home the first penalty and when Marquinhos' attempt came back off the post the celebrations began in style.
"It's quite clear that people are surprised by our performance, for the second time in a row to do such a phenomenal thing," said Dalic.
"We expected it. We wanted to pass the group stage and take it one step at a time. We were in the round of 16 and then the quarter-finals and we're now in the semifinals and it's not normal."