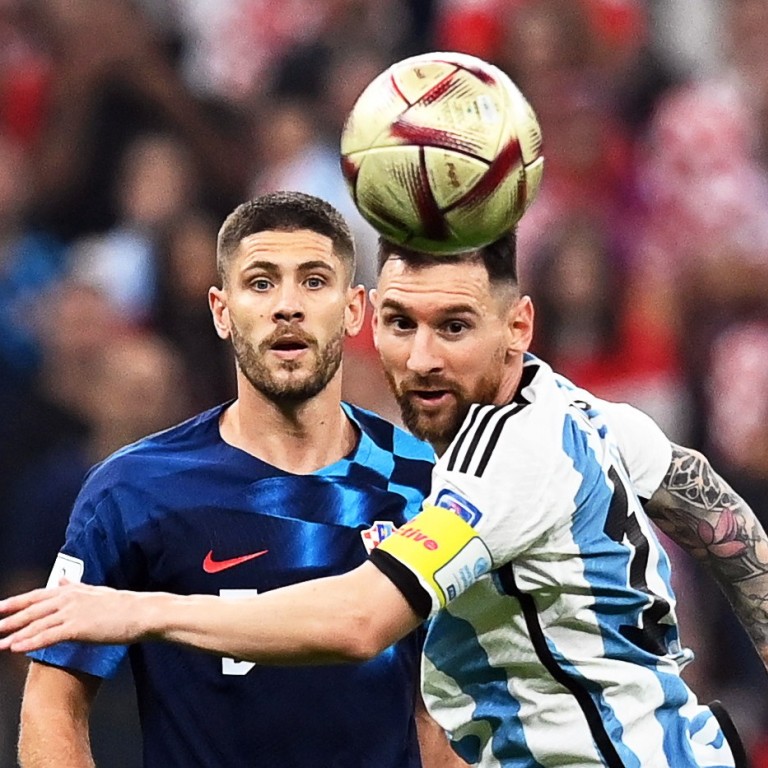 Fifa World Cup: Big spending sponsors ensure China's presence in Qatar remains strong
Some of China's biggest companies from Wanda, Hisense, Vivo and Mengniu are spending millions to engage football fans around the world
But China's response to Covid-19 has meant the country's engagement with the World Cup has been limited
Within the sprawling environs of Doha's Al Bidda Park, a short stroll from where the city's glitzy skyline illuminates the shores of the Gulf, the heart of Qatar's World Cup hosting pulses through the night with techno beats and football broadcast on enormous screens.
Beer flows freely at the Fifa Fan Festival as supporters from around the world mingle. For those unable to acquire tickets for matches, this 188-hectare site has become the epicentre of their World Cup experience.
On the fringes of the park, the brands that have signed multimillion-dollar contracts with world football's governing body seek prominence in an area where they have a high-profile presence at one of sport's most lucrative properties.
Among the household names of the global business elite sit a quartet of Chinese companies, keen to harness the worldwide exposure provided by an event that is streamed into billions of homes and for which the appetite seemingly remains insatiable.
All have been here before. Wanda Group are deep into a contract with Fifa that runs until 2030 and sees them work across all of the organisation's events, while electronics manufacturer Hisense, smartphone maker Vivo and dairy producer Mengniu remain on board as World Cup sponsors, just as they were four years ago in Russia.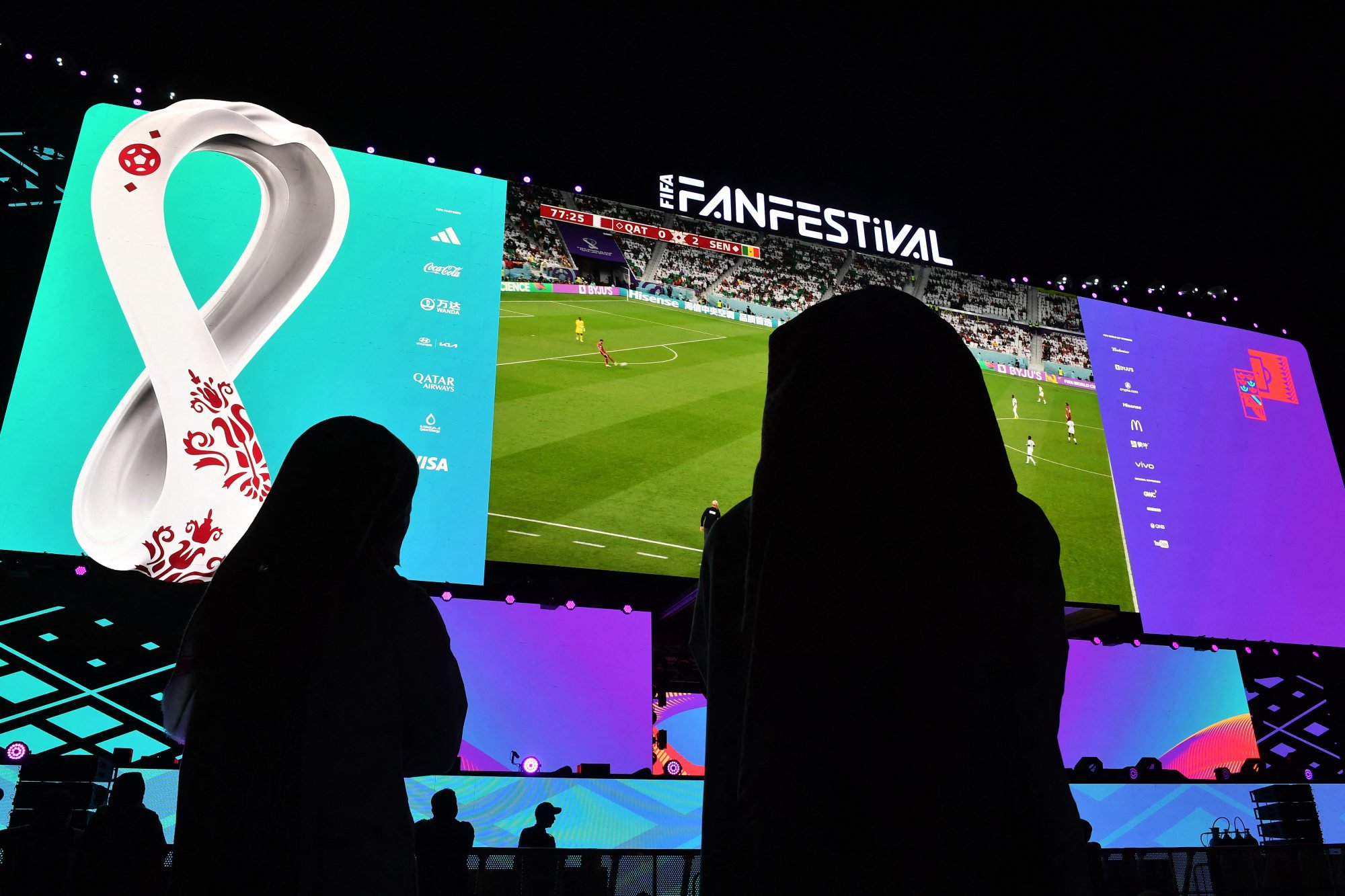 Their presence ensures China retains an involvement at the World Cup as the national team's perennial struggles continue, with the country's failure to qualify for the finals now extending back two decades to their only appearance at the tournament back in 2002.
China's response to Covid-19 has meant the country's engagement with the World Cup has been limited.
Fans from the country have been conspicuous by their absence. Where the national flag was prominent in the stands and painted on faces of supporters throughout the 2018 finals, few have travelled to Qatar, the zero-Covid policy discouraging all but the very keenest from embarking on the journey to the Gulf.
And so it is that this commercial quartet guarantee that China retains some visibility, although even for them the response to the pandemic has had an impact on their engagement with the World Cup.
In the past these enterprises used their association with the event to reward high-flying employees or further build relationships with suppliers and customers, but the restrictions have limited their ability to do so this time around.
"We should understand that the current situation has made Chinese companies reconsider their spending because of Covid," said Larry Zheng, vice-president at Shankai Sports International, which represents several of Fifa's Chinese partners.
"Budgets have shrunk and they are also challenging the outcomes afterwards. Because of Covid, a lot of Chinese customers have not been able to travel, so guest programmes have been terminated. Unless the business is global – like Hisense, who are inviting guests from overseas markets – then they can't do it.
"But it doesn't mean they don't want to dedicate budget to doing activations. They have learned about what activation means, especially after the last World Cup in Europe."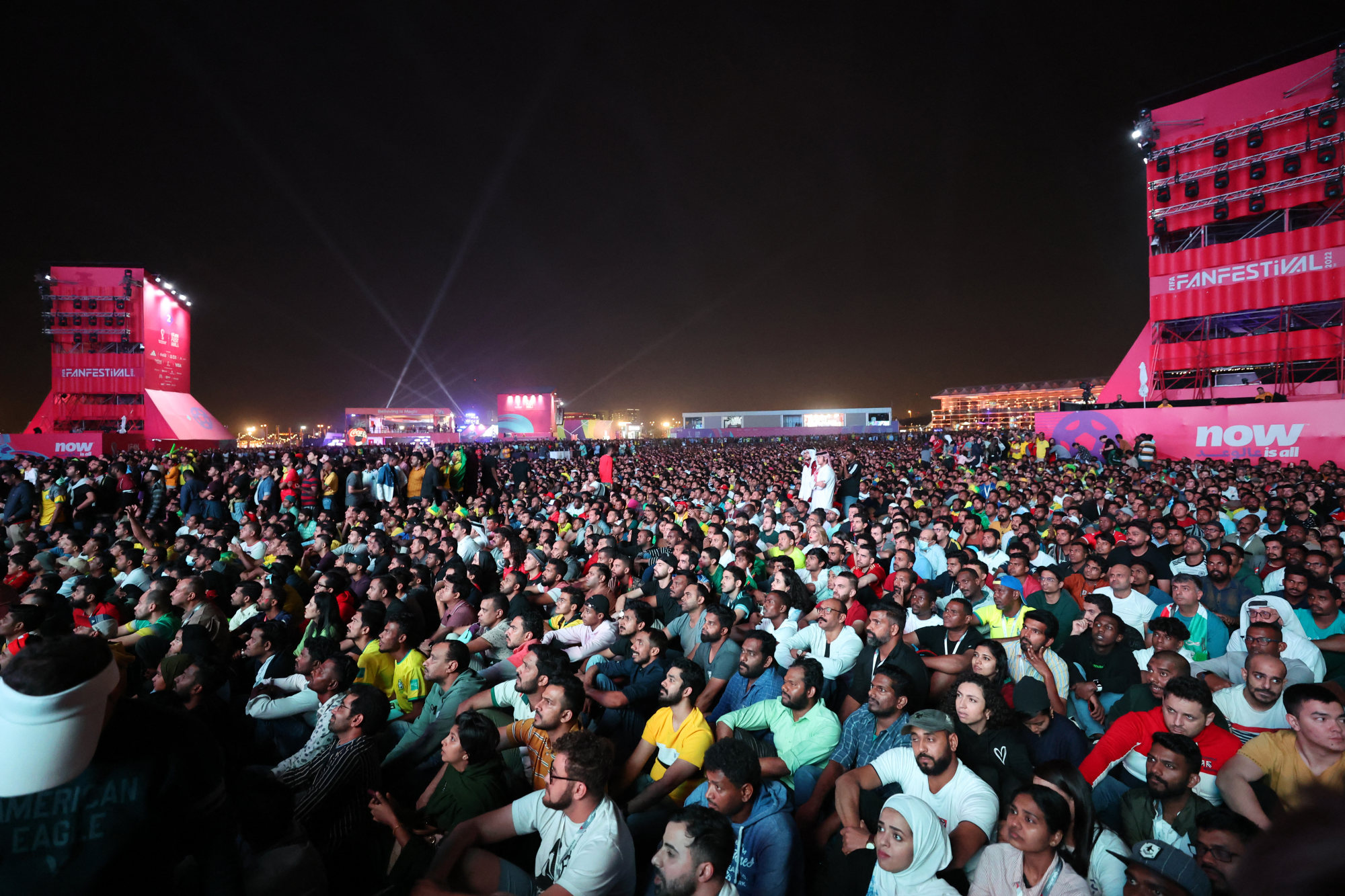 The finals in Russia gave Chinese companies the opportunity to learn how to operate on the global stage as many took their first steps into an arena dominated by brands such as Adidas, Coca-Cola and Visa, all of whom have long-standing relationships with the world's leading sports bodies.
Witnessing first-hand the expertise of these commercial giants in using events to promote their products, engage with consumers and reward employees is something that has rubbed off on Chinese companies, who are learning to adapt their working practices to operate in an international environment.
"They have to compromise, then they have to be knowledgeable," Zheng said. "As long as you understand that then there are no more conflicts.
"When you are only advertising your product you can do whatever you want, but here money doesn't talk. Rights talk. That's what companies in China are starting to understand now that they've worked with Fifa at the World Cup.
"They are learning. You can't teach someone if they haven't seen something. How can you describe the ocean to someone who has never seen it before?"
Hisense, less impacted by the restrictions in China given its international footprint, has been able to use the World Cup to engage with customers and clients, the company's leading distribution agents meeting teams before games in a premium match-day experience only afforded to a select few.
Wanda, meanwhile, continues to run the player escort programme that pairs children from around the world with competitors as they enter the pitch before each game.
For others, the value of their association with the tournament lies in the domestic Chinese market. Mengniu's success in using its position as a World Cup partner to strengthen its standing at home is such that others have attempted to muscle in.
A rival diary producer recently acquired access to the LED screens on the Torch hotel – positioned near the Khalifa International Stadium and a prominent landmark visible across most of Doha – to promote its brand in competition to Mengniu before Fifa intervened.
"The fact their competitors are ambushing them here shows the value of their World Cup sponsorship," Zheng said. "The more the ambushing starts, the more it shows how valuable it is."
Although Chinese companies have seen their efforts to work on the Qatar World Cup affected by the situation at home, the next tournament in North America – the finals will be expanded to 48 nations and played across the United States, Canada and Mexico – presents a host of new opportunities.
"It's such a big market," Zheng said. "There are so many Chinese businesses who are interested and companies are starting to fight even more severely in China for these rights."