Fifa
Get more with myNEWS
A personalised news feed of stories that matter to you
Learn more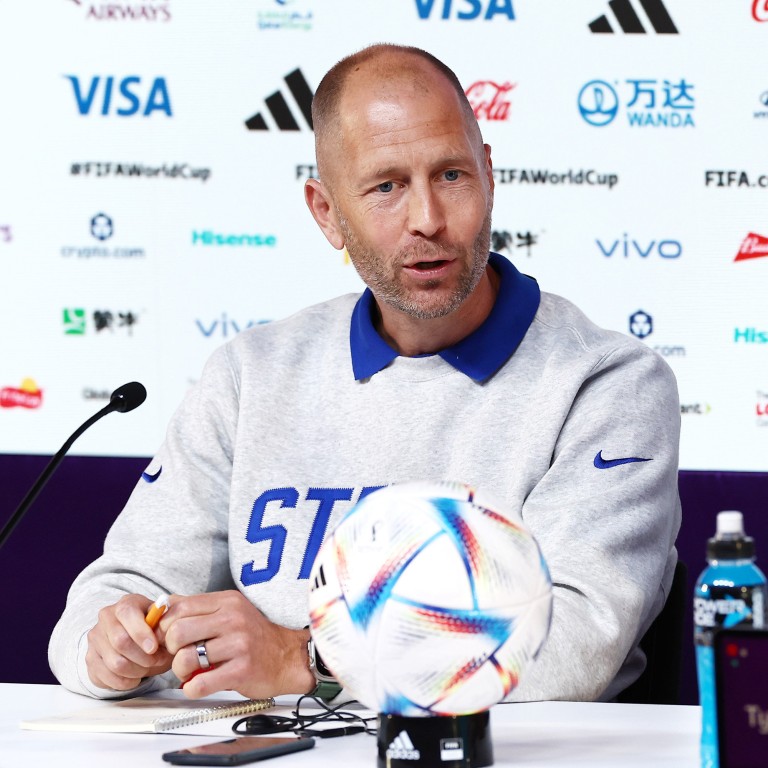 US football team in turmoil: Reyna family reported coach Greg Berhalter's altercation with wife
Claudio Reyna's wife told US Soccer of a decades-old incident after coach disparaged former captain's son, young star Gio Reyna
Berhalter says 1991 behaviour in which he kicked the woman who would become his wife was 'shameful', with governing body investigating
The US men's football team was plunged into public turmoil on Wednesday when the family of former captain Claudio Reyna said they notified the American governing body of a decades-old incident involving Gregg Berhalter and his wife in response to the coach's disparagement of Claudio's son, young star Gio Reyna.
Berhalter said on Tuesday his 1991 behaviour in which he kicked the woman who would become his wife was "shameful" and that he was "looking forward to continuing my conversations with US Soccer about the future".
The US Soccer Federation has commissioned an investigation by an outside law firm, along with the staff review of the team's performance over the last four years. All of it leaves the team's leadership uncertain as the run-up begins to the 2026 World Cup, which the US will co-host.
"Obviously this is a not a positive time for soccer in this country and for our men's national team," USSF president Cindy Parlow Cone said on Wednesday during a news conference.
The controversy has become a messy public dispute involving Berhalter; Claudio Reyna, who was the best man at Berhalter's wedding; Danielle Egan Reyna, a former US women's player; Rosalind Santana Berhalter, the coach's wife and Egan's college roommate; and Gio Reyna, the 20-year-old midfielder limited to 53 minutes by Berhalter at the 2022 World Cup.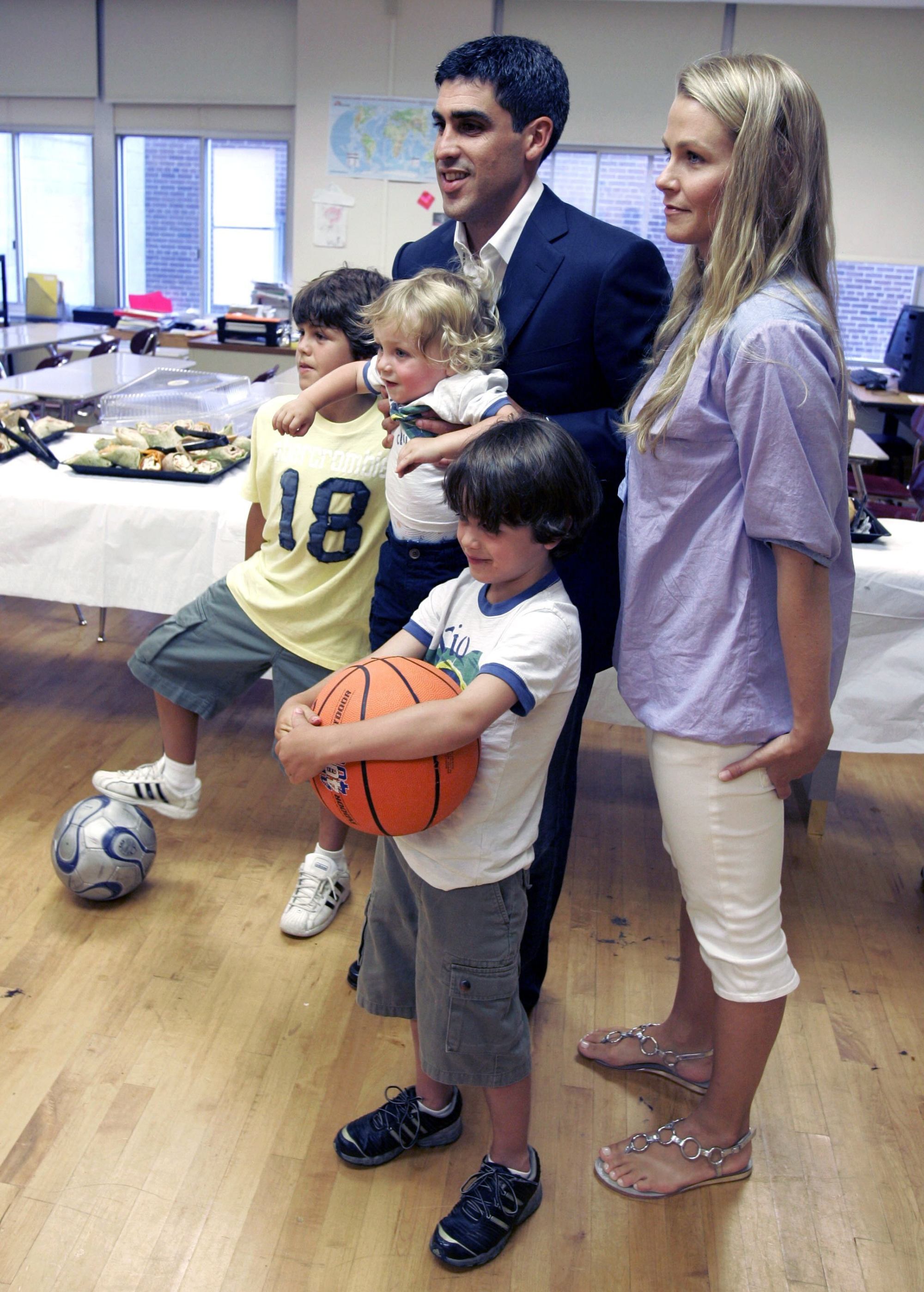 For the time being, Anthony Hudson, a member of Berhalter's staff, will coach the team ahead of friendly matches against Serbia on January 25 and Colombia three days later.
USSF sporting director Earnie Stewart, a former teammate of Reyna's and Berhalter's, has been delegated by Parlow Cone and the USSF board to make a coaching recommendation.
"Gregg Berhalter, until the investigation and the review takes place, is still under consideration for the head coach job," Stewart said.
The turmoil on the men's team follows a US$24 million settlement by the USSF last year of a discrimination lawsuit filed by American women players and an independent investigation that revealed systemic emotional abuse and sexual misconduct in the National Women's Soccer League.
The USSF announced on Tuesday that Berhalter was under investigation. The coach, whose contract expired last month, simultaneously issued a statement saying a person contacted the USSF "saying that they had information about me that would 'take me down'."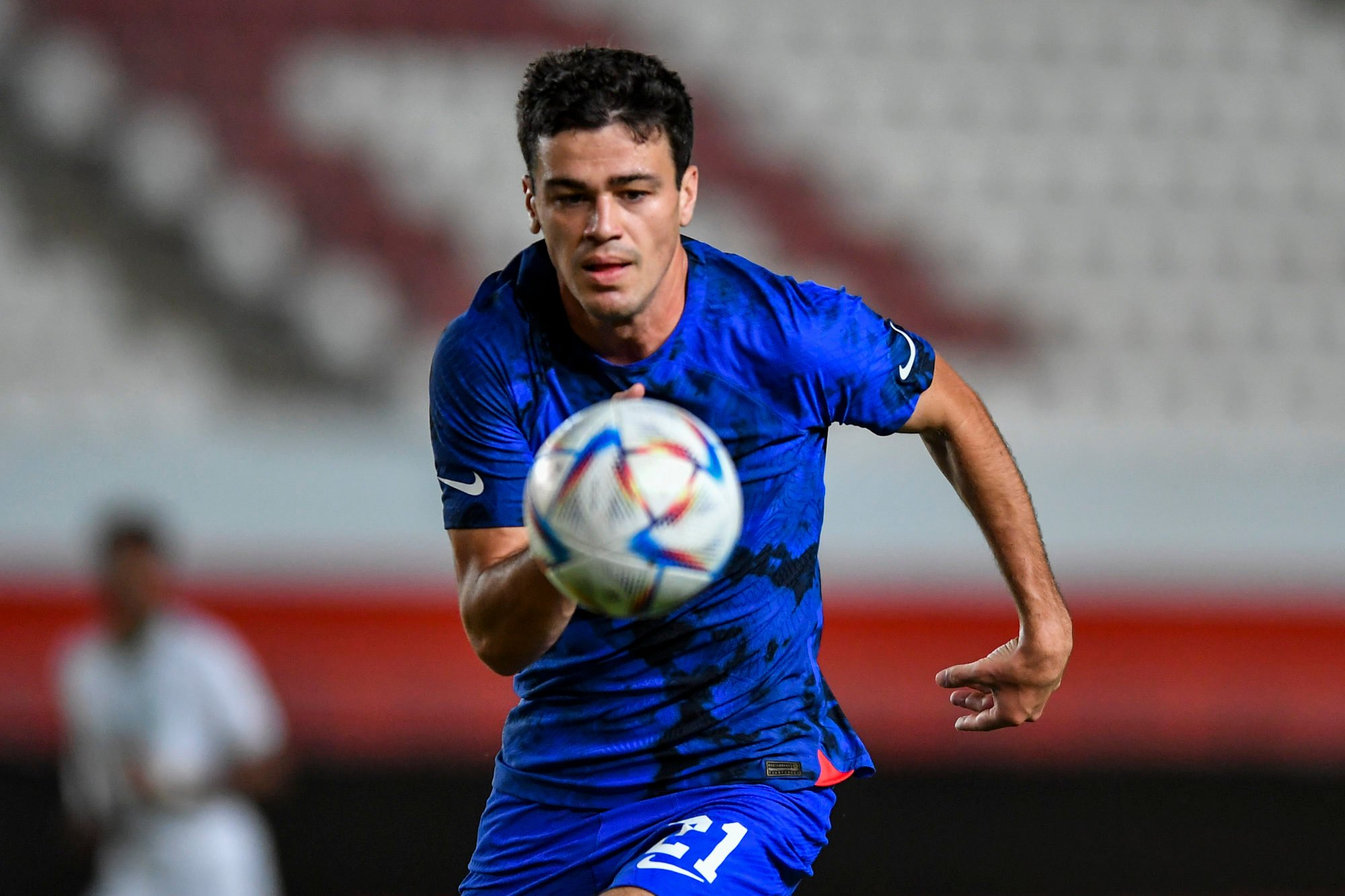 Danielle Reyna said she told Stewart of the 1991 incident on December 11, five days after Berhalter made remarks at the HOW Institute for Society's Summit on Moral Leadership that did not cite a player by name but clearly were criticism of Gio Reyna. Excerpts were published in a newsletter by Charter Works, which said the remarks were "erroneously green lit for publication".
"I wanted to let him know that I was absolutely outraged and devastated that Gio had been put in such a terrible position, and that I felt very personally betrayed by the actions of someone my family had considered a friend for decades," Danielle Reyna said in a statement Wednesday.
"As part of that conversation, I told Earnie that I thought it was especially unfair that Gio, who had apologised for acting immaturely about his playing time, was still being dragged through the mud when Gregg had asked for and received forgiveness for doing something so much worse at the same age."
Berhalter and his wife Rosalind had "spoken openly" about the matter, the USSF said on Tuesday, and Berhalter admitted to the kick. But Danielle Reyna criticised Berhalter's description of the 1991 events.
"The statements from yesterday significantly minimise the abuse on the night in question," she said. "Rosalind Berhalter was my roommate, teammate and best friend, and I supported her through the trauma that followed. It took a long time for me to forgive and accept Gregg afterward, but I worked hard to give him grace, and ultimately made both of them and their kids a huge part of my family's life.
"I would have wanted and expected him to give the same grace to Gio. This is why the current situation is so very hurtful and hard."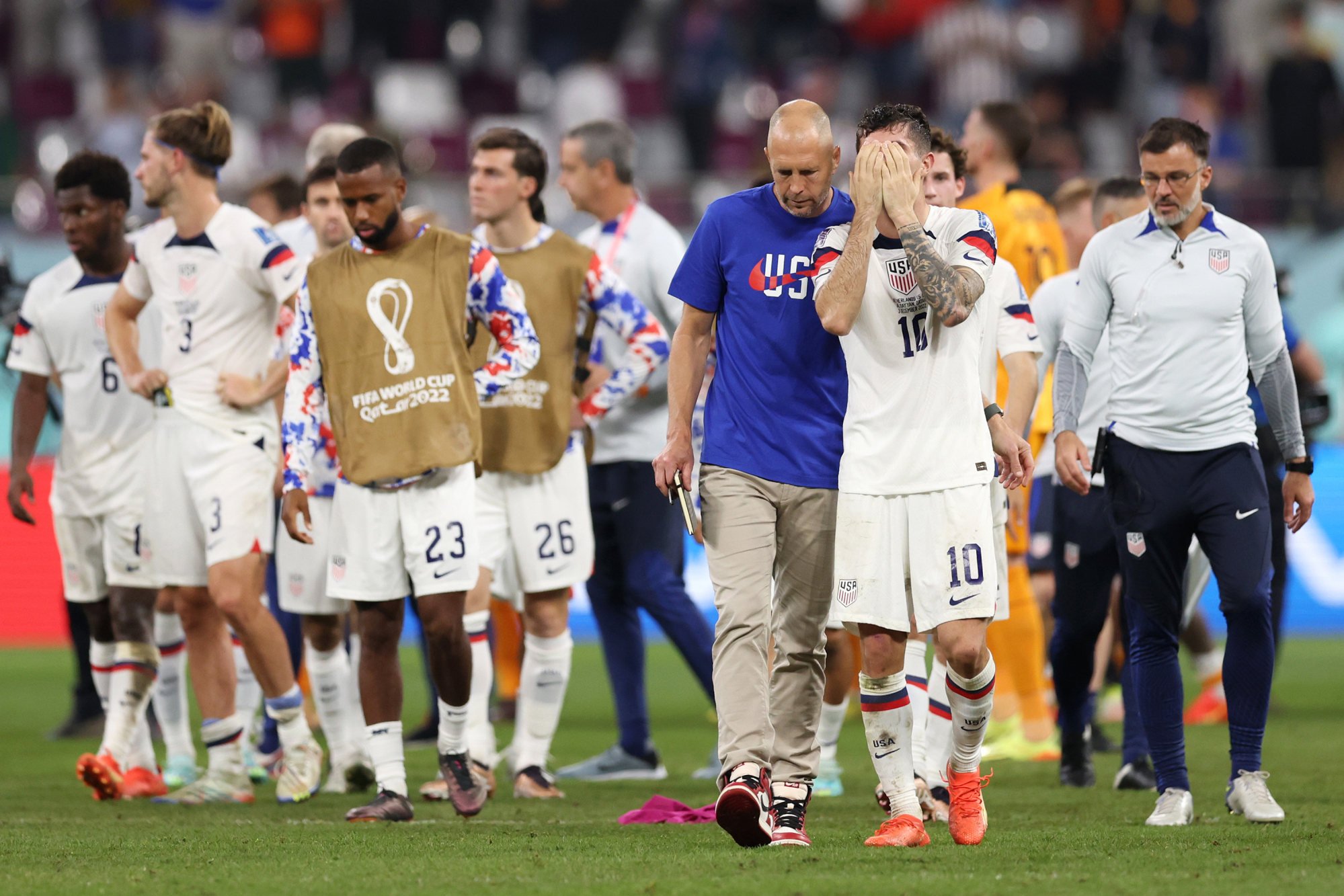 The USSF hired the law firm Alston & Bird to investigate the situation. New USSF CEO JT Batson said the firm will try to determine whether Jay Berhalter, Gregg's brother who was the USSF chief commercial officer in 2018, was aware of the incident at the time his brother was hired.
"None of our current leadership was aware of this," Batson said of the 1991 incident. "This is something that Alston & Bird as a part of the investigation will, I'm sure, try to understand."
The US were eliminated from the 2022 World Cup after a 3-1 defeat by the Netherlands in the round of 16. Berhalter was repeatedly questioned by media about the lack of playing time for Reyna.
"I too was upset by Gregg's comments about Gio after the US was out of the World Cup, and I also appealed to Earnie Stewart on December 11 asking him to prevent any additional comments," Claudio Reyna said in a separate statement.
Claudio Reyna made 112 appearances for the US from 1994-2006 and captained the US at two World Cups. Gio Reyna made his debut in 2020 and made 16 appearances in total.
Danielle Reyna maintained she never threatened to blackmail Berhalter and never asked that he be fired.
"I'm sorry that this information became public, and I regret that I played a role in something that could reopen wounds from the past," Danielle Reyna said.