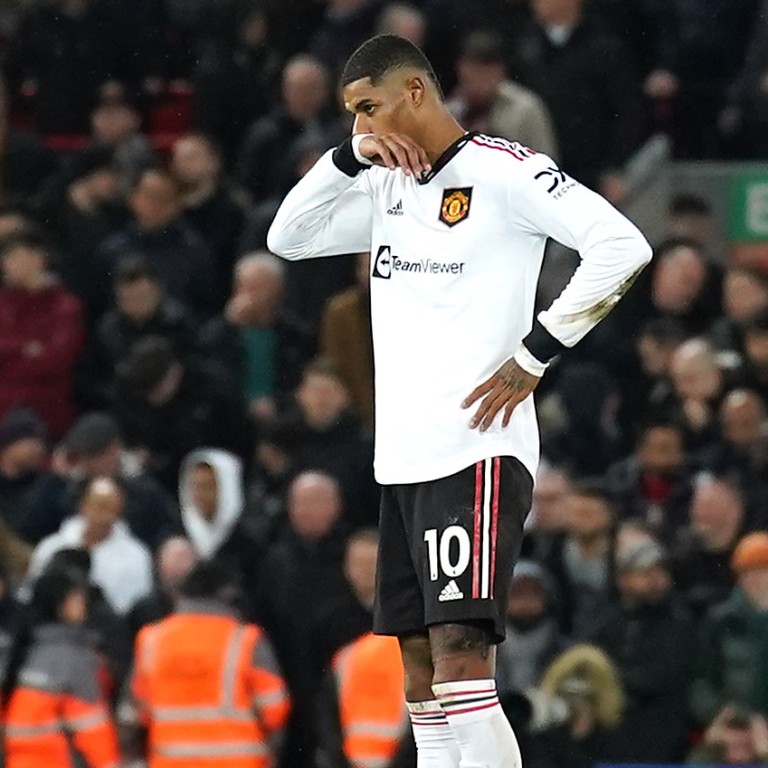 Marcus Rashford says Manchester United's 7-0 loss to Liverpool must not 'define season'
United's star forward urges teammates to 'stick together', with top scorer desperate to get back out on the pitch
'I wish we could play a game today to try and put things right. The result is the result, and we can't see past that,' he says
Marcus Rashford has said Manchester United must not let their 7-0 Premier League thrashing by Liverpool define their season and urged his teammates to "stick together".
A week after winning the League Cup to end a six-year wait for silverware, United headed to Merseyside on Sunday full of confidence with talk of a potential quadruple.
But their faint Premier League title hopes vanished in the Anfield obliteration, which matched their heaviest ever defeat.
Manager Erik ten Hag called the performance, in which United conceded six goals in a horrific second-half display, "unprofessional".
Rashford, United's top scorer this season, said he was desperate to get back out on the pitch again to put the result behind them.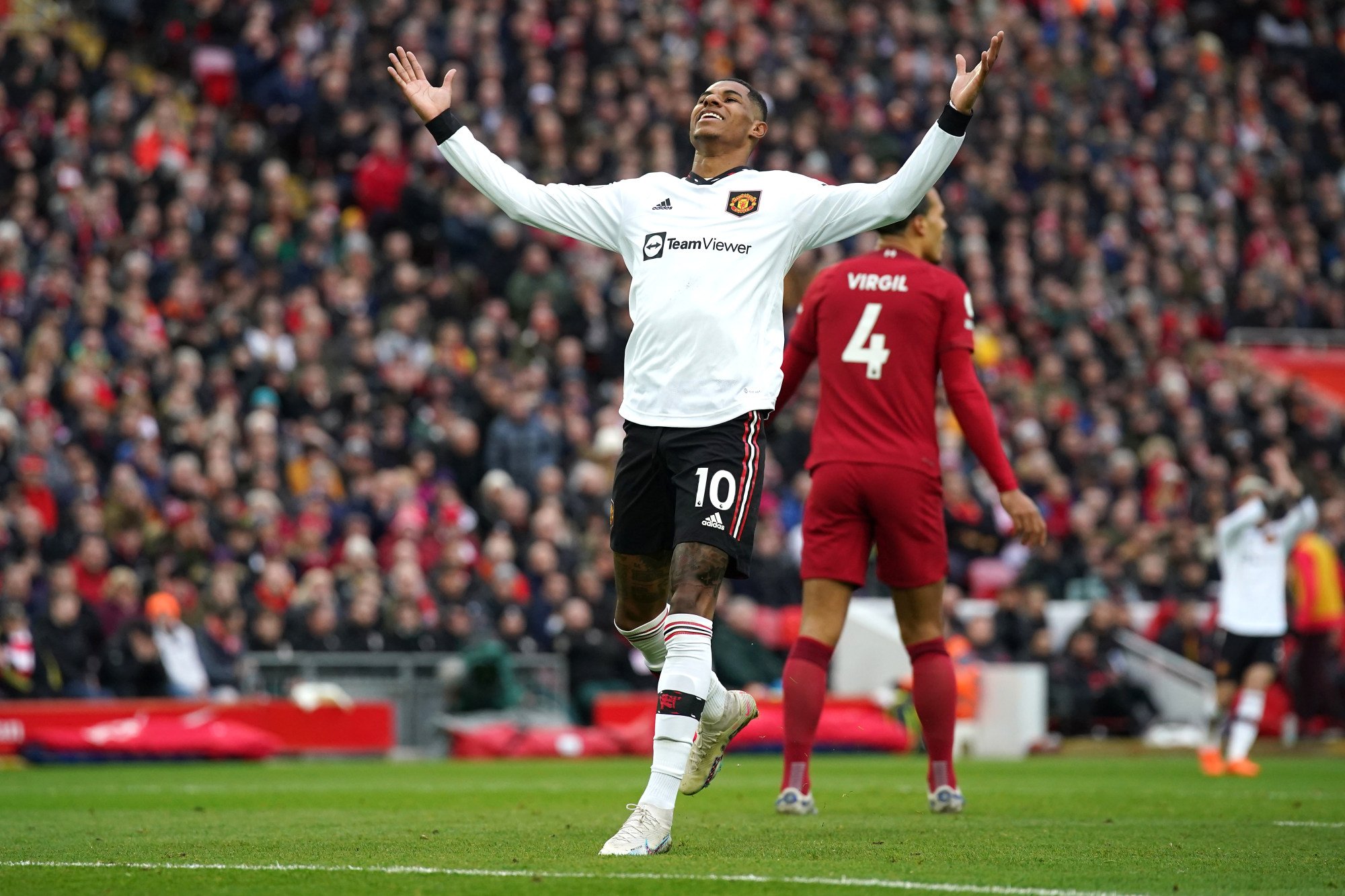 "I wish we could play a game today to try and put things right," the 25-year-old tweeted. "The result is the result, and we can't see past that!
"We must not let it define our season. We have to trust the process and stick together."
Goalkeeper David de Gea described the result as "disastrous", urging the players to look forward, with a Europa League game against Real Betis looming on Thursday.
"This was a disastrous moment for us and these results shouldn't happen, especially with the journey we are all on," he tweeted.
"We have a duty to this club, a responsibility to represent the badge, but we have many opportunities to look ahead, many games coming fast and we have to lock our focus on these."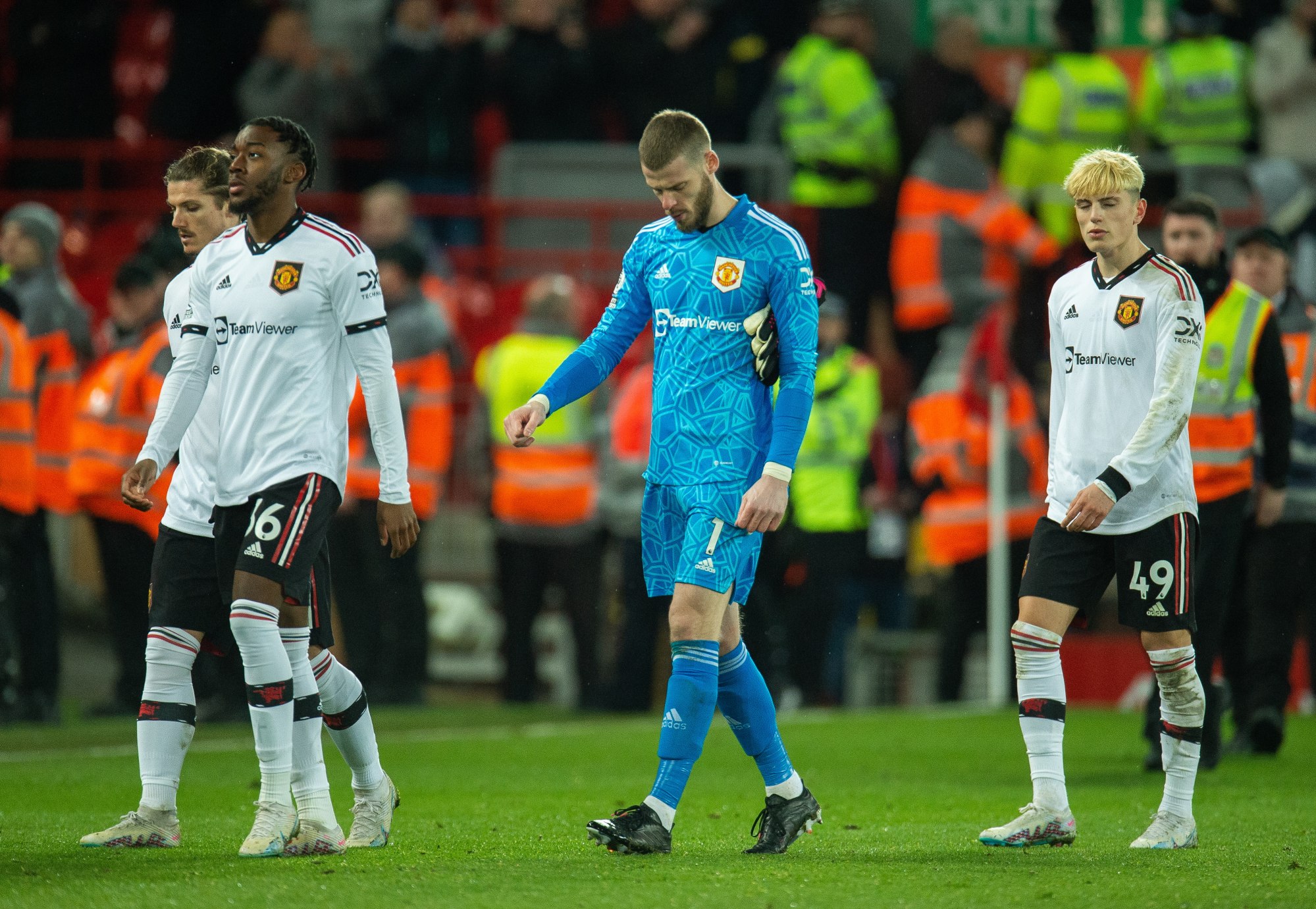 England defender Luke Shaw said the performance was "unacceptable" and "embarrassing" and apologised to the club's fans.
He said he felt standards had dropped in the days since United won the League Cup at Wembley by beating Newcastle in the final.
"We need to find the good things we were doing before and bring them back because this hurts a lot," he told MUTV.
"It's really unacceptable what we did in that second half with mistakes. We showed no personality, no mentality and for a big team to come here we need to be better."
The 27-year-old added: "We can't let this one result derail our whole season because I think we're in a really good place."