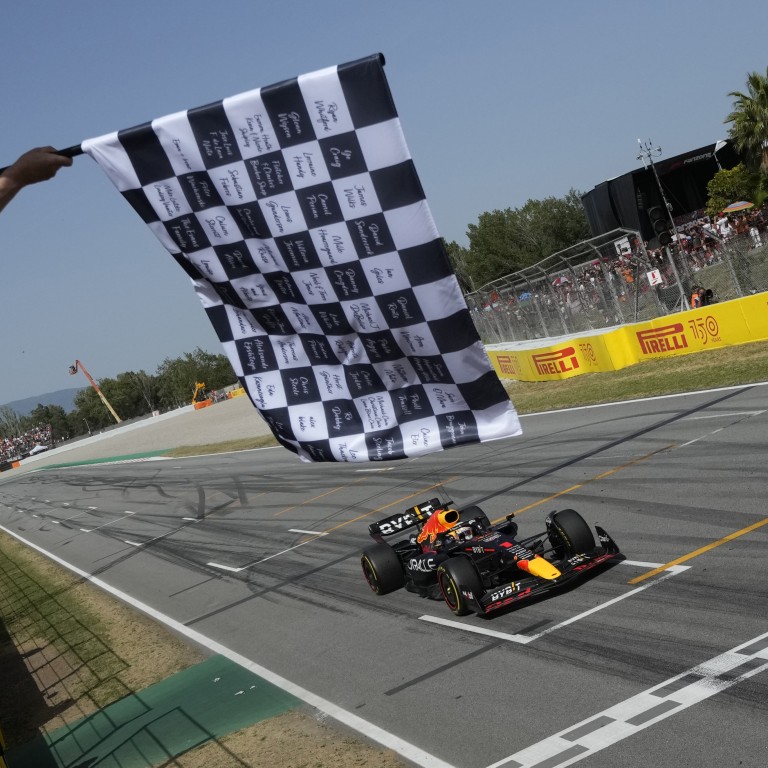 Spanish Grand Prix: Zhou Guanyu can't hide his 'frustration' as he is forced to retire, Verstappen claims hat-trick of F1 wins
Alfa Romeo driver looked like he was in with a chance of finishing in the points in Barcelona, but was mechanical trouble ended his race
Moments earlier, Ferrari's Charles Leclerc was also forced to call it a day while he was leading the race
Zhou Guanyu did not even bother to hide his frustration after being forced to retire from the Spanish Grand Prix on Sunday when his car gave up for the second race in succession.
The Chinese driver was pulled off the track in the 29th lap in Barcelona just when he seemed poised to mount a challenge for 10th, a position that would have given him the second point of his Formula 1 career.
As in Miami two weeks ago, when there was an issue with the cooling system, the Alfa Romeo car again developed a fault, although Zhou could not immediately say what that was.
"It's pretty frustrating, that's two races in a row we couldn't get to finish, and both times we were looking quite strong," he said. "We really need to get things sorted because it's been hurting us quite a lot.
"I honestly don't know what happened, all I got told was I had to stop the car. I don't think it's the same issue as Miami, but it's really unfortunate.
"It was a quite close battle for 10th, I don't think we would have got higher than that, but it was possible today."
There was frustration too for Ferrari's Charles Leclerc, who began the day on pole and was seemingly cruising to victory, but then lost power a lap before Zhou, handing the race to title rival Max Verstappen.
"I don't know anything more than what happened," Leclerc said. "I had no indications and then it broke. It is a shame. In those moments I believe there is nothing else I can do except look at the positives which there are plenty.
"It gives me the confidence for the rest of the season. On the other hand we will look at this issue."
For Verstappen, victory was his third in a row, after wins at Imola and Miami, and he led a Red Bull one-two with teammate Sergio Perez while seizing the overall lead in the standings in the process.
The world champion might count himself lucky though. Leclerc's misfortune had handed Perez the lead and he looked uncatchable until Red Bull ordered him to give way to his teammate.
Mercedes' George Russell finished third, ahead of Ferrari's Carlos Saniz in fourth, while Russell's teammate, Lewis Hamilton, managed to recover from an early clash with Kevin Magnussen of Haas, which dropped him to 19th, to claim fifth.
He was passed by Sainz on the closing laps after Mercedes warned of a potentially terminal cooling issue.
"A race like that is like a win," Hamilton said. "It actually feels better than a win when you've come from so far back and through so much adversity."
Alfa Romeo's Valtteri Bottas was sixth, ahead of Alpine's Esteban Ocon and McLaren's Lando Norris in eighth.