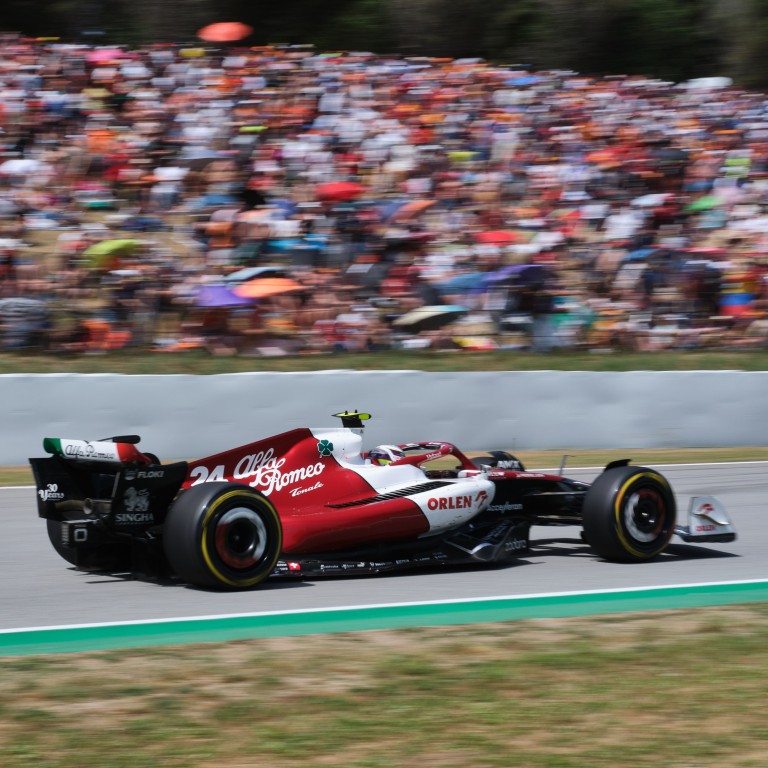 Formula 1: Zhou Guanyu out to make more happy memories in Monaco, while Leclerc looks to finish race for first time
This time last year, Zhou had just won the first sprint race at a Formula 2 Championship event in Monte Carlo
Ferrari's Leclerc meanwhile did not start in 2021, and has not managed to finish his home grand prix in three attempts since 2018
Zhou Guanyu may be in his rookie season in
Formula 1
but he already knows what it takes to win in Monte Carlo, and heads to the Monaco Grand Prix this weekend excited for the "incredible challenge" that awaits.
This time last year, the Chinese driver had just won the first sprint race at the Formula 2 Championship event in the Mediterranean tax haven.
But several drivers call the principality home, including Zhou's Alfa Romeo teammate Valtteri Bottas, seven-time world champion Lewis Hamilton, and title rivals Max Verstappen and Charles Leclerc, meaning track knowledge will only go so far.
Verstappen, who like the others has an intimate understanding of a circuit regarded as the most iconic on the calendar, won for the first time there last year and said the "old-school" track was so narrow, drivers had to be "constantly on edge".
"Monaco is always a hectic weekend, but special. The track is old-school, narrow and it makes your heart-rate go so high it's insane," the Red Bull driver said.
"We have to be constantly on the edge. It's a pretty crazy place with Formula One cars! I finally won there last year – and it was a massive relief to cross the line."
Zhou echoed those sentiments, and said the street circuit was a place where drivers "needed to respect the track".
"This is a place where you need to be at the absolute limit at all times to be competitive, even in the junior series, and it will be even more so in F1," he said.
"Finding the right feeling in the practice sessions will be very important, but I know the team is behind me and I can rely on them to make the most of the weekend."
But practice sessions and qualifying have not been the issue for Zhou and his team so far this season – it has been the races where the Alfa Romeo car has come unstuck.
From issues with the gear box going into the first corner, to the mechanical failings that brought an early end to his races in Miami and Barcelona, Zhou's struggles have stopped him potentially adding to the point he
won in his debut race in Bahrain
.
After the disappointment of last weekend's withdrawal at the Spanish Grand Prix, Zhou said he was confident things would be different this time.
"We have all been working very hard to make sure reliability issues don't get in the way of our work any more and I'm confident we can show again how competitive we can be," he said.
While Verstappen and Zhou both have happy memories of driving in Monte Carlo, and Zhou is keen to "make more now that I am in F1", it is a different story for Ferrari's Leclerc, who was born and grew up in the principality.
At just 3.337km (2.07 miles), the track is the shortest on the calendar, offers few overtaking opportunities, requires rapid and multiple gear changes, and includes tricky changes in elevation and direction. Only 42 per cent of the lap is run at full speed, the lowest of the year.
Despite knowing all this and having gone by bus to school on the same stretches of asphalt, Leclerc has yet to finish his home grand prix in three attempts since 2018. Last year, after crashing on Saturday, he could not start Sunday's race.
Before that, he had to retire after starting from pole in an F2 race in 2017 and, earlier this month, crashed a classic 1974 Ferrari, raced by Niki Lauda, at a historic demonstration event.