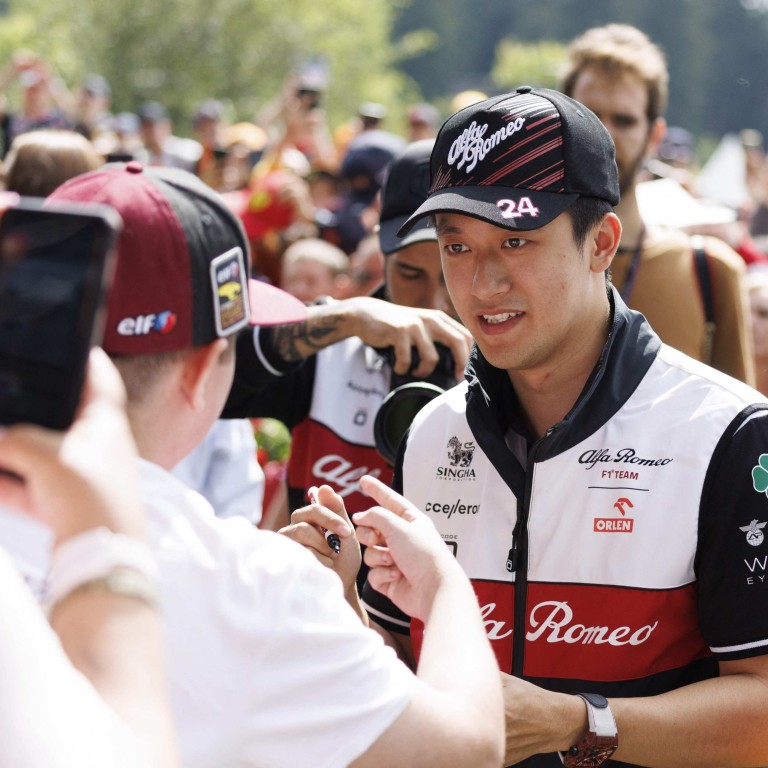 Formula 1: Zhou Guanyu 'not happy' with Austrian Grand Prix result, bemoans tyre strategy and track-limit penalty
Alfa Romeo driver finishes 14th at Red Bull Ring in Spielberg after running most of the race on hard tyres
Ferrari's Charles Leclerc holds off Max Verstappen to win at the Red Bull Ring to reignite title race
Tyre issues and a five-second track limit penalty left Zhou Guanyu far from happy with his result at the Austrian Grand Prix on Sunday, where Charles Leclerc got himself back into the title race.
The Ferrari driver held off world champion Max Verstappen to end a run of seven
Formula 1
races without a victory, but hopes of a team one-two went up in flames as Carlos Saniz's suffered an engine blow out.
Lewis Hamilton took third ahead of his Mercedes teammate George Russell in cars that had both needed hefty repairs after crashes in Friday qualifying.
The win was Leclerc's third of the year and Ferrari's first at the Red Bull Ring since Michael Schumacher in 2003.
Zhou meanwhile finished 14th in Spielberg, a week after walking away unscathed from a nasty accident at Silverstone.
And while Zhou acknowledged there were some positives to take away from the weekend, highlighting the pace of his Alfa Romeo as one example, he felt there was a lot more potential in the car and bemoaned a strategy that left him on hard tyres for 46 of the 70 laps.
"I feel we had a lot more potential in our car this weekend, so I am not happy with this result," he said.
"We looked strong yesterday [on Saturday], but today we spent the first part of the race stuck in a train and then struggled with the hard tyre. Once we switched to the mediums, I was a lot more at ease and I felt we were competitive, but by then it was too late to make it back into the points.
"The pace we showed in the sprint yesterday and in the final stint today is a positive to keep, as well as the mileage that does help with my overall experience. I had some fun battles and enjoyed the close racing we had, but I wanted more from this weekend."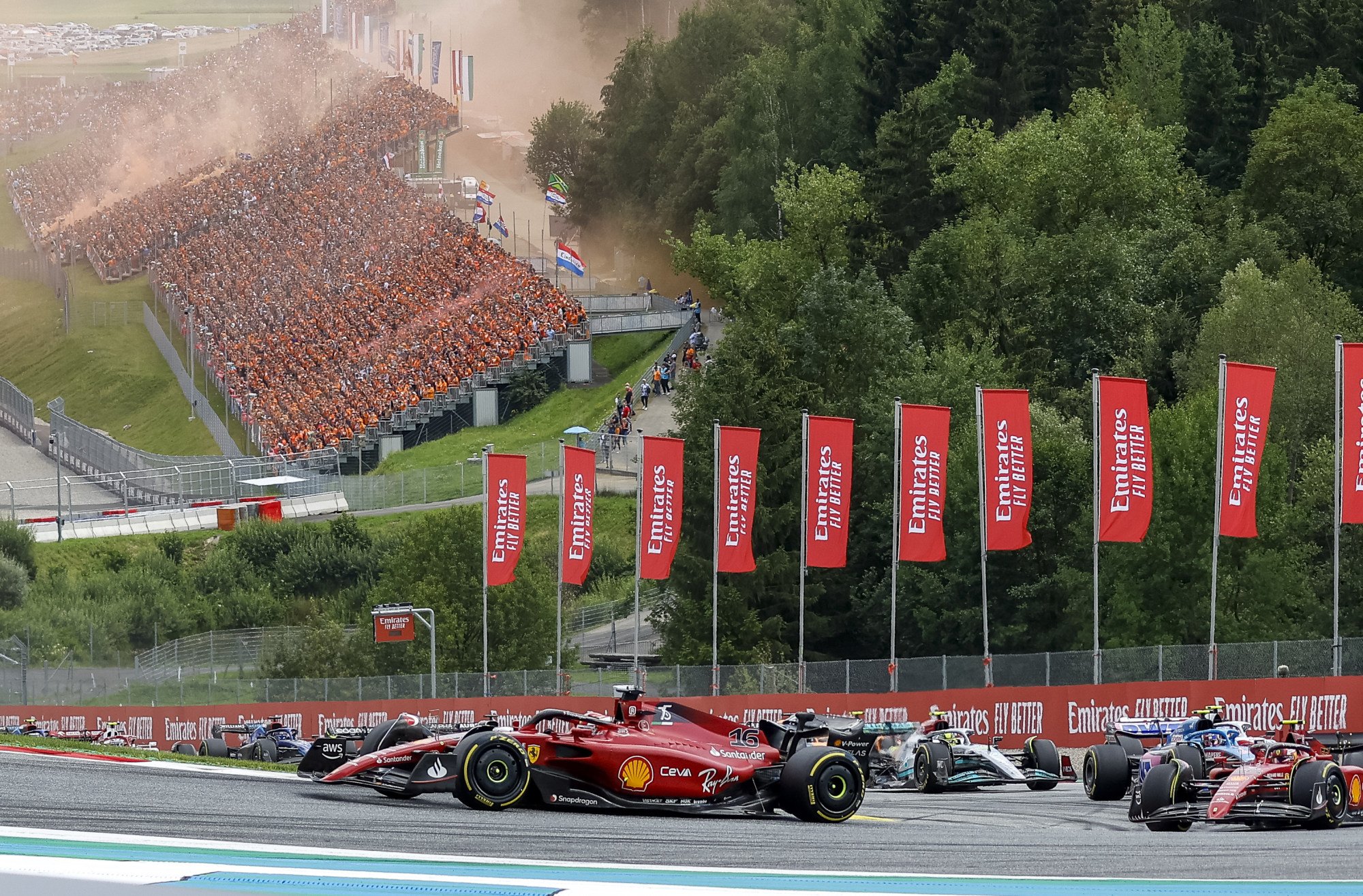 It was a disappointing weekend all round for Alfa Romeo, with Valtteri Bottas also coming up short in the quest for points. The Finnish driver, who started from the pit lane after an engine change, was passed on the last lap by Fernando Alonso, on fresher tyres, leaving him in 11th place.
Bottas said that while it was generally a good race, his car had lacked "a bit of pace, especially through the corners".
There is now a two-week break before the next race in France, and Zhou is looking forward to getting back to normal after a week of talking about his lucky escape at the British Grand Prix.
"I hope after this weekend I don't have to talk about Silverstone any more, so that's something positive to take away," he said. "Obviously I don't want to rewind it [in my head] or watch it back, but I feel like this was a very normal weekend and look forward to more of those."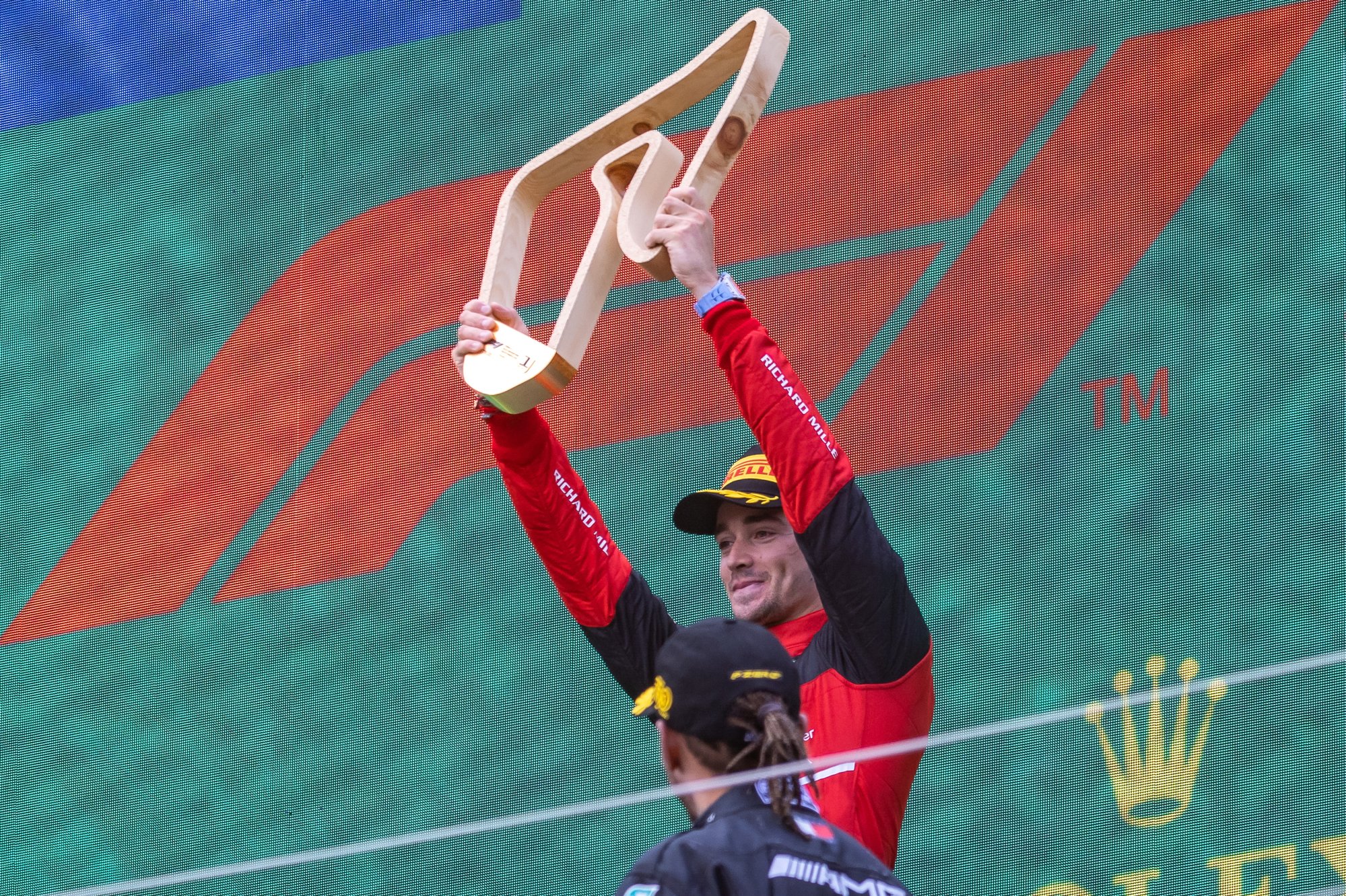 After a series of disappointing results Leclerc was thrilled to finally get back on the title trail.
He had to retain all his composure, though, in the closing laps as he reported an issue with a sticking throttle pedal.
"I definitely needed that, to finally show we've got the pace in the car is incredible," he said.
Verstappen still has a comfortable cushion in the overall standings – leading Leclerc by 38 points at the halfway stage of the season.