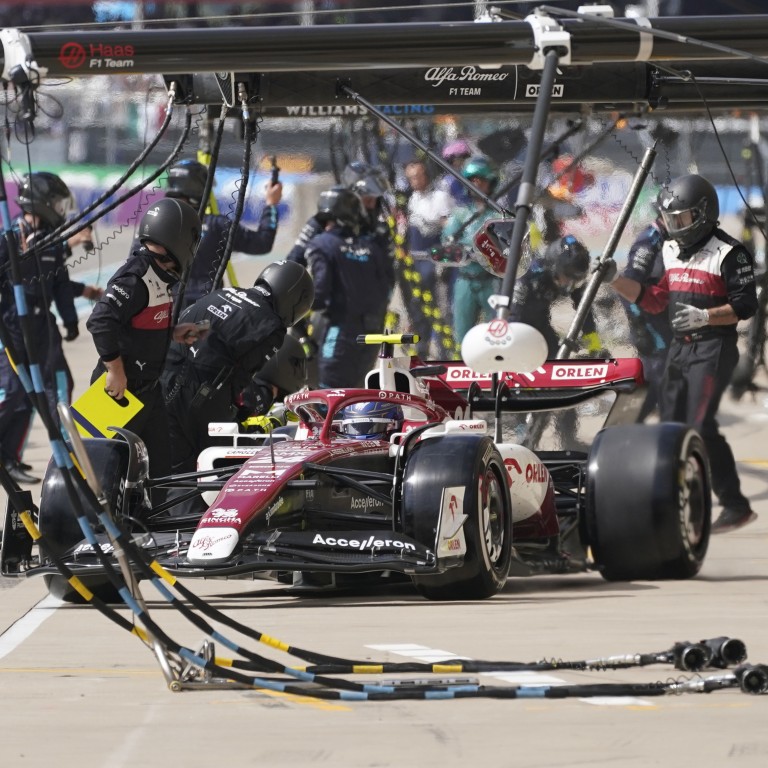 Formula One: Zhou Guanyu, Alfa Romeo left to rue 'big opportunity missed' at US Grand Prix
Valtteri Bottas spins out in Austin, with Chinese rookie finishing in 13th on Sunday after starting from the back of the grid
'We tried to make something happen,' says Zhou, as team principal Frederic Vasseur admits they face tough fight to keep hold of position
Alfa Romeo boss Frédéric Vasseur bemoaned a "big opportunity to score points missed" at the US Grand Prix, after Valtteri Bottas spun out and Zhou Guanyu could only finish 13th in Austin on Sunday.
While Max Verstappen was winning his 13th race of the season, equalling the record held by Michael Schumacher (2004) and Sebastian Vettel (2013), and Red Bull were claiming their first constructors' championship in nine years, Vasseur was left to ponder what might have been in Texas.
A difficult qualifying session had left Zhou at the back of the grid, but Bottas was 10th and had felt as though the team was "looking really strong for points".
And after the Finnish driver survived an early scare in the opening lap, when he narrowly avoided the car of Red Bull's Sergio Perez, things were looking up for Bottas until the 18th lap, when he made a mistake going into turn 19 and spun out.
"It was very unfortunate, as our pace was promising, and a points finish could've definitely been possible today," Bottas said. "I'm looking forward to turning the tide next week in Mexico and bringing home some points."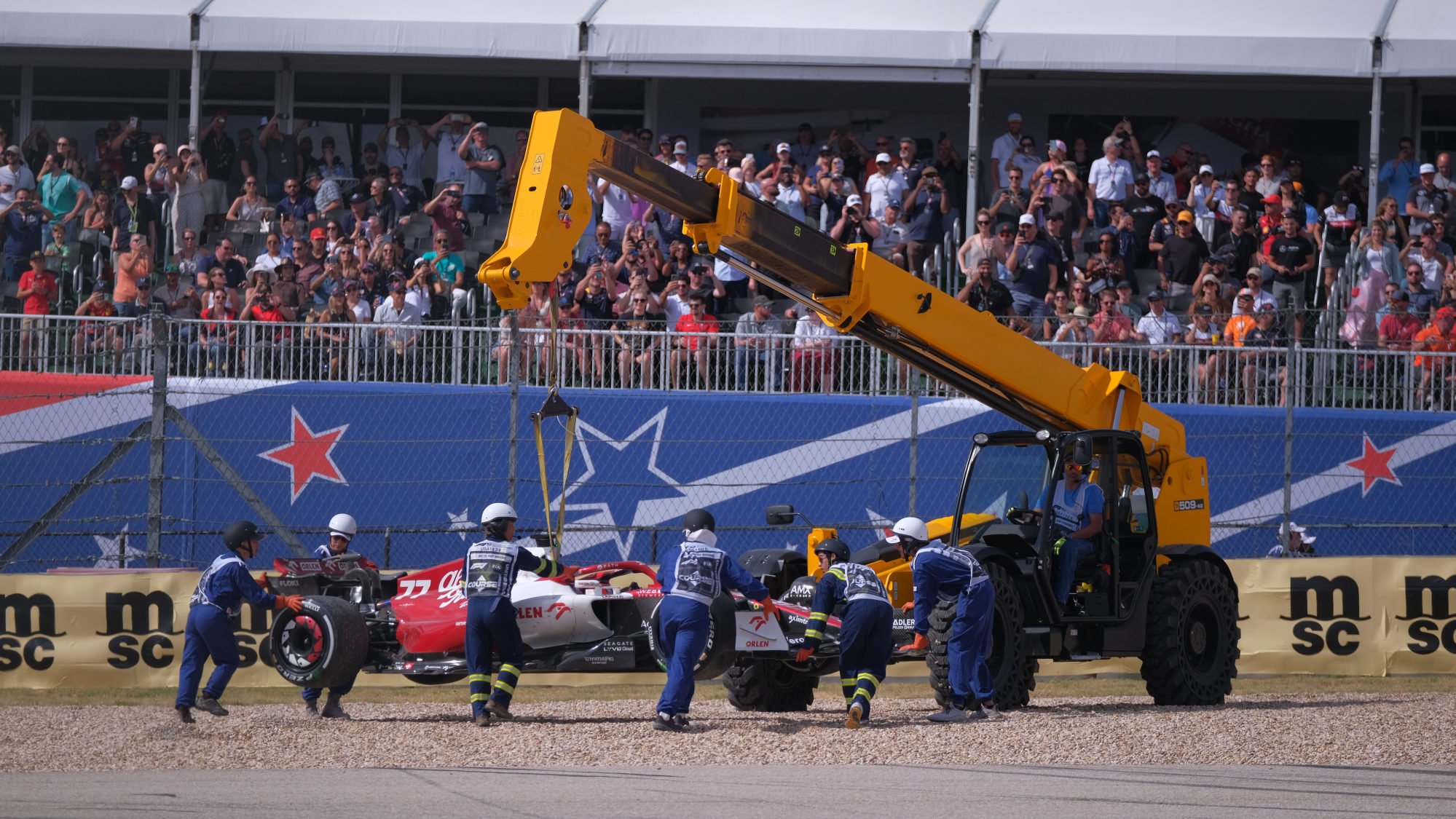 Zhou at least completed the race, and for a time looked like he might finish in the points after fighting his way into 10th from 18th, but he too came up just short, eventually finishing 13th, although he was later classed as having come 11th with Alex Albon and Fernando Alonso handed post-race penalties.
"We knew today was always going to be difficult, starting from the back: we tried to make something happen, but, towards the end, holding off drivers who were mounting newer tyres compared to ours became almost impossible," Zhou said.
"We tried to stay out hoping for something to happen that would favour us, but eventually it didn't quite work out."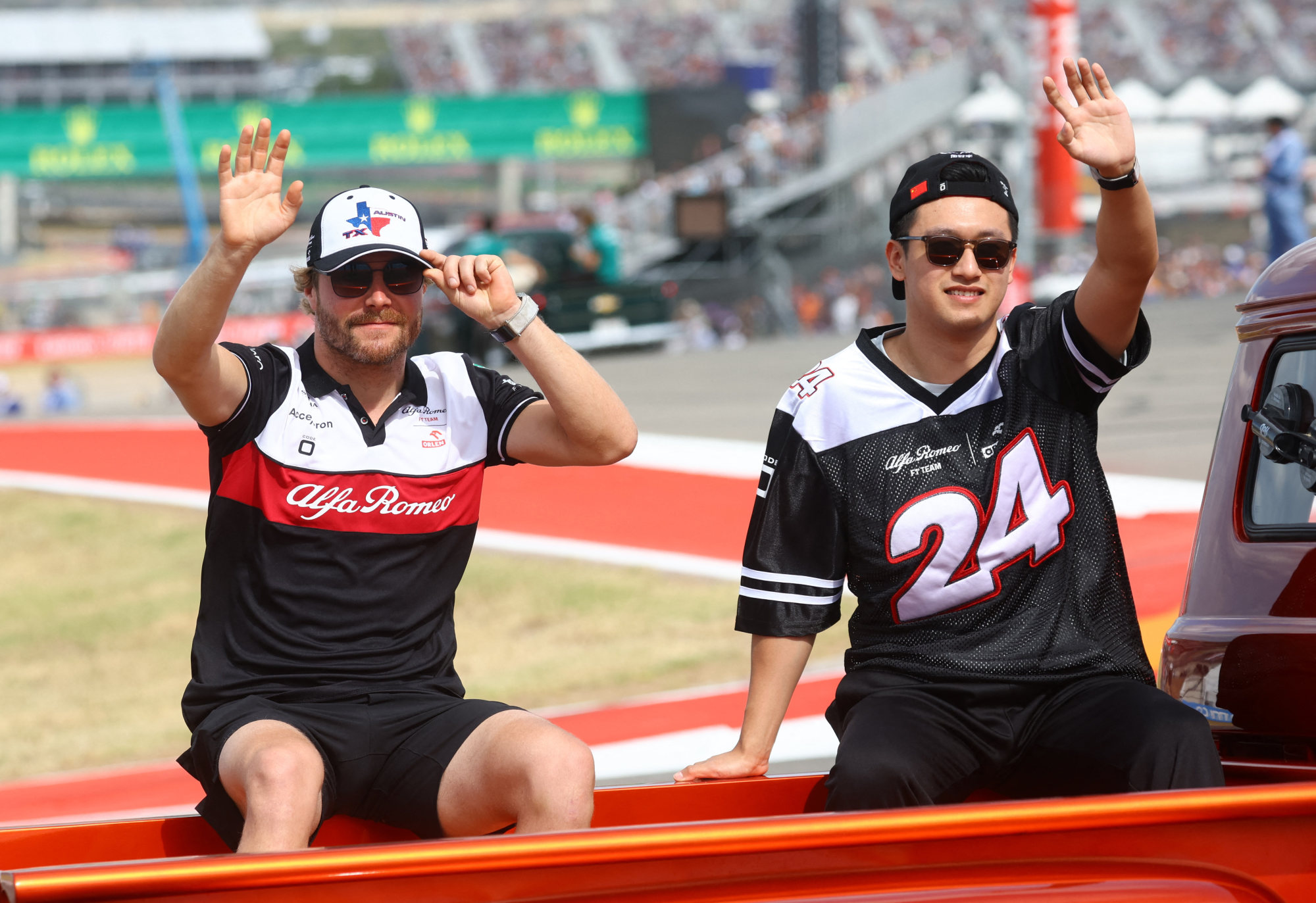 With three races of the season remaining, Alfa are hanging on to sixth in the constructors' championship on 52 points, but have Aston Martin (49) and Haas (36) close behind.
For Vasseur, the updated package both cars have been fitted with hold the key to the closing races of the year, and he said the team faced a tough fight to keep its position.
"It feels like an opportunity that got away from us, but the silver lining of the day is that we're still in sixth place in the championship," he said. "We know we'll need to fight tooth and nail in the final races to secure this position, but we can rely on our updated package to hopefully be able to score the points we need for this important objective."