Formula 1: Verstappen takes pole in Abu Dhabi, as Zhou Guanyu and Alfa Romeo fall behind Aston Martin in race for sixth
Sebastian Vettel will start 9th on the grid for Aston Martin, with Zhou Guanyu and Valtteri Bottas in 15th and 18th
Red Bull lock up front row; Verstappen is chasing 15th win of the season, teammate Sergio Perez is battling to finish second in drivers' championship
Alfa Romeo have their work cut out if they are to finish the season sixth in the constructors' championship, after Valtteri Bottas and Zhou Guanyu struggled in qualifying at the Abu Dhabi Grand Prix on Saturday.
Bottas did not make it out of Q1 and will start in 18th on the grid, while Zhou's promising start petered out in Q2 and he dropped from ninth to 15th.
In contrast, Aston Martin's Sebastian Vettel took ninth spot in the final qualifying session of his career, and with just five points separating the two teams is poised to end his time in Formula 1 on a high.
Max Verstappen took pole in a Red Bull one-two at the top of the grid alongside Sergio Perez, with Ferrari duo Charles Leclerc and Carlos Sainz third and fourth respectively.
Verstappen set the pace with a lap of 1 minute, 23.824 seconds to beat Perez by .228 seconds, and while the Dutchman chases a 15th win of the season, the battle for second in the drivers' championship is going down to the wire with Leclerc and Perez tied on 290 points.
"It's good to lock out that front row for tomorrow," Perez said. "Max did a great job also for me. We worked with it as a team really strongly on that final run."
Leclerc said he made an error on his last qualifying run when he locked up a tyre, "but, to be honest, it's the place we deserved today. The Red Bulls are stronger but we are still in a quite good position".
Mercedes pair George Russell and Lewis Hamilton, along with Lando Norris, Esteban Ocon and Daniel Ricciardo, in what could be his last appearance in F1, round out the top 10, and for a while it looked as if Zhou would be in that conversation.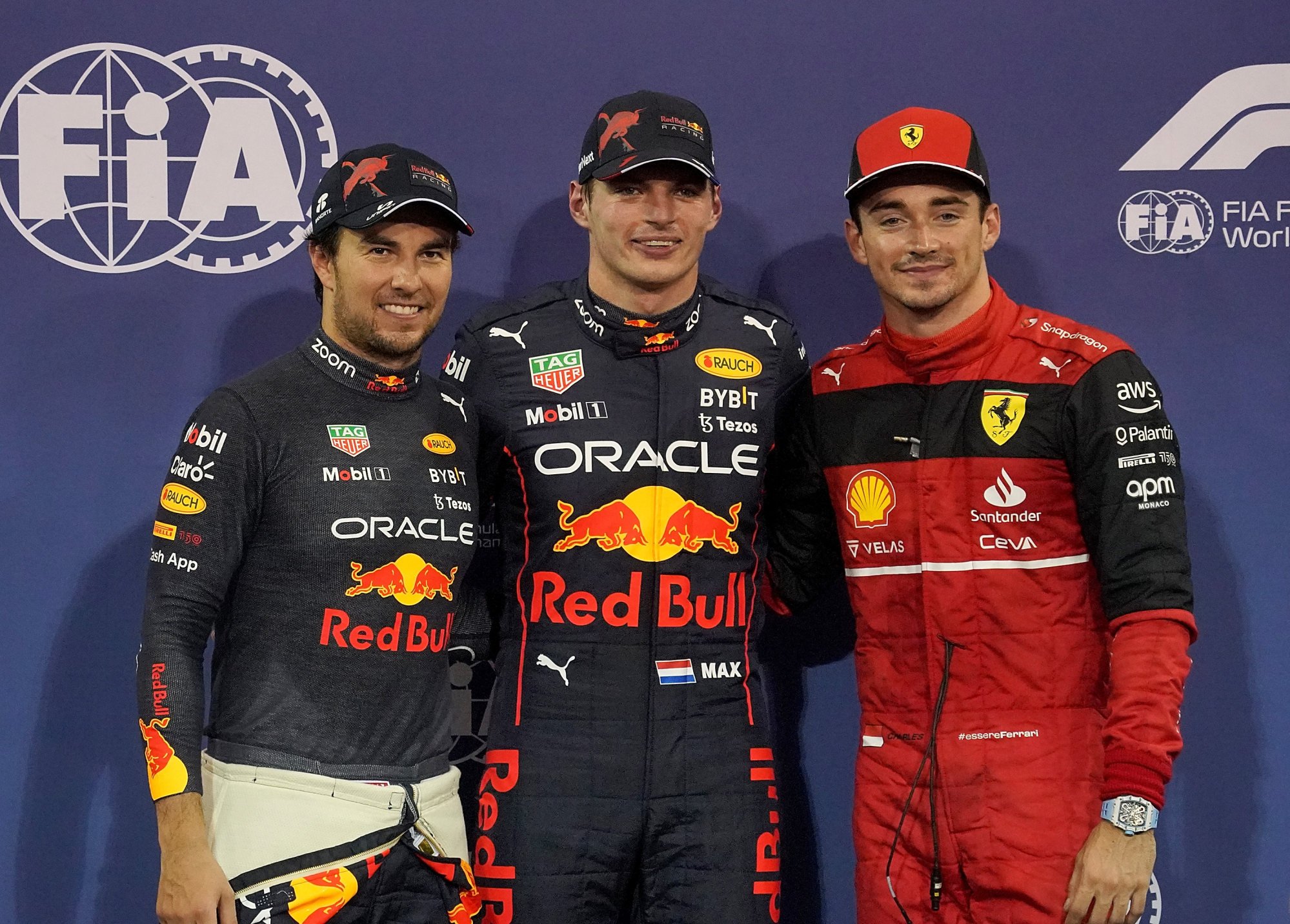 The Chinese driver's time of 1:25.594 was enough to get him into Q2, and even though he went quicker again at 1:25.408 the rest of the field found more from their cars and tyres.
"We felt like we had a good chance after Q1, and I was able to find a few tenths [of a second] but how much the other guys were able to find was a surprise because I felt the lap was quite smooth," Zhou said.
"It's not the best day for the starting position as a team, because we can see Sebastian is in Q3, but hopefully we can keep fighting tomorrow."
Vettel, meanwhile, will have some protection at the back, with teammate Lance Stroll starting in 14th, but the German will have to try and keep his emotions in check in his last race.
"It was a bit emotional before getting in the car," he said. "Before qualifying I had some thoughts about people who can't be here because they're not with us any more, or they didn't make it, obviously there are people who are here and it's pretty special, but it's been a long time and it's a funny feeling I have to admit.
"We'll see what happens tomorrow, I feel we've got the right tyres so it should be a good session."