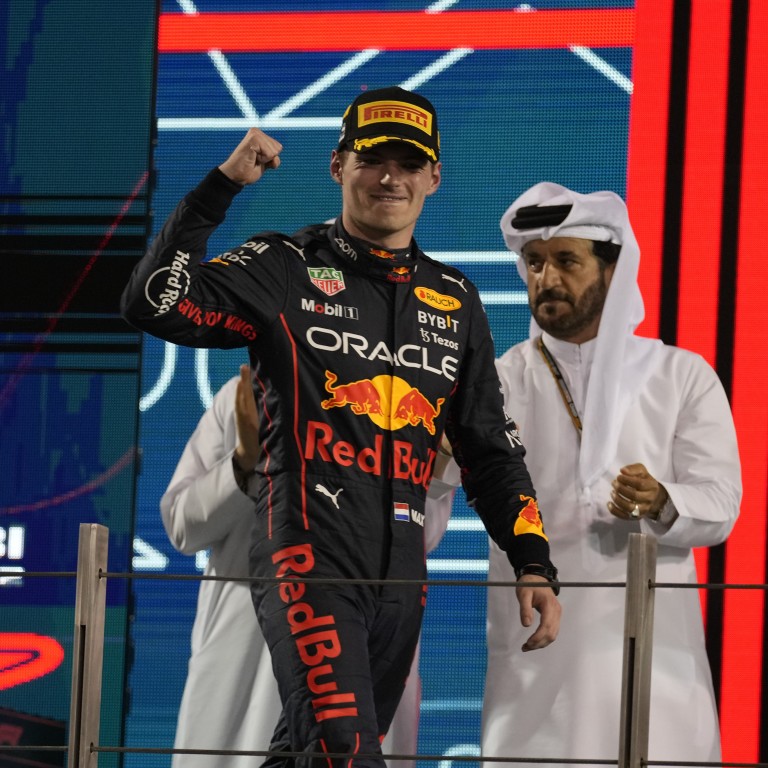 Formula 1: Verstappen cruises to victory in Abu Dhabi Grand Prix, as Leclerc claims 2nd in drivers' championship
Red Bull driver takes record-extending 15th win of the season at Yas Marina Circuit
Charles Leclerc grabs second for Ferrari, edging out Sergio Perez in race for 2nd in drivers' championship
Max Verstappen cruised to his record-extending 15th win of the season on Sunday at the Abu Dhabi Grand Prix, where all the action took place behind the Red Bull driver.
The Dutchman led from start to finish, but teammate Sergio Perez could not hold on to his second place after a back and forth tussle with Ferrari's Charles Leclerc, and Lewis Hamilton in the Mercedes.
Leclerc sealed second place in the drivers' championship with his finish behind Verstappen, while Perez was third. Ferrari's Carlos Sainz was fourth, with Mercedes' George Russell in fifth.
Seven-time champion Lewis Hamilton, who ran in third despite struggling with his Mercedes for much of the race, retired in the closing laps with hydraulics problems.
"That was sublime, what an amazing way to round off a beautiful year," Red Bull told Verstappen as he crossed the line to the sound of fireworks.
"Incredible to win again here, 15th win of the season is unbelievable," Verstappen said. "It's been really enjoyable to work with the whole team and to be able to achieve something like this, this year."
China's Zhou Guanyu finished the last race of his rookie season for Alfa Romeo in 12th, having started in 15th, while teammate Valtteri Bottas also rose three places after beginning the day in 18th.
And their struggles this weekend meant the battle for sixth place in the constructors' championship could not have been any closer, with Aston Martin coming within a whisker of snatching it from under the noses of Alfa Romeo.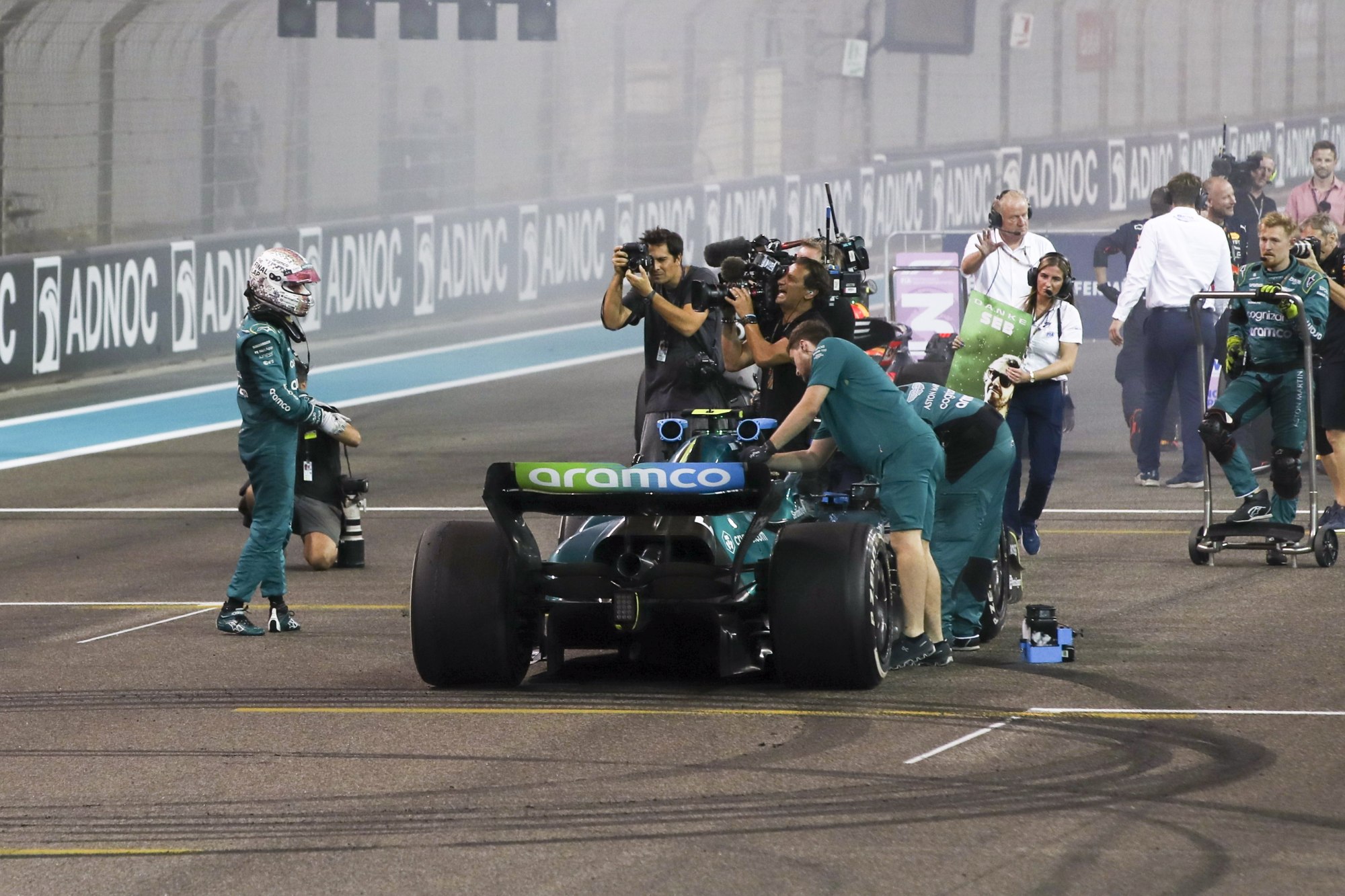 Sebastian Vettel began the day in the points and had climbed as high as seventh, enough to wipe out his team's five point deficit, before he dropped well down the field after pitting, and was then held up for several precious laps by Zhou.
The German recovered to finish in 10th after Hamilton's retirement, earning a point, and with teammate Lance Stroll taking four points for eighth, the two teams ended deadlocked on 55 points for the season.
"How did we get the strategy so wrong," Vettel said over the radio.
Alfa Romeo kept their position in sixth courtesy of having the higher finishes over the course of the season, thanks to the fifth place Bottas managed at the Italian Grand Prix.
Vettel, who is retiring from the sport after winning four world titles and 53 races, said he wished "it would have been a couple more points".
"A big day, thank you for all the support and the smiling faces. I'm sure I'm going to miss more than I can imagine," he said.
Verstappen's win was a third in succession in Abu Dhabi and the 35th of his career. But it was Leclerc who cried with relief as he crossed the line.
"Yes, baby, we got it," he said. "Good job guys, really good race."