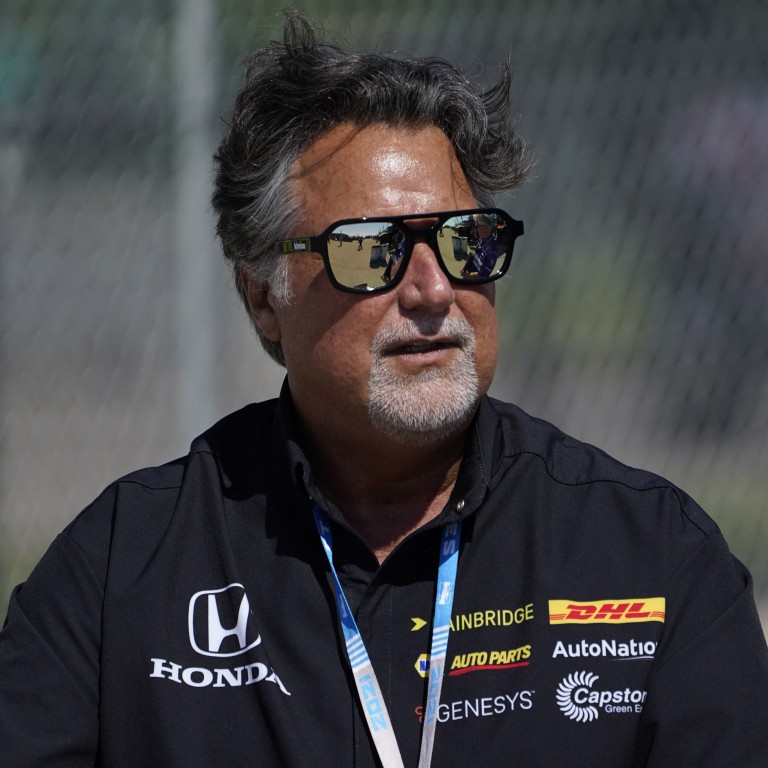 Formula 1: Michael Andretti partners with General Motors for 'all-American' Cadillac F1 team
General Motors will attempt to enter Formula 1 by partnering with Andretti Global under its Cadillac banner to launch a two-car American team
F1 bosses have indicated they might be willing to welcome an 11th team, but not before the 2026 season
General Motors will attempt to enter Formula One by partnering with Andretti Global under its Cadillac banner as it supports Michael Andretti's bid to launch a two-car American team.
Andretti has been lobbying the FIA, the governing body for F1, to expand the 20-car grid and join the series after a failed 2021 attempt to purchase Sauber. His petition to expand the grid has been met by fierce resistance from existing F1 teams who have argued an 11th team will dramatically dilute their revenues.
Andretti has continued to move forward with his desire – he's got financial backing to buy into F1, a deep-pocketed sponsor in Gainbridge, a new shop being built in Indiana, and now an engine and manufacturer partner in General Motors, one of the largest carmakers in the world.
On Monday, FIA president Mohammed Ben Sulayem tweeted he has asked his FIA team "to look at launching an Expressions of Interest process for prospective new teams for the FIA F1 World Championship." It was the first public indicator that F1 might be willing to welcome an 11th team.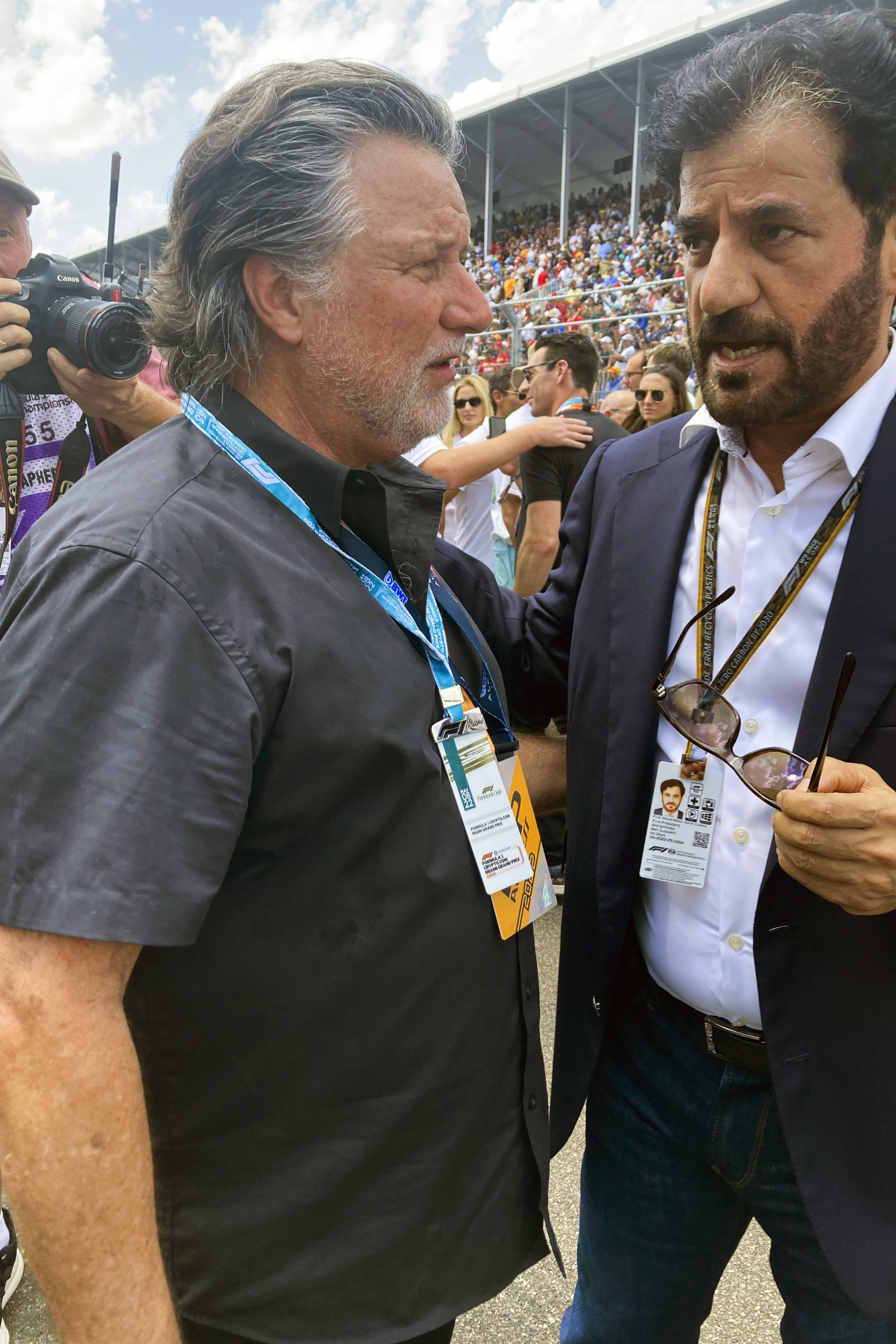 Michael Andretti first filed paperwork to expand the F1 grid in early 2022. He wants a true American team – California businessman Gene Haas owns the Haas F1 team that runs partly out of North Carolina but fields cars for a German and a Danish driver – and is putting the pieces together with the GM backing.
The team would be centred around driver Colton Herta, a Californian who in October signed an extension through 2027 with Andretti that runs concurrently with Indiana-based sponsor Gainbridge.
"We definitely have a plan to have an American driver. I think you all know who is leading the pack on that one," Andretti said. "Colton we have under contract right now in IndyCar. We want to make this an all-American effort to make sure we have an American driver in the seat."
Andretti said in Thursday's announcement – the culmination of four months of negotiations with General Motors – that the American carmaker provides the Andretti effort the additional value rival teams have argued new teams must bring to F1.
"One of the big things was 'What does Andretti bring to the party?'" Andretti said. "Well, we're bringing one of the biggest manufacturers in the world with us now with General Motors and Cadillac.
"We feel that was the one box that we didn't have checked that we do have checked now. I think we'll be bringing a tremendous amount of support to Formula One and it's hard for anyone to argue with that."
GM recently won back the title of top-selling carmaker in the United States after losing it last year to Toyota.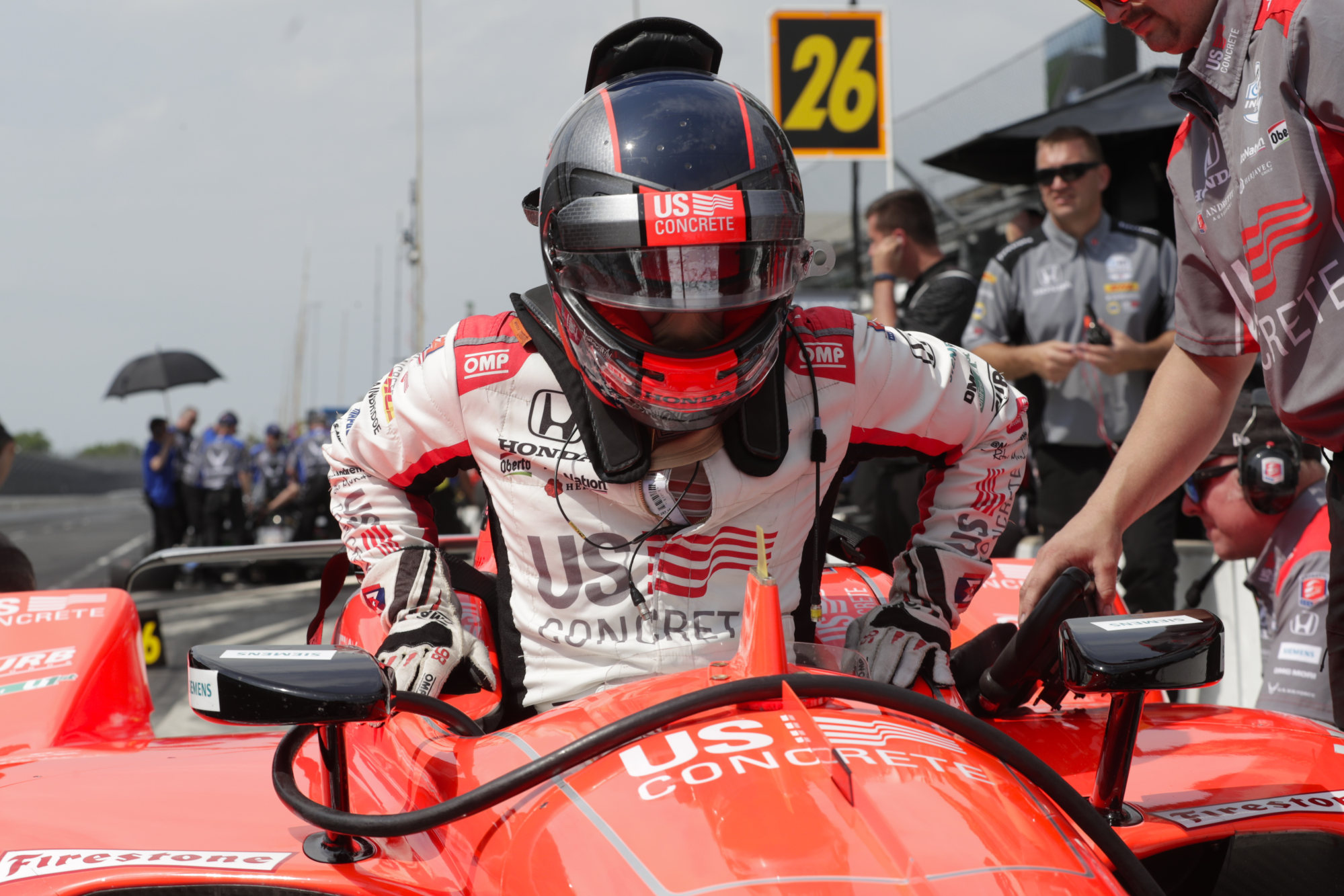 "Today is the first step in what we hope to be the historic entry of General Motors into F1," GM President Mark Reuss said. "Never happened in our history. It's very, very exciting for us to be with Andretti. And if given the opportunity, GM and Cadillac will compete with the very best at the very highest levels with passion and integrity that will continue to elevate the sport for the FIA and race fans around the world."
F1 immediately responded to the Andretti-GM partnership in the same tone it has since Andretti began pushing for expansion – by noting that it has several parties interested in joining the series and Andretti is simply the most visible. Andretti's father, Mario Andretti, is the 1978 Formula One world champion.
"There is great interest in the F1 project at this time with a number of conversations continuing that are not as visible as others," F1 said in a statement.
"We all want to ensure the championship remains credible and stable and any new entrant request will be assessed on criteria to meet those objectives by the relevant stakeholders. Any new entrant request requires the agreement of both F1 and the FIA."
F1 said no new teams could be added to the grid before the 2026 season.
Andretti said despite F1's statement, he still believes Andretti Global is the strongest applicant. He admitted F1 has not shared with him the other interested parties.
"One-thousand per cent, I believe (we can get a team)," Andretti said. "I believe we check every box that needs to be checked to enter F1. I think we're definitely ahead of our competition to get there. I feel very, very confident that we'll be on the grid soon."
Andretti had previously been linked to an engine partnership with Alpine. The Alpine CEO Laurent Rossi was one of just two F1 team principals who signed an informal petition seeking support for his team that Andretti circulated throughout the paddock at the Miami Grand Prix in May.